Thank you for visiting! By the way… any links on this page that lead to products on Amazon and other stores/partners are affiliate links. Aquarium Store Depot earns a commission if you make a purchase.
Are you struggling with finding a quality aquarium wavemaker?
In this blog, we share the best wavemaker offerings, from no wire in tank products to gyres. Even some that can run off your phone!
With over 25 years of experience in the aquarium hobby, I've assisted countless clients, hobbyists, and readers like you in overcoming their water flow woes. I've personally tested these products in real world scenarios to determine the best aquarium wavemaker on the market.
The Top Picks
Editor's Choice!
DC
No Wires In Tank
App Powered
Best Value
Sold brand
Reasonable price for a gyre
DC Powered
Budget Option
I have listed a lot of wave maker choices that fit multiple budgets and needs, but you may be wondering what we suggest. Since everyone needs are different, we have the following recommendations based on the criteria below:
The Candidates – A Quick Comparison
All these wave makers meet several of the factors I was desiring (more on that further in the article), but not all (as a wave maker that does meet these all would be expensive!). I'll go through each aquarium wave maker listed below and provide you with the in-depth details below.
The 10 Best Aquarium Wavemaker Reviews (2023 Update)
Let's go into full depth about why these wave makers made the list!
1. EcoTech MP – The Choice For Professional Installers
Editor's Choice!
If you are looking to do a professional looking aquarium setup whether fresh or saltwater, the EcoTech MP Series Wavemakers are the wave makers to look for. EcoTech's patented mag drive technology supplies power to the wave maker outside of the aquarium. This means that this is the ONLY wave maker on the market that has the wire outside of the fish tank. This is an amazing feature for someone looking to have an extremely clean and professional looking aquarium with no wires in the aquarium.
It's not just the wire, but the features of the MP Wave maker that makes this a great buy. The wave maker is loaded with various wave making settings and pairs easily with a controller or independently off EcoTech's new Mobius system. EcoTech also sells their own power outage supply solution that will power the MP Series for several days in the event of a power outage. That's one comprehensive package!
You can have all this for one hefty price. Next to the MaxSpect Gyre, this is one of the most expensive wave makers on the list. EcoTech also snubs you with a 1 year warranty. Really something this expensive should have a 2 to 3 year warranty.
Given its unique features however, it not hard to see what many professional installers and custom aquarium makers turn to this when it comes to making a showstopping fish tank.
Pros
Wire is outside of the aquarium – ideal for professional level setups
Lots of control with Reef Link or Aquarium Controller
Has it's own power outage solution available
Cons
Very expensive!
Only a 1 year warranty
Best For: Saltwater Aquariums and high end freshwater systems
2. IceCap Gyre – Great Value!
Best Value
The IceCap Gyre is the first gyre pump on the list. What is a gyre you say? A gyre is a water pump that is based on crossflow technology. Compared to traditional powerheads or wave makers, a gyre pump provides superior wave generating performance.
The result of a gyre is that there are virtually no dead spots, evenly distributed water flow in the aquarium, and water moves back and forth to create full circulation or a "gyre."
The Ice Cap gyre is an entry level model. It starts off at a pretty reasonable price given that the icecap 2K model and easily handle a 36″ fish tank. It comes with a controller and there is an IceCap battery backup system that works well with it so you have a ready made solution for a power outage ready to go.
The main disadvantage of a gyre over an aquarium wave maker is they require more maintenance to keep in optimal running shape. They are pretty big as well compared to a tiny wave maker. They are louder than some of the wave maker on the list. If noise isn't an issue, this is a value water circulation system that is worth a look. See full review.
Pros
Great innovative technology that eliminates dead spots
Great value as even a 2K gyre can handle a 36″ long fish tank
Readily available power back up solution available
Cons
Big and bulky
Requires more maintenance
Louder than other wave makers on this list
Best For: Saltwater Aquariums
3. Jebao SOW Series Flow Pump – Value Priced and Silent
Budget Option
Jabeo SOW
Budget Option
The SOW model offers great quality and the ability to add a battery backup unit. A great option for budgets
Buy On Amazon
The Jebao SOW Wave Maker Flow Pump is the newest model DC wavemaker from Jebao. There are various other models from Jebao so I have listed the most recent edition. The main feature of the SOW Flow Pump is the Sine Wave technology. What is the Sine Wave technology? Sine Wave makes the DC converter more stable and as a result the pump generates less noise. This new model from Jabeo truly competes with the name brand wave makers on the list with a nearly unbeatable price and dead silent operation.
The controller has a lot of wave maker options and a feed mode. Jabeo also sells a ready made battery backup so you are good to go with a complete battery backup solution.
The main disadvantage with these Jabeo pumps is their reputation. The past models are not the most reliable with pumps burning out early and the controllers often failing. If you can purchase the unit with an extended warranty, it's highly recommended that you do that. The silver lining is these wave makers are fairly cheap for a DC wavemaker so some hobbyist do consider these disposable.
Pros
Sine Wave tech makes these VERY quiet
Lots of features on the controller
Great price
Cons
Best For: Saltwater Aquariums
4. Current USA eFlux – Integrates With Loop LED and Dead Silent!
Super Quiet!
We start off this list with a great entry by Current USA and their EFlux Wavemakers. The Current USA EFlux comes in several options from a flow rate of 660 gallons per hour all the way up to a flow rate of 2100 gallons per hour. The main feature here is that they are part of Current's Loop system, which are integrated with each other. It works seamlessly with the Current USA's Best Reef LED offering – the Loop LEDs.
I have personally used this system and can attest to their extremely quiet operation. My experience with Current USA has also been top notch with them going out of their way on warranty claims. The price isn't that bad either! You can either purchase the EFlux with the controller or in the EFlux accessory wave pump package which comes without a controller.
So what is there not to like? Well, the wave maker options are pretty limited. It only comes with 3 wave maker modes, stream, pulse, and gyre. Gyre can only be used if you pair it with another EFlux wave maker and the manifold will only support 3 wave makers so this can be a problem for larger fish tanks or high water flow setups. Overall, this is a great first entry on the list!
Pros
Integrates with Current USA Loop LED for an all in one controller
Current USA's customer service is top notch
VERY Quiet
Cons
Limited wave maker options
Gyre mode only works with 2 pumps synced together
Manifold only supports 3 wave makers
Best For: Saltwater Aquariums
5. Hydor Koralia – Great Choice, Reliable and Cheap
The Hydor Koralia Wavemaker was and still is a very popular wave maker. It was the original wave maker on the market that brought about many of these other units. It is a trusted wave maker by many old school reefkeepers. It has only become less popular with the explosion of DC powered wave makers and all their controllable features. It is still very much considered as a nano aquarium circulation pump.
The Hydor Koralia wave maker uses proven AC technology. It's really a plug and forget system with how long the model has been around. It has the ability to adjust 180 degrees, which beats out many competitor wave makers that can only adjust up and down. This is a great option if you are planning to place a wave maker in the corner of an aquarium.
Because it's not a DC wave maker, it lacks a lot of the controllable features of them. However, Hydor also had one of the first wave maker controller accessories. If you purchase their wavemaker controller, you will have the control you want with the AC reliability. My only complaint if you purchase the wave maker and the controller is that is louder than some DC wave makers like the Current USA. I usually deal with noise levels being a major factor for installs. It's the main reason I do not use them for residential installs.
Pros
Attractive price
Proven AC technology
180 degree adjust-ability
Cons
Not controllable on its own
Louder than some DC pumps
Best For: Freshwater/Saltwater Aquariums
6. Fluval Sea CP – Hagen Finally Gets Serious About The Marine Hobby
Hagen, the parent company of Fluval has been a big name brand in the freshwater industry for decades. When they got serious about saltwater aquarium keeping with their new Fluval Sea brand, the industry started listening. The Fluval Sea CP Wavemakers are Fluval's first serious dive into a competent wavemaker that works for saltwater tanks. It has the trusted European engineering that we all know and love from Hagen and the great prices that go with Hagen's extremely vast network of distribution.
This is also the first AC powered wavemaker on the list. AC powered wavemakers in general can be more reliable than DC powered aquarium wavemakers because the technology has been well established and there are less failure points to consider when you just plug a wavemaker in without a power supply or controller.
The main thing I will shame Hagen for is using a suction cup. A magnet suction cup base would have been well appreciated. As with most AC wavemakers, there are no adjustable functions or modes, so you will have to purchase a separate wavemaker accessory to get adjustability with it.
Pros
Hagen brand name
Great price
AC powered = proven reliable technology
Cons
Uses a regular suction cup instead of a magnet suction cup base
Bulky
Not adjustable or controllable (unless you purchase a wavemaker controller)
Best For: Freshwater/Saltwater Aquariums
7. Maxspect Gyre XF Series – The Advanced Gyre for Advanced Reefers
The Maxspect Gyre XF Series is the newest 3rd generation Gyre. This new generation gyre has been re-engineered so there are less parts and more intuitive assembly for easier maintenance. The most noticeable upgrade to these new gyres have detachable water flow directors that allow you to place the pump closer to the surface of the aquarium. These gyres still work with the CV6 controller from CoralVue so if you are looking to upgrade your previous version you don't have to purchase another controller.
This is a gyre loaded with features, which is expected from a premium level product. It commands a premium level price tag. It's worth the money if you are building a high end system.
Pros
Great features
Can be mounted higher than other gyres
The quietest gyre on the market
Cons
Expensive
Still large and bulky compared to wavemakers
Best For: Saltwater Aquariums
8. Sicce Voyager – Italian Made Reliability
Sicce is best known for their protein skimmer pumps. Their skimmer pumps are the gold industry in the saltwater aquarium community. These Sicce Voyager Wavemakers are made of the same engineering quality of the famous skimmer pumps.
The Italian made pump results is an extremely reliable pump that will last years in your aquarium. It also has the added advantage of being AC powered pump, which makes it will lack the failure points of a controller or power supply. Sicce also sells a Wave Surfer accessory, which will give you the added control-ability that you would get with a DC aquarium wave maker.
Because you are working with a high quality Italian maker, there is an added cost for this pump. It is the most expensive AC wavemaker on the list, but you can assure yourself that you will get years of reliable service with this wavemaker. Outside of that, I personally think they look a little ugly and bulky, but I believe most people will see past that.
Pros
Italian made quality and engineer
AC powered = more reliability
Sicce makes their own aquarium wave maker accessory for extra controllability
Cons
Bulky and ugly looking
Expensive for an AC wavemaker
Best For: Freshwater/Saltwater Aquariums
9. SunSun JVP – Cheap, cheap, and CHEAP! The cheapest choice for those on a budget!
If you are looking for a wave maker that is dirt cheap, the SunSun JVP Wavemakers are what you are looking for. Easily the cheapest aquarium wave maker on the list. The SunSun JVP wake maker is so cheap, I have no clue how the manufacturer even makes money on these when you add in shipping costs. Regardless, these are powerful and cheap wavemakers and are well suited for those on tight budgets.
These are offered in a few GPH (gallons per hour) options, and several packages you will see online will actually come with 2 units, which is great knowing that you should expect these units not to last. The pumps are so cheap, you can nearly disregard the durability concerns. I still wouldn't personally use them on my display tanks, but I do use them for my mixing stations and when making water changes. Their value really can't be beat.
Pros
Insanely cheap
Powerful flow rate with lots of GPH (gallons per hour) options
Cons
Chinese quality = expect them not to last
Loud compared to other wavemakers on this list
Suction cup instead of magnet
Best For: Mixing stations and budget aquariums
10. Tunze Nanostreams – The Most Reliable On The Market.
Would you like to purchase an aquarium wave maker and never worry about it for the next 10 years? That is how anything Tunze designed is made and these Tunze Nanostreams are no exception. With the explosion of cheap Chinese made pumps flooding our aquarium industry, Tunze has quietly designed the most reliable and functional wavemaker on the market. The design is so well made, they haven't even bothered to release a new generation model in ages!
Tunze is simply the Eheim of the saltwater industry. Well known for creating products that last the test of time. They just do not market a lot, but anyone with years in the industry can attest to their name brand quality.
This particular model comes equipped with it's own controller that provides a good amount of functionality. The wavemaker itself can rotate a full 180 degrees just like the Hydor. If you want to go with DC power, Tunze sells a DC Nanostream Version as well that is even more powerful and feature rich. It's really too bad that EcoTech has that patent on their mag drive tech because Tunze's reliability is way better.
That really is my only gripe with these pumps. They look old because they haven't been updated in ages and the wire is inside the aquarium. They are big and bulky and easily show in your aquarium. Tunze does sell a rock mount accessory, but it doesn't mean much as you still have to figure out what to do with the wire inside the fish tank.
This is the most reliable pump maker period. If you want a pump to last forever, get a Tunze. You will thank me later.
Pros
Incredible reliability
Highly adjustable control
360 adjustability
AC or DC powered versions available
Cons
Big and bulky looking
Expensive
Best For: Saltwater Aquariums
Factors to Consider When Buying (Our Criteria)
It can be overwhelming to find the right aquarium wave maker for you. I have compiled a list of the best ones in the market using the following criteria:
Price – Some wavemakers are extremely cheap while others are very expensive.
Warranty – A manufacturer that makes a reliable wave maker backs up their aquarium wave makers with a solid warranty.
Durability – What are the field tested stories of these units. Have they been running for years or do they break every 6 months. If they break easily, are they cheap enough for you to consider disposable?
Safety – This is not so much of a concern with AC powered wave makers, but DC powered wave makers have their own power supply. You will want to make sure the power supply has a water tight seal at the connect point and that the unit has either a ETL or UL rated. ETL or UL rating ensures that your insurance covers an accident that may occur.
How To Install
Wave makers are extremely easy to install. Depending on whether you have a suction cup model or a magnetically attached model the install with differ slightly. With suction cups, you simple stick them to the aquarium glass/acrylic. They may have a knob or tab you can use to add in additional suction power, but that is really all there is to it.
For magnets, it's even easier as you stick the dry side magnet on the outside of the aquarium and put the wet side magnet on the inside of the fish tank. Once the wet and dry end do their thing, all you need to do to adjust the height of the wave maker is to hold the dry and wet side as you move the wave maker to the position you desire.
Now choosing the best location for your aquarium wave maker is a bit of a complex topic. I'm going to focus on saltwater aquariums since water flow matters so much for corals. Here is a wonderful video from Current USA explaining the best position and flow to use with corals in a reef aquarium:
Benefits of Use
You may have seen traditional powerheads at your local fish store or pet chain store, so let's talk about why you should consider a wave maker over a powerhead.
Natural Water Flow
An aquarium wavemaker produces a more natural looking flow pattern that replicates nature. A traditional powerhead is a sharper and fixed stream of flow that can be disruptive to fish or corals. It's easier to get good water movement at the waterline with a wavemaker, which will work to eliminate surface scum that can accumulate at the top of the waterline.
Ideal for Corals and Invertebrates In Your Saltwater Tank
Corals in a reef tank demand variable as well as consistent flow. Some of them demand a rather high amount of flow that you are only going to get with a wave maker. You can easily purchase wave makers that can produce a flow rate of over 2,500 gallons per hour of flow with various settings. These settings are made to replicate nature and make your corals thrive. Invertebrates such as anemones will also benefit from the flow from these wave makers.
Eliminates Dead Spots
Wavemakers like Gyres are ideal for removing dead spots due to their design of covering all levels of the fish tank. You can also achieve this with multiple wavemakers. In freshwater, this ensures that oxygen is evenly distributed in the fish tank. In saltwater, this ensures constant flow and prevents detritus and cyanobacteria from growing in dead spots.
Ideal Power Outage Solutions for Larger Tanks
We do not like talking about it, but being prepared for a power outage is a big deal as it is one of the major reasons for a tank crash. In larger fish tanks, battery powered air pumps will not get the job done completely. This is where a DC powered wavemaker comes into play. Because they use so little power, they can be hooked to uninterrupted power supplies (UPS) and run for several hours. Some manufacturers actually make their power outage solutions, allowing the unit to run for several days!
Different Types
If you are new to the hobby, you may be confused what are the different types of pumps and why they so different. There are actually 4 types of aquarium pumps in the hobby and not all are suited for wavemaking:
Filtration Pumps – These are the pumps you will usually see on power filters. They are designed to create a high water pressure stream and have an impeller to resist back pressure. It has a higher energy consumption demand. As a stand alone pump, it is not suited for wavemaking
Circulation Pumps – Also known as return pumps or an aquarium flow pump. These pumps are made to pump water from one area to another. For example, from a sump to a main display tank. They are made to be placed on the bottom of a sump or externally depending on the model. They are not right for wavemaking
Powerheads – These are the traditional powerheads of old. These are what us old timers used to use. They produce a narrow, high pressure water flow. They sometimes come with diffusers to soften the water blast and they are not suited to be controlled with a wavemaker controller that would turn it on and off. They are also notorious for sucking up small fish because of their design. Some powerheads like the MJ1200 are extremely reliable units.
AC vs DC – Knowing the Differences
Before we go over all the wavemakers, I should explain the differences between AC and DC Wavemakers. AC wavemakers are based on old technology and are really plug and play. The big name brands like Fluval and Hydor, built their AC wavemakers on high quality and proven parts and engineering. This means AC wavemakers are extremely reliable and less prone to failure. On the budget side of things, AC wavemakers are going to be cheaper than DC wavemakers. For large fish tanks, they will be louder and they will consume more energy. They may not be ideal as a power outage solution because of the power needed to run them.
DC Wavemakers are the new technology on the block. They offer decreased energy consumption, which is a big deal for larger fish tanks and reef tanks that require a ton of flow. They can produce more gallons per hour than most AC wavemakers and for the most part they can be more silent – to the point of being dead quiet. They have the ability to be programmed with controllers and many come with their own. These controllers provide a ton of customizable options for aquarists.
However, with all this new tech comes reliability issues. Many DC wavemakers unfortunately are made and built in China. This can provide several quality control issues, especially with budget DC wavemakers. DC Wavemakers have three failure points vs. one for an AC wavemaker. With DC wavemakers you have the controller, powersupply, and motor all as failure points. With AC wavemakers, all you have to worry about is the motor giving out.
What Do You Feel Are the Ideal Units?
I hope after this article you are able to see why wavemakers are superior to powerheads and what are the best wavemakers available. There is a best aquarium wave maker for everyone depending on your wants and budget. All of these can work for freshwater aquariums all the way up to reef tanks. Please let us know in the comments your thoughts about which wavemakers have worked for you. Thanks for reading.
About the Author
Latest Posts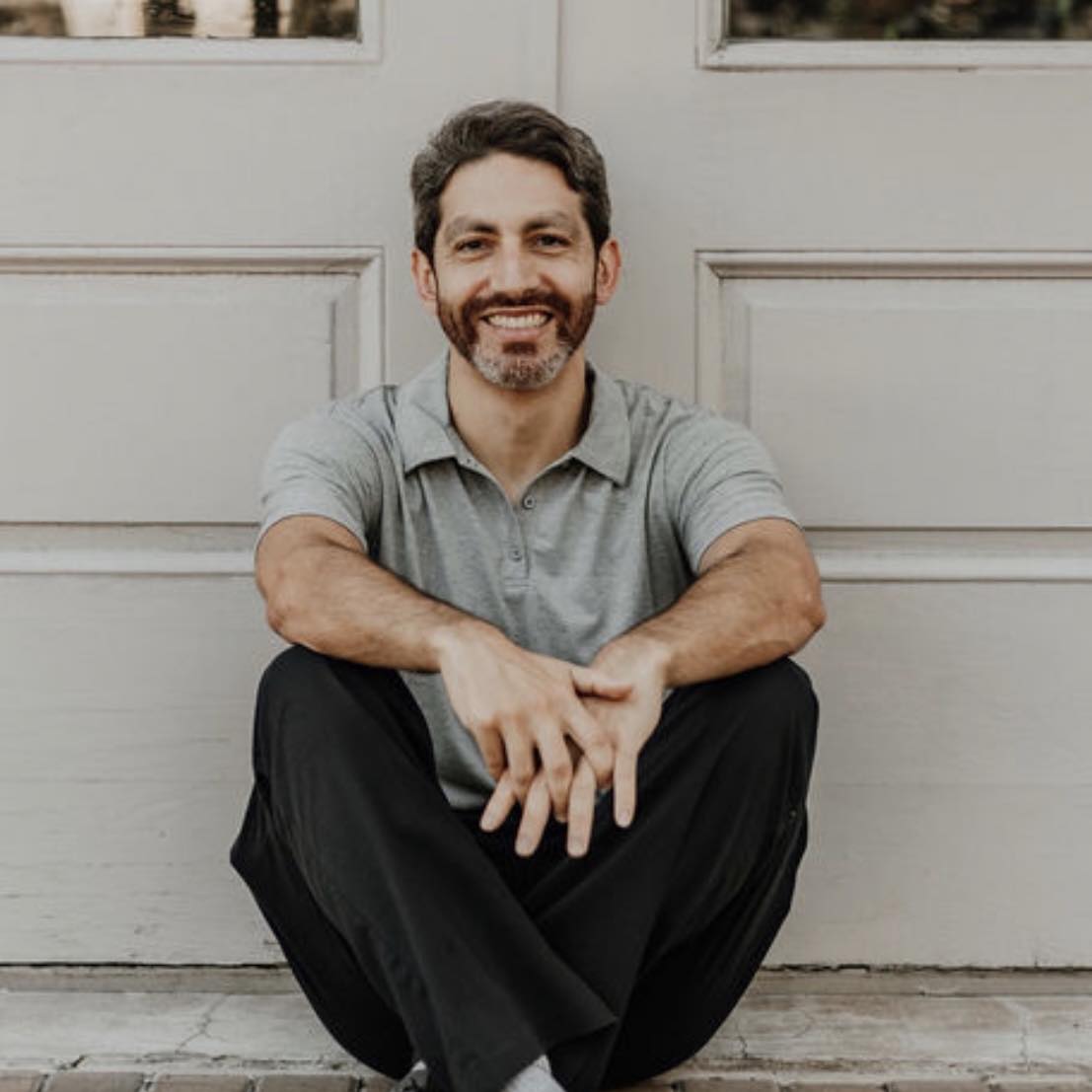 I'm thrilled that you found Aquarium Store Depot! Here you'll find information on fish, aquariums, and all things aquatics related. I'm a hobbyist (being doing this since I was 11) and here to help other hobbyists thrive with their aquariums!