Thank you for visiting! By the way… any links on this page that lead to products on Amazon and other stores/partners are affiliate links. Aquarium Store Depot earns a commission if you make a purchase.
Looking for the best 5 gallon fish tank? You came to the right place! 5 gallon aquariums are great mini tanks that can be excellent accents to a desktop or table. While they can be difficult to keep with some setups, they also can be made easier to keep if the aquarium is designed well. If you know the right fish to get, the rest aquarium to buy, and the right setup you can have plenty of success with tiny tanks like these.
Today is all about learning how to select the very best mini aquarium for you, how to set it up, and what fish to get. Let's get started with talking about the criteria for determining the best aquariums.
What Is The Best 5 Gallon Aquarium (Our Criteria)
I searched and reviewed a ton of aquariums at the 5 gallon fish tank range. There are dozens of fish tanks available to purchase online. How did we decide what was best? It came down to the following criteria.
Tank Layout
For fish tanks that are only 5 gallons, the layout of the aquarium is going to be very important. Since many of these aquariums are going to be placed on desktops or tables, presentation is very important. One of the best ways to view a desktop aquarium is from 3 sides. This makes the peninsula style the look of choice for a 5 gallon fish tank. I'll be looking for this style in the review.
Filtration
I want a complete aquarium kit. An aquarium kit should come with a filtration system. Ideally, 3 stage filtration system is included with a bay in the filtration unit to place an aquarium heater. The filtration system should have an easy setup, be clean, and easy to maintain.
Lighting
I would like to find an aquarium kit with lights that are suitable for low light aquarium plants. Having plants make things more comfortable for our future fish residents, but also more stable as plants can help control our nitrogen cycle. I'm going to look for LED lights and if it is part of the lid, even better as that saves me from evaporation issues.
If I'm looking at a pico reef tank (a reef tank that is 5 gallons or less), then I want an aquarium with a light strong enough to support simple low light corals like zoas or mushroom corals.
Price
I want this 5 gallon tank to be affordable and provide great equipment. The best value on my list will definitely have an appealing price without being too expensive or providing junky goods, so that you can enjoy yourself with your purchase!
The 5 Gallon Aquarium Candidates
In a hurry? I recommend the Fluval Spec V!
Picture
Name
Features
Link

Editor's Choice!

Fluval Spec V

Built In Filtration
Plant Light
Peninsula Style

Buy On PetcoBuy On Amazon

Best Value

Lifegard Full View Aquarium

Unique View
Built In Filtration

Click For Best PriceBuy On Amazon

Budget Option

Marineland Portrait
Buy On Amazon
Fluval Evo 5

Built In Filtration
Coral Light
Peninsula Style

Click For Best PriceBuy On Amazon
Hagen Fluval Chi Aquarium Kit

Zen style
Filtration
Lights

Buy On AmazonBuy On Chewy
biOrb Classic
Buy On ChewyBuy On Amazon
biOrb Flow

Lid
Filtration
Peninsula Style

Buy On PetcoBuy On Amazon
The Best 5 Gallon Fish Tank – 7 Best For 2021
1. Fluval Spec V
Editor's Choice!
The Fluval Spec V is the perfect 5 gallon fish tank. It is an all-in-one tank that comes with a 3 stage filtration system and a light. This aquarium was such a great product, that I listed it as the best betta tank you can buy. It makes the top spot in this round up.
The 3 stage filtration unit is as good as you can get at this tank size. It runs off sponges for the mechanical filter stage, carbon for chemical, and includes Fluval's biomax for its biological filter media section. I love how they use sponges such this keeps you from having to buy cartridges – which can get expensive over time.
Above is a photo of the filtration unit. The return section as enough room to place an aquarium heater, which gives this system a very clean presentation. The peninsula style view makes this look like a stylish aquarium. It can enjoyed from three sides, which gives you plenty of placement options.
The light is also a big plus. It is powerful enough to work with low light plants. The lid keeps evaporation down and this aquarium stable.
It really is the perfect tank at 5 gallons. The only downside is that it is on the expensive side. Other than that it's the aquarium to get on this list. Buy it now if it is in your price range!
Pros and Cons
Pros
Best filtration unit
Best LED Light
Looks amazing!
2. Lifegard Full View
Best Value
If you are looking to get an aquarium that presents bigger than it really is, the Lifegard Full View is a great option. It has a patented glass tank with a front viewing pane that is angled. This gives you a larger viewing area when viewing the aquarium from the front.
Like the Fluval, it has a built in 3 stage filtration system that uses a sponge for mechanical filtration. It has enough enough room in the back to place a heater. The dimensions make it easier to install planted LED or reef led system depending on what setup you are going for. It also has a drain system that allows for quicker water changes!
If you are going the planted tank route, the system has an integrated line to place your CO2 diffusor. All of this comes with a very reasonable price. It's one of the best value buys in the 5 gallon range. The main downfall is the system does not come with a light and the return pump is on the weaker side.
Pros and Cons
Pros
Unique viewing pane
Rimless design
Good price
3. Marineland Portrait
The Marineland Portrait aquarium kit is a great budget option that comes with a 3 stage filtration unit and a light. The tank comes with a glass canopy to keep evaporation at bay. The price is very affordable. The tall setup makes this tank a bit more accommodating when setting it up on a desktop
The light is a basic one, so do not plan on housing any special plants. The all-in-one chamber also cannot house a heater, so you will need to place it inside the tank. It uses a filter cartridge system, which can get expensive overtime. Given the starting price though, it's a great budget tank.
Pros and Cons
Cons
Basic light
Cartridge based filtration
4. Fluval EVO 5
The Fluval Evo 5 is the Spec version designed for saltwater aquariums. It's the smaller version of the EVO 13, the budget option choice of my best nano tank post. This tank has everything you need to successful make a pico reef tank (reef tanks 5 gallons and under).
The three stage filtration chambers gives you space to put whatever you want and need for your setup and can fit an aquarium heater in the return chamber. The reef light is adequate for basic soft corals like zoas and mushrooms. I actually prefer the way this is designed over the 13 because I like the more open look on top. It gives a clean rimless like look that shows well on a desk.
If you are looking for a small pico reef tank, this is the aquarium to buy. It's perfectly designed for it. The price isn't that bad from a saltwater reef tank perspective.
Pros and Cons
Pros
3 stage filter
Designed for Saltwater
Good start coral light
Cons
Will only support basic soft corals
May need flow upgrade
5. Hagen Fluval Chi
The Fluval Chi is easily the best looking aquarium kit on this list. This elegant design starts with its clean horizontal shape and water flow, which are inspired by Feng Shui!
The water flow is made with a specially designed filtration unit. It filters from the bottom of your aquarium and then makes its way to you in an elegant fountain like stream, creating calm for all those who need it most! The water flow is so calm that it requires no modification for fish that need calmer waters, like Betta Fish.
So why isn't this aquarium at the top of my list? It sounds amazing so far. Well, there are a few things that put me off including the LED lightning and how the filter is connected to it. The light is basic and will not work even for beginner plants.
The filtration system is built into the light which means if either it or your filter fail you have to buy an entire unit. The price to replace the light/filter combo is nearly as much as an entire aquarium kit! It's a great looking aquarium thought. As long as you are aware of that risk, it shows very well in a home.
Pros and Cons
Pros
Great looking aquarium
Therapeutic
Cons
Failure risk
Tank dimensions
6. biOrb Classic
Budget Option
Want to get a fish bowl, but not deal with the guilt of having one? If so, biOrb is the aquarium to buy. It looks like a fish bowl, but has a filter built in just like all the aquariums on this list. This filter is based with simplicity in mind. It runs off undergravel filtration principles with a few extra touches to work as a 3 stage filter.
You get an aquarium, filter, and light with this setup. The aquarium is designed by OASE, which makes the recommended Canister Filter and Internal Power Filter in my reviews.
The aquarium is only 4 gallons, thought you can upgrade to an 8 gallon. The price is on the high end, putting it in competition with the Spec V. If the Spec V wasn't such a great tank, this would make it higher on the list.
Pros and Cons
Pros
Great looking aquarium
Therapeutic
Cons
Failure risk
Tank dimensions
7. biOrb Flow
Like the barb Classic but want something fancier? The biOrb Flow offers a step up to the classic with a peninsula style setup. It is made of durable acrylic, making it the lighter than all of the other aquariums on this list. It's a nice statement piece for a desktop.
The lights are good enough for beginner aquarium plants, but will require modification if you want to bit more difficult plants. The price point is near the Fluval Spec V. If you want something different, check this one out.
Pros and Cons
Pros
Great looking aquarium
Therapeutic
Cons
Failure risk
Tank dimensions
The Best Tanks (Our Expert Editor's Choice)
Editor's Choice!
Fluval Spec V
Built in Filtration
Plant Light
Peninsula Style
Best Value
Lifegard Full View Aquarium
Unique View
Built in Filtration
Budget Option
Marineland Portrait
To summarize, the Fluval Spec V is the best 5 gallon fish tank you can buy today. It really has it all. It has the best of everything of all the aquariums on this list – the best light, the best filtration, and best dimensions. The other aquariums are here mostly due to them being cheaper than this wonderful aquarium.
The Lifegard is a great value choice for those who want to spend a bit less but still want good features that you get from the Spec V. It is cheaper than the Spec V aquarium kit and you can select your lighting unit. The Marineland offers a budget friendly setup that is best used for a fish only setup.
WHAT TO LOOK FOR IN A TANK
If you are shopping around outside of this guide, here are a few things to look for when shopping for that 5 gallon tank.
Filtration
A good 5 gallon aquarium will have a 3 stage filtration system, preferably in an all in one aquarium. The filtration until should be large enough to place a heater inside of it. I feel these is important as the footprint of a aquarium this size is very limited. Putting a heater no matter what the size will hinder the presentation of these small aquariums. You don't want an ugly heater sitting around with your tropical fish swimming around.
Lights
Ideally, you want the aquarium you are purchasing to include a light, as this can be one of the more expensive pieces of equipment to buy. It is preferable to have a light included that can actually support low light and beginner aquarium plants. Most of these lights will be full spectrum or input enough PAR where these plants can grow.
Some aquariums will have specialty lights, such as aquarium kits designed for glow fish. Others are simply fish only lights, which have their purposes for people who desire a simple setup. You will have better stability if you can add plants in your 5 gallon tank. I feel it's best to have this option. The worse you will need to do is tune down the light if it ends up being fish only.
Design
The aesthetics of an aquarium this size are huge. These mini aquariums are typically placed on desktops, nightstands, corner tables, or countertops. The way they look accent the look of the room. A standard looking aquarium with a plastic rim and cheap hood isn't going to do. This is because the way the aquarium is designed is going to have a big impact. In a larger aquarium, the inhabitants and inside of the tank will present will even in a standard looking aquarium.
You also want to view the aquarium at many angle, where in larger aquariums you will usually view it from the front due to its size.
Fish For A 5 Gallon Fish Tank
So you figured out what 5 gallon aquarium you are going to get, now it's time to figure what fish to put in. There are a surprising amount of fish you can put in a 5 gallon tank. I'll give you a few options below
Betta Fish (The preferred choice)
WYSIWYG Available!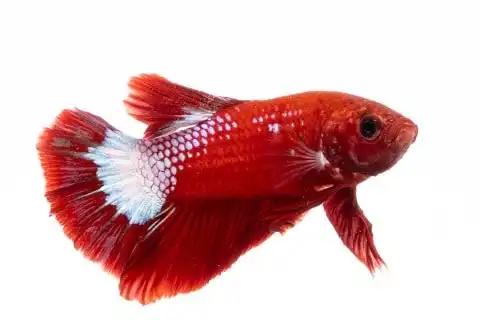 A betta fish tank is ideal aquarium a this gallon size. A single male betta fish can fit comfortably in this tank. You can enhance his environment by building out a low light planted tank environment and housing shrimp together with them. The only other tank mate you can consider at this size with a Betta would be snails. Note that Betta fish like warm weather and do best with an aquarium heater.
Other options
Here are a few other options. If you want to learn more about fish for a 5 gallon tank, check out my related post.
Setting Up
Setting up your 5 gallon aquarium is easier than you think. I'm going to walk you through a simple planted tank setup, which I feel is the best way to have success with these tanks. The people at Fluval Aquatics provide a new overview. I'll provide some commentary to below below.
Substrate
For these types of tanks, I prefer not to go with a planted tank substrate. The reason why is because the majority of these plants will not be rooted and the ammonia leaching when setting these up in a small tank can be really deadly. I prefer to use aesthetics sand or basic gravel that works with the plants you are going to. They also work great with shrimp and bottom feeders.
Great For Bottom Feeders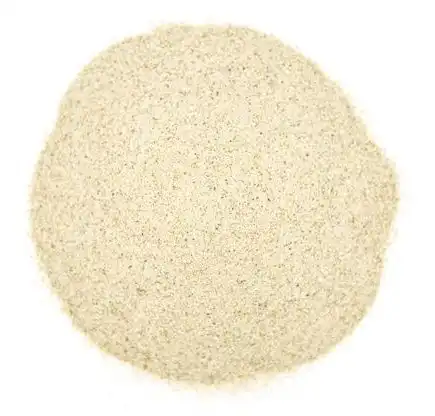 Rocks and/or Driftwood
Aquarium rocks or driftwood are great for tanks these size. A center piece driftwood works really well for these setups. You can attach live plants to it to provide a natural looking setting while making the aquascaping process very simple for you.
When it comes to aquarium driftwood, the best one to use is either going to be Manzanita or Tigerwood. Both are low in tannis, quickly water log, and are affordable.
Editor's Choice
Live Plants
For live plants, you will want to stick with low light beginner plants. These plants are hardy, easy to grow, and will not require a CO2 system to thrive. Below are a list of plants that will work well in a 5 gallon tank. Most of them can be attached to driftwood, feed off the aquarium water column, and exhibit plant growth in low light environments.
FAQS
How many fish can I have in this tank?
You can have 2-5 fish in a 5 gallon aquarium depending on the type of fish that you plan on housing. Some fish like Betta fish are better alone, while others like Zebra danios do well in groups and are light on the bioload.
What are the dimensions for this size aquarium?
A standard 5 gallon aquarium is 16″ x 8″x 10″ and weights 7 lbs when empty. Many all in one aquariums at this size do not have these standard dimensions, choosing to have unique presentations or peninsula style setups.
What fish can live without a heater?
The best fish to place in a 5 gallon aquarium without a heater would be White Cloud Minnows. Endler's livebearers and Danios are also good alternatives.
Are bowl tanks bad for fish?
In general bowl tanks are bad for fish. This is due to a lack of filtration and lack of oxygen input. Most fish bowls are also undersized for fish. You want to work with at least 3 gallons when it comes to housing fish. You can purchase a fish bowl with a filter like the biOrb Classics or supplement oxygen in the tank with easy to care for plants, but in general a fish bowl without a filter tends to be a bad fit for fish.
Is this size big enough for 2 fish?
Yes, a 5 gallon tank is big enough for 2 fish if the the fish species is small. Some examples would be White Cloud Minnows, Danios, and small Tetra types.
Closing Thoughts
You can create beautiful 5 gallon fish tanks with any of the aquariums on this list. All these tanks are suitable for small fish and will get you going on your fishkeeping journey. I hoped I helped alleviate your buyer's anxiety with this roundup today. If you have any questions, leave a comment below and let's start a conversation! Thanks for reading!
About the Author
Latest Posts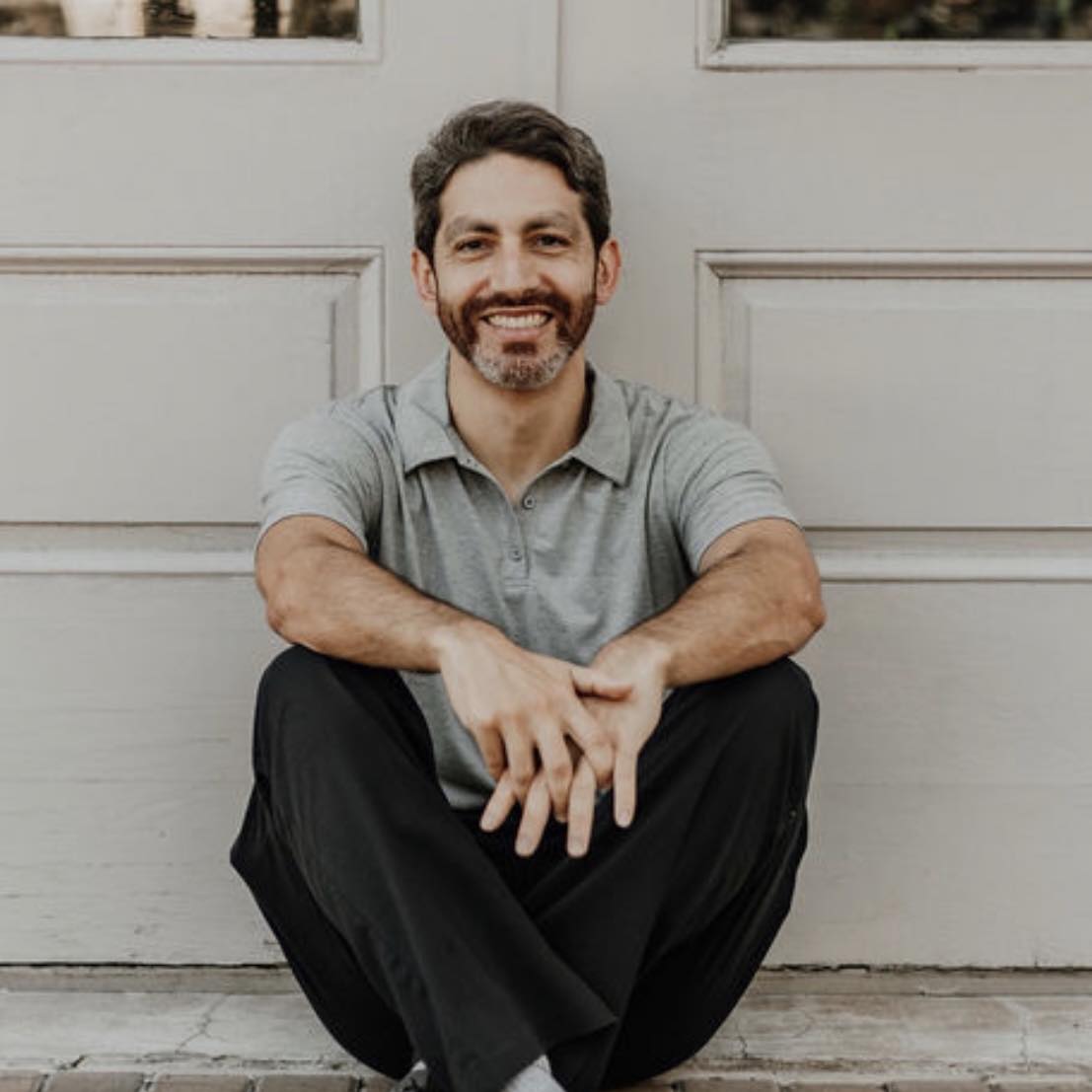 I'm thrilled that you found Aquarium Store Depot! Here you'll find information on fish, aquariums, and all things aquatics related. I'm a hobbyist (being doing this since I was 11) and here to help other hobbyists thrive with their aquariums!