Thank you for visiting! By the way… any links on this page that lead to products on Amazon and other stores/partners are affiliate links. Aquarium Store Depot earns a commission if you make a purchase.
Are you looking for the best 125 gallon aquarium? Well, you are in luck today as I look at the various options that you can purchase at this size. An aquarium of this size is a large investment and requires more research and consideration than smaller tanks.
I'm hear today to help you on your aquarium journey. I'll go through my criteria than walk you through the best 125 gallon aquariums available online. Online purchasing is a pressure free experience compared to going to the local fish store. By the end of this I hope you have a better understanding at what you want and where to go get it. Let's dive in!
Our Criteria (How These Aquariums Made The Cut)
Before I go through a list, I like to explain my criteria for selection first. Here is what I focused on when I made this list:
Features – Aquariums of this size usually are going to be more than just the aquarium. I like all in one systems as it eliminates a lot of guesswork
Build – I look for aquariums that have a good manufacturing process. If they are rimless, they should have a solid warranty and reputation. If they aren't, they should have proper braces and quality reviews
Dimensions – A 125 gallon tank can be 4 or 6 feet. I prefer to include both on this list so you can make the decision to what fits you fit. Generally, the shorter format will have better dimensions for scaping and will be cheaper with equipment due to lighting and pump costs. The longer format will generally be better for fish.
The 125 Gallon Aquarium Candidates
In A Hurry? I recommend Red Sea Reefers for Saltwater and UNS Aquariums for Freshwater!
Picture
Name
Type
Link

Editor's Choice!

Red Sea Reefer 425 XL

Reef Ready
All In One
Saltwater

Click For Best Price

Budget Option

SC Aquariums 120

Reef Ready
Euro Braced
Great Dimensions

Buy On Amazon
UNS 120U

Rimless
Best For Freshwater

Click For Best Price
Planet Aquariums 125
Click For Best Price
Top Fin 125 Ensemble
Buy On PetSmart
Top 5 Picks (2023)
Let's look at each aquarium and see why they made the cut!
1. Red Sea Reefer 425 XL
Editor's Choice
The Red Sea Reefer 425XL is an excellent top of line rimless aquarium that comes with a sump and overflow. It is the aquarium that started up the ready to run craze in the saltwater tank hobby. It is designed to run as a reef tank. Red Sea really prides itself with their manufacturing process, which you can see below.
This 425 XL model is wider than the standard reefer models, giving you more space for scaping. The piping is already assembled for you and requires no gluing. The sump design is also very efficient.
What I like is they place the ATO reservoir at the top of the sump. This saves space and gives you ample room on the opposite side of the cabinet to mount your gear and store your equipment. Anyone who has owned a high level reef tank knows how gadget crazy we can get and how obsessed we can get about mounting equipment for that cool look.
Red Sea Reefers are expensive, but they look great and have everything you need to get started on the right foot.
Pros and Cons
Pros
Great Brand
ATO Container saves space
Easy to assemble
Cons
Price
Designed for reef tanks only
2. SC Aquariums 120
SC Aquariums 120
The SCA while not a 125 gallon is the perfect dimensions for a 4 foot long tank. 24 inches high and wide gives it plenty of space for scaping and fish
Buy On Amazon
SC Aquariums is well know in the reefing circles as a bang for the buck ready to run aquarium. They offer low iron aquariums, which are more clear than traditional braced tanks and they come with an overflow and plumbing kit to get you started. They are usually priced significantly cheaper than big brands like Red Sea and Waterbox.
This variant in the link is just the aquarium. You can also purchase the stand and sump as a package from SC. The sump is a rimless three stage sump and the cabinet is equivalent to Marineland's Monterey Stands.
SC Aquariums is a small business and the owner Steve takes customer service seriously. You will feel you are dealing with a person versus a company when purchasing from SC. They have a nice personal touch to their customer service. There is also a facebook community of owners you can connect with.
Overall, this is a great budget option if you are looking for a ready to run aquarium. Many reefers have used these tanks and have killer reef tanks. You can't go wrong with them!
Pros and Cons
Pros
Cheap for a reef safe tank
Good reputation in industry
Good customer service
Cons
Not rimless
Cabinet only available in black
3. UNS 120U
If you are looking to create a large aquascape aquarium, look no further than UNS. UNS aquariums are some of the best pure rimless aquariums you can purchase today. They have a world class manufacturing process with 45 degree precision cut mitered edges for their glass that are put together with high-grade silicone. The glass is low iron with 91% Diamant glass. This glass is used in commercial applications like office buildings and restaurants.
This particular model is a 4 foot aquarium that is nearly 24 inches tall and wide. This is the perfect width and height for aquascaping and gives plenty of space for a large number of schooling fish or for larger fish like Angelfish to be part of the aquascape. The clear background also gives it better aesthetics for a planted tank over a reef ready system that will often come with a black background.
It's not best to picture this tank if you are looking for a saltwater setup and the price can be up there. However, if you are looking for a large aquascape tank, this is the one to buy.
Pros and Cons
Pros
Get quality
Clear background
Cons
Expensive
Best for freshwater
4. Planet
If you go to a local fish store, you may see these type of aquariums. These are manufactured by Planet Aquariums and they often work with local fish stores to provide high quality reef ready tanks. Recently, they have been selling online due to the pandemic. They are made in the USA and offer multiple color options on their cabinets.
This is a rimless tank with a slim overflow design that has a bean animal drain. The sump is one of the best offered in a reef ready package. The Tideline sump is a high end arcylic aquarium sump with a lot of cool factor designed in it. They are designed for 7″ filter socks and can adjust for water height and is a 3 stage sump.
The overall package that you get by going with a Planet Aquarium is a really great value. However, it's still out of the range of many reefers given it's a high end offering. It's really nice you can order them online now though. It really gets the sales pressure off when you don't have to walk into a local fish store to purchase one.
Pros and Cons
Pros
Lots of cabinet options
Slim overflow design
Made in the USA
Cons
Expensive
Slow shipping time
5. Top Fin
If you are shopping for an entry level 125 gallon tank, this offering by Top Fin might be what you are looking for. This is one of the cheapest tank setups you can purchase at this size. It is a 6 foot long tank that offers plenty of space for larger fish.
The cabinet, when it is setup with the correct filter, is a good value with this package. I don't like how there is a shelf in the middle because it limits space for larger canister filters or a sump. You usually want your storage inside the cabinet not outside. While it's a nice aesthetic touch, it's not a practical one for a fish tank.
The price can't be beat and you can pick it up locally. The cabinet is not the best though. It is made of particle board, which is not a good long-term decision if you run a sump or have a saltwater tank. I'm not a fan of rimmed tanks for something this large as well. For the price and how easy it is to pick up locally, it's a setup to consider if you are on a budget at this size.
Pros and Cons
Pros
Great price
6 foot long tank
Easy to find locally
Cons
Rimmed Tank
Low cabinet quality
Limited space in cabinet
Buying Guide
What Do You Want?
Figuring out what type of fish you want in your 125 gallon tank will narrow down how much you will spend and what type of equipment you will need to run and maintain it. Let go through several options. Do you have a particular fish or setup that fancies you? A goldfish vs. a saltwater tang have totally different needs and requirements. The same with freshwater vs. a saltwater tank or planted vs non-planted tanks. Go to places like forums, visit an aquarium club, or check out Pinterest and for inspiration on what you are looking for an go from there. I'll outline a few things below to help out as well.
Budget Concerns
Budget is always a factor when it comes to keeping an aquarium. The budget differences in this size, however, are greater than 2 and 4 foot long tanks. Going from a fish only to a aquascape or reef tank adds a lot more investment to your setup and maintenance costs. Expect to spend about $45 per gallon for a reef tank and about $10 – $30 per gallon for a freshwater tank. You can go less if you buy a used tank or make your own stand (or even have one made for you by a carpenter or friend). Fish only systems will cost the least while planted tanks and reef tanks will cost the most.
Equipment Investment
When you get to aquariums over 100 gallons, you usually start looking at higher end filtration systems to run your tank regardless if your goal is fish only, a planted tank, or reef tank. This has to do with the amount of bioload these tanks will be handling.
For a freshwater tank, you will want to consider a canister filter. These filters will have a large amount of media capacity and will keep your tank more stable than other systems. You also won't be placing large hang on back filters on the aquarium and adding ugly pieces of equipment, which become more noticeable at this size.
For a saltwater tank, you will want to consider an aquarium sump. The good thing with these aquariums is even if you get a standard rimmed tank, they are easy to drill. If you decide to drill the tank, you can purchase an overflow. You can also install a hang-on overflow, though a drilled overflow are generally more reliable.
Aquarium lighting will also become a factor. As a 6 foot format, you will likely need 3 light fixtures if you get a pendant style system or find a lighting system that has a 72″ option – which is usually hard to find. If you are looking for a 72″ option, Current USA offers a great option for both freshwater and saltwater tanks.
Best Value
Maintenance
A 125 gallon aquarium is going to be one of the more maintenance intensive aquariums you can purchase. The water changes are larger, the amount of glass you need to clean is more, and if you do a planted tank you will be pruning more. For saltwater tanks, you get into other investments like dosing pumps, which may be required to maintain LPS and SPS corals if that is the route you want to go.
Maintenance costs will also go up with a 125 gallon tank. If you run a saltwater tank, you will be using more salt and more RODI water to run it. A freshwater tank will be much cheaper in the long run and will generally take less time to maintenance. Keep this in mind when figuring out how much maintenance you can commit to.
Different Types
Rimless vs Rimmed
Rimless vs rimmed tanks becomes a big consideration at this size. A 125 gallon tank is a sizable footprint. Not only do rimmed tanks have a plastic rim that can distract from the aesthetics of the aquarium, but the glass matters more at this size given the thickness.
Traditional rimmed tanks use a standard glass, which has a greenish hue to it. A rimless tank will usually be made of low iron glass, which will be more transparent and look cleaner as a display tank. Rimless tanks as a result, will be more expensive than traditionally braced tanks.
It is up to you to decide if you want to want to spend the extra for the clarity and look. At this size, I feel it's worth the extra price. The hue is noticeable when you get to 4 and 6 foot long tanks.
Glass vs Acrylic
Another consideration will be glass vs acrylic. There are pros and cons to both:
Glass is very difficult to scratch
Acrylic is much lighter
An acrylic tank will have the best clarity of any tank type
Glass are offered in rimless formats. Acrylic tanks have bracing
Glass can crack, acrylic is difficult to break
Acrylic is easier to drill than glass
You will notice on this list that I did not put an acrylic tank. The reason why is the ones available online are pretty standard tanks. Usually when it comes to acrylic, you will need to special order one from a local fish store or have one custom made to get one that is reef ready or of high quality. If you want acrylic, seeing a dealer would be my recommendation.
4 foot or 6 foot format
A 125 gallon can be purchased in a 4 foot or 6 foot long format. The 4 foot format is typically going to be 120 gallons, but it is close enough in my mind to include this in the discussion. There are advantages to both sides that I will list below:
The 4 foot format will have 24 x 24 height and width, the ideal dimensions for aquascaping
A 4 foot tank will generally be cheaper to setup due to needing to purchase less lighting fixtures and substrate
There are more options to purchase reef ready and ready to run aquariums in a 4 foot format over a 6 foot long tank
The 6 foot format is longer, which gives you more options for fish and spreads out space for more territorial fish
You can place a larger sump in a 6 foot long tank as a 48 inch sump works great
You will have more room to store storage in a 6 foot long tank
If you are purchasing a 125 gallon tank primarily for fish, I would recommend that you purchase the 6 foot format. If your goals are a reef tank or a great looking freshwater aquascape, consider the 120 gallon 4 foot format.
Best Options
Let's discuss what are the best setups for a 125 gallon aquarium. It's a size that isn't for everyone, but for those who are looking at this size, we can discuss what types of aquarium setups suit this size best.
Aquascape
An Aquascape Aquarium at 125 gallon is an incredible display tank. It is typically not seen at the 6 foot format as many aquascape will cap out around 4 feet in length. However, for those looking at this length, you can build a beautiful scape and your fish options really open up. Angelfish and Discus Fish are ideal for a tank of this size.
African Cichlid Tanks
African Cichlids are territorial and need space. The length of a 125 gallon lends well to curbing aggression. African Cichlid tanks do not need to be high, so the shorter height works well for this setup.
Predator Tanks
A freshwater predator with fish like Oscars can be housed in a 125 gallon tank. You don't need a fancy setup with predators so going with a standard rimmed 125 works really well. Keep in mind the total size of the fish you get. You will not be able to keep many as they get large and are also territorial. These are also really good tanks if you have a very aggressive fish like a wolf cichlid that is best off housed alone and you can't afford to provide it enough space to curb it's aggression. Usually lack of space and territory enhances an already aggressive fish.
Reef Tank
A 125 gallon tank is an entry level aquarium at the 6 foot size for a reef tank. It really opens up the fish possibilities when you jump into a 6 foot long tank. Tangs and many angelfish become a possibility. You can be more liberal with more territorial fish given the size and the size of fish you can purchase. While not as deep and wide as a 180 gallon tank, you still have plenty of room to scape your tank and have plenty of corals at multiple levels. It's usually better to go with a bit more height if you are planning more SPS Corals. The height for a 125 lends better to softy, LPS, and mixed reef tanks.
FAQs
How Big Is This Type of Tank?
A 125 gallon tank will usually have a 6 foot long length or a 4 foot format. When filled up, they can easily weigh over 1400 lbs. They should be placed in an area that can support its weight, preferably on the first floor or a basement. You should also have an outlet dedicated to it and a good breaker box with 15 or 20 amp circuit breaker. A 20 amp is preferable if you are going to run a high end reef tank.
What Are The Dimensions?
A standard 125 gallon aquarium will have the dimensions of 72″ x 18″ x 21″ (LWH). If you purchase a 125 gallon in a 4 foot format the dimensions will be 48″ x 24″ x 24″. If purchased in a cube format the dimensions will be 36″ x 24″ x 36″. This cube format is 134 gallons.
How Many Fish Can I Put In A Tank This Size?
The number of fish you can put in a 125 gallon will depend on your setup and what type of fish you want to keep. For freshwater tanks, I would recommend checking out aqadvisor and running through their calculator. I don't feel their saltwater tool is that great though. For saltwater it does depend on the fish, but generally 1 inch for every 5 gallons is the rule of thumb for saltwater. This is about 25 inches of fish which will get you about 5-6 fish that average 5 inches in length.
You can go higher with saltwater, but it you usually run into aggression issues as saltwater fish as a whole are more territorial. Most saltwater fish keeper mix in corals to make up for the lack of fish population.
What Size Sump Is Necessary For This Size Tank?
You have plenty of options with a 125 fish tank regarding a sump. Most aquarium sumps you can buy will be at 36 inches and should fit in your cabinet. 48 inch sumps are hard to come across, however, if you make a DIY sump a 55 gallon aquarium is a perfect sump in a 125 gallon tank. It is 4 feet long and holds plenty of water. It's my usual go to when it comes to this size.
What Size Heater Is Necessary?
Based on the info I provided in my best aquarium heater article, 375 watts is what you will need. It is best to run two heaters for this size and to pair it will a quality heater controller or aquarium controller to prevent failure.
Closing Thoughts
You've done your homework and you know what you want, but the sheer size of a 125 gallon aquarium can be intimidating. I hope I helped steer you in the right direction on planning for this investment by providing some helpful tips. Leave a comment below to share how I have been able to assist with your fish tank setup as well as any questions or concerns that arise during your research process! Thanks for reading!
About the Author
Latest Posts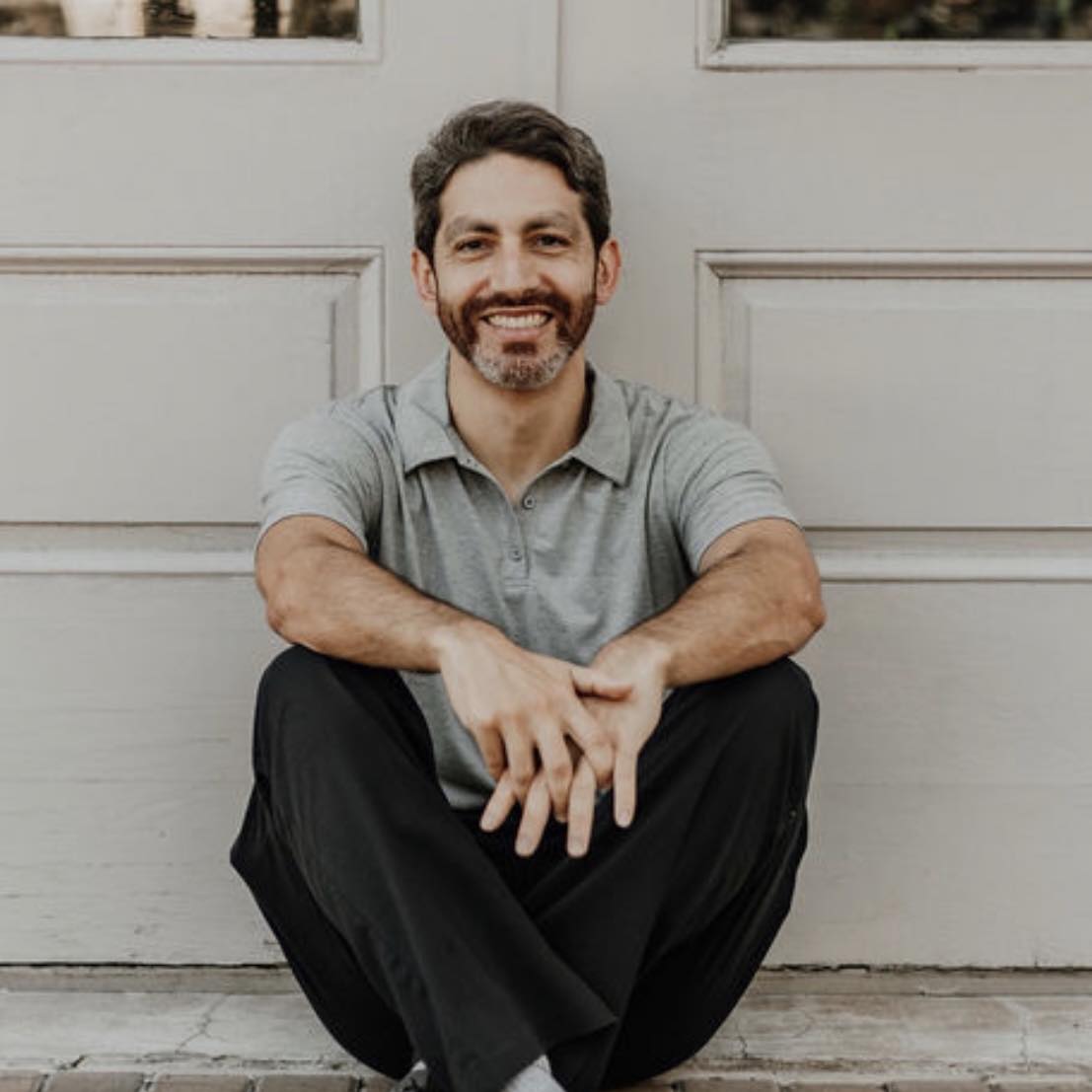 I'm thrilled that you found Aquarium Store Depot! Here you'll find information on fish, aquariums, and all things aquatics related. I'm a hobbyist (being doing this since I was 11) and here to help other hobbyists thrive with their aquariums!