Thank you for visiting! By the way… any links on this page that lead to products on Amazon and other stores/partners are affiliate links. Aquarium Store Depot earns a commission if you make a purchase.
When it comes to choosing the best flake fish food, there are a lot of options on the market. With so many varieties available, it can be tough to decide which one is best for your fish. In this article, we will take a look at seven of the best flake fish foods on the market and compare them based on their ingredients, brand name, and availability. We hope that this information will help you make an informed decision about what to feed your fish. Let's dive in by looking at the criteria we are using to determine the best ones.
Our Criteria
There are hundreds of fish food available and dozens of fish food brands. Not all are created equal. There are great fish flakes – and also really bad ones. Filtering through all the types of foods available can be a major tasks, and I'm here to make it easier for you. Here is what I looked at when creating this list.
Probiotics
Probiotics is new in the fish-keeping hobby, but has been known in other pet since the 1970s. It's also been recommended by veterinarians for other animals such as cats and dogs. Fish needs probiotics just like these other animals. Gut health prevents diseases in fish. As such, these foods with probiotics are great a extra look.
Whole Foods
Fish food that uses whole ingredients like krill, shrimp, and plankton are what we want to see in our foods. We want to avoid artificial color enhancers and fillers in our fish food.
Brand Name
You should purchase from a trusted fish food brand that has done the research and advanced hobbyists' trust. Brands like Ocean Nutrition and Xtreme are well-known in the community. Other brands like Cobalt have pioneered probiotics and pushed product innovation in our industry.
Availability
You want to be able to find these foods locally and online when you need to buy them. I've avoided smaller sellers for this reason. While their fish food may be of great quality, they may not be available from internet retailers and local fish stores. I prefer to recommend fish that are readily available for easier ordering.
The Fish Flake Food Candidates
Below are the flake foods that made the cut. I'll go into detail below
In a hurry? I recommend Cobalt Flake Food for freshwater and Ocean Nutrition Flakes for saltwater fish!
Picture
Name
Features
Link

Tropical Fish Choice!

Cobalt Aquatics Tropical Flake

Probiotics
Color enhancing

Buy On AmazonBuy On Chewy

Saltwater Fish Choice!

Formula One Flake Food

Marine formula
For all saltwater fish

Click For Best PriceBuy On Amazon
Fluval Bug Bites Flakes

High protein
Made of insects

Buy On Amazon
Xtreme Aquatic Community Crave Fish Food

Omnivore mix
Good for all fish

Buy On AmazonBuy On EBay
Cobalt Aquatics Spirulina Flakes

Spirulina Based
Good for plant and algae eaters

Buy On AmazonBuy On Chewy
Formula Two Flake Food

Algae and spirulina based
For saltwater Fish

Click For Best PriceBuy On Amazon

Avoid!

Wardley Tropical Fish Food Flakes
Buy On Amazon
The 7 Best (2023 Reviews)
Now that we know what foods made, lets see why they stand out. Let's start with the first pick!
1. Cobalt Aquatics Tropical Flake Food
Best Tropical Fish Flake Food
If you are looking for a flake fish food that can be considered a staple in their diet, the Cobalt brand is the way to go. Cobalt was the first in the industry to include probiotic bacteria in their flake formulas. You get some great benefits from a probiotic product including:
Better digestion
Better coloration
Cleaner aquariums
This formula incorporates Bacillus subtilis and Bacillus liceniformis. Subtilis has been proven to increase fish food digestibility and prevent diseases in both shrimp and fish1. Liceniformis has been studied and shown to improve the health of Tilapia fish2.
This is the highest quality flake you can purchase today. It will not cloud your water like lower quality foods and promotes your fish's health. This has my full recommendation if you own freshwater fish and you want to use flake foods.
Pros and Cons
Pros
Probiotics
Works for all tropical fish
Made in the USA
2. Ocean Nutrition Formula One Flakes
Best Flake Food For Saltwater Fish
I will be very honest to my readers here. I'm not a fan of flake food when it comes to saltwater fish. There are so many better options these days with balanced frozen foods from LRS that really should be your go to.
However, I understand that people who keep marine fish want easy and convenient when they are in a rush. For cases like this, my recommendation is the Ocean Nutrition brand of fish food. This fish food is made in the USA and contains a solid nutrient profile that supports all saltwater fish.
You will see some high quality ingredients in the formula such as salmon, mussels, kelp, and brine shrimp. This is the flake variation of Ocean Nutrition's great frozen food. I do recommend that you get their frozen food too as it is better for your fish overall.
What puts Ocean Nutrition ahead of Cobalt in the Saltwater hobby is their availability and their brand name. You can get Ocean Nutrition products even at chain pet stores and they have been around the hobby for many years. If you have to have a flake food for your saltwater fish, this is the fish food to buy!
Pros and Cons
Pros
Probiotics
Works for all tropical fish
Made in the USA
3. Fluval Bug Bites Flakes
I love the Fluval Bug Bites food line. They built their formula off solider fly larvae, which freshwater fish tend to go crazy for. Not only that, but because this tropical fish food is more to most fish's natural diet, it's healthier for them overall. This variant is Fluval's flake version, and is a color enhancing formula. It has the same formula just processed down to a flake. Learn more about their formula in the video by Fluval.
This fish food is high in protein, has a great amino acid profile, and easily digestible – which means it shouldn't cause bloat!. It's based on your fish's natural prey (most freshwater fish eat insects).
While this make it super convenient for the end hobbyist, I do feel their pellet product is the better buy. If you want to diversify your food selection, definitely buy it. I would just prefer to go with their pellet version if I could only buy one.
Pros and Cons
Pros
Insect based
Works for all tropical fish
Made in the USA
Cons
Expensive
Pellet product is superior
4. Extreme Aquatic Community Crave
Extreme aquatics has really built a name for themselves as an independent company. They are not like your Hagen or Tetra, which are massive fish brands. They built their reputation with YouTube influencers who are passionate fish keepers. They have the likes of Aquarium Co-Op, KG Tropicals, and Bay Area Aquatics who have all endorsed their products. They have even been featured at my favorite aquarium trade show, Aquashella.
All these endorsements tell us that Xtreme is made for serious hobbyists. This formula is their community crave product. This formula is built for community fish tanks where you will have a blend of various freshwater fish. Their formula consists of 60% Spirulina and 40% Krill. This makes it perfect for all fish.
This food has an amazing feeding response for a flake food and you can see the quality in the flake itself from it's texture. The only reason this does go ahead of Cobalt is because I'm partial to the probiotics (it's also more expensive because it comes in bigger sizes). Several hobbyist would disagree with me, but that's why I have a list here – so you can make the decision for what is best for your fish. You can't go wrong with Xtreme foods!
Pros and Cons
Pros
60/40 mix
Works for all tropical fish
Cons
Expensive
Hard to find locally
5. Cobalt Aquatics Spirulina
For fish that need their greens, spirulina is what you want to buy. Having a product with spirulina and probiotics take it to another level. That is exactly what this fish food is by Cobalt Aquatics.
This food is perfect for algae eating fish like molly fish, African cichlids, and even saltwater fish like tangs and rabbitfish. This food is easy to feed, easily digestible, and won't cloud up your water.
It is the the best flake food for algae and plant eating fish. There is no second. You will not be disappointed.
Pros and Cons
Pros
Probiotics
Great for fish that need greens
6. Formula Two Flakes
When it comes to algae eating saltwater fish, nori is a great choice, but not always the most convenient. If you want a convenient food for them, Ocean Nutrition's Formula Two flakes are a great choice.
This food mixes marine algae and spirulina. It also includes garlic, which is a appetite enhancer for an added fedding response. These flakes are easy to digest and easy to feed.
While nori and Ocean Nutrition's frozen food version of formula two are a better choice, this is great to use when you don't have time to prepare food.
Pros and Cons
Pros
Great for marine fish that need greens
Three types of greens
Readily available
7. Wardley Tropical
Avoid!
Warley is the type of freshwater fish food you will find in grocery stores and mega retailers like Walmart. While you can find this easily and even it purchase it late at night since these store are open 24-7.
However, I would caution aquarist in purchasing foods like this. These lower quality foods usually contain fillers and they are known to cloud up your water.
With so many other superior choices available both locally and online, it's not my first choice. Purchase the others mentioned here and your freshwater fish will thank you for it.
Pros and Cons
Pros
Easy to find
Made for all tropical fish
Cons
Cheap
Not the best quality
Clouds water
Strong smelling
Knowing The Hierarchy
While this is a flake food blog post, it would be wrong of me not to say that there are better foods out there. Let's look at the full list of foods available. In summary from lower quality to best it goes flake foo -> pellet food -> freeze-dried food > frozen > cultivated live foods.
Pellets
Pellet food is a step up from flake food as it is less processed. This is usually where more advanced aquarists start with staple food. You tend to get higher quality brands and foods when it comes to pellets. The downsides with pellet food is they expand with water and can cause bloat. Look for the best pellet food that you can buy to avoid bloating and digestion issues.
Freeze Dried
Freeze Dried Food is more of a whole food, which is great for digestion. Then can be soaked in vitamins and can provide better overall nutritional content than pellet food when you combine vitamins.
Freeze dried food is more expensive than pellet food and require vitamins since they are usually only include single ingredients – like freeze dried krill.
Frozen
Frozen foods offer a great combination of variety in their formulas and whole foods being frozen. They are very filling foods and will make your fish look fat in a hurry. The best foods you can purchase in the hobby are going to be frozen and are going available only in specialty retailers or only online.
Frozen food is the most expense of all the types food and also the most nutrient dense. It's easy to overfeed with this food. It's also harder to feed small fish with frozen food because of their small mouths.
Cultivated Live
While you can purchase live foods at a local fish store, I usually do not recommend this because there is a good chance you will introduce diseases to your aquarium. I prefer if you are going to feed live foods that you consider cultivating them. Blackworms, rotifers, and brine shrimp are the best foods to cultivate. Blackworms can be cultivated without any special foods. Brine shrimp and rotifers can be enhanced by supplementing Spirulina.
Cultivated live foods provide much needed live gut bacteria to your fish and are considered the best for your fish's long term health. However, it's not realistic for most hobbyist because of the time and dedication required. Many hobbyist will raise and keep very healthy fish sticking to frozen foods and a mix or other foods.
Knowing What Type Of Fish You Have
Understanding the type of fish you have is also very important when choosing the food to feed your fish. Let's breakdown the 3 types. Flake food is going to be best for surface and midwater fish.
Surface
Fish like betta fish and gouramis like to swim and hunt at the surface. They will be the first fish to go after flake fish foods since this is where they hunt for food. Most community fish will fall into the surface or midwater category.
Midwater
Midwater fish like Angelfish, most tetras, and barbs tend to hand in the middle of the water. They will go after food once it starts to sink. These aquarium fish do best with pellet foods.
Bottom Feeders
Bottom feeders will generally not show an interest in food until it hits midwater or the bottom of the tank. These types of aquarium fish are best suited for wafer types of food and food that falls to the bottom of the tank.
FAQs
Which Flakes Brand Is Best?
The best flake food will have raw quality ingredients and lack fillers. Some flake food will have probiotics or be make of insects or sea creatures like krill. For freshwater fish, I recommend Cobalt's probiotic flake food. For saltwater fish, I recommend Ocean Nutrition. Both brands do a lot of research for their products and offer high quality food at a reasonable price.
Is This Type of Food Good For Fish?
A quality flake food can be used as a staple for their diet. However, it's not the best food out there. You can opt for pellet, freeze dried, frozen, and even cultivate your own live food. All these other foods are potentially higher quality than most processed flake fish foods out there.
Is It Better To Feed Flakes Or Pellets?
For the most part, pellet food will be superior in quality to flake food. However, flake food can be easier to eat for smaller fish. Do your research to determine what works best. There is high quality flake food available as shown in this post.
How Long Is Flakes Food Good For?
Flake food has a long shelf life. It has the longest shelf life of all fish food. Depending on the manufacturer, it can be as short as 18 months to as long as 3 years. They will degrade in nutritional value over time. In general, I suggest replacing your fish every 6 months regardless of manufacturer's claim to maintain the nutritional value of your food.
Should I crush the flakes?
You can crush fish flakes for smaller fish. Most aquarists will just crush the fish flakes with their fingers. You can also crush flake food for frying. Keep in mind that crushed flake food can make the food not attractive for larger fish
Closing Thoughts
It is important to feed your fish a variety of foods in order to provide them with the best possible diet. While high-quality flake food can be a good staple, it should not be the only thing you give your fish. There are many different types of foods available on the market, so make sure to do your research and buy a variety of brands and types to keep your fish healthy and happy. Leave a comment below and let us know which brand of flake food you like best!
About the Author
Latest Posts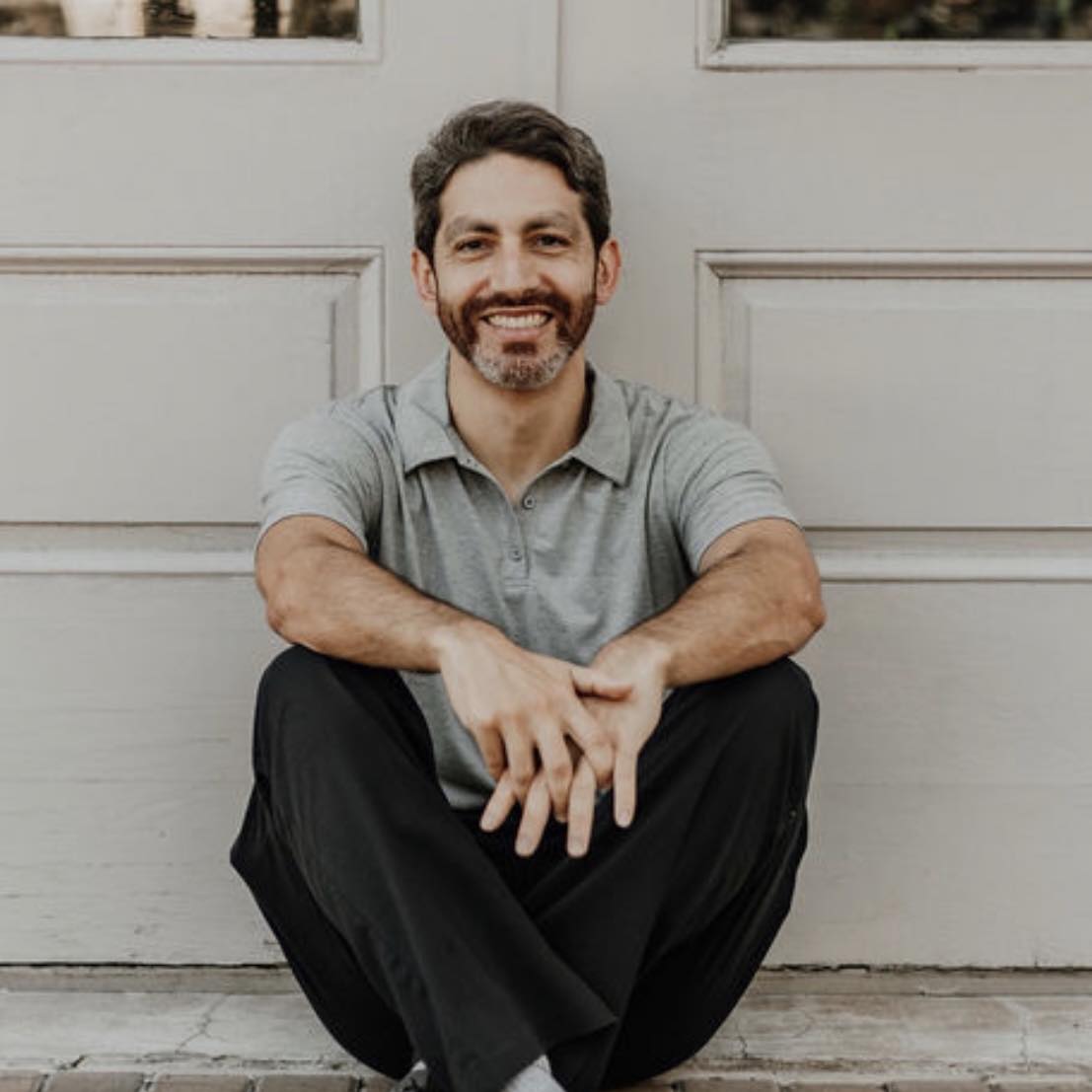 I'm thrilled that you found Aquarium Store Depot! Here you'll find information on fish, aquariums, and all things aquatics related. I'm a hobbyist (being doing this since I was 11) and here to help other hobbyists thrive with their aquariums!