Thank you for visiting! By the way… any links on this page that lead to products on Amazon and other stores/partners are affiliate links. Aquarium Store Depot earns a commission if you make a purchase.
Are you struggling with finding a quality Koi Food product?
In this blog, we share the best koi food, from ones with probiotics to others you will commonly find in pet stores.
With over 25 years of experience in the aquatics hobby, I've assisted countless clients, hobbyists, and readers like you in overcoming their fish diet woes. I've personally tested these products in real world scenarios to determine the best koi foods on the market.
The Top Picks
Editor's Choice
Best Value
Koi and Goldfish
Premium quality
Budget Option
For those of you in a hurry, here are the top three I recommended. All are high quality and one if readily available in most fish and pond stores you will visit and easy to find online.
The Candidates – A Quick Comparison
Here's a table of our 7 candiates
I've encapsulated these food brands based on the quality ingredients for the passionate fellow Koi keepers who'd like to raise quality Koi fish.
The Top 7 Best Koi Food For Your Prized Pets – (2023 Update)
1. Blue Ridge Probiotic Plus
Editor's Choice!
Nutritional Analysis
Season: All seasons
Pellet size: Floating large pellets
Crude protein: 36%
Crude fat: 6%
Crude fiber: 5%
Total microorganisms: 280,000 CFU/g
Color enhancer: Yes
Overview:
As I mentioned earlier, Koi are prodigious eaters and not too finicky, and the fact that they are omnivorous gives them the leverage to eat anything they find in your Koi pond.
Therefore, it's imperative to treat them with food that boosts their immune system and increases resistance against diseases and infections.
Blue Ridge Probiotic Plus Premium Koi food is formulated with key elements to improve Koi immunity and boost growth rate. Upon inspecting the product closely, I've realized that Blue Ridge Probiotic Plus Koi food is the enhanced version of the same old Koi formula that bred thousands of healthy Koi with an addition of three vital ingredients — Primalac, Vitamin C, and montmorillonite clay, which I call the healthy trio to fight bacterial infections.
Let me dissect the ingredients and their importance to Koi fish so you can understand it better.
Primalac
The primalac probiotic in Blue Ridge is the one that makes all the difference. Primalac introduces friendly bacteria to Koi fish through food. It helps your Koi fight diseases, infections, and promote the health of the digestive tract.
Koi are easily prone to ulcer disease and the Probiotic supplement in Koi food can be a sigh of relief for Koi enthusiasts as it prevents the possibility of your Koi fish falling a victim to ulcer disease.
Therefore, the kick of Primalac Probiotic in Koi food is essential to prevent harmful bacterial infections and other deadly diseases in Koi.
Vitamin C
Koi fish needs Vitamin C intake as much as humans do.
Vitamin C is a powerful antioxidant that controls stress levels in Koi fish and keeps them happy, healthy, and thriving. Koi fed with Vitamin C exhibited improved growth, immunity, and physiology. A balanced diet with a healthy proportion of Vitamin C protects against Aeromonas hydrophila infection, manifesting open wounds on the Koi surface.
Montmorillonite Clay
Calcium montmorillonite clay is enriched with minerals such as Calcium, Magnesium, Potassium, Sodium, and Iron. All of these minerals are crucial for Koi's growth, health, and color enhancement.
However, montmorillonite clay is also known to promote a good digestive system in Koi fish.
The other benefits of calcium montmorillonite clay to Koi fish include:
Improved Koi skin luster.
Increase the growth rate by binding toxins.
Aid in digestion.
Enhance the color by producing deeper reds and crystal whites.
Absorbs metal radicals and toxins.
Benefits of Feeding Blue Ridge Probiotic Plus
Probiotic Plus feed is a premium Koi food that can be fed during all seasons. However, I'd recommend feeding it during stressful times of the year. In early spring or late fall, when the water gets cooler, the bacteria become active, and Koi is prone to harmful diseases and infections.
Also, in warm water, Koi activity increases, which requires more Oxygen levels than usual. Therefore, it's better to keep their immune system boosted with Blue Ridge Probiotic Plus Koi Food throughout the year.
2. Blue Ridge
Best Value
Nutritional Analysis:
Season: All Season.
Pellet size: Floating small pellets
Crude protein: 36%
Crude fat content: 6%
Crude fiber: 5%
Phosphorus: 0.75%
Ash content: 8.50%
Color enhancers: NO
Overview:
If you have a variety of Koi fish in your Koi pond, Blue Ridge Koi Food is the only premium quality food without a premium price tag.
Ideally, this product is for small-sized Koi and pond goldfish measuring 5 inches or smaller, as it is supplemented with all the essential minerals and vitamins required for the healthy growth of Koi.
However, you can still feed it to your adult Koi because it contains a unique blend of vitamins and minerals that encourage resistance against stress and infections.
Another advantage of giving Blue Ridge Koi pellets to your exotic Koi is that they float. For most Koi parents, floating pellets work the best as they settle on the water surface and provide an enthralling experience.
Furthermore, these floating pellets soften when comes in contact with water to promote fast digestion. Since the food is prepared with 100% natural ingredients, if it disintegrates, the water doesn't get polluted or infected. Also, floating pellets allow you to examine your Koi fish for any possible allergies and ulcers.
Therefore, I highly recommend Blue Ridge Koi and Goldfish food as it's the best value premium quality food available in the market.
3. Hikari USA Gold
Budget Option
Nutritional Analysis
Seasons: All seasons Koi food, preferably cooler climates
Pellet size: Medium food pellets
Crude Protein: 40%
Crude fat content: 4%
Crude fiber: 4%
Vitamins and minerals: Vitamin A, D3, E, C, and Phosphorus
Color enhancer: Carotene
Overview:
We all love beautiful, vivid creatures flexing their graceful, shiny bodies underwater. However, with time, when Koi lacks a balanced diet, their color may fade. To improve the luster of their skin and color brilliance, Hikari USA Gold is a budget-friendly yet an excellent option.
The Hikari USA Gold is a powerful blend of minerals, vitamins, and proteins to boost Koi's immune system and overall growth. The best part about this food is it incorporates soybean meal. Koi, despite being omnivorous, cannot digest the animal protein easily. Therefore, soybean meal is a plus-plus in terms of healthy digestion.
It is enriched with Carotene, which is an exceptional natural color enhancer that brings the best and the brightest out of your Koi fish. And I totally approve of it. Many koi keepers claim that Hikari USA gold is truly a gold food that improved the washed-out colors of their Koi and brought a shiny luster to their skin.
The stabilized vitamin C infused in the Hikari Gold Koi food supports a healthy immune system and promotes long, happy life for your loving pets. The other plus point of Hikari USA gold is that it's a floating food that allows easy monitoring of the amount eaten and discourages overfeeding, ultimately leading to a healthy environment.
Although this food is well-suited for all seasons, it gives the best results in warmer parts of the day. Nevertheless, your Koi would outshine and grow gracefully, even in the freezing temperatures. It is highly recommended to remove the remnants of Koi feed to prevent water contamination and overfeeding.
Bonus Point:
If your Koi is sensitive and behaves erratically to any of the environmental triggers, this food would do wonders as it is almond free, and doesn't stimulate the allergens.
4. Blue Ridge Platinum Pro
Premium Pick
Nutritional Analysis:
Season: All season Koi food
Pellet Size: Large food pellets
Crude protein: 41%
Crude fat content: 6.5%
Crude fiber: 5%
Minerals: phosphorous, ash content, calcium, sodium
Color enhancer: Spirulina and Canthaxanthin
Overview:
This premium Koi food guarantees freshness and incorporates the highest quality ingredients to ensure fish health, vibrant colors, and optimal growth, hence the price.
Blue Ridge Platinum Pro premium Koi food is a powerful meal based formula that provides an adequate base diet for your pet with enhanced proteins to help your finned friends grow faster and thrive in the most stressful seasons. It is a powerhouse of quality protein, amino acids, and carbohydrates, which are essential in keeping your Koi fish fit as a fiddle.
The top-notch color enhancers Spirulina and Canthaxanthin used in the formulation of this product are proven to improve and enhance the enchanting hues of your adorable pets. Also, it contains Primilac, a probiotic designed to protect koi from deadly diseases and infections.
All in all, Blue Ridge Platinum Pro is an all-in-one Koi food that provides everything your Koi fish needs to live longer, happier, and healthier.
Since they are floating premium Koi pellets that hover over the water surface, you get a chance to witness the exquisite moves of your Koi fish while feeding. Given the high price of the fish, this is recommended for premium breed koi fish.
5. Kaytee Premium
Also Great
Nutritional analysis:
Season: All season Koi food
Pellet size: Medium/ Large
Crude protein: 35%
Crude fat content: 5%
Crude fiber: 4%
Minerals: Ash content and phosphorus
Color enhancer: Wheat germ and Alfalfa meal.
Overview:
Koi need protein to grow new tissues, muscles and provide energy. Kaytee Koi food ensures they get the right amount of protein through animal and vegetable sources. It makes up about 35% protein with the active ingredient being the fish meal.
The best part about Kaytee's Koi fish food is that it's suitable for all small pond fish ranging from any size and age. The food pellets are free-floating and easy to digest without leaving much waste behind. The secondary nutrients used in Kaytee's Koi fish food are fish oil, wheat germ meal, and alfalfa meal, which are proven color enhancing factors that improve immunity, eye, heart, and cognitive functions as well.
If you're looking for a well-balanced, all-purpose, and season economical Koi fish food that would help in color enhancement and improve healthy growth for your delightful pets, I highly recommend Kaytee's as it's one of the most reasonable and best koi fish food out there.
6. Mazuri Nuggets
Nutritional analysis:
Season: All season Koi food
Pellet size: Small round food pellets
Crude protein: 33%
Crude fat content: 2.5%
Crude fiber: 6%
Minerals: Ash and phosphorus
Color enhancer: Spirulina algae
Overview:
Koi fish raised in artificial ponds might lack some basic nutrients and minerals. To fulfill those bodily needs of Koi, Mazuri introduced a high quality Koi food that provides complete nutrition.
With essential crude protein, fats, and fibers, Mazuri Koi pond nuggets help tissues and muscles to grow stronger. The animal protein used in the pellets is mainly fish meal that ensures fast and healthy growth. However, the unique additive Spirulina algae is a rich source of pigmentation that Koi fish love to munch on.
Although the food suits almost all fish sizes, it's ideally formulated for fish six inches or larger. The fish and animal protein along with the Spirulina algae make the Koi food extremely delicious that your Koi would love and eat gladly.
If you're tired of trying new fish supplements now and then, I highly recommend using Mazuri's Koi pellet food for complete nutrition.
7. Tetra Pond High Growth
Nutritional analysis:
Season: Late spring and early summer
Pellet size: Dry stick pellets
Crude protein: 43%
Crude fat content: 9.5%
Crude fiber: 2%
Minerals and vitamins: Phosphorus, Vitamin C, VIT. B12 supplement
Color enhancer: Beta-Carotene, Annatto Extract, Canthaxanthin
Overview:
Tetra pond High Koi Growth food is highly valued by Koi experts for all the right reasons.
Every novice Koi keeper I meet is worried about two things — Koi growth and color enhancement. Even though I agree, breeding a bunch of Koi fish and not getting your desired results can be overwhelming, patience and the right strategy is the key to raising healthy and beautiful Koi fish.
To cater to these problems, Tetra Pond Koi Growth food introduced an excellent and highly prized product for all the Koi parents.
Tetra Pond High Protein Koi Growth food is not your average Koi food. It's formulated with a high-protein diet to boost your young Koi's growth instantly. It also contains amino acids to help young Koi grow into beautiful, healthy, and mature ones. The essential minerals and vitamins used in it are imperative for healthy, lustrous skin, growth, and color enhancement of your Koi. Besides, it's enriched with stabilized Vitamin C to help fight diseases and Koi ulcers.
It's an ideal Koi food for late spring and early summers that contains Beta-Carotene, Annatto Extract, Canthaxanthin as the active color enhancing combo that yields beautiful rich Koi color. The pellets are soft sticks that float on the water surface and easy to digest.
Despite being the Koi expert's choice premium fish food, I'd still NOT recommend this product for the following reasons:
It's high in protein: I claim to be an expert in Koi keeping, and so I know the amount of food I need to feed it. However, any novice Koi keeper would not figure out the proper feed supply for their Koi and might end up overfeeding or overcrowding their pond with food. In this scenario, the Koi would leave the food as is. The food with high protein content ends up in water through ammonification of uneaten feed and excretion, which ultimately spoils the living environment for your Koi fish.
Stick pellets: The young Koi might not chew the sticks properly, leaving behind the remnants of it in your pond that would make the water foggy and contaminated.
The game of genetics: We should realize that the growth of Koi depends on several factors such as genetics, oxygen levels, heat, and water quality. Some Koi keepers are too obsessed with the rapid growth of their Koi and end up overwhelming the fish with high protein food. Sure, these products promise favorable results, but one should not forget about the game of genetics. As a pro, I believe in steady growth through excellent water quality, oxygen levels, and balanced nutrition rather than force-feeding your Koi. If your Koi is not lucky with the growth, it will never be a Jumbo Koi regardless of what food you feed it. Feeding rapid growth food yields other health problems, such as fatty deposits around the heart and kidney.
That being said, this product contains high protein content, and it is optimal for the Koi who has stopped growing suddenly or started acting sluggish or showing washed-out colors.
Why I only selected 7 Products?
If you've stumbled upon my website after surfing the internet for hours about the best Koi food, you must be wondering "Why I only selected 7 Koi fish food", when there's an endless ocean of products available in the market.
Well, before I answer this question, know that I've been into Koi keeping for quite some time, and I understand that it's baffling to choose the best out of hundreds of brands, each claiming to be the best.
Therefore, I kept this list brief, informative and cutting through the jargon.
The reason I chose these 7 Koi fish food is:
I practice what I preach
I'm a passionate Koi keeper, but more than that I'm a responsible blogger who has built this credibility over years. I'll never suggest anything I haven't tried myself to my audience. The products I share and review on my blog are tried, tested, and approved by me. Therefore, be 100% sure if I recommend something here as it's coming from my personal experience.
I don't want to create "information overload"
I understand that too much information can overwhelm and may leave you in fits of fury. When I'm seeking recommendations for any product and the internet bombards me with millions of recommendations, I always end up buying nothing. Therefore, to keep things simple and sweet, I've shared the Top 7 Best Koi fish food for your colorful finned pets that I tried on my Koi first.
One product is a big no-no and SHOULD be avoided
Ever since I've started this blog, I shared information worthy of being shared. The reason I listed tetra pond high protein Koi food product in the list is it's highly regarded by many Koi keepers. However, I found it a bit off, and not just me. Many critics commented that their fish didn't respond well to the Koi fish food.
That may be due to the high protein content resulting in ammonification of extra feed and excretion or because of the stick pellet that most young Koi find difficult to grasp and grind. Whatever the case may be, I don't recommend giving rapid growth food that might cause further serious problems to your Koi.
I never depend wholly on commercial feed
I've thoroughly noticed that my pond fish look much fresher and happier when I treat them with some fresh food alongside Koi fish food.
Many fresh foods are a vital source of vitamins and minerals for your Koi. Therefore, make sure to feed your Koi the most common, accessible, and best Koi fish treats:
Lettuce
Lettuce is an excellent source of vitamins, minerals, and vegetable proteins. It's suggested that you serve lettuce by shredding the leaves and letting them float in the pond. After your Koi has finished munching on lettuce, just remove the remains to prevent water contamination.
Oranges
Oranges are a source of Vitamin C, which is a powerful antioxidant and support immune system health. Just cut the organs into segments and put them in the pond with the rind intact. Your Koi would eat the flesh and leave the rind behind. After they're finished eating, make sure to remove the rind from your pond.
Prawns
One incredible protein source for your Koi fish is prawns. Luckily, the Koi adores prawns, and since prawns are the chief protein source, they should be fed in summers for extra energy and easy digestion.
Insects and Larvae
Your Koi pond would naturally have some insects and larvae. If not, you should consider adding insects to your Koi fish food repertoire since they are palatable and environmentally friendly human protein source.
Product Buying Guide
Koi fish are avid and opportunistic feeders. They will simply eat anything accessible to them. Be it inferior quality Koi kish food or insects and waste. However, as a responsible Koi owner, it's your job to make sure your Koi gets all the required nutrients and minerals through its diet. The market is highly saturated with various Koi food products. Nonetheless, you should always keep a few factors in mind before buying food for Koi or any other pond fish.
Nutritional Analysis
What is the first thing you do when you come across a new product in the market? You check the label for its effectiveness.
The same principle applies when selecting your Koi food. Various Koi food is available in the market for different purposes. High quality Koi food supports Koi vibrance, while others improve and help in rapid Koi growth. Whatever the case may be, your set goals for your Koi fish matter the most in choosing Koi foods.
Furthermore, some Koi fish food brands are high in protein content and so they're not suitable for winter. As the water temperature drops, the Koi's body metabolism slows down, as a result the Koi cannot digest the protein content properly, which ends up accumulating inside the Koi and results in serious illness.
Therefore, if you're not aiming for the giant Koi, I highly recommend using Probiotic Plus from Blue Ridge as it's an all-season Koi food and easily digestible that would last throughout the year.
Number of Fish
The number of Koi fish in your pond influences your choice of Koi food. There is a remarkable interaction between the koi population and the frequency of feeding. If you have a few Koi fish in the pond, the competition is too low and the growth rate is too fast. However, if are too many in the pond, the competition for food would be fierce, resulting in serious stress and eventual death of your fish.
Therefore, a healthy balance in the population of Koi in your pond is imperative to keep them happy and thriving.
Age and Size of Fish
Serious breeders should consider this factor before buying Koi food.
The food formulated for young Koi is intended for rapid growth and provides more protein to support muscles, while for adult Koi, the food used is mostly for producing eggs and sperms.
Special ingredients
The Koi and other pond fish require exclusive ingredients in their diet for a healthy and long life.
The high quality Koi food has some of the best ingredients for Koi vibrance, growth, and a robust immune system to fight against diseases.
If you're aiming to improve the vividness of your Koi, there are some Koi food that involves excellent color enhancing additives such as Spirulina and Wheat germ oil where Spirulina brings out the Beni (red color) in the Koi while the wheat germ brings out the shiroji (white color).
If you are working towards the rapid growth and strong immune system of your Koi, it's recommended to go for the Koi fish food products that are formulated with Vitamin C and high protein content to serve the purpose.
Fish Feeding Tips for Raising Exotics
Koi are beautiful creatures that are absolutely refreshing to the eyes. There's nothing better in this world than to witness the gracious moves of your Koi fish in your backyard pond. However, to keep them healthy and happy, you need to feed Koi a well-balanced diet.
Here are some tried and tested feeding tips for raising your exotic Koi.
Give your Koi the food that's specifically designed for Koi fish.
Adjust the protein content according to seasons. It should be between 33-38% in the cooler months and 35-50% in the summers.
Clean the pond water as soon as your Koi has finished eating.
Always look for food that's high in vitamins and minerals, specifically vitamin A, B, D, and C. The presence of color enhancing ingredients in Koi food such as spirulina and krill indicates that the food is of high quality as they help to boost immunity and enhance color.
Koi have no stomach. Therefore, feed them little, but often.
In winters, Koi can survive without eating. Hence, you should avoid protein based diet in winters.
Types of Foods
There are various factors to consider before buying the best Koi food for your fish. One of them is choosing the right type of food.
Koi food comes in two types:
Floating
Most Koi keepers prefer floating food because it allows you to interact with your Koi and show off their colorful bodies. You can look out for any possible skin diseases and ulcers when they eat at the top surface.
The best advantage of using floating food is you can easily remove the remnants of it, if not consumed.
Sinking
As Koi are bottom feeders, sinking food allows your fish to eat more. It also causes less damage to Koi during the feeding and is considered a healthy option for your Koi's gall bladder.
My Verdict
Since both floating and sinking Koi food uses the same ingredients, it doesn't really matter how you feed them.
Personally, I've tried both methods and I prefer floating pellets more. Because for me, feeding time is truly an adventure, and I want to make the most of it. Besides, floating food allows me to remove the remnants easily and helps me keep a track of my Koi's diet.
However, to improve growth, sinking food does a promising job.
Why Do You Need To Feed A High Quality Product?
Just like we need a balanced, healthy diet to carry out our body mechanisms really well, Koi are no different.
High quality Koi fish products improve your Koi's health, color, and immune system. Also, the food that is of premium quality increases water clarity in your pond and prevents water contamination. Essential nutrients such as stabilized Vitamin C, at least 28% protein content, and fats regulate the body's mechanisms and boost immunity to fight against the diseases. The color enhancing ingredients such as Carotenoid improve Koi's color and give luster.
High quality Koi food is more palatable than the inferior ones and improves Koi's appetite.
The key ingredients in high quality Koi food are fish meal, Wheat Germ Oil and Spirulina. Fish meal is an excellent source of white protein that builds up your Koi's muscles and flesh. Wheat Germ Oil is health-boosting oil that lifts the skin quality of koi. Spirulina is a nutritional supplement that is the powerhouse of protein, vitamins, and minerals to improve the immunity and quality of koi. The powerful ingredients in high-quality food products provide complete and balanced nourishment to your Koi maintain the water quality of your pond.
Frequently Asked Questions
I've compiled a list of frequently asked questions that were important to address. However, you're free to ask more questions about Koi diet in the comments section, and I'll get back with thorough information.
What is the top product for babies?
For young Koi, you need to keep the protein contents high for proper growth and defense against the diseases. The ones I mentioned in the article are well-suited for young Koi. However, my personal favorite food for Koi would be Blue Ridge Probiotic Plus Koi & Goldfish Food.
The reason I would choose Blue Ridge Probiotic Plus over any other food is that it provides complete nutrition that is crucial for young Koi's growth. Also, these pellets float and soften quickly for easy digestion, and won't turn the water cloudy. It also offers essential minerals and trace elements that are usually filtered out from the ponds, which make it an ideal choice for young Koi.
You can also feed the pellets two to four times a day, depending on the water temperature.
How often should they be fed?
As a rule of thumb, feed your Koi as much as they can finish in 5 minutes. After 5 minutes, if you see no leftovers, feed a bit more, and stop.
Please know that Koi have no stomach. So, they cannot store the food you feed them.
However, it is recommended to feed one to two times daily, if the water temperature is above 60 but below 70 degrees. Meanwhile, in warm seasons when the water temperature rises above 70 degrees, feed two to four times daily.
How can I fatten up my fish?
Your koi will thrive if you provide your Koi with a large, warm habitat and a high-quality, balanced diet. Koi keep on growing their entire lives, but the major growth occurs while they are young.
However, sometimes, even after feeding the best quality Koi food, your Koi will not reach your desired size. It's because genetics play an integral part in Koi's growth and ultimate size.
Nonetheless, the factors that play a crucial role in your Koi's rapid growth are high quality Koi food, warm, clean, and healthy water habitat.
What can I feed my fish besides commercial products?
I always encourage feeding natural fresh food to Koi alongside commercial Koi fish food and fish supplements. Here are some of the finest fresh food choices you can feed your Koi.
1) Lettuce
2) Oranges
3) Prawns
4) Garlic
4) Insects and larvae
Why do they spit out food?
Food spitting is a common phenomenon in Koi fish, and mostly it's of no concern. There are a few reasons your Koi spits out food occasionally.
1) You've not changed or modified their diet for so long.
2) Your Koi doesn't enjoy the food you're feeding them.
3) The Koi might have mouth problems such as ulcers, tumors.
4) The gill problems might be a serious cause of spitting out food. The symptoms to look out for gill parasites are spots, a slimy coat, and parasites.
5) The food you're feeding them is too hard or large for them to eat. To cater to this, crush the food into smaller pieces and soften it a bit before feeding Koi.
While spitting out food is a common phenomenon, always keep an eye on infections and diseases.
How do I know if my fish is hungry?
Many Koi owners don't realize if their Koi is hungry. Fortunately, the signals are still there.
1) If you feed them floating pellets, you will find your fish waiting at top of the pond surface.
2) Your fish exhibits sluggish behavior.
3) Your fish search for the food digging around the substrate.
4) Your fish gets smaller with reduced weight and overall dimensions.
How long can they go without me feeding them?
Koi are foragers. If you don't feed it, it'll find something to eat on the water surface. That's the reason they can go two weeks without food. However, during summers, due to the increased activity, they need more food than usual.
At what water temperatures do you stop feeding them?
When the water temperature drops below 41 degrees, you should stop feeding them entirely as they go into hibernation mode.
Do they eat at night?
You will usually notice your Koi waiting for food at the water surface during night time. It's recommended to feed a small amount of feed until 10 pm.
How can I enhance their color?
High quality Koi food contains color enhancing ingredients such as carotene and spirulina, which are proven to improve the color of Koi and boost their immune system. The nutritional supplements in high quality Koi food target the reds and whites of Koi's skin and make it look healthier.
Final Thoughts
Lastly, besides feeding high quality Koi food, try to maintain the water condition as improved water quality affects the overall nutrition of the fish food.
I've listed 7 of the best Koi food easily available in the market that contains all the nutrients necessary for Koi's health, growth, and color enhancement.
Out of the 7 food products, 6 are highly recommended. However, Tetra pond High Koi Growth food should only be given if you're an experienced Koi keeper and understand your Koi's needs.
About the Author
Latest Posts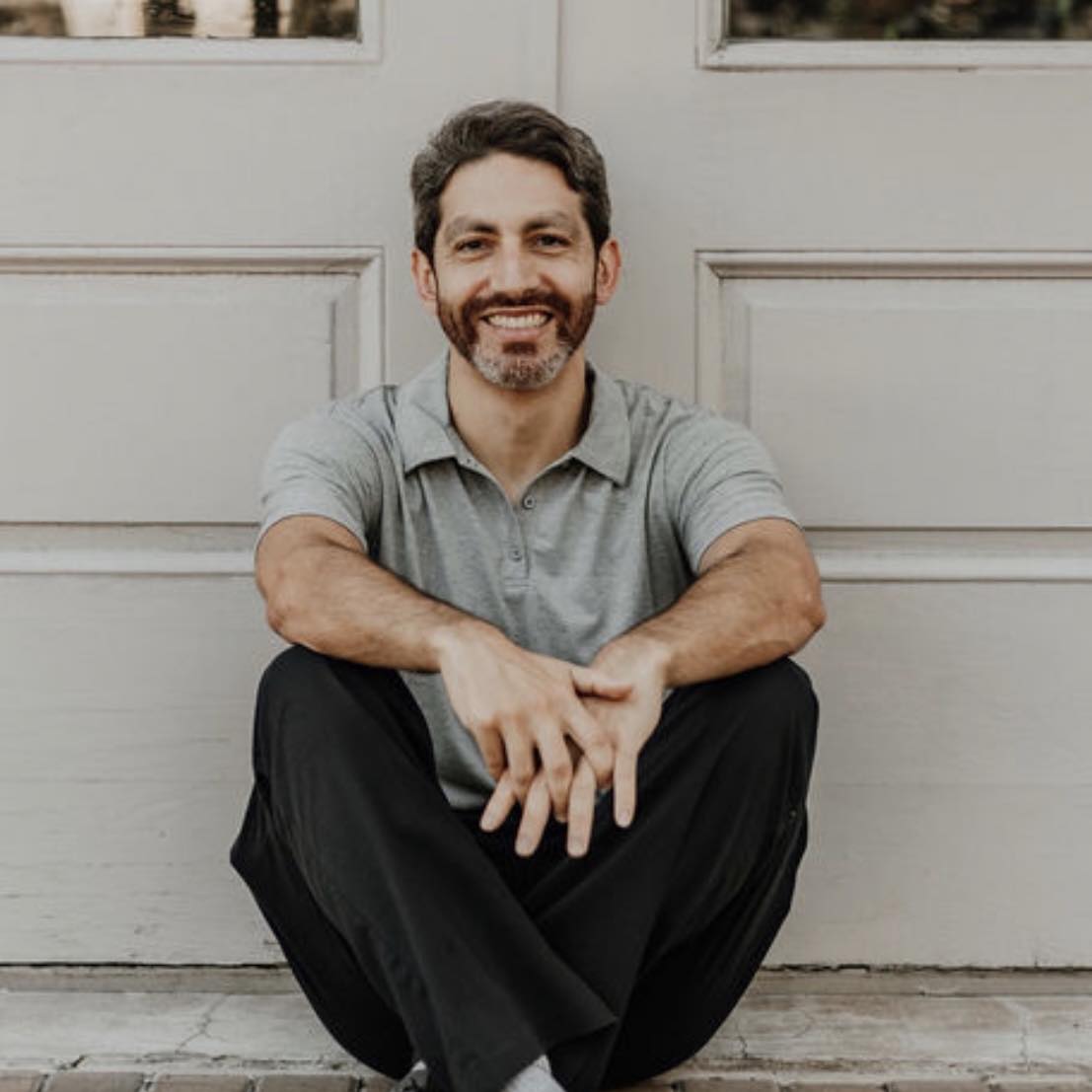 I'm thrilled that you found Aquarium Store Depot! Here you'll find information on fish, aquariums, and all things aquatics related. I'm a hobbyist (being doing this since I was 11) and here to help other hobbyists thrive with their aquariums!