Thank you for visiting! By the way… any links on this page that lead to products on Amazon and other stores/partners are affiliate links. Aquarium Store Depot earns a commission if you make a purchase.
Looking for the best 75 gallon aquarium? Today, I'm covering the best aquariums of this size and providing several ideas on how to set them up.
A 75 gallon aquarium is a significant investment into a fish tank. It is a 4 foot long tank and it is usually seen as a stable and comfortable size for several more advanced setups like reef tanks and cichlid tanks. They can be an amazing showpiece in a home. One that will really impress your guests. Let's start out by looking at what makes a good aquarium.
What To Look For
A 75 gallon tank is a significant investment that requires a lot of consideration before purchasing. Several manufacturers have emerged at this tank size. All are not created equal. Before I start our list, let's look at the criteria for determining the best of the best. For these aquariums I looked at the following:
Quality
Features and Accessories
Brand Name
Price
The Candidates
Now that we know what the criteria is, it's time to look at the list. I selected from a variety of manufacturers and several budget levels. Some of these aquariums are specially designed for certain types of setups like reef tanks. There is something for everyone on this list.
In a hurry? I recommend the Red Sea Reefer 350!
Picture
Name
Features
Link

Editor's Choice!

Red Sea Reefer 350

Reef Tanks
Rimless
Sump System

Click For Best Price

Best Value

JB Flat Panel

All In One System
Rimless
Freshwater or Saltwater

Click For Best Price
Aqueon 75 Gallon Aquairum

Rimmed
Standard Size
Freshwater or Saltwater

Click For Best Price
Current USA Serene

Complete Package
Rimless
Freshwater

Click For Best PriceBuy On SWA
Innovative INT 75
Buy On Amazon
SC Rimless Cube
Buy On Amazon
Clear-For-Life Aquarium
Buy On Amazon
The Best 75 Aquariums- 7 Best for 2023
Let's take a look at each aquarium and see why they made the cut!
1. Red Sea Reefer 350
Editor's Choice
The Red Sea Reefer 350 is the premium 75 gallon aquarium that you can purchase today. The 350 is for liters and the total volume when you include the aquarium sump is actually over 90 gallons. However, this 4 foot fish tank has all the features you will want.
The Reefer is a Rimless Aquarium that is expertly crafted and made at Red's Sea's manufacturing headquarters. Check out how they make their aquariums below.
Another great feature is the sump and the ATO reservoir design. The reservoir is designed to be placed on top of the sump instead of the side. This give you more room in your cabinet to store equipment and to layout your controllers and modules in an organized fashion.
The overflow system is a bean animal style, the best overflow drain configuration available today. The system comes with it's own plumbing kit and gate value so you can control the flow into the overflow box. You end up getting very quiet overflows as a result. You won't get that annoying gurgling noise that you get with standard reef ready aquariums.
This is the top choice if you are looking for a high end setup. It's expensive and designed for marine and reef tanks in mind. You can use it for freshwater tanks, but the black background will clash with many planted tank setups.
Pros and Cons
Pros
Complete Sump System
4 foot long tank
Rimless
2. JBJ Flat Panel
Best Value
JBJ Flat Panel
The JBJ Flat Panel is an excellent all in one rimless tank. Well built with a quality stand. It's one of the best medium size starter tanks you can purchase!
Click For Best Price
I really love the JBJ Flat Panel as a first time fish tank. It is actually 65 gallons not 75 gallons, but I felt it was close enough to add to this list. It is an all-in-one rimless aquarium that comes with a high quality stand.
The all in one aquarium setup allow for easy filtration and accessory installs like auto top off systems. For marine fish tanks, you can fit a protein skimmer on the back, as long as the skimmer is slim designed.
The dual overflow system on both ends will ensure you get the surface skimmed properly. The stand is high gloss style, which gives a modern look in a home setting.
It is still on the pricy side for an aquarium, but I feel the all-in-one configuration is attractive. Having this as a 3 feet tank can be seen as a downfall, but you will also save money on lights and wavemakers as you won't need as much for a 3 feet versus a 4 foot long tank
Pros and Cons
Pros
All In One System
Rimless
Easy To Setup
3. Aqueon 75 Gallon
Budget Option
If you are looking for a budget system, the Aqueon 75 gallon aquarium is a great choice. This aquarium is regularly available at most local chain pet stores and at your local fish store. It is your standard rimmed aquarium. While it may not have the sleek look like a rimless aquarium, it doesn't have the price tag of one.
These tanks are very versatile, as you can convert them into a reef ready or sump system but drilling the back. The 4 foot dimensions give you the length for housing larger fish. Overall, it's the best budget fish tank you can purchase at this size.
Pros And Cons
Pros
Cheap
Standard Dimensions
Readily Available
4. Serene 65 Rimless
Current USA's Serene line is a new player on the market, and it is a concept I'm really loving. Current's line focuses on all-in-one freshwater and tropical fish setups with quality equipment to get you started on the right foot.
This systems comes fully equipped with a 48″ Rimless aquarium and a Reclaimed wood laminate cabinet. An OASE canister filter is provided, which is our top reviewed canister filter. You get Current's Serene's lighting system to start you if with low to medium light plants.
This is also the only aquarium on the light that provides a frosted background, which is the background you want when you are created a freshwater aquascaping. Did I mention the background is also lit? You get a showstopping lit background and all the key pieces to get you going. This is the best value for a high end freshwater system you can find.
What's the downfall here? The aquarium is on the expensive side, on par with the Red Seas and Waterboxes of the world. However, both those systems are designed for saltwater reef tanks. This is designed for freshwater setups. You also get a nice discount using my promo code :). Give them a shot. You won't be disappointed!
Pros and Cons
Pros
Rimless
Complete Equipment
Frosted Background
5. Innovative INT 75
Innovative INT 75
An all in one 75 gallon rimless aquarium with an aluminum frame stand. Built to last. Overflow box is internal, but leaves a clean footprint in the aquarium.
Click For Best Price
The innovative 75 INT takes the traditional reef ready systems and puts in a clean bean animal style overflow system. Because the plumbing goes into the bottom of the tank, you can place the aquarium closer to the wall then if it had an external overflow system.
The cabinet construction is the best of the list here. Able to hold over 750 lbs, this is a well engineer cabinet that will last for many years. This rimless aquariums look clean in your living room, family room, or basement. You can also purchase the Innovative accessories like rim nets as all their products are designed to work with their tanks.
I wish this was a 4 foot aquarium versus a 3 foot. Lot of fish tanks you will find online will usually cap at 3 feet due to the shipping costs. Keep this in mind if you are looking for a 4 foot long tank.
Pros and Cons
6. SC Rimless Cube
SC Rimless Cube
This rimless cube tank by SC Aquarium has great dimensions for scaping. Comes with sump piping for a full reef ready tank or a high end freshwater aquarium
Buy On Amazon
I'm a big fan of SC Aquariums when it comes to budget reefs where you still don't want to compromise. SC provides this excellent 3 foot long cube aquarium that measures 32 x 24 x 24 inches. These are great dimensions if you are looking for a cube aquarium at the 75 gallon tank size. It's compact, yet large and spacious enough to house larger fish and corals.
SC Aquariums function off a durso style overflow. It's a old school overflow, but that's also the reason why you get a cheaper price. If you are looking for reef ready rimless cube, check out this tank. They offer a 4 foot long tank, but it is a 120 gallon not a 75 gallon. The dimensions of the tank are amazing though.
7. Clear For Life 75R
Made In The USA
Acrylic tanks have their place when it comes to a large tank beyond 70 gallons. This clear for life aquarium is a standard 4 foot long fish tank with a blue background. The tank has a built in filtration unit that runs off an old school wet/dry filtration system.
I used to see these aquariums a long when I first started owning tanks in the late 90s. They are for the most part unchanged from their original designs. The acrylic construction makes them very light and clear to view.
These days with low iron tanks, the advantages of acrylic are less pronounced as before. The selling point here is the built in filtration at this size. With a blue background, it is a better fish only saltwater or freshwater system.
Pros and Cons
75-Gallon Stocking Ideas
Freshwater Aquascape
An Aquascape aquarium at this size is considered competition size. 4 foot long tanks are where many competition tanks are designed from. They can be complete show stoppers and the size is going to be one of the most stable aquascapes you can run.
This will be one of the most expensive types of aquariums to run, and also one of the most impressive aquariums that your guests will see
Fancy Goldfish
Goldfish are large fish that require a lot of space. A 75 gallon fish tank is a great size to house multiple fancy goldfish. They are simple to run and the goldfish are forgiving. They also do not require an aquarium heater.
While they generate a lot of waste, you can support their bioload by investing in higher end equipment. This will be one of the cheaper fish tanks to setup.
African Cichlid
African cichlids are typically need at least a 55 gallon aquarium to build a community tank around. A 75 gallon aquarium provides additional space for territory and bioload. You start getting aquariums with all in one systems, which work great for African cichlids.
African Cichlids also look great in dark backgrounds. Some of the premium level offerings have black backgrounds. Black doesn't work well with most freshwater setups, but look great with the colors of African cichlids
Discus or Angelfish
Most Discus Fish hobbyist prefer a 75 gallon aquarium over a 55 gallon fish tank for the stability, dimensions. You can build an amazing tank for Discus. You can house 5 to 6 fish with this size and have enough stability with great equipment to not be a slave to water changes.
An angelfish tank makes for a great setup. You can place about 6-10 in a 75 gallon fish tank if you can manage the aggression
Saltwater Reef
A 75 gallon reef tank is considered the best size for a first time reef tank. It has the second best dimensions for a 4 foot long tank and enough size to be stable. With a sump setup, you can keep all the advanced equipment to house any coral and most fish. There are only a few large marine species that won't do well in a 4 foot long tank.
75-Gallon Setup (Buying Guide)
Filtration
Depending on what you are planning to keep, your filtration needs will change for a 75 gallon tank. For a freshwater tank, you should consider at least a canister filter. Equipment gets very noticeable and loud at this size. Using canister filters over other filtration types will hide most of your equipment and keep the aquarium quiet.
For a saltwater tank. You should either use an aquarium with an all-in-one setup like the JBJ or an aquarium sump. Both will give you access to had high quality equipment like protein skimmers and auto top off systems.
Heater
Unless you are going to run coldwater tanks like a goldfish aquarium, you will need to invest in an aquarium heater. For a 75 gallon fish tank, you will want to have at least 225 watts of heater equipment to keep your water warm.
My recommendation would be to get two heaters and an aquarium heater controller to prevent heater failure and a tank crash. Eheims and Cobalt heaters get my nod.
Protects Against Heater Failure!
Lighting Systems
Lighting for an aquarium is going to depend on what you decide to setup. For freshwater, I prefer to use the Current USA Serene lights. They have lights for both planted tanks and fish only systems.
Best Value
For reef tanks, the 4 foot dimensions of a 75 gallon reef tank makes it easier to get proper coverage. This is because most light fixtures are designed to work in 24 x 24 space. All you need to do is get two lights of most LED lighting fixtures you will find on the market. For brands, I would recommend Current USA if you are looking for a value option or Neptune/EcoTech if you are looking for top quality.
Stands
If you do not purchase an aquarium that comes with a stand, you can always purchase one of those standard fish tank stands you can find at a fish store. 75 gallons is usual the max size where you will find readily available stands for sale. The link below will take you the one you can find online. You can find others if you go to a local store.
Made In The USA
75 Gallon Stand
This standard aquarium stand will do the job with most freshwater setups. Not recommended for saltwater tanks.
Buy On Amazon
Tank lid or hood
The fish get larger and more expensive when you start getting into 4 foot long tanks. Some of these fish are prone to jumping. Protect your investment by purchasing a mesh screen or a glass lid. I prefer mesh screens to have better gas exchange. Keep in mind that you will have more evaporation if do not have a lid or mesh screen on your aquarium.
Great For Rimless Tanks
DIY Mesh Screen
This mesh screen kit allows you to create your own custom mesh screen. Protect your fish from jumping with this screen. Does not affect your lighting and spread.
Buy On Amazon
FAQS
How Much Does This Size Tank Weigh?
Standard 75 gallon glass aquariums (48 x 18 x 24 inches) will weigh around 140 pounds. When filled with water, the aquarium can weight at least 850 pounds. You will want to factor in a sump, decor, and equipment if go for more advanced setups
How long is this size aquarium?
A standard 75 gallon aquarium is 4 feet long in length. There are some variants that are 3 feet long like cubes and reef ready setups.
How many fish can you put in this size tank?
Depending on the fish you want to house, you can generally house around 25-30 fish in a freshwater fish aquarium. You can use AdAdvisor for guidelines on freshwater tank stocking.
For a saltwater tank, the number will be a lot less depending on the size and aggression of the fish. Generally 6-8 fish is the limit for a 75 gallon saltwater tank assuming the fish are under 5 inches in length
Is this size tank big enough?
A 75 gallon tank is going to be big enough for most fish. However, some larger fish like predators or large saltwater angelfish will still need a larger tank to thrive.
How much does this size acrylic aquarium weigh?
A 75 gallon acrylic aquarium weighs 65 pound when empty. This is 75 pounds lighter than a gallon aquarium, which weighs 140 pounds when empty.
Closing Thoughts
If you're looking for a large aquarium to buy, we hope this article was helpful. We want to know what your thoughts are about all of these options or if there is anything else that should be added! Have any favorites? Let us know in the comments below and feel free to start a conversation with other readers who may have different opinions on which 75 gallon tanks deserve more attention.
About the Author
Latest Posts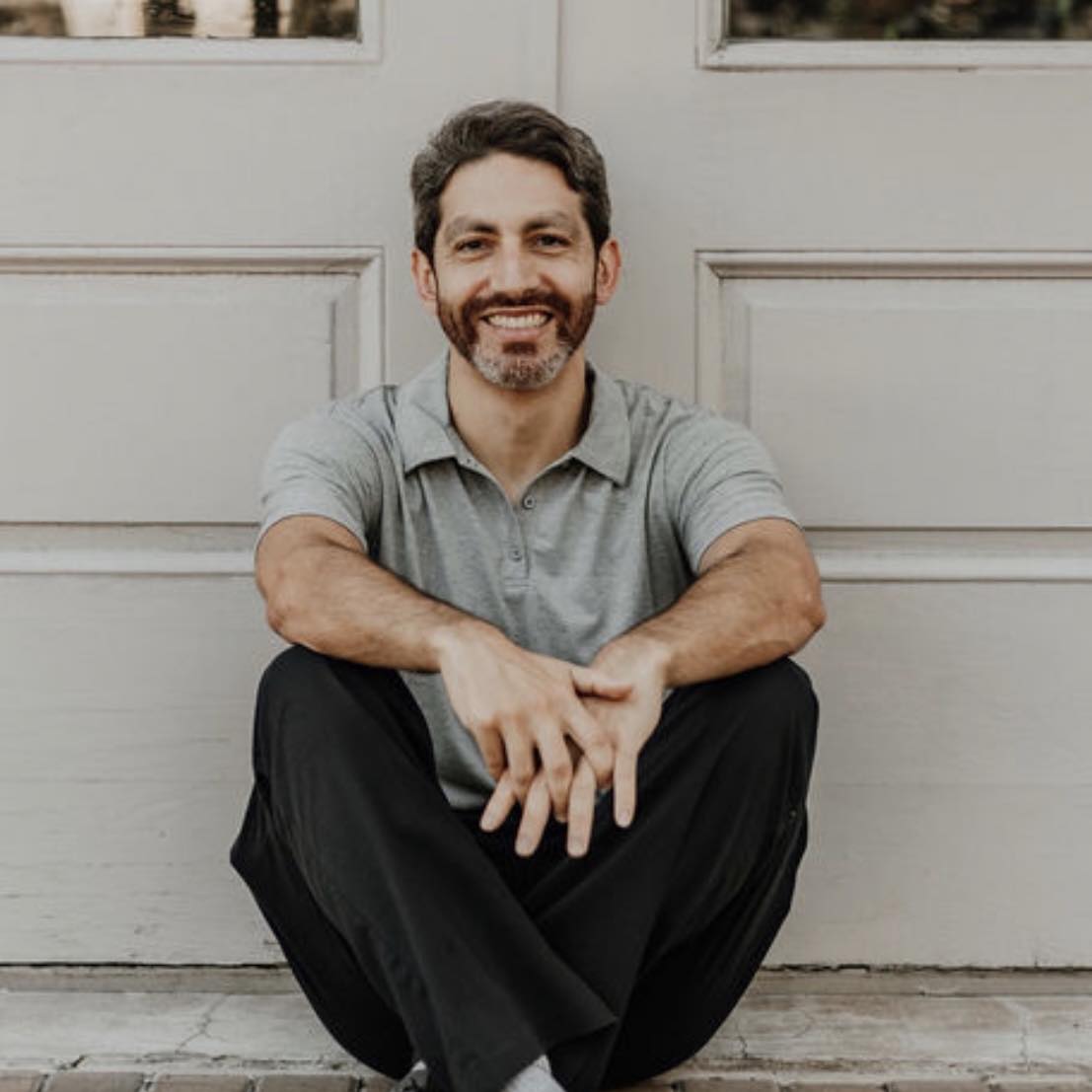 I'm thrilled that you found Aquarium Store Depot! Here you'll find information on fish, aquariums, and all things aquatics related. I'm a hobbyist (being doing this since I was 11) and here to help other hobbyists thrive with their aquariums!