Thank you for visiting! By the way… any links on this page that lead to products on Amazon and other stores/partners are affiliate links. Aquarium Store Depot earns a commission if you make a purchase.
When it comes to fish feeders, there are a lot of different options on the market. In this blog post, I will be discussing the best automatic fish feeders and what you should look for when purchasing one. I have created a list of the 7 best automatic fish feeders currently available and will provide a review for each one. So, whether you are a beginner fish keeper or an experienced one, this blog post is for you! Let's start first by talking about what I look for when shopping for these products.
Our Criteria
Automatic fish feeders are not all created the same. There are available at different price points and with different features. Here is what I'm looking for:
Brand Name – I don't like generic or Chinese-based brands. I want quality brands with good warranties
Quality – High-quality brands are engineered well and are built to last
Features – I'm looking for products that can feed your fish multiple times a day
Price – I'm looking at various price points so there is a product at every price point.
The Automatic Aquarium Feeder Candidates
Now that you know what I'm looking for, let's take a look at the products that made the cut. I'll go into detail about each aquarium product below.
In a hurry? I recommend the Eheim Everyday Fish Feeder!
Picture
Name
Features
Link

Editor's Choice!

Eheim Everyday Fish Feeder

Great Price
Easy To Use
Battery Operated

Click For Best PriceBuy On Amazon

Budget Option

NICREW Automatic Fish Feeder

Easy To Use
Battery or Lithium Powered

Buy On Amazon

Works With Frozen Food!

Innovative Marine Frozen Food Feeder

Algae and spirulina based
For saltwater Fish

Click For Best PriceBuy On Amazon
Neptune Apex AFS

Works With Controllers
Multiple Feedings A Day

Click For Best Price
OASE Fishguard

3 Year Warranty
Made In Italy

Click For Best PriceBuy On Amazon
Lifegard Aquatics Intellifeed

Easy To Use
Locally Available

Buy On PetcoBuy On Amazon
Omega One 7 Day Feeder Block
Buy On ChewyBuy On Amazon
The 7 Best Automatic Fish Feeders (2023 Updated)
1. Eheim Everyday
Editor's Choice
The EHEIM everyday fish feeder is a product that is designed to be used on a daily basis. With this fish feeder, you can feed multiple times a day and set the amount of fish food in each feeding. This product is built by Eheim, is very reliable, and backed with a 2-year warranty. The keys are splash resistant and there is a warning system that lets you know when the battery needs to be replaced.
The fish feeder comes with brackets so you can mount it on rimmed or rimless aquariums. The feeding chamber is aerated to keep fish fresh. You can see it in action below (video source).
The device is very easy to program and has a great price. I have seen this in use over controller-powered fish food feeders due to its price and reliability. Just make sure you don't place it near an air stone or power filter so the fish food inside doesn't get wet and rotten.
Pros and Cons
Pros
Great brand name
Easy to use
Reasonable price
Cons
Doesn't fit all rimmed aquariums
Can dump a lot of food
2. NICREW
Budget Option
If you are looking for a budget-conscious and easy-to-use fish feeder, the NICREW automatic fish feeder deserves a look. This mighty little device can feed your fish up to 5 times daily. It contains a built-in fan and ventilation system to keep your food dry.
This fish feeder can dump a lot of food if you aren't careful. You can adjust the portion amounts to the adjustable sliders. Given what I've seen from this product, however, I would only use this for flake food. With pellet food, it still dumps a ton of fish food even with the slider.
The adjustable clamp that comes with the fish feeder is able to fit on rimless and rimmed tanks. This is a great buy if you are on a budget.
Pros and Cons
Pros
Great Price
Easy to use
Battery and lithium charging models available
Cons
Bad instructions
Easy to overfeed
3. Innovative Marine Frozen Food Feeder
Defrosts Frozen Food!
One of the biggest downfalls of automatic feeders is that they cannot be used to dispense frozen food. It's unfortunate since frozen food is the best-prepared food you can provide to your fish in the hobby. There is an excellent compromise to this problem though with Innovative Marine's Gourmet Defroster.
This defroster holds your frozen food in a dispenser where your food defrosts and then automatically dispenses into your tank for your fish to eat. This is about as good as you can get when it comes to auto-feeding frozen food. You just place the food in the fish food dispenser, then walk away.
It is only good for one feeding, but this is amazing for those who are busy and who still want to feed the best foods available
Pros and Cons
Pros
Works for frozen food!
Easy to use
Magnet mounts
Cons
Only stores a single feeding
Pricey
4. Neptune Apex AFS
For you advanced fishkeepers with aquarium controllers, the Neptune Apex AFS is what you have been looking for. Working with a unit that is capable with a controller has big benefits in how you feed. With the controller, you can schedule various pre-feeding tasks before your AFS dispenses food such as:
Another feature that the AFS has is its stay-dry system. The AFS fish food dispenser extends and retracts for each feeding. The food drum is also sealed with gaskets to ensure there is no moisture that enters the unit. Because the unit is hooked into the controller system, it doesn't need batteries to operate
The AFS was the world's first fish feeder that was controller capable and set the benchmark for advanced feeders. It commands a high price point, but its features are second to none in the industry.
Pros and Cons
Pros
Works in aquarium controllers
Can feed multiple times a day
Cons
Tricky to program
Expensive
5. OASE Fishguard
The OASE Fishguard is like a poor man's AFS. Its feeding dispenser has a similar extension and retraction as the AFS and also has a sealer that keeps fish fresh in its air-locked seal.
Not many feeders have sealed fish food dispensers. The only one I could find that I was comfortable recommending was the AFS. This seal keeps food from getting soggy. The unit is Italian-made and comes with an industry-best 3-year warranty.
I would have put this fish feeder at the top of this list ahead of the Eheim if it wasn't for its high price tag. It's nearly double the price of the Eheim unit. For most hobbyists, this price is not reasonable. However, in a high-end setup with prized fish such as Discus Fish or reef tanks, I feel this is a justified purchase.
Pros and Cons
Pros
Italian made
Easy to use
Feeds up to 4 times daily
6. Lifegard Aquatics Intellifeed
The Intellifeed is a great rechargeable fish feeder that works great as an everyday fish feeder. The head is able to rotate 360 degrees, a unique feature among the other feeders on this list. The battery in the fish feeder is a lithium-ion battery that can be charged using the USB cable supplied. The unit has a battery power reader located on the bottom right of the display to let you know when the unit needs to be charged.
The clamp that comes with the unit is one of the widest on this list. You will have no issues mounting this on either rimmed or rimless tanks. Due to its large size, the fish feeder attaches to the tank securely. The clamp can also be removed and mounted to a surface using the double-sided tape included in the box.
The fish feeder has an on and off button without having to remove a battery and have your programming reset. It seems like a simple feature, but this makes the unit very convenient when you need it and when you don't.
The unit is able to feed your fish up to 4 times a day. The features it provides come with a high price tag, but this is also one of the more available units locally. It's easier to find this and the Eheim in local stores than any other unit on this list.
Pros and Cons
7. Omega One 7 Day Feeder Block
Ah, the vacation feeder blocks. These are one of the most convenient temporary solutions you can buy at a local pet store. While they are easy to use and cheap, they tend to be pretty messy.
Not all fish will recognize and eat it as well. If your fish do not like it and won't eat it, there is a good chance this product will produce ammonia spikes. Because overfeeding a tank can be catastrophic for your fish, I would recommend trying the product when you are home at first. This way you can see if your fish eat it and how much food is left over. Carefully monitor the tank activity and the ammonia levels.
If everything checks out on your observation test, then give the product a try. I don't recommend using these types of products when you go on vacation without testing first. There is too much at risk if your fish ignore or refuse to eat the food.
Pros and Cons
Pros
Cheap
Set and forget
Readily available
Cons
Not the best food
Can cloud water
Buyer's Guide
We reviewed the products that I recommend. I know there are others that will appear in stores that you may have an interest in so let's go over what to look for.
What To Look For When Purchasing
Here are a few things in bullets that will help you make a good decision.
Brand name – look for strong brands like Fluval, OASE, Eheim for freshwater and Neptune, Innovative for marine specialized products
Warranty – Good brands back their products with long warranties. A 1-year warranty should be seen as suspect
Programming – Can the unit be programmed to feed multiple times a day and can the feed amount be controlled
Mounts and seals – Can the unit be secured and mounted and is the container sealed from water in the event it falls into the tank
What Food Can You Put In This Type Feeder
The food types you can put into a fish feeder is a major question I get from readers. In general, most feeders will accommodate either flake or frozen food. You can place freeze-dried food, but oftentimes the freeze-dried food is too large or whole to be used efficiently in the fish feeder. I've written guides on both flake and pellet food that you can check out for detailed product reviews. I'll summarize below:
Flake Foods
Flake food is great to place in a fish feeder as it is both convenient and easy to feed. If you have a freshwater tank, consider using Cobalt Aquatics Tropical Flakes. this flake food contains probiotics and has a color-enhancing formula. In lower-quality fish feeders, you may struggle to keep flake food dry as the humidity of the tank will cause the food to get wet and spoil.
Best Tropical Fish Flake Food
Pellet Foods
Pellet foods are great to use in fish feeders. They are typically superior in nutritional content than flake foods. For freshwater fish, I would recommend Fluval Bug Bites. For saltwater fish, I would recommend Chroma Boost by Reef Nutrition. The main thing to watch out for with pellet foods is accidentally overfeeding your tank. Measure carefully and use a high-quality fish feeder so your pellets stay dry.
Best Saltwater Pellet Food
How Much Food Should I Put In My Auto Feeder?
I would recommend that you put less than you typically would feed your fish in your automatic fish feeder when you first start out. The main issue with automatic fish feeders is overfeeding. Most fish feeders will just dump all the food at once into the tank where you might spread the fish out throughout your tank or feed them little by little. Your fish also haven't been trained to look at your fish feeder for food. They are used to looking at you and responding to you coming to the tank to feed them.
Because of these factors, it's not uncommon to have your first attempts at using a fish feeder not go well. Feed less and give your fish time. If you are going on vacation, buy the automatic feeder now and get your fish used to it. Learn how much you can feed with it and how often. Then when you go on vacation, cut the amount of food by half to prevent any accidental overfeeding.
FAQs
Can You Feed Fish Automatically?
Yes, you can feed fish automatically with an automatic fish feeder. These devices can typically dispense flake and pellet foods daily so your fish can eat. They can be programmed to feed at certain times as well!
How Do I Feed My Fish When I Go On Vacation?
There are two ways to feed your fish when you go on vacation. One way is to purchase an automatic fish feeder so your fish can be fed while you are away. The other way to is place a bit less than what you feed daily in zip lock bags, mark them for what day, and have someone you know to feed your fish with this.
In planted tanks, it is possible to make your tank go dormant for up to a week, but that topic is big enough to be covered in a future post.
How long do batteries last in an automatic fish feeder?
Typically, the batteries in an automatic fish feeder will last 4-6 weeks. Your fish food in the container will run out before your batteries, so check your container and replace your fish food when it runs out or if it gets wet or stale.
Are automatic feeders good?
A quality automatic fish feeder can be used on a daily basis. The main issues with these products are that they can dispense too much food or food can get wet or rotten. As long as you program these fish feeders well and maintain the product so your fish food doesn't rot, these fish feeders will do their jobs well.
How many days can they go without food?
Typically, a fish can go 1-2 weeks without eating. However, a fish that is not eating usually means something is wrong with them. Whether it is stress, bullying, or various fish diseases, you should observe your fish if they are not eating for any sign of stress.
Closing Thoughts
Automatic fish feeders can be a convenient way to keep your fish fed and healthy, but it's important to use them correctly. Overfeeding can cause problems for your fish, so make sure you are using a product that seals the food in and that you are buying from quality brands. Leave a comment below and let us know how you like to feed your fish!
About the Author
Latest Posts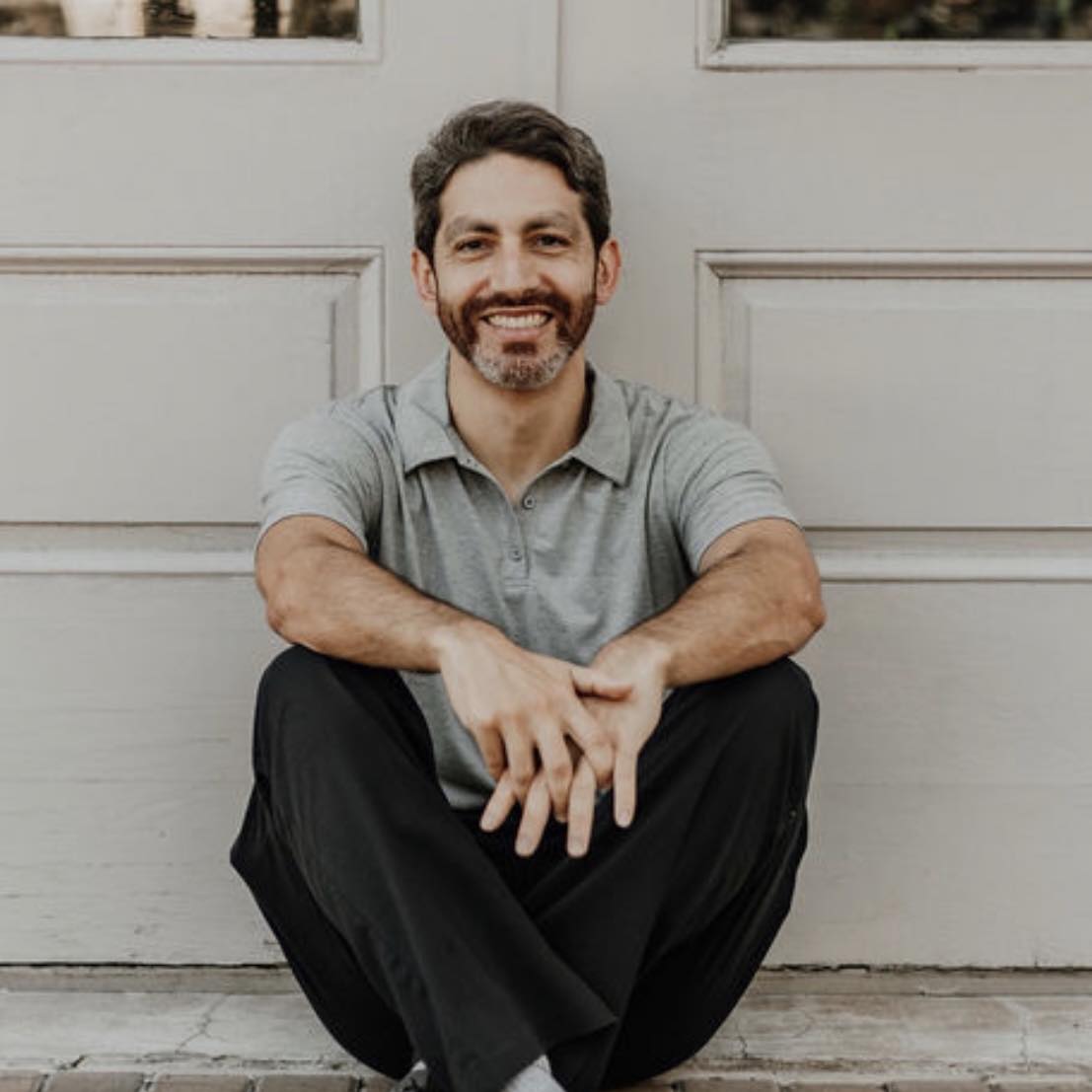 I'm thrilled that you found Aquarium Store Depot! Here you'll find information on fish, aquariums, and all things aquatics related. I'm a hobbyist (being doing this since I was 11) and here to help other hobbyists thrive with their aquariums!