Thank you for visiting! By the way… any links on this page that lead to products on Amazon and other stores/partners are affiliate links. Aquarium Store Depot earns a commission if you make a purchase.
Just got your Betta Fish and wondering what to feed it? Before you reach out and buy that flake food from the pet store, check a look at my blog post as I go through the best betta food available in hobby. I'll go through the types of food, look over the best foods available, and tell you how much to feed your betta and what to watch out for when shopping around.
So let's get ready to dive and learn from a fellow Betta owner :).
What Kinds Of Food Do Betta Fish Eat In The Wild?
Betta fish are insectivores meaning they primarily eat insects in the wild1. In the wild, they will eat insects and insect larvae. Because of their diet in the wild, this means that you will want to ensure your Betta eats a diet that is rich in protein, but also has the roughage of to keep them from getting bloat. Roughage for a insect full of insects would be chitin from arthropods like brine shrimp and krill. This can make low grade processed fish food suspect.
Our Criteria
When it comes to figuring out the best betta food in the aquarium trade, I look at several factors when going over the options you can buy today.
Natural foods – I want food Betta actually eat in the wild and that is nutritious to them
No fillers – Fillers are in low quality food. I want more whole food and natural food for your pet
Quality brands – No generic or unproven brands. Sticking to tried and true here
All types of foods – I'm select foods from pellet, freeze dried, and frozen
By looking at the list, you should have a well balance menu for your betta fish by purchasing the foods recommended.
Our Best Food List
Going through all the various fish food products out there, here are the products that made the cut for me. Each are high quality foods. I select a product for each type of fish food.
In a hurry? I recommend Fluval Bug Bites!
Picture
Name
Best For
Link

Editor's Choice

Fluval Bug Bites

Pellet food
Natural
High protien

Buy On PetcoBuy On Amazon

Best Value

Northfin Betta Bits

Pellet food
Made for bettas

Buy On AmazonBuy On Chewy

Beginner Friendly

Hikari Betta Bio-Gold
Buy On AmazonBuy On Chewy
Freeze Dried Blackworms

Freeze dried
Can be soaked in vitamins

Buy On Amazon
Hikari Freeze Dried Daphnia

Freeze dried
Multi-vitamin enhanced

Buy On Amazon
SF Bay Multi-Pack
Buy On Petco
Frozen Bloodworms

Frozen food
Great source of protein

Buy On Petco
The 7 Best for 2023
Let's go into detail and see why each product made this list below.
1. Fluval Bug Bites
Editor's Choice
As I mentioned earlier, Bettas are primarily insect eaters. This is their staple diet in the wild. Fluval's bug bites formula attempts to replicate this by using Black Solider Fly larvae as the primary ingredient in their food line. This particular line is made for Bettas, with a small enough granule size to accommodate their mouths.
What you get is a natural and protein rich fish food in an easy to digest pellet. This pellets are your usual pellets as they break apart easily and function more like freeze dried food. From a digestive perspective, it's the perfect pellet. The folks at Fluval explain their process and reasons for the formula below.
This betta fish food is great nutritionally, best can be messy to feed. Keep this in mind when using it so you don't accidentally end up with excessive food wasted. Once you learn how to feed with it, it's the best overall food you can buy. I recommend this as a staple food to mix with the others mentioned below.
Pros and Cons
Pros
High quality ingredients
Made for bettas
Insect derived
Cons
Can be messy to feed
Doesn't always float
2. Northfin Bits
Best Betta Pellet Food
Looking for high-quality pellet food to feed your betta? Look no further than Northfin Betta Bits! These pellets are made in Canada and are packed with protein, making them the perfect choice for your finned friend. Plus, they contain no fillers, so you can be sure your Betta is getting the nutrients they need.
The pellets are perfectly sized for bettas and tend to give a good feeding response to your fish. It is going to be more expensive than lower-quality pellet foods but is one of the best pellet foods you can purchase today. I feel they are superior to the omega one betta line and new life spectrum betta foods that compete with it.
Pros and Cons
Pros
High quality ingredients
Made for bettas
Ideal sized pellets
Cons
Sink quicker than other pellets
Expense for a pellet food
3. HikariBio-Gold Baby Pellets
If you are looking for the perfect betta fish food for a beginner it would have to be Hikari's Betta Bio-Gold. The way the package is designed is made for the beginner. You can use the package to count the number of pellets and ensure your fish is not overfed.
The food itself is also of great quality. It is designed by Hikari, which is known for its superior quality food. The food itself has been researched by Hikari's R&D team. They were the first food manufacturer to design food for specific species of fish long before it was fashionable to do in the aquarium trade.
You don't get as much food as other products, but the package makes feeding easy to do. Make sure you take care of the package though, as it can break over time and doesn't have a cap like other pellet foods.
Pros and Cons
Pros
High quality ingredients
Easy to feed
Great price
Cons
Not a lot of food
Package can break
4. Freeze Dried California Blackworms
Blackworms have gotten my attention over the years as superior live food for marine fish. It also is a great food source for freshwater fish and bettas. I feel blackworms are superior to freeze-dried bloodworms due to their better nutritional profile. These blackworms are freeze-dried and easy to feed to your bettas.
As with other friend-dried foods, they will easily soak up any type of vitamin product you use. I would recommend Vita-chem for freshwater fish. Using these blackworms and a vitamin doser will greatly enhance your Betta's color and activity
This is a very filling betta fish food that you will need to be careful about overfeeding. It also does not float much. There is a bit of a learn curb with this food over others, but if you are doing this food with Vita-chem you will have a food combo that is rich in protein and vitamins.
Pros and Cons
Pros
Great protein source
Can be vitamin dosed
Very filling
Cons
Doesn't float much
Can be messy
5. Hikari Freeze Dried Daphnia
If you don't want to worry about fish bloat, Daphnia is a great food source to try. It is considered a great laxative in the aquarium trade. This freeze dried version from Hikari also comes vitamin enriched, saving you on having to use a vitamin doser.
This betta fish food also provides one of the best feeding responses from freeze dried food. As you move up the chain in quality from from pellet to freeze dried to frozen food, this product is a great stepping stone to get your Betta fish more comfortable and ready for whole foods.
Pros and Cons
Pros
Vitamin enhanced
Best feeding response
Laxative for fish
6. San Francisco Bay Brand Frozen Freshwater Multipacks
Anyone who has been in the aquarium hobby for a while will rave about the benefits of whole frozen foods for fish. The problem with many frozen foods is you only tend to get one type of ingredient. This variety pack from SF Bay addresses this issue by offering 4 types of fish food in one package. You get the following with this product:
Freshwater Frenzy – Bloodworms, Cyclops, and Daphnia
Emerald Entree – Spirula, Mysis Shrimp, Fish Oil
Spirulina Brine Shrimp – The best frozen brine shrimp you can buy
Bloodworms – A common freshwater fish staple
All of these formulas are whole foods, rich in vitamins and protein and food your betta will gobble up. The cubes are large for a betta fish, so plan on store your food properly. This food is expensive and will take up space in your freezer. Keep this in mind when you consider purchasing it.
Pros and Cons
Pros
Variety
Highly nutritious
Very filling
7. Gamma Frozen Bloodworms
Frozen Bloodworms
Frozen bloods are a great source of protein and a fish source fish naturally respond to. Very filling and works for just about any fish
Buy On Petco
Frozen blood worms are a great treat for your Betta fish. These are an excellent source of natural protein for your fish and is pathogen free being a frozen food.
These worms can be very filling and will get your fish looking fat fast. This fish food is easy to overfeed, so watch the portions that you provide to your fish.
Pros and Cons
Pros
Great feeding response
Very filling
Types Of Food
Let's look at the various types of food available on the aquarium trade for Bettas. Generally, the heirarchy of food from worst to best goes Flake Food > Pellet Food > Freeze Dried Food > Frozen Food > Live Food.
Unfortunately, live food is unpractical for most, but I'll explain more below.
Flake
Flake food is the food you will find at all pet stores. It is going to be the cheapest and easiest to feed food you can purchase. While you can buy it, it is often times going to be the lower quality food you can purchase. It is best to use in a pitch or for an auto-feeder, but shouldn't be a food you should rely on heavily.
Pros of Flake
Cheap
Easy to feed
Can be placed in an auto feeder
Cons of Flake
Highly processed
Typically going to be the poorest quality fish food
Pellets
Pellet food a step up from flake and actually has some high quality brands like Northfin and Hakari available. This food I feel can be a staple for for your Betta, but you do have to be careful with over relying on it. Pellet food if overfed can result in constipation and bloat issues. You can mitigate this by soaking your pellets before feeding them. It is going to be the highest quality food you can use in a
Pros of Pellets
Good brands available
Easy to use
Can be placed in an auto feeder
Cons of Pellet
Can cause constipation or bloat
Quality can vary
Freeze Dried
Freeze dried food offers whole food that is dried and less processed than pellet or flake food. It looks more real to your Betta and will encourage a feedingresponse. It can also be dipped in vitamins, which this food does an amazing job soaking up. Freeze dried food can also be used in an auto feeder
Pros of Freeze Dried
Whole food
Takes vitamins well
Can be placed in an auto feeder
Cons of Freeze Dried
More expensive
Can be messy
Frozen
Frozen food offers a whole and nutritious meal for your betta fish. It will have the highest nutrient content and will be the most filling for your fish. Frozen food is where you get to see your fish really pig out when they eat. It is the second most expensive of the foods available and can be messy. It can be easy to overfed if aren't too careful. It's also smelly.
Pros of Frozen
Very nutritious
Very filling
Lots of variety
Cons of Frozen
Live Foods
Live foods are the best food you can fed to a Betta, if you have the time and patience for it. You provide your fish the essential guy bacteria in order for them to build a healthy immune system and the feeding response is second to none. Even the pickiest fish cannot resist live foods.
It is best if you are going to use live fish food to cultivate your own. You can buy them at a pet store, but you run the risk of transferring disease. It is time consuming and can be messy to make your own live food, but it is also very rewards — and your Betta fish will love you for it!
For live foods, daphnia, brine shrimp, and California black worms are great to cultivate.
Pros of Live
Best feeding response
Best nutrition
Great for picky fish
Cons of Live
Risk of disease
Time consuming
How Much Do You Feed Your Pet?
This is a very popular question I get from readers. Betta fish always look hungry and like to beg for food. This can make it seem like they are starving all the time. While it could be great for your fish to feed them all the time, it isn't great for their digestive system and its not great for the health of your water. Your lives are busy as well with lots of responsibilities. It can be difficult to feed a fish multiple times of days.
Knowing all of this, I can comfortably say that you should feed your pet Betta once a day six days a week. Why only six days? This is because it's a good idea to have freshwater fish fast for a day a week in order to clean out their digestive systems. Betta can live for nearly a week without food, but you don't obviously want to do that.
FAQs
What is the best food to feed them?
The best food to feed betta fish would be cultured live foods like daphnia and blackworms. However, this is something that can be time consuming and not what a hobbyist would want to do. Frozen foods mixed with dried foods and a high quality pellet food staple would be the best combo of foods to feed a Betta fish. Look for brands like Fluval, Hikari, and Northfin when shopping for Betta food.
Do they prefer flakes or pellets?
Bettas will prefer pellets over flake foods. Pellets will replicate their natural foods more and can be gulped up in one bite. Overall, pellet food is going to be of higher quality than flake food.
How many pellets should I feed my pet?
The number of pellets will actually depend on the type of pellet you are feeding your Betta fish. Usually 4-7 pellets a day is going to be okay for your Betta fish, but it could be more or less depending on the food and the size of your fish.
Take a look at your Betta's belly after eating, the belly should be full but not extended. If you are getting more of a bloated look, consider cutting down on the food. You should start with a small number of pellets and work yourself up when determining how many to feed your fish each day.
Why is mine spitting out his pellets?
There are a few reasons why your betta might be spitting out his pellets. The most common reason is that the pellets are too big for him to eat or not soft enough. Bettas have small mouths, so they can only eat small pellets. If the pellets are too big, they will spit them out.
Another reason might be that the pellets are old and stale. If they've been sitting in the water for a while, they might not be as fresh as they once were. Finally, some bettas just don't like eating pellets. They would rather eat live food or frozen food. If your betta is spitting out his pellets, you can try giving him smaller pellets or fresher pellets. You can also try frozen or live foods.
Closing Thoughts
While there are many different types of betta foods on the market, we recommend sticking to these seven. They provide a well-rounded and high-quality diet for your fish and will help them stay healthy and looking their best. If you're looking for variety in your betta's diet, experiment with some of the other foods on the list. But always make sure that they are Bettafish safe! Do you have a favorite type of food to feed your betta? Leave a comment below and let us know what it is!
About the Author
Latest Posts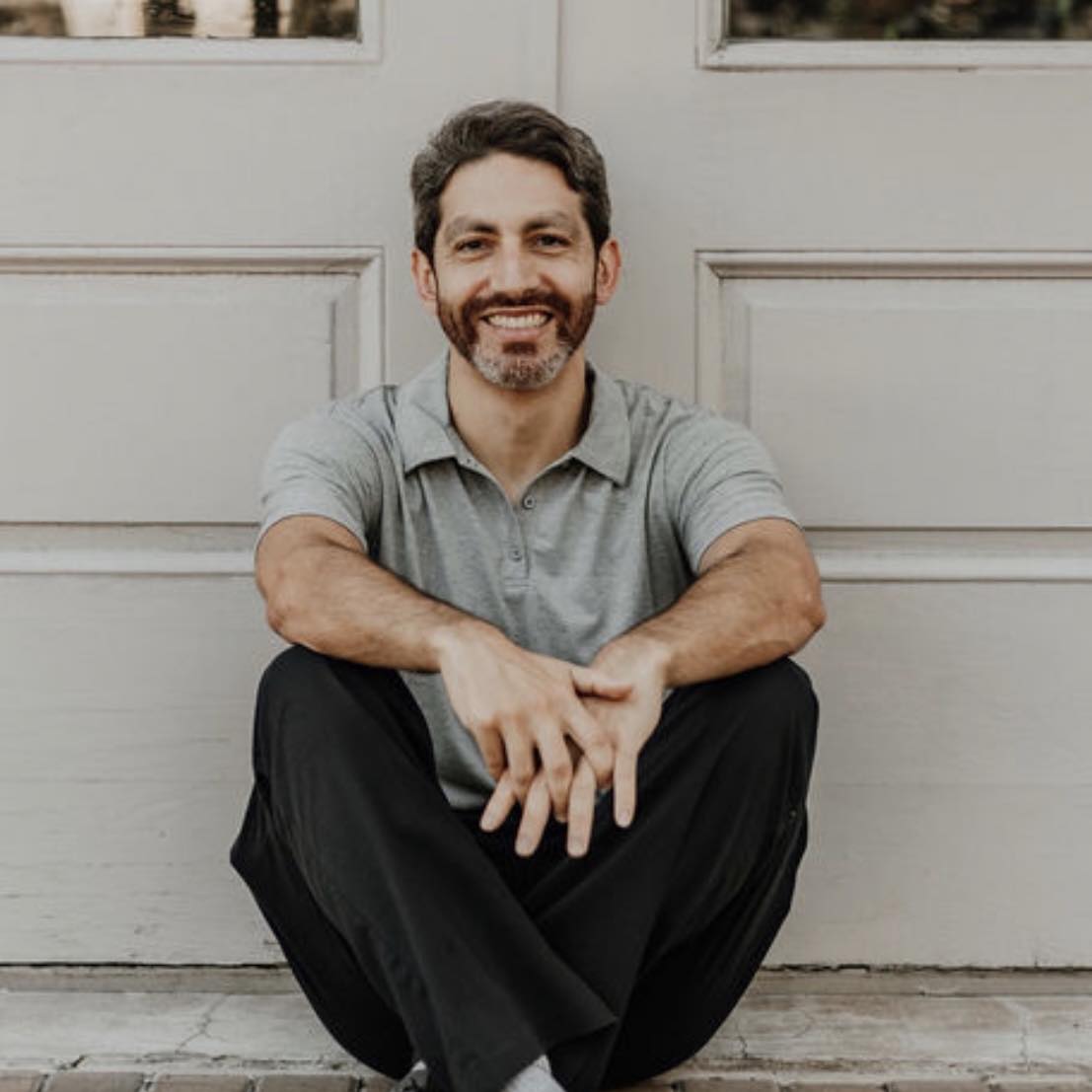 I'm thrilled that you found Aquarium Store Depot! Here you'll find information on fish, aquariums, and all things aquatics related. I'm a hobbyist (being doing this since I was 11) and here to help other hobbyists thrive with their aquariums!