Thank you for visiting! By the way… any links on this page that lead to products on Amazon and other stores/partners are affiliate links. Aquarium Store Depot earns a commission if you make a purchase.
Looking for the best aquarium dosing pump? It is common to have a lot of buyer anxiety when it comes to buying one. After all, you just graduated into the next level of reefing when you start considering a dosing pump. It is the gateway to advanced reef tanks like LPS and SPS dominated tanks and getting into coral fragging.
This is an exciting time for you. I've been in your shoes when I first started with my favorite tanks, The LPS dominated tank. I was going crazy with euphillyas to the point where I needed to dose regularly to keep up my levels. Over my 25 years of experience keeping saltwater tanks, I've seen it all and been through the journey you are going through now.
Finding the a dosing pump that is right for you involves several factors. My goal with this post is to help guide you in your decision to make an informed buy. Let's first talk about what to look for.
What To Look For When Buying An Aquarium Dosing Pump
Before we start comparing dosing pumps, we need to talk about what to look for when purchasing one. Dosing pumps are precision instruments and not every model can stay accurate for long.
Dosing pumps are a premium piece of reef aquarium equipment. It is for advanced reefers and can be a expensive purchase. A solid dosing pump has the potential to automate the supplement schedule of your aquarium. Others can even change your water automatically!
For these dosing pumps I'm reviewing today, this is my criteria:
Quality
Features and Accessories
Brand Name
Price
Dosing Pumps – A Quick Comparison
Now that we know the criteria I'm looking at, let's see who makes the cut. The list below are the picks I would be proud to put into my tank setups. They are offered by high quality manufacturers who have been around for years. There is no up and coming venture backed company here. These are all high quality name brand controllers. Let's continue further below.
In a hurry? I recommend the Neptune DOS!
Picture
Name
Type
Link

Editor's Choice

Neptune DOS

Controller Capable
Multi-Features
Auto Water Changes

Click For Best Price

Best Value

Bubble Magus BM-T11

3 Pumps in One
User Friendly

Click For Best Price

Budget Option

Kamoer X1
Click For Best PriceBuy On Amazon
GHL Doser

WiFi Enabled
Lab Accurate
German Made

Click For Best Price
EcoTech Versa
Click For Best PriceBuy 4 Head Model
Kamoer Peristaltic WiFi Pump
Click For Best Price
Jabao Programmable Auto Dosing Pump
Buy On ChewyBuy On Amazon
7 Top Reviewed (2023 Update)
Dosing pumps come in all pieces and quality. Let's see what these made the cut.
1. Neptune DOS
Editor's Choice!
Neptune DOS
The Best Dosing Pump
With great premium features like the ability to auto change water and an industrial level pump, the DOS is the best piece of equipment you can purchase today for your doing needs.
Click For Best Price
The Neptune DOS is the most advanced doser on the market today. It is one of only two dosers on the market that is capable of performing automatic water changes. It is designed to function with the Neptune Apex system, which in my aquarium controller review, was named the best controller you can purchase in our hobby.
Because the DOS works off a controller, it has the ability to perform multiple functions. Aside from being able to perform automatic water changes, it can provide provide 2 part dosing and any other type doing like trace elements through the controller.
The DOS separates itself for others with its build quality. The tubing is 3.3mm in diameter, nearly double of the what you see standard. It allows the pump to not only run for shorter amount of time, but also prevent clogging and promotes a longer pump life.
The main issue with the DOS is it requires you to have a Neptune Controller. It won't run without one. If you are looking for doser with its own controller included, you can look at the other options I review below.
Perfect For – The Reef Junkie
Pros
Controller Capable
Multiple Features
Auto Water Changes
2. Bubble Magus BM-T11
Best Value
The Bubble Magus Dosing Pump is a dosing all in one dosing pump. It is a self run unit that has German-made medical tubing and is easy for a beginner to use.
The clock feature is easy to setup and program and these units have been known for lasting a long time. They remind me Bubble Magus' Protein Skimmers, which are seen as value buys in our hobby. Bubble Magus delivers a high end offering with a reasonable price tag with this dosing pump.
The main issue with this pump is the tubing. While it is German-made, the tubing is thin so it is best to replace it once a year. As long as you do that, you shouldn't have any issues using this doser for the long-term.
Amazing For – The Value Hunter
Pros
Multiple Pumps
Comes With A Controller
Can Link With Multiple Pumps
3. Kamoer X1
Budget Option
I'm a huge fan of the Kamoer X1. When dosers first came out, they were expensive and lacked simplicity. The X1 is the answer to that problem. Not only is it easy to use with its WiFi enabled app, but you can grow with it. The initial investment is very reasonable and as you grow in the hobby you can just buy additional units.
Kamoer will allow you to chain up to 4 of these units within the mobile app. This gives you the flexibility of not just running two part solution for your corals, but also trace elements and macronutrients for those of you who run a low nutrient reef tank. The fact that you can grow into this system makes it an excellent choice for a beginner.
The only downfall I can find with this wonderful product is that it only comes with one pump. You have to purchase additional units and pair them. Fortunately, the price for these units are very reasonable.
Perfect For – The Beginner On A Budget
Pros
Price
WiFi Enabled
Easy To Use
4. GHL Doser
The GHL Doser is Germany's answer to the Neptune DOS. I would argue that this is the best overall doser on this list. It not only comes with 4 dosing heads, but it comes with it's own controller that is WiFi enabled. The app itself is easy to use and the pumps are powerful. They can push and pull liquids up to 50 feet in length, giving you a lot of flexibility on where you place this pump.
You can add an additional slave unit to this dosing pump for a total of 8 pump heads all controlled by the mobile app. It has one of the most accurate and reliable doing motors and each pump can be calibrated individually.
So what keeps it off from my editor's choice badge? Its the price. It is very expensive, almost double the price of most other dosing pumps available. It tends to be out of the range for most hobbyists. It is worth the investment if you can afford it. It's the most accurate and reliable dosing pump money can buy.
Amazing for – Those Looking For The Best Money Can Buy
Pros
Multiple Features
WiFi Enabled
4 Heads
5. EcoTech Versa
EcoTech Versa
The EcoTec Versa is a peristaltic pump that runs of their Mobius app. An excellence choice if you already own EcoTech products. Can link up to 200 units per system
Click For Best Price
The EcoTech Versa is Ecotech's Answer to the GHL Dosing Pump. It is a perisaltic pump that is designed to run off Ecotech's Mobius app. As we have seen in my reef led review post, the mobius app is well designed and easy to use. The dosing pump offers three modes of dosing with automated, continuous, or manual.
This is a great pump solution if you are already running EcoTech equipment since mobius can run everything for you in the app. The pump system also has nearly limitless expansion. The app will allow you to run 200 versa pumps per system. That number is just unheard of – not even an aquarium controller solution can pull that off! This pump is definitely for the hardcore reefer with multiple tanks or the frag grower.
The price to start isn't that bad either for a premium solution. Because you can purchase these on a per unit basis, you can start with two to get you started on a two part dosing solution and still be under $300. Given the brand name and quality, that's not a bad place to start.
For – Those Looking A High-End Solution They Can Growth Into
Pros
Intregrates With EcoTech Equipment
WiFi Enabled
Nearly Limitless Expansion
6. Kamoer Peristaltic WiFI
Peristaltic pumps are very popular for advanced reefers and also in the medical industry1. Their biggest selling point is their ability to change flow rates while they are running. They are designed to run constantly.
This new version model works off a WIFI app, which means it user friendly and easy to use. These pumps work really well with calcium reactors. One of the biggest issues with calcium reactors is frequent adjustments. You will save a bunch of time switching to this solution over other pumps like the Tom Aquatics dosing pumps. Just set it and relax.
It comes with a heft price tag, but if you are running a calcium reactor, it's a great choice.
Perfect For – Those Wanting An Accurate Device or Using A Calcium Reactor
Pros
Peristaltic Pump
WiFi Enabled
7. Jebao Programmable Auto Device
The Jebao Dosing Pump is usually what reefers on a budget go for when they looking for cheap dosing pump to get them started. I saved this product for last on my list. You may be wondering why. After all, it has four dosing pumps and has a great price!
The main thing is that they have a history of bad quality control. Quality can vary when you order an import product and for something like a dosing pump, I would prefer to stick to higher quality brand. I feel the Kamoer X1 is a better buy and easier to use.
If you are looking for cheap and multiple pump heads, this can be the solution for you. Just make sure you calibrate the pump consistently.
Amazing For – Those Looking For A Cheap Option
Pros
4 Dosing Heads
Great Price
Cons
Quality
Needs To Caliberated Often
What Kind Of Tanks Will Benefit from This?
The best aquariums for a dosing pump would be reef tanks that have a heavy need for calcium and alkalinity. These would be aquariums that are dominated by LPS and SPS corals. They are also beneficial for tanks that run on low nutrients. This is a more common issue with modern reef tanks. They often run low on phosphates and nitrates and need to be dosed into other to keep them at stable levels.
Another good aquarium to use a dosing pump for would be high end planted tanks. You can use a dosing pump to automate your micro and macro nutrient dosing and keep your planted tank stable
Which One Is Right For Me? ( My Recommendation)
Editor's Choice!
Neptune DOS
Controller Capable
Multi-Features
Best Value
Bubble Magus BM-11
Budget Option
Kamoer X1
The best aquarium dosing pump to buy would the the following three:
Neptune DOS – The best overall pump and works directly with the Neptune APEX
Bubble Magus – The best value in dosing pumps. Reliable and easy to use
Kamoer X1 – The more budget friendly way when it comes to purchasing a dosing pump
FAQS
How Do They Work in Tanks?
Aquarium dosing pumps work by injecting additives to your aquarium on a set schedule. They will often include controllers where you can adjust the injection rate and frequency. Others like the Neptune DOS, work with an aquarium controller and will have more advanced feaures
Do I Need This Device?
No, you do not need a dosing pump to run a successful reef tank. In fact, if you lack any hard corals like LPS or SPS corals, you will not need a dosing pump. Dosing pumps are best suited for reef tank owners who run LPS or SPS dominated tanks. You will also need them for mixed reefs as your hard corals get larger over time.
In saying that, there are many reefers who still manually dose these days. There are also others who upgrade to a calcium reactor. A dosing pump is the easier to use, and most pain free method of the three. They also work with planted tanks for micro and macro nutrient dosing as well as trace elements.
How Do You Set This Up?
A dosing pump is very easy to setup. Once you find the doing pump that fits for you, the main thing you will need to do is calibrate it. Every dosing pump has calibration instructions where you run some of your additives through the tubes to determine the flow rate of the pump. Once you calibrate, it's a matter of knowing your dosing needs and setting up the schedule. Once you set up the dosing schedule, you will want to regularly test your aquarium water in order to see if you need to make any adjustments.
How Do You Calibrate this Device?
The best tip with calibration is to calibrate with the fluid you are planning to dose. Do not use water, as it is not the same thickness as the solution you are using. If you use water, you will likely calibrate incorrectly. It's best to calibrate for 20 minutes into a breaker to get the flow rate. Measure with the breaker to calibrate.
What's Your Favorite? (Your Turn!)
Get a model I missed that you want to talk about? Leave a comment below and let's start a discussion. I hope this post helped you make an informed decision. See you next time!
About the Author
Latest Posts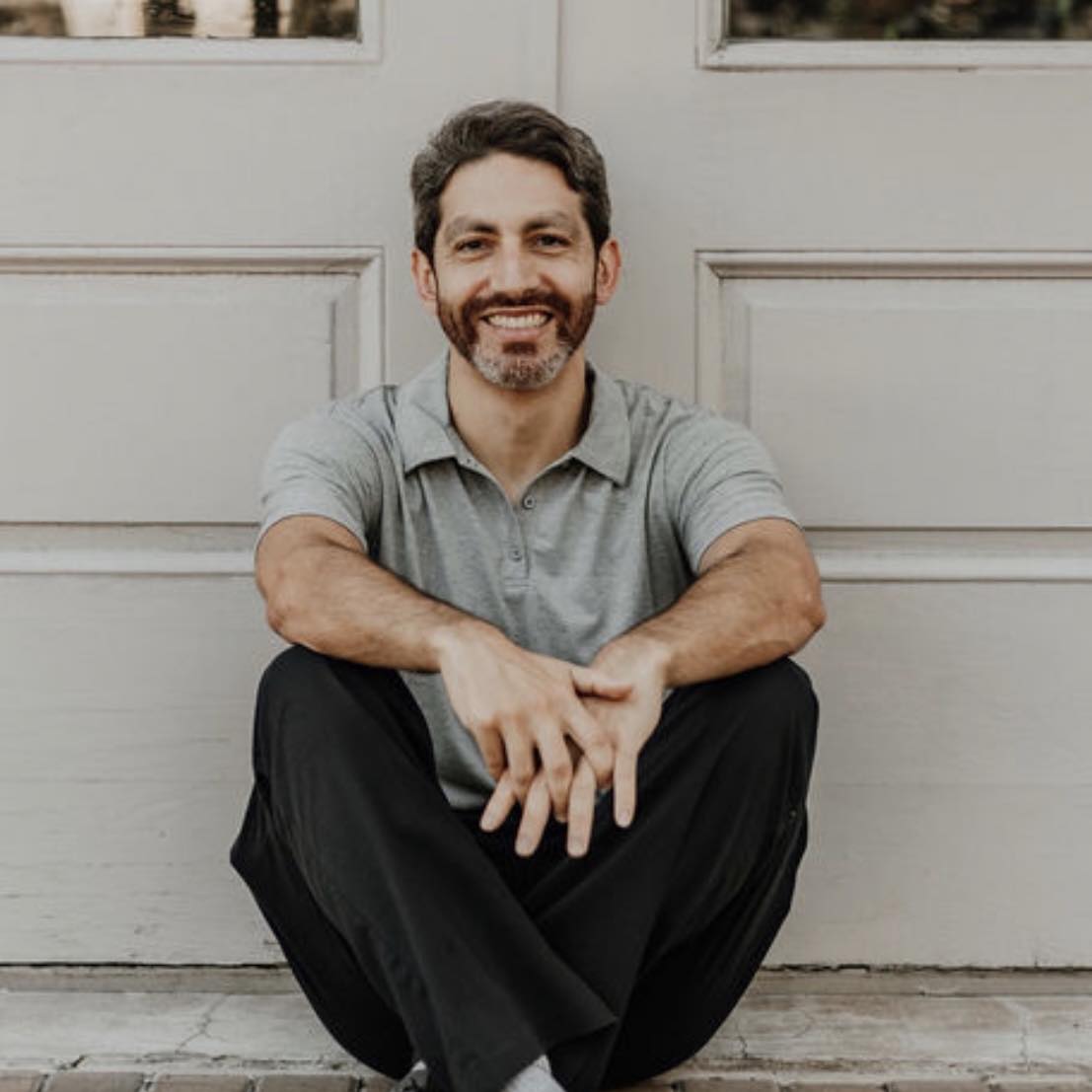 I'm thrilled that you found Aquarium Store Depot! Here you'll find information on fish, aquariums, and all things aquatics related. I'm a hobbyist (being doing this since I was 11) and here to help other hobbyists thrive with their aquariums!