Thank you for visiting! By the way… any links on this page that lead to products on Amazon and other stores/partners are affiliate links. Aquarium Store Depot earns a commission if you make a purchase.
Are you struggling with finding a quality aquarium sump or refugium?
In this blog, we share the best aquarium sump and refugium offerings, from Triton style sumps to 4 stage sumps. Even DIY kits are included.
With over 25 years of experience in the aquarium hobby, I've assisted countless clients, hobbyists, and readers like you determining their filter needs and also built a few sumps myself for a 40G breeding and 125 G reef tank. I've personally tested these products in real world scenarios to determine the best aquarium sump and refugium on the market.
The Top Picks
There are a lot of options presented in this post so you may be wondering what we would recommend. If you are longer for a sump that has everything, I would strongly recommend the Trigger Systems Triton Sumps. The triton is the go to method for premium reefs today and they offer massive value for those in that price range.
Editor's Choice
Trition setup
Size
Adjustable baffles
Best Value
Budget Option
DIY Kit
3 stages
High quality acrylic construction
For the budget conscious aquarist, I would recommend the DIY sump and refugium kit by Fiji Cube and pair it with a match dollar per gallon tank at Petco or Pet Smart. You can built a great sump and save quite a bit of money over purchasing a manufactured sump. Sometimes the best aquarium sump is the one you design.
The Trigger Systems Crystal is a great all around package and has a great name behind it.
The Candidates
With all that said, let's dive in and look at the best aquarium sumps and refugiums available for purchase today. These are the offerings we feature in this post and ones we tested out.
The Reviews (2023 Update)
Now that you have seen the list, let us dive in and see what these sumps are all about!
1. Trigger Systems Triton
Editor's Choice!
The Trigger Systems Triton Sumps are a new concept in sump systems. Sumps first started with Berlin sumps, which was just a sump that had a chamber for a protein skimmer. Then you had the creation of refugium sumps with the skimmer in the first chamber than a small refugium chamber. These were primarily designed for a reef tank to house beneficial organisms. The Triton method is a new reefing method that relies on a larger refugium chamber where the primary filtration method is from the natural filtration of your refugium.
The Triton sump by Trigger systems delivers on the method. It is feature loaded with probe holders, three drains, and adjustable baffles. The refugium section is oversized to accommodate the needs of the triton method. Trigger is well known for making quality sumps in the reefing screen. This is Trigger systems high end reef sump offering.
Pros
Brand name
Quality construction
Modern filtration method for today's reefs
Cons
2. Trigger Systems Crystal
Best Value
The Trigger Systems Crystal Sumps is a reasonably priced 3 stage sump that everything you need to build out an elite level setup. It comes with two drains to connect your plumbing and comes with a bubble trap to ensure your return pump doesn't pull our microbubbles. The bubble trap area can actually house media with their included media platforms. This is an added plus as it puts the chemical filtration in the back versus the front.
The filter sock holder is a locking style that keeps filter socks secure and accepts standard 4″ 100 micro socks. Each drain comes with a bulk head at allows you to insert PVC plumbing into it.
It is a very lean design with a eurobrace to ensure it stays study. This series comes in various sizes, so you can find one that fits in your aquarium stand. It doesn't have adjustable baffles or probe holders like the Triton to keep costs down. It doesn't have probe holders, but then can be added easily with accessories in the future
Pros
Reasonable price
Has everything you need to get started
Brand name
Cons
Still expensive for some
No probe holders
3. Fiji Cube Kit – A Great Do It Yourself Kit
Budget Option
I am a big fan of building your own sump, especially if you want to incorporate a sump and refugium in your sump as many sump makers do not have chambers for both. This DIY sump and refugium kit by Fiji Cube really answers the call with a high quality sump kit.
The dollar per gallon sales from PetSmart and Petco offer a great way to get a cheap sump and Fiji Cube's kits are meant for either a 20 gallon or 40 gallon aquarium. This 40 gallon gallon kit will handle all medium sized aquariums and is easily adjustable to either be setup as a traditional sump + fuge setup or as a triton setup.
I really love the three filter sock design, I just wish they would do 55 gallon and 75 gallon sump kits. Fortunately, there is a nice 55 gallon triton sump kit available from Jax.Racks for those of you with 6 foot long tanks.
Pros
DIY Kit allows you to build the best sump setup for your tank
Can be setup for either standard Skimmer + Fuge or Triton method
Kit + dollar per gallon tank = cheap and great value!
Cons
No drain bulkheads do you need to DIY the drain area to fit
Only 20 and 40 gallon aquarium kits available
You need to assemble the kit yourself
4. IceCap – With Auto Top Off Reservoirs Built-In
The IceCap sumps are a well designed sump that include a fresh water reservoir so you do not have to maintain a separate reservoir for top off. This sump has dual drains allowing for a bean animal overflow to be connected to it and the covers most for a very clean and professional looking sump. The sump comes with probe holders and the ability to adjust the water level from 5-9 inches.
This is a great reef sump if you are working with a tight space, or just want a sump with the reservoir built in. The measurement lines on the reservoir is extra helping in determining how much water you have left in the reservoir.
My only critique on this design is the reservoir sacrifices the ability to hold a refugium. I would have preferred a refugium section over the reservoir myself. Fortunately, their larger IceCap XL Sump models actually do have a refugium section AND a reservoir, making the models a comprehensive package.
Pros
Dual drains so bean animal overflow can be connected to it
Has a freshwater reservoir so you do not have to have a separate one
Clean and professional looking
Cons
Non XL models do not have a refugium section
Refugium is still a little small on the XL models
5. Trigger Systems Ruby – The Brand Name In These Products
Trigger Systems really started the cool looking sump craze and has been recognized in the industry for their high quality craftsmanship. This Trigger Systems Ruby Sump offers a true 3 chamber sump. Both the protein skimmer and refugium sections are adequately sized to house both comfortably. It has dual drains like most of the premium sumps we have reviewed here.
The filter sock holders lock into place so you don't have to worry about them accidentally falling into your sump. Three probe holders are included in the first chamber and a media chamber is included so you can place carbon before the return section. The design is finished off by a clean red colored euro-braced design. It really is a competent and well rounded design.
Pros
Recognized name brand in the industry
Great all around design
Nice aesthetics
Cons
Fuge still could be larger, but Trigger does sell Triton sumps
Can be on the more expensive side compared to others listed here
6. EShopps Advanced Series – For the Serious Hobbyist
The Eshopps Advanced Series Sumps is the 3rd generation advanced series sump from Eshopps. It is a well built sump that incorporates a skimmer and refugium section. What I love about this sump is that it has a two channel design so as one drain goes to the sump while the other goes to the skimmer. This allows for you to have separate drain flows to your skimmer and fuge section. It comes complete with probe holders and a float valve holder. It is a great all round design.
Because it has two drains on it, it is designed for bean animal overflows. It has a very generous protein skimmer section, which will allow you to add an oversized skimmer. The fuge section is smaller than I would like, but is adequate for this design as it a primarily skimmer run sump so you are definitely going to want to add the best protein skimmer you can afford on this build.
Pros
Two drains so you can use a bean animal overflow
Very generous protein skimmer section
Is built to use a protein skimmer and refugium
Cons
Models only go up to 36″ in length
Refugium section is not that large
7. Fiji Cube Pro – A Pro Level Reef Unit
When I first saw Fiji Cube's Sumps, I immediately feel in love. This is such a clean looking sump and expertly designed. The blue and white design will look great in your cabinet or fish room and they make longer sumps that the other manufacturers do not make.
Let's talk about why this sump is so awesome. First is the computer laser cut design. Next is verstalie first chamber than can either hold filter socks or be converted to hold media. The skimmer section is just right, and features a tighter fit so there is less wasted space in the sump. The sump comes with probe holders and all baffles can be adjusted. The water level is adjustable to 12″ – which is the highest level available for sumps on this list and all chambers can be adjusted. I love the extra fit features like the removable lids on every section. It keeps things clean of salt creep and enclosed for less water evaporation and humidity in your cabinet.
It is a pricy sump given it's features. If you are looking for that "cool" sump for your setup, this is one of the best ones to purchase.
Pros
Design
Lots of sizes – up to 46″ long
All baffles are adjustable
Cons
8. Bubblefin DIY – A Cheap Option
The Bubblefin DIY Kit is how to get a DIY done on the cheap. It comes with the acryclic baffles to get your started. You can build your sump configuration however you want with this kit. All you need is silicon and a steady hand when placing the baffles. It's a completely bare bones kit with just baffles, but a lot of DIYers like this option because they can build whatever they want.
The price of this kit is so affordable, you would have a hard time coming up with something comparable in time and money going to the hardware store and purchasing glass or acrylic baffles.
The only complaint I have from this kit is it is missing a pipe hold or bulkhead. You can purchase those separate from other vendors online though. It doesn't have the same features as the Fiji Cube kit, but the price is very hard to beat
Pros
Very cheap!
Configure your sump like you want
Cons
Missing filter sock holders and bulkheads
9. Eshopps RS Series – A Great Entry Level Unit
This is the budget offering from Eshopps. The Eshopps RS Series Sumps is most common aquarium sump you will see at local fish stores.
It is a very basic, no frills sump that gets the job done for those who are starting out or just want a very basic sump. They are best meant for protein skimmer powered Berlin style saltwater aquarium and reef tank setups.
Pros
Simple
Cheap
Easy to Setup
Cons
Single drain means you cannot setup a bean animal overflow
Can only accommodate a protein skimmer
Not pretty to look at
What Is An Aquarium Sump?
An aquarium sump is a separate aquarium that is plumbed into your main aquarium. They are frequently used in saltwater aquariums and considered the best aquarium filter option. This is because most of the best equipment available is meant to be placed in a sump. The sump is normally placed inside the tank cabinet and other times they are pump to a separate fish room or basement. A separate fish room or basement offers the most accessibility, but mostly common on larger or commercial builds.
Most of us who will setup a sump are usually going to place the sump inside the cabinet and use a submersible return pump to move water back to the display tank. You can see how a sump is used in a professional environment like Tidal Gardens below:
Most sumps will be designed with 3 sections:
The drain section
The flex space section
The return section
The drain section will usually have mechanical filtration either through filter rocks or filter cups that will have sponges or floss with chemical media. In most saltwater setups, this is where you would install the best protein skimmer that works for your setup..
The flex space section is a section where the a refugium (or fuge for short) would be spaced. Sometimes live or dry rock is placed here along with macroalgae to support microfauna and to remove excessive nitrates and phosphates from the aquarium. In a freshwater setup, this section can be used as a safe place to put freshwater plants like Anubias, Java Fern, Duck Weed, Guppy Grass, Java Moss, and Luffy Marimo Moss Balls are all excellent candidates for a freshwater refugium.
In reef tanks, there is a new method called the Triton Method that switches the order of the refugium and protein skimmer. The refugium is placed first and the skimmer follows it.
The also section is the return section, which is where your return pump goes and where your auto top off is placed. This return section is the part of the sump that will have a variable water level so as your water evaporates the water in this section will drop. This will also be the first area of your sump that will fill up if your return pump is shut off.
What Is A Refugium?
A refugium is a section in your sump that is reserved as a safe space for micro fauna and macro algae in your aquarium in saltwater tanks and a safe spot for live plants in a freshwater tank. The advantages of a refugium are several:
In a saltwater aquarium, this allows you to cultivate beneficial pods that your fish and corals will in turn eat. The pods also act as a clean up crew that eats detritus in the aquarium.
Macro algae and live/dry rock can be used in a refugium to house pods and filter out excessive nitrates and phosphates in the aquarium. A large enough refugium in combination with a quality protein skimmer can potentially eliminate water changes.
For freshwater tanks, plants can be housed here to act as a filtration device to filter out chemicals and excessive phosphates and nitrates. while not as effective as in saltwater aquariums, they are still useful when a large enough refugium is used.
How To Select An Aquarium Sump and Refugium (Buying Guide)
There are A LOT of sumps and refugium designs to chose from. It is pretty overwhelming to figure out what will work best for you. Here are a few factors to consider to help you out:
Size – You are limited to the size of your cabinet. The bigger the sump the better if you can fit and manage it.
Versatility – Sump designs with multiple chambers and adjustable baffles allow you to work around the design to fit a variety of equipment.
Durability – You want your sump to last the life of the tank. It is a pain to replace a size. Consider the following:

Acrylic vs. Glass – Acrylic is light and less prone to cracking. Scratching is not as big of a deal with sumps as they are in your display
Acrylic vs. PVC – PVC is an even more durable sump design, but very expensive. You can consider a PVC Hybrid that combines both PVC and Acrylic at a lower cost or chose to go all PVC. Either way, the build will likely be a custom aquarium sump

Accessories – Features like probe holders and euro bracing make for a cleaner and easier to work with design
Ease of Installation – If there are videos or instructions available that makes things a whole lot better. A sump with bulkheads included is also extra nice
Aesthetics – You want your sump to look cool right ? ?
Low Noise – A bean animal design will have the lowest noise possible.
Conclusion
Sump purchasing will drive a lot of buyer anxiety to you. It's the central operating hub of your reef tank. I hope I helped alleviate your anxiety in your purchasing decision. If you felt I left something out, please leave a comment below. Thanks for reading!
About the Author
Latest Posts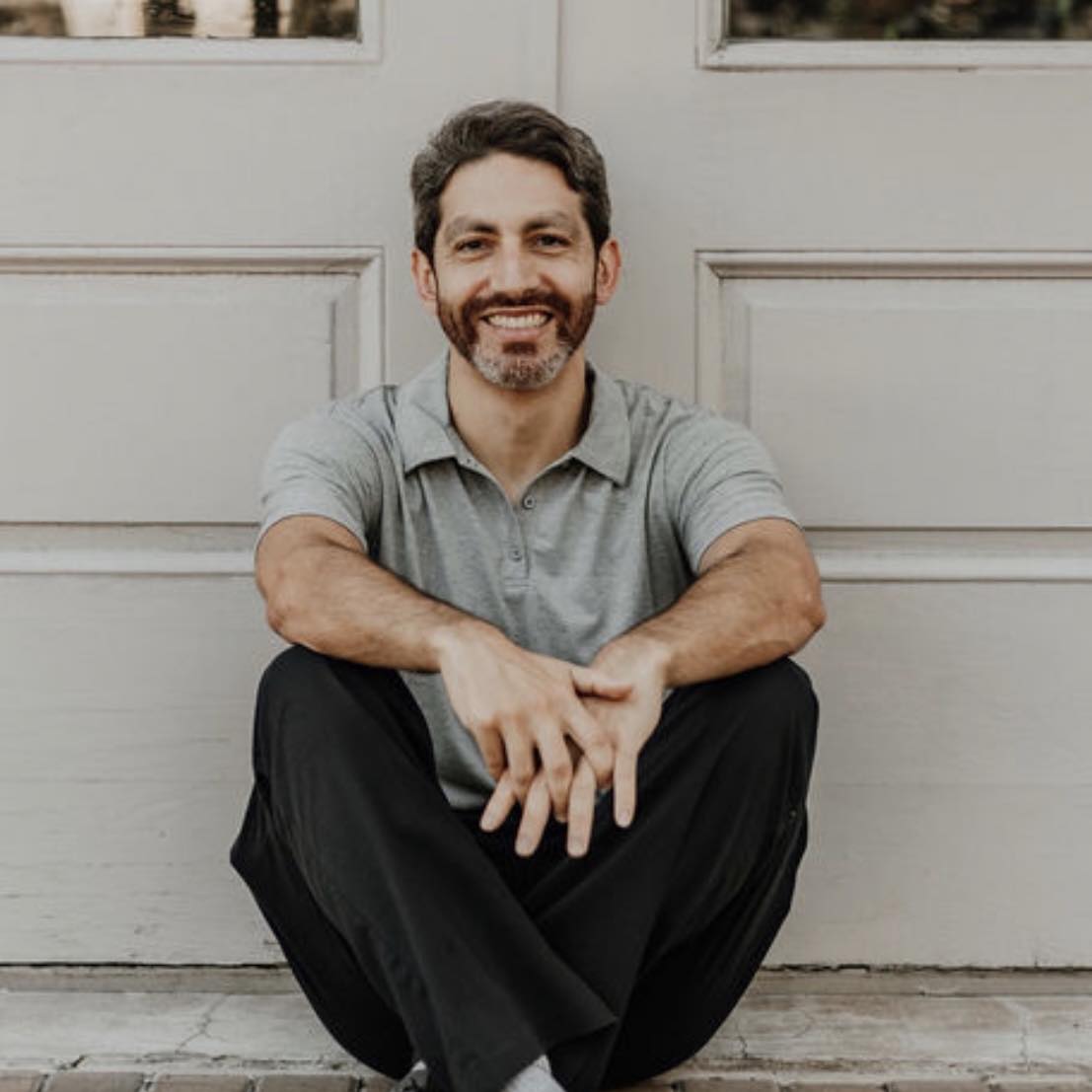 I'm thrilled that you found Aquarium Store Depot! Here you'll find information on fish, aquariums, and all things aquatics related. I'm a hobbyist (being doing this since I was 11) and here to help other hobbyists thrive with their aquariums!