Thank you for visiting! By the way… any links on this page that lead to products on Amazon and other stores/partners are affiliate links. Aquarium Store Depot earns a commission if you make a purchase.
Are you looking to purchase the best aquarium filter for your fish tank? I know this is the one equipment topic that can create the greatest anxiety. There are so many filter types and so many brands. What makes a good filter and how do I know if a brand is trustworthy? These are all valid questions. My goal today is to relieve your anxiety so you can make the best decision possible for your aquatic loved ones. Are you ready? Well, let's dive in!
Determining What Aquarium Filter Is Best For You
Aquarium filtration systems can be a frustrating topic for a newcomer to the hobby due to the vast number of choices and marketing behind each system. I'm covering both saltwater and freshwater aquarium filters in this post. Let's break this down into several factors for you:
What type of setup are you considering?
How concerned are you about noise?
How large is your home aquarium?
What is your budget?
Your desired setup is your biggest factor in my mind. If you are planning a simple freshwater shrimp tank, you will do fine with a simple sponge filter. However, if you are looking at mixed reef tank, you will likely want to consider a sump.
If noise is your biggest factor, you will not want to go with a sponge or hang on back filter (HOB filter). These sponge and HOB filters, while cheap and easy to use, are some of the loudest aquarium filtration systems. More expensive filter types, like canister filters, fit the bill best when it comes to keeping things silent.
When it comes to budget, sponger filters are the cheapest and sumps are the most expensive. Your fish tank filter should be the biggest investment in your aquarium so plan wisely. It is the one piece of equipment that you should not go cheap on!
What Makes A Good Aquarium Filter?
Not all filters are created equal. In order to determine what the best fish tank filter is out there, I need to set up some criteria first.
Durability
The filter must have a history of lasting a long time. No cheaply made filters. We are looking at German and Italian made filters and high quality manufacturers who back their products with solid warranties.
Type
Only one filter type is making the cut for each category in my best fish tank filter list. I am not going to throw up 29 aquarium filter systems to suggest to you. My categories in this post are:
Canister Filters
Power Filters (HOB filters)
Internal Filters
Sponge Filters
Aquarium Sumps
Protein Skimmers
Media Reactors
These types of filters are the mainstays in our industry for both freshwater and saltwater aquariums. I will not select filter types that have served their time (fluidized filters) or specialized filters like diatom filters. I'll pick the best fish tank filter from each category so you don't have to waste your time running through dozens of options.
Quality
The filter has to be high quality to make the list. This means I'm likely not going to select the cheapest option. I will have links to my other round up posts so you can see those category lists and see cheaper options if the products I select here are outside of your budget.
The Line Up
Now it's time for the list! There are many aquarium filter systems out on the market to the point where it can be very overwhelming. I'm going to cut through all the fluff in this post and only focus on the best of the best. These selections are coming from my over 25 years of experience in the hobby and field testing either with myself, clients, or through other hobbyists I know.
I'm also covering freshwater and saltwater filters. Both types of aquariums have different necessary tank water conditions, so I'll walk you through everything!
In a hurry? I recommend OASE Biomaster Thermos for Freshwater Tanks and Trigger Systems Tritons For Saltwater Fish Tanks.
The 7 Best for 2023
1. OASE Indoor Canister- The Best Canister
Editor's Choice!
The OASE Biomaster filter is the best canister filter on the market today. It has everything you would want in a quality canister filter. It has the durability of being German made. It has a great multi stage water filtration system (a four stage filtration process) and massive media capacity.
What sets this performance canister filter apart is its removable mechanical filtration section. This feature alone is worth the price as this section of the filter comes out without having to take apart the entire filter. This makes the mechanical stage of the filter easy to access and clean, meaning that you will likely perform maintenance more often. There is a saying in the hobby that the more of a pain it is to maintain something, the higher the likelihood you won't bother!
The canister filter also features an integrated heater, which means the heater stays in your filter and not inside your tank. This canister filter has become the favorite of modern aquascapers as the go to filter for award winning aquascapes in the US and Europe. Even well known YouTubers George Farmer and GreenAqua actively promotes this filter as one of the best in the market to improve water quality.
Pros and Cons
Pros
Integrated heater
Removable mechanical filter chamber
Durable – German made
Cons
Expensive
Difficult to find at local fish stores
2. Hager Aquaclear – The Best Power
Editor's Choice
The Hagen AquaClear is the world's best selling power filter. There is a reason why this power filter filtration system is so successful. These HOB filters are simply built and very reliable. The wide and deep filter media chamber gives it the most flexible media section and capacity of nearly all hang on back filters on the market. This HOB filter is so well designed, you will find it in freshwater and saltwater tanks – even as a modified refugium!
There are also 3rd party vendors who develop mods for this HOB filter like inTank that work to make the filter even more versatile and efficient.
It is one of the few power filters that uses foam filters instead of a filter cartridge. It features a unique multi stage filtration system that provides complete mechanical, chemical, as well as biological filtration media. In the long-term, this power filter ends up becoming one of the cheaper filters because you never need to replace the foam filters vs dropping money every month on filter cartridges with brands like Marineland.
It looks odd and outdated, but the power filter does the work to improve water quality. I will always recommend it as the best hang on back filter to aquarists because its reputation speaks for itself.
Pros and Cons
Pros
Durable – German made
Flexible media chambers
Reusable mechanical media
3. OASE BioPlus Internal – The Best Internal
Editor's Choice
The OASE Bioplus Therm is the only internal filter I would recommend to an aquarium keeper. It's a mini version of the Biomaster Thermo. It has a diffuser and adjustable water flow nozzle on the top for better flow control that spreads out the water to prevent surface scum from forming. These internal filters also have a module to hold an OASE heater in each unit. This puts the heater out of sight and away from your tank inhabitants.
The filter is designed to fit in corners, which keeps this unit from being an eyesore in the aquarium. When you take out the filter chamber, the filter will still run allowing for easy access and cleaning all while keeping flow going. The filter is run with several pieces of foam that provides three stage filtration of chemical filtration, mechanical filtration, and biological filtration.
I have seen this filter at tradeshows running planted tanks. You can barely notice it unless you look closely at how it is installed. For anyone running nano tanks, this is a great filter to try.
Pros and Cons
Pros
Durable – German made
Integrated heater
Easy to maintain
Cons
No chemical filtration
Smaller media capacity over other types of filters
4. Hikari Bacto Surge Sponge – The Best Sponge
Editor's Choice
The Hikari Bacto Surge sponge filter is a name brand sponge that is known for its high quality reputation. The main selling point of this fish tank filter over its other competitions is the quality of the sponge. It is highly porous, giving it higher surface area than others on the market. The filter base is also constructed differently.
Due to its construction, the filter can be customized to make them more silent than other sponge filters. They are more expensive than their competing sponge filters, but the quality of the design make them worth it. They are most ideal in breeding tanks and shrimp aquariums.
Pros and Cons
Pros
High quality sponge
Can me made more silent
Back up a name brand\
Cons
No chemical filtration
More expensive than competiting sponge filters
5. Trigger Systems Triton – The Best Sump
Editor's Choice!
The triton method of filtration is something that has been becoming more relevant in the reef tank world as you don't have to perform water changes . This sump by Trigger Systems is specifically designed for its format and is in my mind the best aquarium sump you can purchase today.
The triton layout puts the refugium section of the sump first. The area is also bigger so you can place your macro algae and house beneficial organisms in your sump. The second section allows for a protein skimmer and then you have bubble trap areas that goes into the return section.
I like the probe holders in this setup and the closed top for the refugium section. The baffles are also adjustable, allowing you to accommodate multiple skimmer models. It has all the makings of a quality made sump with a format that is becoming more in demand these days. The only issue I have with is its price. Other reefers may also not like that it only comes in one color. It is well worth the price if you are looking for a sump in this format and demand quality.
Pros and Cons
Pros
Brand name
Quality construction
Triton format
Cons
Expensive
Needs a tank with an overflow or drilled tank
6. Nyos Quantum – The Best Protein Skimmer
Editor's Choice!
Protein skimmers can be overwhelming to shop for. Many have gimmicky features and brand names love to name all these unique features that supposedly make them better than the other.
With the NYOS skimmer, I look at one thing – performance. This beast of a skimmer is the best performing protein skimmer I have personally used. It looks simple in its form and operates much like its value conscious skimmers. This makes it easy to tune and maintain.
What makes this skimmer stand out is its reactor chamber and needle wheel design. The reactor chamber is one of the largest for its size among all skimmers. The needle wheel is a patented design that Nyos calls the Nyos Twister.
This twister design gives the bubbles an additional spin in the chamber, which greatly increases the contact time that the bubbles have in the reactor chamber. This is what makes the NYOS skimmer so great at removing waste out of your system.
Add to this that the NYOS is equipped with a AC pump. You will have piece of mind that the pump will last a lifetime. It is an expensive skimmer, but it is well worth the investment if you have a high end mix reef or SPS system.
Pros and Cons
Pros
German made
High performance
AC pump
7. Bashsea Media Reactors – The Best Media Reactor
Editor's Choice
Bashsea Media Reactors
The Best Media Reactor
The Bashsea Media Reactors are a best in class media reactor. Built to an industrial level, these reactors will provide years of reliable service!
Click For Best Price
This was a tough entry for me. I was a huge fan of the NYOS Torq and felt it was the best media reactor when it originally came out. Unfortunately, production of the Torq was discontinued, which means another player needs to come into the market to replace what the Torq brought to the table. Enter Bashsea.
Bashsea is most well known for their great sumps. They are highly durable, reliable, and have great features. Their media reactor is no different. What makes the Bashsea reactor so great? It's the extra large design and its free flowing design that allows for maximum water-media contact time.
Bashsea's production is made with their proprietary laser cut water distribution plate. This plate eliminates channeling of the media as well as easy access to maintain and replace filter media. The chamber is designed to work with activated carbon, GFO, mixed media, nitrate reducers, and calcium reactors.
It's only drawback is the price, but you are getting a piece of equipment that will last forever with how well made these are.
Pros and Cons
Pros
Quality construction
Large capacity
Media flows freely
Cons
Expensive
Only does chemical filtration
How Do They Work?
Let's break down the science of how an aquarium filter works so you can determine what filter is best for you. At their core, an aquarium filter is designed to satisfy all 3 types of filtration. They are:
Mechanical Filtration
Chemical Filtration
Biological Filtration
| | | |
| --- | --- | --- |
| Filtration Type | Filter Media | Role |
| Mechanical | Sponges, foam, filter floss | To remove debris and particles from aquarium. Needs to be washed regularly |
| Chemical | Activated carbon, GFO, Ammonia remover, peat | To remove harmful chemicals from the aquarium or to alter the chemistry of the system |
| Biological | Sponges, bio-balls, substrate, porous rock | To house beneficial bacteria to convert ammonia down to nitrate. Some filter media can remove nitrates |
Mechanical Filtration
Mechanical filtration removes debris and particles from your aquarium that can break down and produce toxic ammonia. You will usually see several types of mechanical filter media in the hobby these are:
Filter floss
Sponges
Fine Filter/polishing media
Filter Socks
Diatom Filters
Floss
Filter floss is the simplest filter media to use as well as the cheapest. It has been used in our aquariums since the very beginning and has its purpose. The biggest issue with filter floss is that is it not a reusable filter media, so it doesn't have much utility in the long run.
Sponges
Sponges are what you will see in most canister filters and some hang on back filters (HOB filters). These sponges function as a dual role and are coarse to catch larger particles. Over time, they house beneficial bacteria and should be washed with aquarium water to preserve the colonies.
Polishing Media
Fine filter media is a fine sponge that you will find in many higher-end canister filters. This filter media is very fine to catch small particles and to clarify the water. Like sponges, they are meant to be reusable and will carry beneficial bacteria colonies over time. For freshwater aquariums, the combination of a sponge and polishing filter media in a canister filter is a great combination.
Socks and Fleece Filters
Filter socks are a type of mechanical filter media that you will see installed in aquarium sumps and all in one fish tanks. A filter sock is a fine mechanical filter that can filter down to 100 or 200 microns. They are very effective in removing particles in the aquarium and they keep the water clean without constant water changes. They need to be washed or replaced often. There are other options like fleece roller mats that are used in high end setups that ease the need to replace socks as often. Filter socks and fleece filters are more common in saltwater setups.
Diatom Filters
A diatom filter is the ultimate in mechanical filtration. It can filter down to the micro and is so effective it can actually trap parasites like ich. However, they are not meant to be installed permanently. They can be expensive to use and usually are stand alone units. The cheapest diatom filter you can purchase today is the Marineland Magnum internal filter, which allows you to use a diatom cartridge.
Chemical Filtration
The chemical filtration is typically second in a multi stage filtration process. Its purpose is to clarify the tap water or to adjust the chemistry of it to suit the inhabitants. The most common chemical filtration media is activated carbon, which is used to filter out toxins like copper, make the tank smell better, and clarifies the water. Other media like peat moss is used to alter the chemistry of the aquarium.
For chemical media types, I would recommend either Chemi-pure or Seachem Purigen. Chemi-pure is effective at removing chemicals and phosphates by using pelletized activated carbon and ion exchange resins. Purigen can do the same, with the addition of removing nitrates, by using an organic filtration resin instead.
Best Value
There are other types of chemical media that work to remove ammonia and nitrate. On the saltwater side, there is GFO, which is used to remove phosphates.
Biological Filtration
Biological filtration houses the beneficial bacteria that converts ammonia into to nitrate. Biological filtration can come in many forms. Sometimes it's just a sponge, other times ceramic rings, substrate, or another material that has a high surface area.
Some biological filtration like Biohome can actually convert nitrate, making them a complete nitrogen cycle media. Depending on your setup and budget, you may want a complete biological media or one that just converts down to nitrates.
Editor's Choice!
The Nitrogen Cycle (aka Biological Filtration)
The purpose of an aquarium filter is to provide an area for beneficial bacteria to grow. This bacteria that colonizes in your filter and converts harmful ammonia down to nitrates in a process we called nitrification or the nitrogen cycle. It's broken down as follows:
Stage 1 – Nitrogen is introduced in food
Stage 2 – Ammonia is excreted by fish waste or produced by decomposing matter
Stage 3 – Nitrosomas bacteria converts Ammonia to Nitrite
Stage 4 – Nitrobactor bacteria converts Nitrite to Nitrate
Stage 5 – Plants use Nitrates and Ammonium as fertilizer to complete the cycle
Most filters will colonize Nitrosomas and Nitrobactor bacteria that will convert Ammonia into Nitrate. You can get media that will remove nitrate and there are some filter media that is compatible of colonizing anaerobic bacteria, which will consume Nitrate. Generally though, its plants that will convert Nitrate as fertilizer in a planted tank.
Most planted tanks, however, still need lots of filters, more so than fully stocked fish tanks. This is because the decaying plant material will often times produce more ammonia than pet fish. Also, aquascapers will often overdose a tank with aquarium fertilizers on purpose to keep nutrient levels high using a technique called the Estimative Index of Dosing.
Most Popular
There are several to cover here so I work in sections. For freshwater we can break them down as follows, in order of their quality:
Canister Filters
Hang On Back Filters/ Power Filters
Internal Filters
Sponge Filters
Aquarium Sump
Canister Filters
Canister filters are external filters that are designed to hold a large amount of filter volume. These filters will usually have a high water flow rate, flexible filter media selection chambers, and are generally the most durable of all the other types of filters on our bullet list.
An external canister filter will also have the quietest filtration process of all aquarium filters and can provide a clean presentation in your aquarium. They are often used in larger freshwater aquariums and planted tanks. They are expensive, but well worth the investment. They are often considered the best aquarium filters when it comes to freshwater setups.
Hang On Back Filters (AKA Power)
Hang On Back Filters do exactly what they say. They hang on the back of the aquarium and filter the water via an intake that rates at the top of the aquarium. There is a varied quality when it comes to these filters. Some of these HOB filters will have a larger amount of volume, while others are thin and use a filter cartridge. Cartridges, while convenient, can really add up to the cost of running the fish tank filter in the long-run.
The main drawback to a power filter is the noise. The splashing noise a power filter makes when the water returns, can be disruptive if operating in a quiet space. They are still quieter than sponge filters though. Power filters are best in freshwater tanks, though have their uses in a saltwater aquarium.
Internal Filters
Internal filters are designed for smaller aquariums with limited space. They have the features of a hang on back filter, but in a smaller size. In general, they tend to be of lesser quality and filtration efficiency of an HOB filter, but have their uses in freshwater small tanks. Some that are well designed can also hide in the background of an aquarium.
Sponge Filters
Sponge filters are a favorite for those breeding fish or keeping shrimp. Because of their filtration process, they are the most gentle of all the best aquarium filters. This makes them an excellent choice for fish with delicate long fins like Betta Fish and Fancy Goldfish. They are simple to use, cheap to buy, and easy to maintain.
They only do mechanical and biological filtration though and are the loudest of all the filters on this list. They also can be messy as the bubbles that come from the filter will create splashes at the top of your aquarium. They are best used for freshwater small tanks.
Aquarium Sumps
Sumps have the largest filter media capacity, have the highest flow rate potential, and the most flexibility of all the fish tank filters on the market. They require the install of an overflow that can either be hang-on the back or drilled into the tank.
They are the most expensive and can be the most effective and efficient of all the filters on this list. They are potentially the second most silent when a proper return pump is installed to the system and the overflow is dialed correctly. Aquarium sumps are considered the best aquarium filters for high end saltwater tanks.
About The Flow Rate
Various aquarium filters will have a different flow rate. You will need to do your research to determine what the best flow rate would be based on your setup. That being said, I'll offer you a few tips:
Freshwater fish like Bettas prefer calmer waters and desire less flow
Fish like African cichlids prefer stronger currents and this desirable given their impact on bioload
Planted tanks will generally require more flow than fish only tanks
In saltwater tanks, you want enough flow to eliminate surface scum from the surface of your water
With corals, some corals prefer calmer waters while others prefer strong currents
In general, soft corals are okay with lighter currents while SPS corals prefer strong currents.
What About Undergravel?
You may have noticed that I did not put a premium undergravel filter on this list. Undergravel filters, while great I usually do not recommend. They are easy to install, but generally my experience is that the aquarist wants to change their setup over time and an undergravel filter is not the best system for some who likes to change their layouts.
Canister filters and power filters can easily adjust to any setup. You can move the filtration system to another fish tank you start, an upgraded system, or even a quarantine system. Undergravel filters are just made for one tank size, so you have to get a new filtration system if you change layouts or your tank.
You also cannot use fine substrates with undergravel filters, which limits you if you want to keep goldfish or attempt planted tanks with finer substrates.
How To Clean
Here are some quick tips about cleaning an aquarium filter from QuebucCichlides. I'll summarize below the video.
Don't "Clean" Your Tank Filters
When I say clean, I don't mean clean in the sense that you may be familiar with cleaning your household. You need to use your aquarium water when cleaning your filter. Wash the sponges in your aquarium water to preserve the bacteria.
Don't Replace Your Biomedia
Biomedia shouldn't have to be replaced unless it starts to break down. In that event, just add more. Just don't remove all your biomedia at once so you don't have a toxic ammonia spike.
Never Clean Your Pads and Biological Media At The Same Time
Doing so risks killing off more beneficial bacteria that could lead to a toxic ammonia spike and fish losses. Always clean them during separate weeks. Don't do everything at once!
Replace Your Polishing Pads At Least Every Month
Polishing pads get clogged fast and needs to be replaced more often than other forms of media. If you have to replace it sooner, you may be feeding more than necessary.
Be Wary Of Filter Cartridges
Filter cartridges have a big disadvantage due to the lack of surface area and the fact that you lose a bunch of beneficial bacteria when you replace one of the filter cartridges. This is the reason why I don't recommend any filters that use cartridges on this list.
FAQS
What Is The Quietest?
In my experience, the quietest aquarium filter you can purchase is a top quality canister filter. Nothing else comes close to it. A sump with a great overflow setup comes close, but often time the return pump will be louder than a canister filter.
Is A Bigger Size Better?
A bigger aquarium filter is almost always going to be better. There is no such thing as filtering an aquarium too much. The only issue you will run into is water flow. Some fish and inverts prefer low water flow rate, but you can tune down your filters to accommodate them. Always go for the biggest fish tank filters you can afford and fit in your setup.
What Are Fish Tank Filters Made Of?
A Fish tank filter is typically made of durable plastic or acrylic. The filters will contain a pump or have an option to attach a pump. They will usually come with a 3 stage filtration system to hold mechanical biological and chemical filtration media.
What Is The Best Type for the 100 Gallon Tanks?
When you get to these larger aquarium sizes, the best filters for 100 gallon tanks will either be a canister filter or an aquarium sump. I usually recommend a sump if the aquarium is going to be designed for a saltwater tank or if the tank size is 4 feet or longer.
How Many Filters For A 55 Gallon Tank?
You usually only will need one filter for a 55 gallon tank. You may want to consider two filters for a 55 gallon tank if you are planning a heavily planted tank and need the biological capacity and water flow rate to run one.
What Are Some The Top Brands?
This is an excellent question and is a split between the freshwater and saltwater side. On the freshwater side the major brand names are Hagen, Fluval, OASE, Eheim, and Marineland.
For the saltwater side you will have brands like CoralVue, Nyos, Ecotech, Reef Octopus, Red Sea, and Tunze.
All the brands I listed above are all trustworthy brands when it comes to a filtration system. You cannot go wrong purchasing fish tank filters from any of these brands. They all make quality equipment that lasts and is backed by warranties and have solid company histories.
Closing Thoughts
Choosing the best aquarium filter can be a daunting task. I hope this post helped relieve your buyer's anxiety. It is one of the biggest investments you will make in your tank and something you should not invest in without research and thought beside it.
Got any questions? Leave a comment below and let's start a conversation. I've owned many filters over the years and know the history of many brands. I'm always happy to talk about this subject. Happy fish keeping and thanks for reading!
About the Author
Latest Posts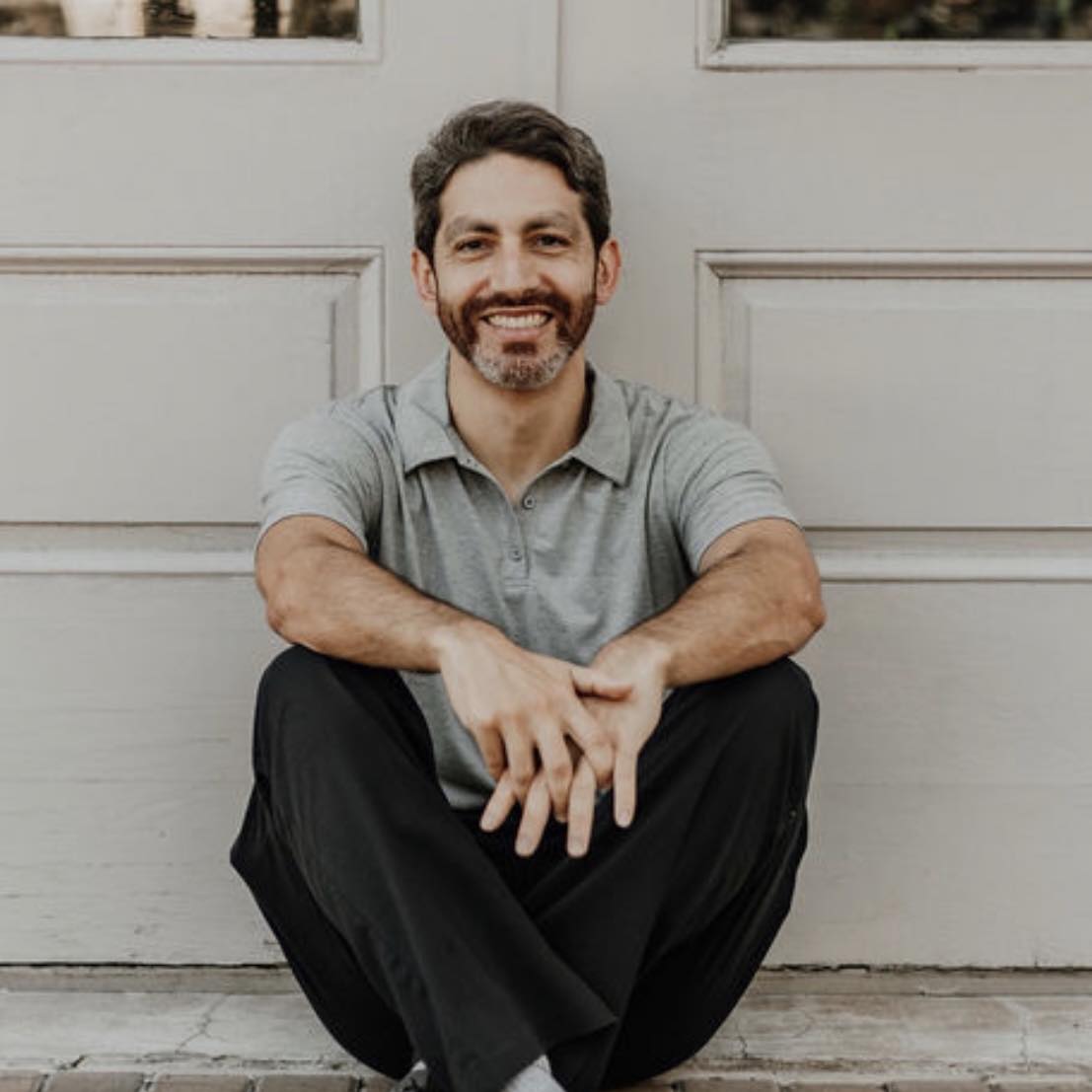 I'm thrilled that you found Aquarium Store Depot! Here you'll find information on fish, aquariums, and all things aquatics related. I'm a hobbyist (being doing this since I was 11) and here to help other hobbyists thrive with their aquariums!