Thank you for visiting! By the way… any links on this page that lead to products on Amazon and other stores/partners are affiliate links. Aquarium Store Depot earns a commission if you make a purchase.
For anyone who has a reef tank or freshwater tank where one is considering a cleaner setup, an overflow box is a major consideration. An overflow box is an entry point to setting up a sump. It filters out surface scum off the top of your aquarium and a properly installed overflow is a clean addition to your aquarium.
There are many overflow boxes out in the market, so what is the best overflow box? In today's post I will go over the types of overflow boxes, hang-on versus drilled overflow boxes, the best hang on overflow box and drilled overflow boxes, and how to install an overflow on your aquarium. I hope at the end of the article you will become more informed and less scared about installing an overflow to create a primer aquarium equipment system.
Types of Overflow Boxes
There are generally three types of overflow boxes:
Internal Hang-On Overflow Boxes
Internal Built-In Overflow Boxes
External Overflow Boxes
Internal hang-on overflow boxes are the simplest to install, but have the greatest risk of failure in your aquarium. The failure usually will occur with the loss siphon due to failure of the tubes, pump, or a power outage. They are usually the most affordable of the three and can be a good choice for those who do not want to drill their tank. The failure points of a hang-on overflow can be mitigated by building a larger sump.
Internal built-in overflow boxes are what you will usually see with Reef Ready Systems like a Red Sea Reefer. They are integrated with the tank and usually are built with a Durso style system, which can operate with only one hole but do not have the silent features of a Bean Animal Overflow. It is possible to get a custom aquarium with a bean animal internal built-in overflow, but you will typically pay a lot more then going with an internal hang-on overflow or drilling your tank and getting an external overflow box.
An external overflow box offer the most feature rich option on the market currently. You can easily find external overflow boxes with a bean animal setup and there are several models now that offer a slim overflow design, which leaves a very small footprint inside the aquarium. The main downfalls with an external overflow is that you cannot have a flush aquarium to the wall since the box will stick out, and you will have to drill your tank (or pay someone to drill your tank – more on that later in this post).
The 3 Best Hang-On Overflow Box (2023 Reviews)
While my recommendation would be to purchase an external overflow or consider a reef ready tank, there are many people reading this post who may not have this option. Below would be my recommendations for a hang-on overflow box:
In a hurry? I recommend the CPR Overflow Box as a hang on option!
Editor's Choice!
CPR Overflow Box
Adjustable Water Level
Failure Prevention Features
Best Value
EShoops Overflow Box
Budget Option
Blue Ocean Overflow Box
1. CPR – A Comprehensive External Unit With Failure Prevention Features
Editor's Choice
CPR is brand name that longtime reefers know. They are a small private company that has been around for ages pioneering one of the first successful hang-on protein skimmers on the market, the CPR Bakpak. Their overflow is another very successful product. This external overflow box is a step up to the Eshopps overflow box as it includes failure prevention options such as installing an aqua lifter pump.
The water level on the CPR Overflow Box can be adjusted on this overflow box allow you to modify the water level in your tank and it comes with a generous 1″ bulkhead with a pre-filter that can be used to prevent any clog from large inverts like snails. I highly recommend purchasing the aqua lifter pump for a full proof setup!
Pros
Failure prevention features
Adjustable water level
Cons
Internal part of the box is clear instead of black
Only one siphon & one drain
Need to buy aqua lifter pump separately
2. Eshopps – The Budget Minded Solution
We are going to talk about the Eshopps PF-800 for this review. This overflow box is made for aquariums 75-125 gallons in size. The black part of the overflow (the part that you can see in the tank) only measures 8″ x 2 1/4″ leaving a small footprint in the tank. It only has one siphon tube, but that tube measures 1.25″. It includes a pre-filter, which you can remove or keep on to prevent snails like clogging the pipe. It has nylon nuts so you can easily fasten to your tank. A lot of us who got started with sump filtration started with one of these and it has been unchanged for many years.
Pros
Cheap
Black Internal box and small footprint
Cons
No failure prevention features
Only one siphon & one drain
3. Blue Ocean – For The Value Conscious Shopper
Budget Option
The Blue Ocean Overflow Box represents a value for overflow boxes. It doesn't have the name recognition like Eshopps or CPR has, but it does offer similar features to the CPR as long as you purchase the optional power head. The drain is a ample 1″ bulkhead with a strainer equipped, which means you don't need to add a pre-filter to the box.
Pros
Cheap!
Strainer feature which means no prefilter needed
Cons
Requires a power head vs. an air pump to prevent loss siphon
Clear overflow box
The Top 3 (2021 Reviews)
I have provided a number of recommended overflow boxes above for those not considering drilling a tank. For those who are considering drilling a tank, there are a few one external overflow boxes I go to.
In a hurry? I recommend Fiji Overflow Boxes!
Editor's Choice!
Fiji Cube Overflow Box
Best Value
EShopps Eclipse Overflow Box
Premium Pick
Prodigy Slim Overflow Box
1. Fiji Cube – A Cheaper And Better Option Than The Eshopps Eclipse!
Editor's Choice!
The Fiji Cube Overflow Box is the ideal design for an overflow box. The design has the overflow box lower so the water level in the overflow box can be adjusted to be super quiet. They are also offered in more sizes than the Eclipses with the smaller models being a Durso design, while the larger models offering a true bean animal design.
Not only is the Fiji Cube overflow box have a superior design to the Eclipse, but it is also cheaper! Designed and made in Minnesota, Fiji Cube has been known for developing high quality tanks and sumps. This overflow box is another high quality product and worth a look if you want a slim overflow box.
One word of caution with the Fiji is that the template is made for a rimless tank. For a rimmed tank, you will need to place the template INSIDE the tank and drill where the water line marker is ABOVE the plastic rim. This will result in the box being mounted inbetween the rim on some smaller tank installs. On small installs I've done, this required me to make my own gasket (1/4" or 1/2" depending on the install) to make the box fit even.
Pros
Superior design and cheap for a slim overflow box!
Takes up very little space inside the aquarium
Kit comes complete with drill template, hole saw, and emergency drain piping
Cons
You will need to drill the tank (or pay someone to do it)
More advanced setup knowledge required over hang-on overflows
Template is for rimless tanks
2. Eshopps Eclipse Slim – Bean Animal Unit at an Affordable Price!
Best Value
The Eshopps Eclipse slim overflow boxes represent a great entry level into a bean animal setup. What makes a bean animal such a special overflow setup is that it covers multiple points of failure. The largest model has three drains, which will provide a complete full proof overflow design. The smaller models include two drains, but even that would be considered a pretty full proof setup.
The other great feature about the the Eclipse overflow box is the slim external design. It takes up a very small footprint in the aquarium that won't get in the way of aquascaping your tank. Finally, it comes with everything you need. It comes with the drill template, the hole saw, and even an emergency drain pipe ready to install!
The main gripe with this overflow design is the box design itself. The slim overflow stands too high compared to the overflow box drain. This leads to a noisier overflow box than designed. Fortunately, our next overflow box on the list solves this issue!
Pros
Full proof design
Slim overflow takes up little space inside the aquarium
Kit comes complete with drill template, hole saw, and emergency drain piping
Cons
You will need to drill the tank (or pay someone to do it)
More advanced setup knowledge required over hang-on overflows
The overflow box can be too high compared to the drain box which makes it louder than it should be if you oversize the box
3. Prodigy External – Limitless Potential
Premium Pick
The new Prodigy External Overflow Box is an adjustment breakthrough in overflow technology. When overflows first came out, they covered an entire section of an aquarium, cutting out valuable aquascaping space. Then we had the traditional overflow box, which left an ugly block in the middle of your tank. Then we move to the slim overflow, which is what the Eclipse and Fiji Cube represent.
This new overflow box is the next generation of overflows. The overflow piece that goes to your display tank is only 8mm thick! That's less than 1/3 of an inch. You can now get a bean animal overflow installed in your aquarium and have all the room for your aquascaping. I'm super excited the potential this product brings to our aquariums.
It also allows you to adjust the overflow gate, giving you an easy option to adjust your box's water flow level without having to reach into your sump and turn a gate value.
So what's the catch here? The first is the price. It one of the most expensive overflow boxes you can purchase and I'm also not feeling in the color. Orange is just weird to me and I would have preferred a neutral color like a black. It's also brand new, so it is bound to have some issues from the onset.
Give it a couple of years though and every manufacturer will be jumping to replicate this overflow – and also lower the price in the process ?.
Pros
Slimmest overflow available
Bean Animal design
Adjustable overflow gate
Cons
Expensive
The overflow box can be too high compared to the drain box which makes it louder than it should be if you oversize the box
Prepping for a Hang On Sump Setup
If you have decided to get a hang-on overflow, the next setup is prepping for a sump setup. Let's talk about the considerations you need to take into account:
How will I hang my return piping – assuming I don't want to drill
What size sump should I get?
What return pump should I get?
How will I hang my return piping – assuming I don't want to drill
Assuming you want to go with a complete drill free setup, you will want to get a U-Tuber directional return to get water to enter your display tank in an orderly fashion. This U-Tube by ThePetStop will get you going and will support either 3/4″ or 1″ tubing and is very easy to install. It comes in black so it should blend in well with black backgrounds.
What Size Sump Should I Get?
Another very important consideration. Again, since we are considering a budget build with a hang-on overflow the go to would be a cheap aquarium from a dollar per gallon size off Petco. Get the longest and largest tank you can fit in your cabinet. For a 4 foot 120 gallon tank, this would be a 40 gallon breeder and for a 6 foot 125 gallon tank, this would be a 55 gallon tank. Keep your water level low, about 7-9 inches, in the sump and the remaining space can be used as overflow protection in the event that the overflow or return pump fails.
What Return Pump Should I Get?
For a budget build, I would just add in an Italian made AC return pump like a Fluval SP. These pumps are made with the legendary Askoll pump and are backed by a 3 year warranty. Don't go with a DC Pump for a budget build as you will likely be shopping for cheap Chinese made pumps, which can be disastrous if they fail and you lack the budget to replace. Other options would include a Sicce Syncra or a Aquaeon Quietflow for smaller tanks. See our Best Aquarium Return Pumps post for more pumps that we reviewed.
Prepping for an External Sump Setup
If you have decided to get an external overflow box, the next setup is prepping to drill the tank and setting it up. Let's talk about the considerations you need to take into account:
How will I drill the tank? DIY or Paying Someone?
What size sump should I get?
What return pump should I get?
How will I Drill The Tank? DIY Or Paying Someone?
The major reason why most people do not go with external overflows is they are scared to drill a tank. It's actually pretty easy to do as long as you have the right equipment and setup the time to do it. Here is what you will need if you decided to drill the tank yourself:
Hole saws
Drilling Template
Drill Stand
Corded Drill
Plumbers Putty
How to Drill A Fish Tank
Before you decide to drill a tank, make sure that the aquarium glass you are drilling is not made of tempered glass. It is a pretty reasonable assumption that if you are drilling on the back of the tank that you don't have to worry about this as the vast majority of manufacturers will not make the back of the glass tempered glass. However, the sides or the bottom are usually made of tempered glass so check with the manufacturer if you are planning to drill on the side or bottom.
The good thing is if you are following this review guide and selected the Eshopps overflow box, you already have a hole saw and drill template. You may need a hole saw for your return piping, which I have linked here so you can purchase. You will want a hole saw to drill a 3/4″ return if you use 1″ drain piping.
One of the optional pieces of equipment is a Drill Stand. A drill stand is excellent to use because it will steady your hand and allow you to go slowly while drilling the hole. Make sure you remove the spring when drilling an aquarium.
My Pick
I would recommend a corded drill instead of a cordless drill for drilling an aquarium. The reason why is that drilling a tank does take time and it is likely that you will need to stop to replace the battery mid-way. A corded drill is more powerful, easier to use for this application, will drill a cleaner hole safely, and will get the job done quicker than a cordless drill. I prefer to use a DeWalt Corded Drill for drilling aquariums.
My Pick
DEWALT Corded Drill
Drilling a tank takes a long time, especially on larger tanks. A corded drill ensures you have full power without worry about your battery dying
Buy On Amazon
Plumbers putty and water is the last items you will need. You want to have water in the area you are drilling to lubricate and cool the drill as you go. Use the plumber's putty to create a circle to hold the water as you drill.
Finally I have included a video to help from Melev's Reef. He is a seasoned expert and uses a cordless drill. I still recommend going with a drill stand at minimum if you are doing this for the first time.
Paying Someone to Drill Your Tank
If all of that scares you, you can always offer to pay someone to drill your tank. A number of local aquarist Facebook groups will have people who will happily drill your tank or you can ask your local aquarium club if there are any members who will drill tanks. Usually the fee is pretty minimal and some people will even do it for free! I would definitely check out a facebook group or your aquarium club before even considering paying a plumber or local fish store to drill your tank.
What Size Sump Should I Get?
As big as you can get. Since we are talking about a drilled tank setup, we venture into the realm of custom made sumps. There are several stock sumps out there that I would say are the best aquarium sumps you can buy that are manufactures. You can of course still go with a DIY baffle kit for smaller tanks as well.
What Return Pump Should I Get?
Since we are talking about a higher end budget, I feel more comfortable recommending a DC Pump if you want the features that a DC Pump has. The best DC Pump that won't break the bank and is not cheap Chinese junk are the Reef Octopus Varios DC Pumps. Other options on the AC side would include the Fluval SP, Sicce SDC, and Rossmont Pumps. Check out our best aquarium return pump post for more details on pump picks.
Editor's Choice
My Recommended Picks
I have provided a good chuck of information and you may be wondering what my recommendation is. If you are going with a hang-on overflow box setup, I would recommend the CPR overflow box, an aqualift pump, and a Fluval SP or Syncra as your return pump.
If you are going with a drilled setup, you can't go wrong with the Eshopps Eclipse overflow, but the Fiji Cube overflow box is a killer design and price. There are others out there, but they are far more expensive and the Eshopps Eclipse or Fiji Cube will serve the vast majority of aquarists. If you are going with a DC pump, it's pretty much the Reef Octopus Pump or something far more expensive unless you are okay with purchasing multiple Jebeo pumps and having them ready on hand to replace as they tend to fail prematurely.
Closing Thoughts
I hope I have provided you a wealth of information to make an informed decision. Please leave a comment below if you have any questions. Thanks for reading!
About the Author
Latest Posts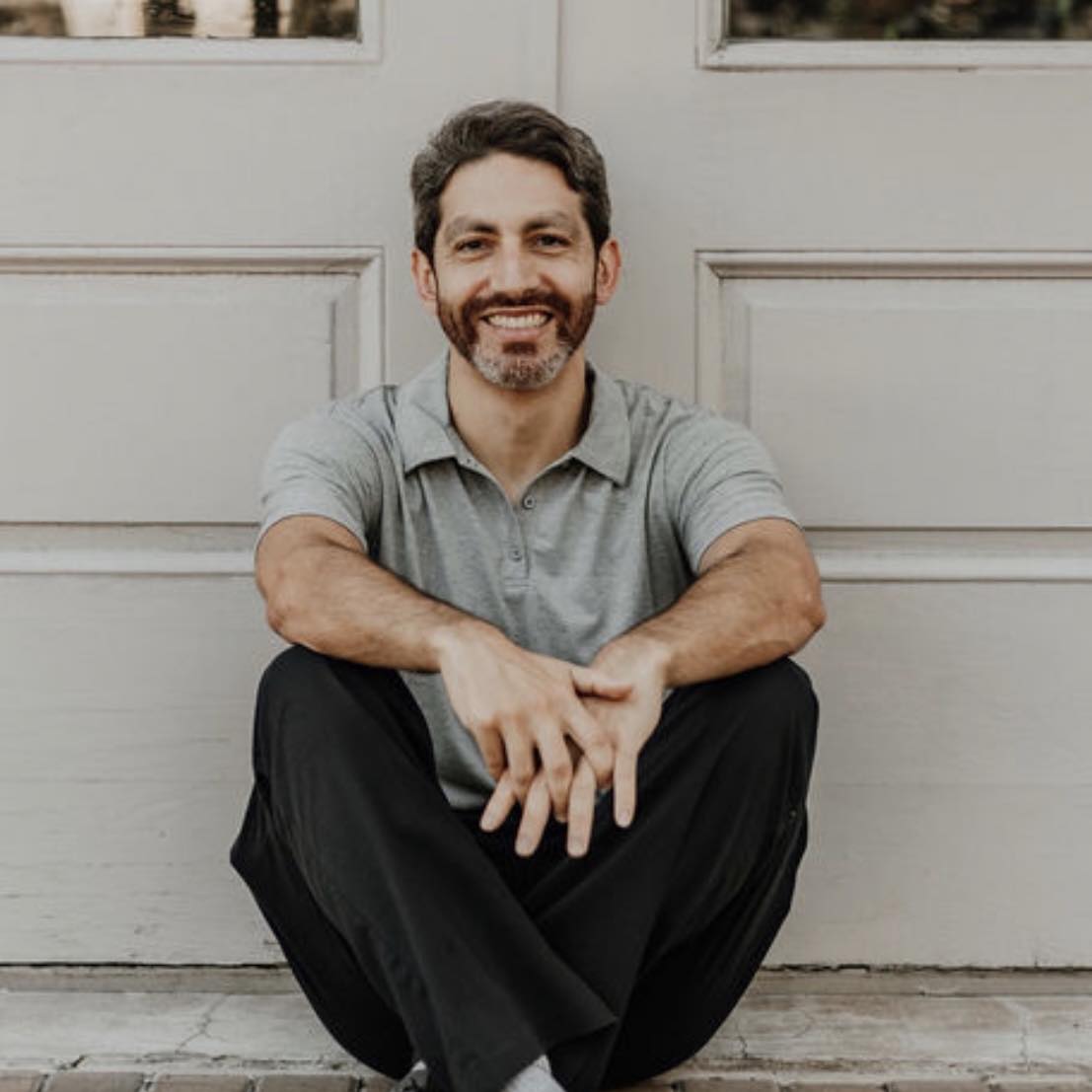 I'm thrilled that you found Aquarium Store Depot! Here you'll find information on fish, aquariums, and all things aquatics related. I'm a hobbyist (being doing this since I was 11) and here to help other hobbyists thrive with their aquariums!