Thank you for visiting! By the way… any links on this page that lead to products on Amazon and other stores/partners are affiliate links. Aquarium Store Depot earns a commission if you make a purchase.
The Red Sea Reefer was the first ready to run reefer system that delivered on quality simple install and operation. Today, I'll do a comprehensive Red Sea Reefer review. Red Sea with its Reefer line has made reefing much simpler to approach even to first timers. The Reefer was featured in my Best Rimless Tank round up article, but I did not go into full detail in the review. In this post, I will dive into how Red Sea set the benchmark for everyone and is what every manufacturer now tries their best to imitate their approach.
Very few competitors come close to Red Sea's approach and even fewer can compete. The Red Sea line really brought reef tanks to the forefront of our hobby and to the masses.
In this review, will go over the following:
Features
Craftsmanship
Ease of Use
Value for Money
Product Support
Price
In a hurry? I recommend purchasing the Red Sea Reefer 350
Features
The Red Sea Reefer is loaded with many features. It's so much more than a glass box. It all starts with the construction.
Glass Construction
Red Sea has one of the most transparent manufacturing processes on the market. The only aquarium manufacture that comes close is Elos. Here is the quality and care you will get from every Red Sea Reefer that is created for you:
Ultra clear front and side glass. All glass is beveled edge glass
All cut glass edges are ground down to size and polished on all all 4 sides
Each piece of glass that is cut is inspected for blemishes
Aquariums are assembled in batches of 20 units per model
They are then stored for 3 to 6 days to allow for the silicone to cure
All aquariums and sumps are then water tested for 24 hours to ensure they do not leak
They are then hand-cleaned and polished
A final QC inspection is done before the system is boxed for shipment
You can see the full video of their manufacturing process process of their display tanks, sumps, and cabinets. It's quite impressive!
Overflow System and Plumbing
The overflow box and system on the Red Sea Reefer is based on the bean animal design. The bean animal is considered the best practice for reef tank plumbing to day and creates a silent down flow system. Many cheaper systems still use an old style durso system, which can be loud and not as fail-safe as the bean animal. Due to using the bean animal design, the Reefer overflow is very quiet. The main thing is adjusting the drain valve.
The Reefer comes with a standard control knob showed below. You just turn the knob clockwise to raise the weir water system and counter clockwise to lower it. You slowly adjust until your overflow becomes quiet. Just make sure you adjust slightly and give it a few minutes for your aquarium system to adjust. Once you have the level right, it's a set it and forgot it design. The box itself is easy to take apart and clean out.
Below you can see the plumbing on an installed system. The Reefer comes with all the plumbing parts ready to go so you don't have to worry about cutting pipes or going to the hardware store to get pipes. My one critique is the lack of unions. I do know that some aquarists upgrade the system by adding unions and replacing the knob with a Spears gate valve. It's really up to you. I'd go with unions myself, but it's not needed.
Sump
The sump on the older Reefer systems used to be it's biggest weak point. Since the V3 redesign, the sump is more on par with other competitors like WaterBox. The main upgrades from the V3 design is a better cup system that supports media cups, a separate refugium section, adjustable baffles, and the ATO reservoir housing itself on top of the sump.
The refugium wall is also removable if you do not want to use it. This gives you the flexibility of either having a 2 stage or 3 stage sump.
Below is the outline of the Reefer 425 sump so you can see the different configurations available. The height on the skimmer chamber can also be adjusted to suit multiple protein skimmers without having to purchase a skimmer stand. There are multiple holders for media cups, filter bags, and filter socks. There shouldn't be any issues with air bubbles given the baffle design. They really put a lot of design work in the redesign to give you the most options possible.
The water management system sits at the top of the sump. Because of how it sits now, you get a lot more space to house all your equipment controllers and plugs. I really like how everything fits on one side. They put a wall between the sump and all your equipment. You do not have to worry about salt creep getting into your outlets and have the room to really design your control panel on your reef system. There have been a crazy amount of cool designs and inspirations you can find online from other Reefer owners. The options are endless!
Cabinets
As we saw in Red Sea's manufacturing process, the cabinet has as much quality in the construction process as the aquarium itself. Every board is hand-finished and cleaned in the construction. The Reefer cabinets are constructed from MDF. The top of the line Reefer Concept models are made of plywood with adjustable feet. Because the cabinet is built for the aquarium, it seamlessly follows the contour of the glass and gives a very modern look
The cabinets are available in either black or white finishes. I'm partial to the white finish. The cabinets are a far superior than what you would normally get at a chain pet store and you would have to be put quite a bit of effort to construct one of similar quality yourself.
Craftsmanship
Red Sea has been the pioneer in our industry when it comes to creating the first ever ready to run reef aquarium system. There have been attempts in the past with reef ready systems, but you still had to do the plumbing yourself and build or get a sump. Red Sea has taken all the guess work and skill out. It is a well designed and carefully engineered product line.
The plumbing is now colored and no gluing is required. The overflow is clean and top notch. They go with a simple approach to plumbing because they are targeting the masses versus the hard core reefers who want every toy in their system.
They have even gone so far as to create their own line of skimmers, LED lights, and wavemakers in order to make your decision easier when you can literally just buy everything Red Sea to get yourself started. The only thing Red Sea hasn't made of their own line is their return pump – which I'm happy with. Just mate this system with a Sicce pump and never worry about it failing again!
Value For Money
Red Sea Reefers seem expensive at first, but you need to account for everything you get out of the system when you purchase it. They are also available in a variety of models and lines for multiple budgets. The Reefer line is separated into the following lines
Reefer
XL
Peninsula
XXL and 3XL
The Original Model
The Reefer series is the original model. This is the line that made ready to run aquariums mainstream. All other ready to run manufacturers are judged against this line. It is one of the best reef aquariums available on the market today. They start at 21 gallons and go up to a 4 foot long 73 gallon system.
| | | | | |
| --- | --- | --- | --- | --- |
| Model | Nano | 170 | 250 | 350 |
| Picture | | | | |
| Price | $ | $$ | $$$ | $$$$ |
| Dimensions (LxWxH) | 18″ x 18″ x 52″ | 24.5″ x 20″ x 54″ | 35.5″ x 20″ x 55″ | 47″ x 20″ x 55″ |
| Aquarium Volume (Gallons) | 21 | 34 | 54 | 73 |
| Sump Volume (Gallons) | 7 | 9 | 11 | 18 |
| ATO Reservoir Volume (Gallons) | 1.2 | 1.5 | 2.1 | 2.8 |
| Total System Volume | 28 | 43 | 65 | 91 |
| Link | | | | |
The XL
The Reefer XL models takes the Reefer concept, but works on maximizing aquascaping space. These models all have 22.6″ wide and 22″ high dimensions. They stay as close to the ideal 24″ wide and high dimensions that aquascapers love. These cabinets are also upgraded with plywood versus MDF.
| | | | | |
| --- | --- | --- | --- | --- |
| Model | XL 200 | XL 300 | XL 425 | XL 525 |
| Picture | | | | |
| Price | $$ | $$$ | $$$$ | $$$$$ |
| Dimensions (LxWxH) | 24″ x 22.6″ x 55″ | 36″ x 22.6″ x 56″ | 47″ x 22.6″ x 56″ | 59″ x 22.6″ x 56″ |
| Aquarium Volume (Gallons) | 42 | 54 | 90 | 116 |
| Sump Volume (Gallons) | 11 | 15 | 24 | 31 |
| ATO Reservoir Volume (Gallons) | 1.8 | 3.2 | 5.5 | 5.5 |
| Total System Volume | 53 | 80 | 112 | 139 |
| Link | | | | |
Peninsula
The Reefer Peninsula are a top of line model that are see through from 3 sides. They are great to place as a room divider or in an office. The cabinets have additional features here like a ventilated compartment for chiller and control systems.
| | | |
| --- | --- | --- |
| Model | Peninsula 500 | Peninsula 650 |
| Picture | | |
| Price | $$$$$ | $$$$$$ |
| Dimensions (LxWxH) | 49.2″ x 23.6″ x 63″ | 63″ x 25.2″ x 63″ |
| Aquarium Volume (Gallons) | 105 | 140 |
| Sump Volume (Gallons) | 27 | 35 |
| ATO Reservoir Volume (Gallons) | 6 | 7.5 |
| Total System Volume | 132 | 175 |
| Link | | |
The XXL and 3XL
These are the beast systems. The are some of the largest ready to run reef aquariums you can buy today. No expense is spared here. Super clear and super thick low iron glass is used. On The largest system, you get a split sump system and a dual return setup so you have redundancy on the returns.
| | | | |
| --- | --- | --- | --- |
| Model | 625 XXL | 750 XXL | 3XL 900 |
| Picture | | | |
| Price | $$$$$$ | $$$$$$$ | $$$$$$$$ |
| Dimensions (LxWxH) | 59″ x 23.6″ x 58.3″ | 71″ x 23.6″ x 58.3″ | 79″ x 25.6″ x 60″ |
| Aquarium Volume (Gallons) | 133 | 160 | 192 |
| Sump Volume (Gallons) | 32 | 40 | 48 |
| ATO Reservoir Volume (Gallons) | 7.5 | 7.5 | Not Included |
| Total System Volume | 165 | 200 | 240 |
| Link | | | |
Ease of Use
Red Sea Reefers are easy to put together and well constructed. Below are two sample images of their instruction booklet. The first is the cabinet assembly instructions. I feel that the cabinet install is fairly straight forward. The instructions aren't as clear as Waterbox, but the components are easy to identify.
The next photo is the plumbing install. The images aren't as clear, but there are so many pictures and videos online of folks who have put together these systems that it shouldn't be too difficult even for a beginner to put everything together. RedSea lacks a video of the actual install, which I feel is a downer.
Product Support
The product support isn't really from Red Sea themselves, but from the community. When you purchase the Red Sea Reefer, you enter into an exclusive club of Reefer owners. There is even a private Facebook group for owners that Red Sea promotes where you can connect with other owners and share tips.
Other forums like Reef2Reef even have their own Reefer trends and some of the big marine clubs have their own little Reefer cliques. It's pretty cool how the community of owners are super passionate and work together to make other hobbyists successful. You will find the community of Reefer owners as one of the most passion hobbyists out there and are very open about sharing their successes and failures in the hobby with you.
Outside of the community. Red Sea now offers a 3 year warranty for 2020 models and beyond. This was a response to other competitors like Waterbox taking market share away from them. I'm glad to see competition pushing Red Sea to push for a better warranty. The days of lifetime warranties from manufacturers like Aqueon seem to be fading away these days.
Price
The Red Sea, while it executes simplicity and quality at a very high level, has also received criticism for being expensive. On the surface, Reefer prices seem very expensive, but we have to look at the value their bring by having everything in a kit in an easy to assemble package. To build similar you would need to:
Purchase a rimless aquarium
Obtain plumbing parts, glue everything yourself, and find colored PVC
Build or purchase a separate aquarium sump
Get an overflow box and possibility drill the tank to install it.
Purchase an aquarium cabinet or get one made of similar quality
Most people will go with a standard rimmed tank to save money. This will not present as well aesthetically as the Reefer. Also, many reefers tend to purchase the best available for their budgets. As a result, they often go overbudget. It's not uncommon for a full set purchase to be near the cost of a set package like a Reefer. Other times the time cost of money of DIY'ing a solution is a major consideration.
So in my mind, I feel that the Red Sea offers great value for someone looking to build a high quality setup. Most reef owners tend to go high end because they want the best for their coral reef systems and aquatic animals. To me the upfront investment is worth it.
Comparision: The Waterbox
The biggest consideration for someone looking at these systems is which is better – Red Sea or Waterbox. There are a number of differences and I can list them here. Overall, they both have their strength and personally I feel the Waterbox is a better buy if you are trying to future proof or get a white cabinet:
Waterbox's plumbing has a manifold, Red Sea's does not
Waterbox has unions. Red Sea uses elbows for a simpler install
The overflow on the Waterbox is 100% glass while the Red Sea overflow is acrylic on the teeth. Waterbox's overflow will be more resistant to scratches long-term
White finishes are cheaper for Waterbox models then Red Sea white finishes
The cabinet quality on the Red Sea overall is superior. The higher end models of the Reefer have leveling feet
The community I feel is superior on the Red Sea. Red's community is older and more broad. Waterbox is still developing theirs
The Red Sea brand name is strong and has greater resale value
Red Sea warranty is better
Neither system includes a return pump. I would highly recommend you purchase a Sicce AC or DC Pump to complete your aquarium.
Closing Thoughts
Red Sea Reefers offer great value for aquarists who want a how quality build without having to go through the headache of picking all the parts separately. It's a ready made solution and Red Sea has only components in their system like proteins skimmers that integrate with the aquarium. They were the pioneers when they debuted the first generation models and today they continue to set the bar for quality.
Red Sea Reefer Review – An In-Depth Look
The Best Brand Name In Ready To Run Reef Tanks Today
Overall, the Red Sea Reefer is a high quality package and their success with their tanks cannot be denied. The tank is a great one and you will be well on your work to a great looking tank and setup with your purchase.
Pros
Brand Name
Easy To Assemble
Cons
Expensive
Sump
Plumbing
About the Author
Latest Posts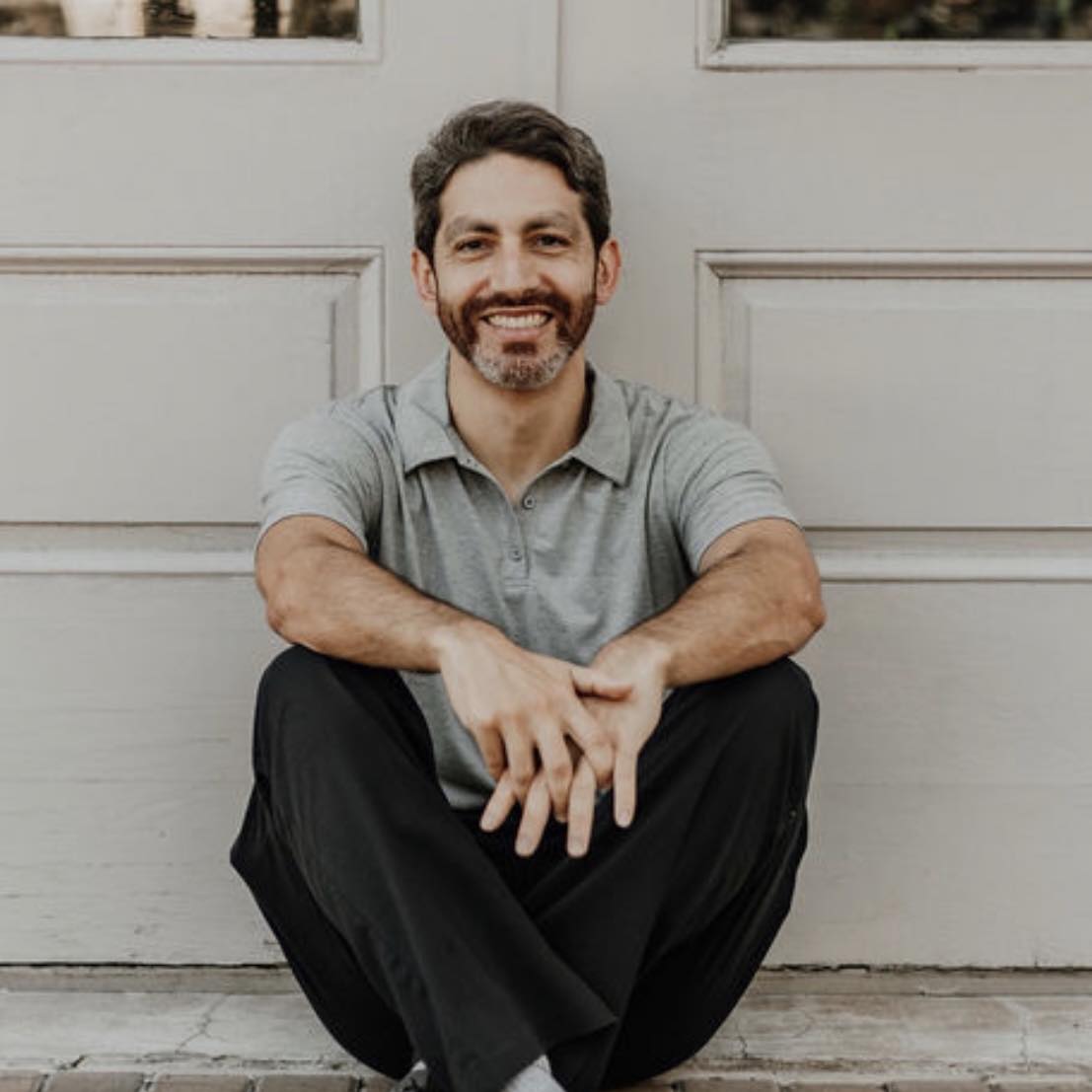 I'm thrilled that you found Aquarium Store Depot! Here you'll find information on fish, aquariums, and all things aquatics related. I'm a hobbyist (being doing this since I was 11) and here to help other hobbyists thrive with their aquariums!