Thank you for visiting! By the way… any links on this page that lead to products on Amazon and other stores/partners are affiliate links. Aquarium Store Depot earns a commission if you make a purchase.
Are you looking for get an internal filter? There are great internal filters and there are really bad ones. This is the one filter in the hobby that gets overlooked and talked down to. I'm one of those people guilty of it as I've actively prompted canister and power filters over these. However, they have their purposes. My goal today is to help you determine the best internal aquarium filter for you.
I'll go through what makes a good filter, list out several product recommendations, then determine the best of the best using my years of experience as a fellow aquarium keeper. Ready to dive in? Let's get started!
What Is Internal Aquarium Filter?
This is the first question I need to address because there is some misconceptions as to what one is. There are cheap internal filters that run off an air pump. Those are not what I'm going to go through. I feel that sponge filters are far superior to any of the air pump powered internal filters you can purchase.
I'm focusing on powered internal filters. The ones that run off an impeller. These internal filters are more powerful and versatile than the cheap air powered ones. These internal filters are designed to fit into small spaces and in smaller tanks. They can offer 3 stage filtration and some are designed to keep a low profile so they stay hidden in a tank.
Our Criteria
Before I go through a list, let's talk about my criteria for selecting these filters. I looked at the following when making this list:
Features – I want a 3 stage filter or some unique feature that makes it stand out
Brand Name – No cheap Chinese brands here. Everything here is brand name, trusted, and back with long warranties
Ease of Use – I want plug and play and easy to maintain. No one likes a complex filter. Internal filters are all about simplicity!
The Candidates (The Line-Up)
Now that I got the criteria listed out let's talk about the candidates. I got 7 in total here, all brand names. These are brands I trust and have used over the years. Several of these brand names have received my recommendation as the best filter for other categories. I'll go in further detail below.
In a hurry? I recommend OASE BioPlus Internal Filters!
Picture
Name
Type
Link

Editor's Choice!

3 Stage
Integrated Heater
Corner Fit

Buy On PetcoBuy On Amazon

Best Value

3 Stage
Large media capacity

Buy On ChewyBuy On Amazon

Budget Option

Buy On ChewyBuy On Amazon
Buy On ChewyBuy On Amazon

3 Stage
Works for shrimp and fry

Buy On ChewyBuy On Amazon
Buy On ChewyBuy On Amazon
Buy On Amazon
The Top 7 (2023 Update)
Let's go in-depth about what makes each of these filters stand out from the dozens of others in the hobby.
1. OASE BioPlus
Editor's Choice
If you seen my best canister filter post, you know how much I love the OASE Biomaster Thermo. What if I told you that OASE created an internal version of the Biomaster that offers some of the same great features! Let me introduce you to the OASE Bioplus Thermo.
This internal aquarium filter is a 3 stage filter that is powered by filter foam and activated carbon foam. You can also switch out one of the foam filters to a 30 ppi fine foam to have a polishing stage. The filter can actually still run when you are replacing media.
The outlets are designed to skim the surface of the aquarium in order to prevent surface scum build and has and adjustable dial to tune up or down the flow.
I haven't even gotten to the best part of this filter! The filter can house an OASE Heat Up aquarium heater on the back. This keeps the heater out of sight and away from your fish. I love this feature because it makes for a clean presentation. It is designed to fit in a corner so it stays out of sight!
I've been really impressed with this filter since seeing it in action at Aquashella earlier this year. It hides so well in aquascapes and looks professional. I almost prefer the look to a power filter. The main con with this filter is the price. it's more expensive than many hang on back filters, but it's presentation is so much better. If you are looking for an internal aquarium filter, this is the one to buy!
Pros and Cons
Pros
Integrated heater
Removable mechanical filter chamber
Durable – German made
Cons
Expensive
Difficult to find at local fish stores
2. Penn-Plax Cascade
Best Value
Penn-plax has the most utilitarian filter on this list. This filter is designed to be an internal canister filter. It holds a ton of media for an internal filter and it's all in contain form so you can put whatever you want in each chamber.
It is designed to be completely a submersible filter that can be placed vertically or horizontally. This makes it a great choice if you are planning to use this in a shallow aquarium, paludariums, and turtle tanks. It also comes with a direction flow nozzle so you can turn the flow in any direction you want. This gives this filter more versatility over the BioPlus, which is mainly designed as a fish tank filter.
The filter can also use a venturi outlet or spray bar to provide oxygen to your water. The Cascade has a flow regulator at the top of the unit so you can adjust the flow of the outlet. The filter is very easy to use and well priced.
It doesn't have the best looks, but it is the most versatile filter on this list. Easily the best buy on here if you are looking for bang for the buck.
Pros and Cons
Pros
3 stage
Large capacity
Great price
Cons
Ugly looking
Large profile
3. Tetra Whisper
Budget Option
If you have been following me for a while, you know that I rarely put Tetra filters on a list. I'm just not a fan of the Tetra filters and believe there are better filters out there. This internal filter, however, is the exception. It is economical and fits the bill perfectly in a small tank.
The whisper filter offers their traditional "bio-bag" but has a permanent biological filter (they Tetra calls a bio-scrubber) section that makes up for the removable filter cartridge. It is very quiet and easy to use. The instructions are really bad for this filter, so I'm going to post this video by MW Craft Studio on how to install if you do purchase it below.
What's there not to like? The main issue is how it mounts. It mounts with a clip instead of a suction cups or magnet. This limits the filter to the top of your tank, which can be a problem if you are using it for shallow setups. I'm also not a fan of filter cartridges, as the expense adds up over time.
Pros and Cons
Cons
Cartridge based
Can only mount with a clip
4. Marineland Magnum Polishing
The Marineland Magnum filter makes this list for it's unique feature. It has a diatom polish filter option, which is something that has been used clear up water, remove dinos, and even useful in quarantine tanks.
The filter, when operating normally is a 2 stage filter. It has a filter floss sleeve that you slide into the chamber and a media chamber. You do a bit of biological filtration from the floss, but I wouldn't rely on that. If you are going to use this as a 3 stage filter, my suggestion would be to add some biological filtration media in the media chamber. It has a splitter in it so you place more than 1 type of media.
The filter functions off of Marineland's penguin powerheads, which is has a very reliable motor. It is powerful at 297 gallons per hour and can be tuned down as needed.
Because it normally operates as a 2 stage filter it doesn't make my top 3, however, it has a place in many tank setups as a polisher with its diatom option. It also goes on sale often. Definitely look into it when it goes on special.
Pros and Cons
Pros
Powerful
Diatom option
Works up to 90 gallons
5. Aqueon Quietflow
Great For Shrimp Tanks
Finding a filer that works for freshwater shrimp and fish fry can be a challenge! Sure you have sponge filters that do the job, but there is a need for a comprehensive filter that works with these small critters.
The Aqueon Quietflow internal aquarium filter is an attempt to address this need. It actually does a pretty good at address the need. It has a 3 stage filtration process. With a filter cartridge system handling chemical and a coarse sponge handling mechanical. There is a plastic grid called a Bioholster that is meant to house beneficial bacteria.
I like the concept a lot. The main thing that bugs me is the filter cartridge system, but it mostly holds carbon so it's not as bad as other cartridge systems I've seen. The filter can only be mounted at the top of the aquarium. It is not recommended to be submersed. If you are looking at filter for shrimps or fish fry, defiantly give this a look!
Pros and Cons
Pros
Works for shrimp and fish fry
Easy to operate
Comes in 10 or 20 gallon size
6. Fluval U3
The Fluval U3 is arguably the most powerful internal filter on this list. This is an internal filter that is build like Fluval's C3 series filters. It has a comprehensive 3 stage system. It uses two foam pads, one for mechancial and one for polishing. It has two cartridges for chemical filtration and ceramic rings for biological filtration media.
Like the Penn-Plex, it is fully submersible filter and can be mounted either horizontal or vertical. The flip top lid allows for easy access when the filter needs to be maintained. It comes with a 3-way flow control and you can attach spray bar to the filter to provide oxygenation.
Like all Fluval filters, this one is designed in Italy and build to last. It has a solid warranty with Fluval's brand name. The main thing that pushes me away from putting this at the time is the poly max cartridges. They get expensive over time, so I still prefer to recommend filters that use foam over cartridges as they save an aquarist money over time.
Pros and Cons
Pros
Italian made
Fully submersible
3 stage filtration
7. Sicce Shark
What's a comparision article without a Sicce product 😁. I love Sicce products. From their aquarium pumps to their skimmers powered by them, Sicce has a history of reliable and well made Italian products. The shark is no exception.
The shark has what Sicce called a magnetic quick uncoupling system (MCS System). This means that the filter compartments are held by magnets making it easy to remove for maintenance. The filter takes in water from the bottom and has an adjustable intake diameter that can prevent small fish to enter it.
It also has a water flow regulator on the flow and a venturi feature to add oxygen to the water. It is designed to be modular so you have the freedom of adding whatever filter media you want. Sicce has several types of media you can purchase from them or you can add your own.
Pros and Cons
Pros
Sicce brand
Fully submersible
3 stage filtration
Cons
Large
Ugly looking in tank
When To Use
Internal filters have great uses in certain setups. While canister and power filters are better, they do not work for every setup. Let's talk about good scenarios where an internal filter makes a lot of sense.
Nano Tanks
An aquarium that is 20 gallons or under is a great candidate for an internal aquarium filter. Internal filters, when designed correctly like the OASE, can keep a low profile in the tank and keep clutter low. They have enough capacity to handle tanks of this size and are potentially quieter than power filters.
Shrimp Tanks
With the correct filter like the Aquaeon model mentioned earlier, internal filters can make great filters for freshwater shrimp tanks. They offer 3 stage filtration, yet are gentle enough to not hurt the small shrimp
Betta Fish Tanks
With the long delicate fins of fancier varieties of Bettas, an internal filter makes a lot of sense. I feel the OASE fits them really well because you can set it up in the corner with the heater. Your betta can then have free rein in the aquarium with you having to worry about it's fins getting caught in the intake and getting to close to the heater.
Breeder Tanks
Like shrimp tanks, breeder tank need gentle flow and a gentle filter. An internal aquarium filter can fit the bill if it is built correctly. They offer superior filtration over a sponge filter since they have the ability to filter in 3 stages instead of 2.
Turtle Tanks
Submersible filters are great for turtle tanks. You can place them anywhere underwater to get the filtration you need. They will be more quiet than canisters and power filters since they will push water at the water line or below instead of above.
Axolotl Tanks
A submersible filter is great for Axolotl tanks. You have to make sure you get an oversized filter given the amount of waste these salamanders create, but you will have a much quieter setup using an internal filter over others. Because you can place them anywhere in the water. you can put them in the area that your Axoloti finds comfortable
FAQS
What Is The Quietest One?
The quietest internal aquarium filter that I've used is the Tetra Whisper. It's combo of low flow and placement makes it very quiet. It's not the the best filter though. If you want quiet and quality, go with the OASE which is slightly louder.
How Much Do They Cost?
A fish tank filter can cost hundreds of dollars to a dozen depending on what you type of filter and size of filter you are shopping for. In general, sponge and internal filters will be the cheapest while canister filters and sumps will be the most expensive. However, if your filter uses cartridges the ongoing cost may be higher than another model that uses foam and sponges.
Are They Good?
Not all internal aquarium filters are good. A good internal filter will have 3 stage filtration, a solid warranty, and have a good amount of media capacity to handle a moderate fish load. I only listed good internal filters in this post, anything I felt was average, I left off the list. You are only seeing the best of the best with me.
Do They Bother Fish?
Internal filters do not bother fish. In fact, I would say some of the the internal filters on this list do a better job of making fish feel at home than some power filters. The more low profile and low key a filter is, the more comfortable your fish will feel. This is what filters like OASE and Fluval made this list.
How Often Should I Clean It?
You should clean the sponges on your filter at least once a month. Do not clean all your stages at once as you can kill a significant amount of bacteria in the process. Rotate the stages as you clean and only use your aquarium water when cleaning.
Can They Be Submerged?
Yes, internal filters can be submerged. Most brands will tell you on the box if they can be submerged or not. In my experience, I find the Fluval and the Penn-Plex as the best of the submersible power filters. Both can be placed either vertical or hortizontal.
Closing Thoughts
Internal filters, when designed correctly, can provide filtration for any type of aquarium. I hope I have helped with your buyer's anxiety when it comes to figuring out which filter is best for your needs. Have any questions? Leave a comment below and let's start a conversation! Thanks for reading!
About the Author
Latest Posts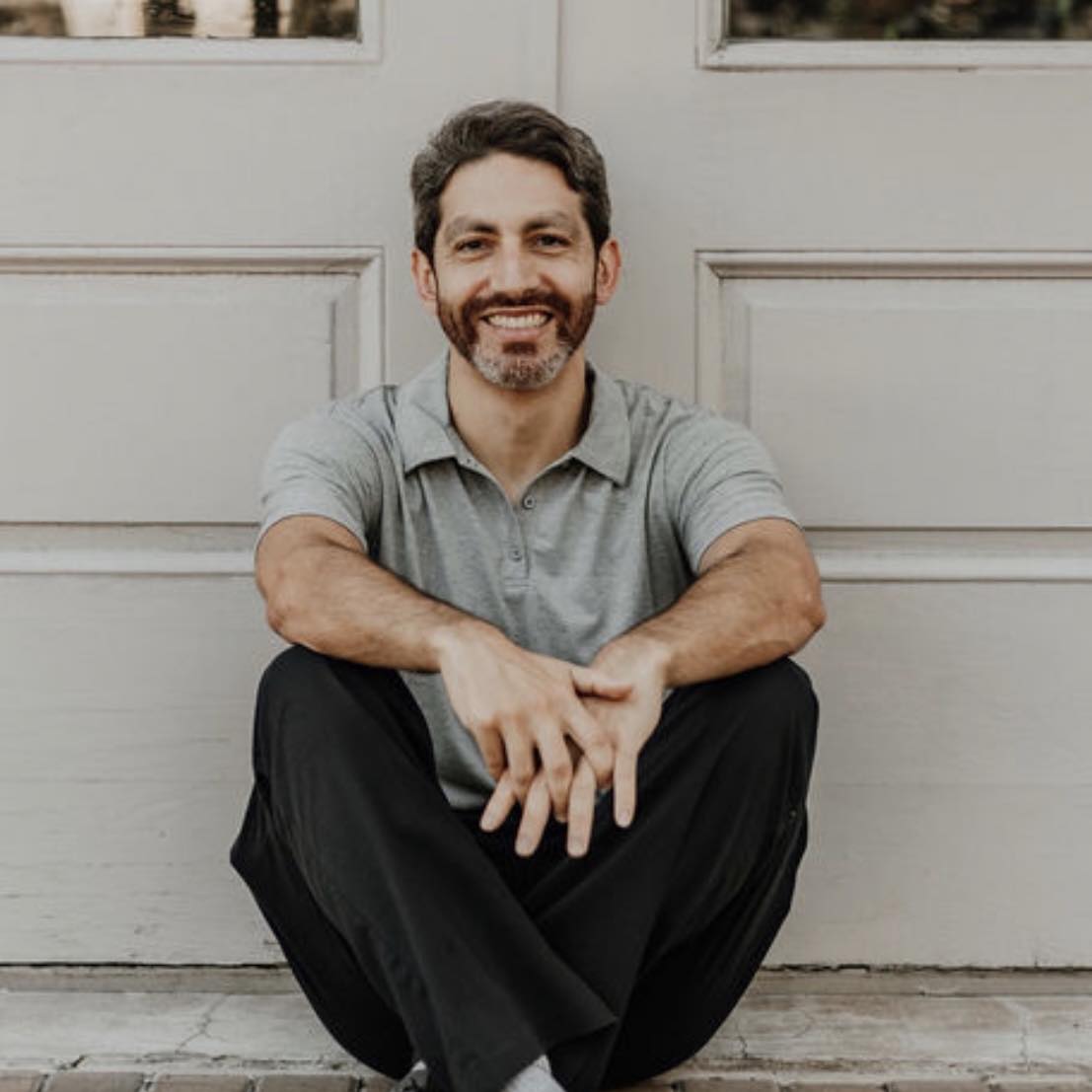 I'm thrilled that you found Aquarium Store Depot! Here you'll find information on fish, aquariums, and all things aquatics related. I'm a hobbyist (being doing this since I was 11) and here to help other hobbyists thrive with their aquariums!