Thank you for visiting! By the way… any links on this page that lead to products on Amazon and other stores/partners are affiliate links. Aquarium Store Depot earns a commission if you make a purchase.
Are you struggling with finding quality planted tank lighting?
In this blog, we share the best products for planted tanks, from LED systems to submersible heaters to even old school T5 setups. I included everything for all budgets.
With over 25 years of experience in the aquarium hobby, I've assisted countless clients, hobbyists, and readers like you in overcoming their lighting woes (and believe me, lighting is a complex topic and it's easy to pick the wrong one). I've personally tested these products in real world scenarios to determine the best LED lights for planted tanks on the market (or not LED other others interested).
The Top Picks
Editor's Choice!
High End Lighting
Diffusor
Durable
Best Value
Great Brand
Great Value
Works For Many Setups
Budget Option
Usually, this would be a tough choice but I feel there are three easy picks here. I believe that the Serene Pro LED is the overall best value on this list, but I know everyone can't afford it. For the best budget, I feel that the Chihiros is a great balance between price and performance. The Twinstar LEDs are excellent as well, but they are best for rimless, high-end setups which I know everyone isn't going to do.
Our Lighting List
Let's start to look at the top LED Lights for tanks with plants that you can buy. 
This is not your typical list that you may have seen from other sites as I am including some high-end fixtures as well as budget-friendly items. These have been carefully selected with the three core elements in mind – Spectrum, Intensity, and Spread.
The Top Nine
Let's get into the reviews and see who's the best!
1. Twinstar LEDs – Pro Level LEDs for Enthusiasts
Editor's Choice
The Twinstar Series lights are the premier light on this list. The main selling point with this light is the spectrum. The spectrum is fully tuned for the best colors and plant grow performance. It is a full light spectrum with wavelengths of 400nm to 700nm that is required for plant growth.You also get a very sleek design with acrylic brackets that make the unit easy to mount and look pleasing to the eye when installed in your aquarium. The mounts are designed for rimless tanks, so keep that in mind if you have a rimmed aquarium.
Twinstar is also one of the few makers on this list that openly publish their PAR ratings, which takes out the guesswork with the unit. Below is are the PAR ratings for the unit.
If you are looking for a high end light for your high-end planted tank setup or rimless tank, this is a great light to consider. It is the go-to light for pro aquascapers. See the full review for more details.
Pros
Great spectrum setup for plants in tanks
Sleek design
Ideal for Rimless tanks
Cons
Expensive
Not as many controllable features as there should be
2. Current USA Serene Pro LED – A Great Value
Best Value
The Current USA Serene was at the time of their introduction an unusual entry into the fishkeeping hobby. It was a a typical LED light, but it featured a sound board to input soothing sounds into your living room or office. This was great in concept, but there wasn't an ethusianst light at the time.
In comes in the Serene Pro LED light, and let me tell this light has blown me away. It has the PAR values on equal to the Twinstar LED (as soon below and it has that desired RGB spectrum that all big aquascapes want for their setups. It also has a nice white color, which works great with many planted tank setups vs. the black body you usually see with LEDs.
As a user of Current products (I've used the Loop IC Pros for my own LPS tank), I'm a believer in Current USA products. The price sells it for me. I used to put the Fluval 3.0 as the best value in this post and promoted for over a year. This Serene light blows it away. It's far cheaper, has better PAR output and the RBG spectrum is ideal for planted tanks.
What's the main drawback with this light? Well, it lacks a mobile app, which is what the Fluval has over it. Is that worth the price difference though? That's really up to you, but for me I rather use that extra money for some more plants or sweet hardscapes like driftwood and rocks.
Pros
Affordable pro grade light
Great spectrum
Slim Profile
Cons
No mobile app
1 year warranty
3. Chihiros RGB- Pro Grade at a Budget Price!
Budget Option
I'm starting off the list with a pro grade aquarium led light – the Chihiros RGB Aquarium LED. This is a great light for a fully planted tank and offers a quality spectrum and a great price for what you get. Many people in the US may not know about this light, but this is a very popular like among planted enthusiast in Asia.
It offers a very slim profile that can mount on top of your aquarium, giving you a very clean finish and the light array spreads the entire length of the fixture, which is something I mentioned earlier as a key to a quality LED setup.
It is a simple to use fixture. It has no controller and just comes with a manual dimmer, which allows for adjustments from 100% – 30%. Because it doesn't have a controller, it will require a time to get full on and off automatic functionality.
Overall, it's a great light with no frills. This light is all about the output and performance so if you want a pro grade light without the price tag, this is a great consideration.
Pros
Affordable for a pro grade light
Great spectrum
Slim Profile
Cons
No controller
Dimmer only adjusts in percentages of 10% down to 30%
4. Fluval Plant Spectrum 3.0 – Excellent Light With All The Bells and Whistles
3 Year Warranty
The Fluval Plant 3.0 is a massive improvement to the old Freshwater 2.0 models. This is one of the more technologically advanced planted light-emitting diode lights on the list. It has a programmable, gradual 24-hour light cycle settings of sunrise, midday, sunset, and night. You have full control of your light spectrum with 6 unique waves that you can modify to dial in the color and spectrum you desire with this light. Fluval also does the homework for you with several pre-set such as Lake Malawi, Tropical, and Planted. The LEDs themselves are built of next-gen High Thermal Eddiciency (H.T.E.) LEDs that improve output and performance. The light itself is protected by IP67 waterproof related aluminum casing.
The main selling point is the control on this unit. In the video above, you can see how easy it is to control this light to add your timer, change spectrum, and use presets all on your mobile device. All of this is backed by Fluval's ironclad 3 year warranty, easily the best warranty on this list.
So what's the catch here? Well, mostly the price. It's one of the more expensive lights on this list, but it is also one of the most comprehensive lights on here. You can't go wrong with this light and that warranty along with the Fluval name is amazing!
Pros
WiFi and mobile app
3 year warranty
Beginner friendly
Cons
5. Finnex FugeRay Planted+ – Name Brand Light With Great Performance
The Finnex FugeRay Planted+ light is a staple in the planted tank and refugium niche. In saltwater tanks, this is sometimes used for sump refugiums as a reasonably price fuge light and for tanks it makes a balanced light for all sorts of tanks.
The main thing that puts this light on the list is their more evenly spaced LED alignment which gives you a more reliable spread on the tank. There are also moonlights here for light and ramp down lighting and a true 600nm red LEDs. The lenses on this light is the ideal 120 degree that I refer for LED light spread. Overall, it's a solid package for a reasonable price.
The main downfall with this light is that it is designed for dual purpose. It is made for both saltwater fuges and freshwater tanks with plants. A 100% dedicated freshwater planted tank would have offered more reds and blue. The light has more whites than I would like.
Pros
Dual purpose with planted tanks and saltwater fuges
Reasonable price
Easy to Use
Cons
Low controllability
More whites than there should be
6. Hydrofarm T5 Fixture – For Us Old School Aquarists!
A T5 light in the middle of an LED light blog post?!? What madness is this? Well, I'm an old school aquarist and know the value of T5 fixtures. This T5 fixture from Hydrofarm is a great reasonably priced option for those needing to light a longer tank.
T5s continue to have their place for planted tanks as well as reef tanks. This unit offers no frills, but gets the job done at a reasonable price. The main thing is selecting the T5 bulbs. For a 4 bulb package – here would be my recommendation:
There some obvious downfalls with this unit. It lack any control functions so you will need to use a timer and have to live with no ramp up or ramp down features. Being a T5, they will draw more power and will need to replace the T5 bulbs at least every year.
Pros
Cheap
T5 spread
T5 bulbs are idiot proof for getting the best spectrum
Cons
T5 bulbs will need to be replaced
Consumes more power than LEDs
Lack of control features
7. Kessil Tuna Sun – High End Pendant Lighting
The Kessil Tuna Sun is the premier pendant light for tanks with plants. What sets it apart from other pendant lights is the Dense Matrix LED, which emits more high-quality light than other pendant fixtures.This Dense Matrix creates shimmer effects and provides a great color mix that really shows off in a planted tank. They work best in 24 x 24 setups so if you have a 3 or 4 foot tank setup you will need to purchase another unit. They have goosenecks and bracket mount options that give you a lot of flexibility with install.
The Tuna Sun also comes in a variety of models and sizes like the 360X, and A80. All are designed for different setups and needs and are capable with the Kessil Spectrum Tuner.
The main con here is the price, these are very pricey lights, but the Kessil name is known for producing top notch and reliable products in the industry. You won't be disappointed if you choose to go with them.
Pros
Kessil name and reliability
Lot of models
Dense Matrix make this an ideal pendant for tanks with plants
Cons
Pricey
Multiple units requires for tanks longer than 2 feet
Spectrum tuner required for fully customization
8. NICREW SkyLED – Perfect Cheap LED for Low Light Tanks with Plants
Most of the lights listed here so far are comprehensive lights that can handle a wide variety of plants. However, not everyone needs a high powered planted LED light and you can build a very successful and beautiful planted tank with just low light plants. That's where this NICREW SkyLED Planted Tank Light comes into play. This is one of the best budget planted tank lights available that work well for low-light plants.
This light is a super thin light that will look sleek and modern in any planted setup. It comes with basic lighting and moonlights that will allow you to grow low light plants.It does not have any of the controllable features like say the Fluval 3.0 has, but it gets the job done. The price for these are hard to beat and they are used for many low light plants with a lot of success.
I do keep mentioning low light plants and you are probably wondering what those are. Here would be a few examples:
It's a great choice if you are planning for a simple low light planted setup.
Pros
Cons
Lack of controllable features
9. UNS Titan – Lights for the Pro Aquascaper
UNS Titan
The light for the professional aquascaper. If you are looking at producing an award winning or eye popping aquascape with demanding plants, this is the light for you!
Click For Best Price
Let's finish off this light with a top flight high end light. The UNS Titan is the level of light we look at when we are looking to develop a high-end planted aquascape. This is the type of light you look into when you are looking at the most demanding plants and looking at professionally done aquascapes.
This unit produces a lot of PAR as shown below. You get a natural white looking light which gives you that award winning natural landscape looking that makes people look in awe at your aquascape.
It's not a light for everyone, but if you can afford it and you are looking to grow some of the most light-demanding plants or thinking of making an aquascape to enter into a competition, this is a light to consider.
Pros
Great spectrum
High output
Makes aquascapes pop
Cons
Expensive
Overkill for most setups
No dimmable
Understanding The Science Behind Lighting
Freshwater LED lighting can be broken down into three elements:
Step 1 – Understanding Planted Tank Light Spectrum
There isn't a lot posted online about planted tank light spectrum, which I find disappointing given the number of LEDs on the market. The goal with planted tank spectrum is a balanced spectrum with an emphasis on red and blues.
What you will find in many LED models out there is that the spectrum is deficient in reds and blues. You want to have 40-70% of the light in the red and blue spectrum. This may mean you will have to either shop around, purchase a higher-end light, or customize the spectrum on the LED model if customization is available. In general, most manufacturers aim for a 6500K spectrum light. While this is the standard you will see, other factors will matter such as the spread and intensity of the light. The Kevin rating is just a visual rating of the light.
Step 2 – Intensity Measurements With PAR
Just like saltwater reef tanks, plants need to have a certain intensity that we can measure in PAR. We can break down PAR levels into the following categories:
Low Light Plants
25-50 PAR. This is best suited for shade aquarium plants or low-light requirement plants like Java Moss.
Medium Light Plants
100-150 PAR. With this light level and proper C02 regulation, you can grow any available plant with this intensity level. You may not get the best coloration with red-colored plants though. This light level is ideal for carpet plants like Eleocharis Dwarf Hairgrass.
High-Intensity Light Plants
150-250 PAR. This level of intensity is ideal for red-colored aquarium plants. This lighting intensity allows for great plant density and mitigates the shading effects of larger plants. Because this is more intense light, this required more maintenance to prune down plants and control algae issues.
A more detailed list is below by Species from The Barr Report forum:
Measuring Your PAR
Measuring PAR with a tool can be a crazy expense as the tool available are designed for reef aquariums. There is a good video from AquaPros that shows you how to make your own DIY PAR meter with the Apogee sensor and a digital multimeter that will work for a planted tank. The video is below for your reference. Using a meter like a video along with the PAR guidelines above will ensure you have the proper intensity for your plants of choice. Some manufacturers will publish the PAR data of their aquarium light fixtures, but many will not have figures published.
Other alternatives would be to use the Seneye Reef Aquarium monitor, which comes with a PAR meter, borrow a PAR meter at your local aquarium club, or rent it from a local fish store.
Step 3 – Understanding Aquarium Light Spread
Spread is a major concern with densely populated tanks as taller plants will shade smaller plants as they grow. This is why having a setup that has two or more light sources is ideal for a showcase-level planted tank.
If you go with a single bulb or fixture it is very possible to have a very high PAR level in certain areas of the aquarium and have edges or shadows completely void of adequate PAR. This is especially worrisome if one is looking at LEDs as LED themselves are focused lights versus eventually distributed like T5. The quality of your lenses and their degree angles will matter with light-emitting diode lights for tanks.
To provide an example, a wide-angled LED light pendant may have certain parts of the aquarium shadowed by the aquascape and plants but a T5 fixture or a wide-angled LED array will not have such an issue. When look for LEDs, you want to look at LED arrays versus pendants. Higher-end LEDs will also have built-in diffusers on them to mitigate the shadowing issues.
FAQs
What Lighting System Is Best For Aquarium Plants?
A full spectrum RGB light is considered the best LED light for aquarium plants in the industry. RBG lights stand for three colors – red, green, and blue. These lights are especially important for red plants as they will display more color. Products like the Current USA Serene RBG are a good light to purchase when looking for an RBG light.
Will Normal Lighting Grow Plants?
Yes – they will grow plants, but not ideally. The main strength of normal white LEDs is the amount of PAR emitted, as white lights will emit the most intensity. However, you will not have as much plant growth with white lights versus a light that is designed for planted tanks such as an RBG light.
What's the Difference Between This Light and LED Grow Lights?
LED Lights are generally going to be designed for freshwater planted tanks while LED grow lights are going to be designed for indoor plants. A standard white LED is mostly going to provide PAR/Intensity while these lights designed for aquariums will be designed for spectrum. Grow lights have a different spectrum and are designed to be with indoor plants.
How Long Should I Keep My Light On For Plants?
You should aim to keep your lights on for 8 – 10 hours a day. This will allow for plant growth, while also minimizing excess algae growth.
Conclusion
These lights have come a long way since they debuted. They have a wide variety of features and hopefully this list helps narrow down your decisions. A planted aquarium is a lot of fun and can be simple to setup. If you have any questions, please leave them in the comments below. Thank you for reading.
About the Author
Latest Posts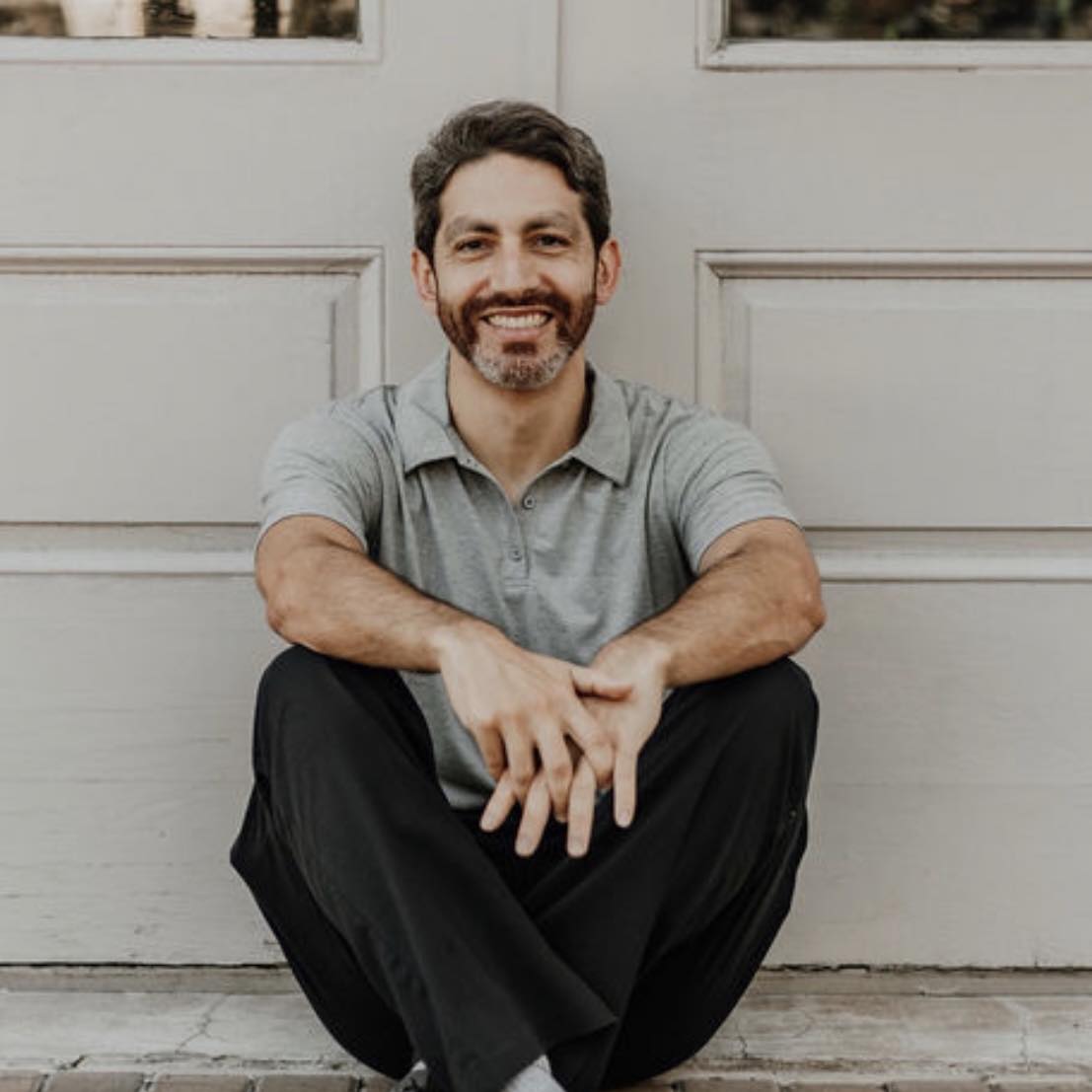 I'm thrilled that you found Aquarium Store Depot! Here you'll find information on fish, aquariums, and all things aquatics related. I'm a hobbyist (being doing this since I was 11) and here to help other hobbyists thrive with their aquariums!