Thank you for visiting! By the way… any links on this page that lead to products on Amazon and other stores/partners are affiliate links. Aquarium Store Depot earns a commission if you make a purchase.
Aquarium Air Pumps are great tools for adding oxygen to your aquarium. They are simple, cheap, easy to install and operate, and readily available to purchase. They also can really come in handy in the event of a power outage. I feel every freshwater tank should have an air pump solution. An Air pump is great for your fish tank as a source of oxygen delivery. They are also great for backup purposes in the event of a power outage.
But what makes the best aquarium air pump? We are going to dive into many factors today. A well-built air pump needs to be reliable, easy to use, and most important quiet. Quiet is the Achilles heel with many air pumps. It does not help that wavemakers are so quiet in comparison now. But, there are in fact quiet air pumps available on the market. So let's dive into the world of air pumps.
What is an Aquarium Air Pump?
Aquarium air pumps are a piece of equipment that delivers oxygen to your aquarium. Air pumps are external devices. They need to be placed outside of your aquarium, which means they are not waterproof. The air they generate is delivered through airline tubing. You can use accessories like air stones and bubble decorations.
Air stones can distribute oxygen while bubble decorations add interest to your aquarium. They work in both freshwater and saltwater tanks. For saltwater, they tend to be used with wood stones in applications such as Protein Skimmers. Since saltwater fish tanks need to have more current than freshwater fish tanks, a wave maker is a better fit for them.
The mechanics of an aquarium air pump are actually pretty simple (image source). You have a magnet, which is the tan-colored part above that turns on and of. As the magnet turns on and off, the lever on the bottom left of the photo moves up and down. This movement from the level pumps the rubber part in the middle called the diaphragm. The diaphragm is the part that takes in air and pushes it out to the airline tubing.
Do I Need It?
The main reason to get an aquarium air pump would be to provide oxygen in the tank. The most common application for an aquarium air pump is with fish that need rich oxygen. Discus (due to higher temperatures) or Goldfish (Due to their size) are two examples. They are also great to use if you want to connect them to a Sponge Filter or Air Pump Powered Protein Skimmers.
Aquarium Air Pumps versus Wavemakers
I do get this question a lot. Why should I get an aquarium air pump over a wavemaker? Aquarium Wavemakers are great solutions for water movement and aeration. Yet, they are not for every aquarium setup. In freshwater tanks, there are certain setups where an air pump is more appropriate. For example, fish like African Cichlids need current. Other fish like Goldfish and Betta Fish, want calmer waters. With an aquarium air pump, you can have oxygen-rich water without having a current that is too strong for fish.
Type
There are three types of air pumps in general. They are:
Plug-in
Battery Powered
Battery Backup
Plug-In
This is going to be the more common air pump you come across. They plug into your outlet and run all day. Super simple and for the most part very reliable. They do not have an on and off switch and are meant to run 24-7. You can if you want to control their operation if you have a controllable power outlet.
Battery Powered
These air pumps operate off batteries. They are smaller air pumps and come in handy in the event of a power outage. The batteries tend to last a good while – usually around 8 hours. All battery-powered air pumps are unfortunately very loud. It's simply not their main design to be quiet. They are designed to be used in a pinch. They are not designed to be your primary air pump in your aquarium. I would recommend that you have a battery-powered air pump on hand for emergencies. They will save your fish tank one day.
Battery Backup
This air pump is a combination of the two previous types of air pumps. They plug into your outlet and have a bay to place backup batteries in the unit. When the power goes out, the battery backup will kick in to keep your fish tank oxygenated. Lack of oxygen is one of the major reasons for a tank crash during a power outage. A high-end unit will likely save your aquarium one day from a power outage. They are priceless units.
A Quick Comparison
There are many types of Air Pumps available today, but what is the best out there? The following air pumps have been reviewed with durability, function, and quiet operation in mind. There were many air pumps that did not make the cut. There were several that we cut from this list because we have field experience with these. The ones that I dropped are too loud, very expensive, or not very reliable. Below are the air pumps I would recommend.
In a hurry? I recommend Eheim Air Pumps!
| Picture | Name | Features | Link |
| --- | --- | --- | --- |
| Editor's Choice | Eheim Air Pump | | Click For Best PriceBuy On Amazon |
| Best Value | Fluval Q Series | | Buy On ChewyBuy On Amazon |
| Budget Option | Tetra Whisper | | Buy On PetcoBuy On Amazon |
| | Tetra Whisper AP Series | | Buy On ChewyBuy On Amazon |
| | Cobalt Rescue | | Click For Best PriceBuy On Amazon |
| | Penn Plax Silent | | Buy On ChewyBuy On Amazon |
| | Deep Blue Professional Hurricane Category 5 | | Buy On Amazon |
The Top 7 (2023 Reviews)
Let's dive deep and see why these made the list!
1. Eheim
Editor's Choice!
The Eheim Air Pumps are without a doubt the quietest aquarium air pumps you can buy on the market today. They are powerful, quiet, and well-made. After all, Eheim is well known for producing excellent aquarium equipment for the hobby. The other great thing about this air pump is the diffuser that it comes with is pretty good. This eliminates the guesswork of having to buy an air stone. They also give you a check valve in the box. It is a well-engineered and well-thought-out package.
It is a plug-in-only air pump. This means if you want an air pump with backup abilities you will need need to shop for another unit. You could also buy a separate battery-powered air pump. The Eheim pump is on the pricey side among the plug-in air pumps on the list.
Pros
The quietest aquarium air pump on the list
Eheim brand name
Comes with a great diffuser and check valve
Cons
Expense
Plug-in option only
2. Fluval Q Series – Great Bang for the Buck
Best Value
The Fluval Q Series Air Pumps offer an entry-level price with the brand name we love in Fluval. Fluval, as they have always done, backs up their equipment with a generous 2-year warranty on this air pump model. For a brand name air pump, it has a get price point and should definitely be a consideration over cheaper Chinese-made units out there. It is a powerful unit with dual air outlets.
Due to the unit's power, it does give off more noise than I would like. The sound level is more equal to lesser brand names. This is disappointing for a Fluval branded air pump. But given they are designed for larger tank capacities, it may be worth looking at if noise isn't a concern for you. The price point for a brand name air pump is great.
Pros
Cheap for a brand name air pump
Fluval brand name
Powerful
Cons
Surprisingly loud given the brand name
3. Tetra Whisper – Great All-Around Unit
Budget Option
The Tetra Whisper Air Pump is a staple in our industry. Tetra and their name brand Whisper have been what they are known for. The air pump is their major item in the Whisper lineup. The Tetra Whisper has a good balance of features. It is very cheap compared to the others on this list and it is quiet. It also doesn't look that bad in your cabinet or hanging outside of your tank due to its unique shape. I guess you could say there is a bit of a cool feature with its not boxy look.
It is cheap and gets the job done. If you are looking for value, the Tetra Whisper is for you!
Pros
Cheap
Good balance of features
Cons
Not as quiet as the premium brand models
4. Tetra Whisper AP – For Large Tanks
The Tetra AP Series Air Pumps are pumps designed for larger tanks. This is Tetra's best product in the Aquarium trade. It is super quiet for how powerful it is. It is not as quiet as the Ehiem air pump. But, it is close and operates at much larger aquarium capacities — up to 300 gallons in fact. Even with its large operating capacity, it still retails at a great price. To top it all off, Tetra backs this air pump with a limited lifetime guarantee. What isn't there to like here?
The only grip I have with this air pump is it only comes with a single airline outlet for the AP 150 outlet. That
is fixed
with a proper
Gang Valve
.
Pros
Quiet for a large air pump
Value Priced
Limited lifetime guarantee
Cons
AP 150 only has one airline hose outlet
5. Cobalt Rescue – Great Unit With Back-up Capability
The Cobalt Aquatics Rescue Air Pumps is our first pump on the list with backup capability. It comes with an internal battery that can power the air pump for 24 hours in the event of a power outage. Add to the fact that it can be plugged in, this unit afters a primary air pump with power outage backup. It has a good amount of power output and should suit a medium-sized fish tank.
Given that it is a unit that offers a battery backup function, it is on the pricier side. It has also been reported as loud compared to some of the more quiet models that we will be looking at later. If noise isn't that much of a concern for you and you want a power backup option, this unit would be a great pick for you.
Pros
Backup capability with internal that lasts up to 24 hrs
Powerful out of the box – will suit most aquariums
Not as quiet as other models
Cons
Expensive
Louder than other models
6. Penn Plax Silent – A Quality Battery Powered Unit
The Penn Plex Silient Air B 11 is the perfect battery-powered air pump. It has a good amount of power, being able to handle tanks up to 29 gallons. The unit is powered by 2 D batteries that should give you a life of about 6-8 hours. The auto-on feature is a nice bonus as you can plug this into your outlet and it will monitor if a power outage occurs. If an outage occurs, the battery-powered unit will turn on.
This is great piece of mind if you go out of town or away from your aquarium and an outage occurs.
I feel
that every aquarium owner should have one of these units. They will save your livestock one day.
It is more expensive than other battery powered air pumps on the market. Yet, the generic and cheaper alternatives out there are not very reliable. This is a piece of equipment you pull out when your pet's lives are in danger. I'd rather spend more for something I know that is going to work. Going for a cheap unit that may or may not work when it is most needed can be disastrous. This unit is not built for quiet. In fact, it is the loudest air pump on this list by far. But, that's not it's function. It exists to save your pets lives in the event of a power outage. This is an air pump you should buy today as part of your emergency planning.
Pros
Battery Powered
Good power – works for up to 29 gallons
Auto On Feature
Cons
More expensive than other battery powered air pumps
Loud
7. Deep Blue Professional Hurricane Category 5 – The Ultimate In Battery Powered Backup Units
The Deep Blue Professional Hurricane Category 5 Air Pump is the ultimate in battery backup aquarium air pumps.
Armed with a lead acid battery pack, this unit does not mess around with its battery backup capacity. It not only comes with a 4.0 Ah battery out of the box, it will also operate with 12 Ah. It is some great piece of mind to know you can work the unit with these larger batteries if needed. Note that if you use a 12 Ah battery you will not be able to house the battery in the unit. It is a powerful air pump that
is designed
for mid-size aquarium. With dual airline outlets, this unit can serve as your primary air pump as well as your backup. This has everything you want in a good air pump.
You get what you pay for with this unit. It is the most expensive air pump on the list and its larger size will produce more noise than the Eheim. If you have a mid-size tank and want to protect your investment out of the box, this is the unit to buy.
Pros
Battery backup that will run for days not hours!
Powerful
Dual airline outlets
Cons
Expensive
Louder than others on the list
Our Recommendation
So what is the best aquarium air pump on the market? Well, we have many factors to consider with sound level, budget, and the size of the aquarium. I broke the list of recommendations into several categories to help with your decision.
Quietest – Eheim
Without a doubt, the Eheim Air Pump line is the quietest aquarium air pump you can purchase today. If the noise level is your top priority, look no further
Best for Large Tanks – Tetra Whisper A Series
The Tetra AP Series Air Pumps are the ideal choice for larger aquariums. They are the most powerful air pumps on the list and quiet for their output. With a larger aquarium, you tend to get more solid stands like oak cabinets. This means you can likely get by with a noisier air pump.
Budget Option – Tetra Whisper
The Tetra Whisper Air Pump is easily the best budget option pump on this list. They are cheap, get the job done, and are not that noisy. If you are on a budget, you can't go wrong with it.
For those of you with higher-end budgets, the Deep Blue Professional Hurricane Category 5 Air Pump is an excellent choice. A large tank can have hundreds of dollars of fish. These fish who have lived for many years are only a power outage away from getting wiped out. Protect yourself with the best if you have a large setup.
Accessories – Getting the Essentials
So we have got through all the best aquarium air pumps available to buy today. Before you go get your air pump, let's talk about all the essential accessories. You will want to look into these before setting everything up. They are:
Airline Tubing
Air Check Valve
Air Control Valve
Airstone/Bubblers
Airline Connector
Gang Valve
Airline Tubing
These connect your air pump to your air stone, bubble, or sponge filter The tubing transfers the airflow to your fish tank. They are very cheap to obtain and just about any you purchase will be very reliable. I would recommend Penn Plax's Airline Tubing or Lee's brand if shopping locally. All you do is measure and cut to length and you are good to go.
Airline Check Valve
An Airline Check Valve is an accessory that will prevent your airline tubes from siphoning water out of your aquarium. This can occur in the event of a power outage or equipment failure. They are a must for any air pump application.
Control Valve
An Air Control Valve is an accessory that allows you to have more precise control over your Air Pump's output. They work by turning the valve to reduce or increase the airflow. For control valves, I prefer the ones made by Fluval.
Stones and Bubblers
An air stone or aquarium bubbler helps better distribute the oxygen into your aquarium. Without either, the airline connected to your air pump will generate big bubbles. These large bubbles can be loud and disruptive to your water line. In a freshwater fish tank, we prefer a smooth distribution of bubbles.
The finer the better as this provides more rich oxygen into the aquarium. Air stones are the standard that most of us in the hobby are used to and provide fine bubbles. Bubblers are more expensive than air stones and take it a step up producing a fine mist of bubbles. Air stones are cheap and get the job done, but if you want the best, go with a bubbler.
Airline Connectors
Airline Connectors are plastic pieces that allow you to split your airline in two or to connect your airline at 90-degree angles. They come in handy when you have a lot of airlines that you need to work with. Airline tubes can get bent reducing the output of your pump. The connectors will create a good directional change for you preventing the issue.
Gang Valve
A gang valve is an air pump accessory that will split your airline output into multiple lines. It also has the added benefit of being able to control the airflow of each line. It's a combination of an air control valve and airline connectors. I would recommend Penn Plax's Gang Valve if you are looking to get one.
How to Reduce the Noise From Your Unit
A common question I get from readers is how do I reduce the noise from my air pump. Of all the features and models I listed on this best of the post, the primary concern with an air pump is noise. The unfortunate truth is that all air pumps make a sound. There are two things we can work on here when it comes to noise:
Quality of sound
Reducing sound
The quality or the type of sound that your air pump produces is a major factor. A lower-quality air pump will rattle and bump while the higher-quality brands like Eheims will hum along. An air pump that hum along tends to not annoy people, even if they are louder than the ones that rattle.
Reducing the sound itself is the next thing we can work on. We can do the following to further reduce the noise produced by our air pump:
Raise the depth of our airstones
Moving the air pump to a different location
Fill any unused airline outlets
Raise the Depth of Your Stones
For smaller pumps, they will work harder the deeper your air stones are placed in the tank. You can solve this by moving the air stones up or considering purchasing a larger air pump that can operate at those depths without having to work hard.
Move It To A Different Location
Air pump location is a very important factor. If they are leaning on something, they can create more vibrations that can create more noise. Even the surface it sits on could create a problem. If the surface is an issue, you can consider moving it or placing the air pump on a Neoprene Mat.
If you have an Aquarium Cabinet with doors, placing the air pump inside the cabinet can muffle the noise. Keep in mind that many budget built aquarium cabinets are made of particle board. A particle board and an air pump are a bad combination. Consider a neoprene mat to migrate the noise if you are using such a cabinet. Oak cabinets fare a lot better at noise absorption.
Fill Any Unused Airline Outlets
Some of the air pumps we have featured in this post have multiple airline outlets. This is great for having the ability to use multiple airlines out of the box, but can also create a problem if you do not utilize them. Unused airline outlets will be noisy as the air pump will push air to these outlets even if unused. To reduce the noise, one way would be to plug in airline tubing to the unused outlet. It will generate less noise than if the outlet was left open.
FAQS
Can A Unit Be Too Strong For A Fish Tank?
Yes, an air pump can be too strong for a fish tank. If they are oversized, they can disrupt the water surface too much causing stress on your livestock. It's best to either buy a smaller air pump or split the outlets so they can be spread out to other parts of the tank.
Should I Turn It Off At Night?
No. It's not necessary to turn off your air pump at night. However, you can if you wish to disconnect it if your air pump is not connected to your filtration system, like a sponge filter
Do Fish Like Stones and Bubblers?
Yes, but not because they actually like the way it looks. Air stones distribute air more calmly than just your airline and the added oxygen benefits your fish. So in that way, fish do like air stones in their tank.
Do I Need One If I Have A Filter?
You typically will not need an air pump if you have a capable filter. However, there are certain fish where added oxygen would benefit them like Discus fish. Air pumps also become more important if a tank is overcrowded because oxygen starts to become scarce.
Conclusion
We went through quiet a lot today. We learned about how air pumps work. What different models are available for
purchase
. We looked at accessories for our air pump. We then provided a few pro tips to make your pump as quiet as possible.
The fact of the matter is air pumps do generate noise. There is no way around that. But, we want to reduce that noise as much as possible. We want a quality air pump that produces a sound that will not annoy us. An air pump should produce a smooth sound versus a banging or clanging sound. If you have any questions below, please leave them in the comments. Thanks for reading.
About the Author
Latest Posts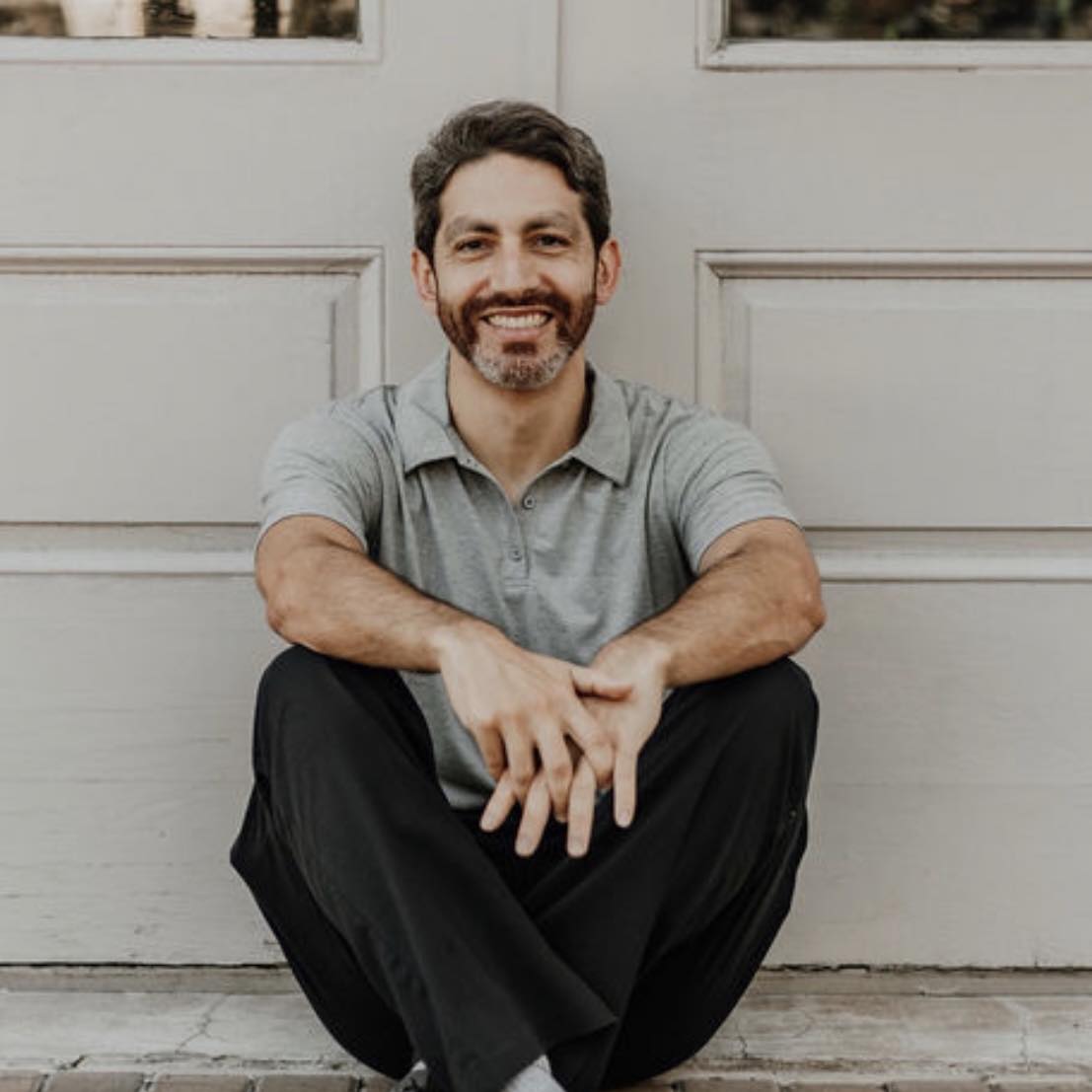 I'm thrilled that you found Aquarium Store Depot! Here you'll find information on fish, aquariums, and all things aquatics related. I'm a hobbyist (being doing this since I was 11) and here to help other hobbyists thrive with their aquariums!