Thank you for visiting! By the way… any links on this page that lead to products on Amazon and other stores/partners are affiliate links. Aquarium Store Depot earns a commission if you make a purchase.
Are you wanting to keep a fish tank, but don't want to deal with the hassle of cleaning it? Do you want a low-maintenance aquarium? Perhaps you want to try out aquaponics and grow vegetables with your aquarium? If any 3 questions peak your interest, than purchasing a self cleaning fish tank for you is the answer.
That's what this post is all about today. Finding self-cleaning tanks that are easy to use and maintain.
What Makes A Good Self Cleaning Fish Tank (My Criteria)
When selecting determining the best self-cleaning fish tank on the market we looked at the following factors:
It is easy to use and setup?
Can you grow vegetables with it?
Is the price reasonable?
It is really low maintenance or is it just a gimmick?
My List of Self-Cleaning Fish Tank Candidates
In a hurry? I recommend the AquaSprouts Garden!
| Picture | Name | Size | Link |
| --- | --- | --- | --- |
| Editor's Choice! | AquaSprouts Garden | | Buy On Amazon |
| Best Value | Back To The Roots Water Garden | | Buy On ChewyBuy On Amazon |
| Budget Option | biOrb Classic Aquarium Kit | | Buy On ChewyBuy On Amazon |
| | EcoLife Aquaponics Indoor Garden System | | Buy On Amazon |
| | biOrb Flow | | Buy On ChewyBuy On Amazon |
| | EcoQubeC Aquarium | | Buy On Amazon |
| | As Seen On TV My Fun Fish Tank | | Buy On Amazon |
The Top Choices (2023 Reviews)
So now the moment you have been waiting for! Below is the list of the best self-cleaning fish tanks on the market today. I put the preferred choices at the top for ease of selection for you. There will be affiliate links below. An affiliate link means I may earn advertising or referral fees if you make a purchase through my link.
With that disclosure out of the way, let's get into the reviews!
1. AquaSprouts Garden
Editor's Choice!
AquaSprouts Garden
Editor's Choice
A great way to have a self sustainting fish tank and to grow vegatables for your family. The best choice today for a self cleaning fish tank!
Buy On Amazon
I absolutely love the concept behind the Aquasprouts Garden kit. It is completely nature focused. The goal of the kit is to have the the plants and vegetables grow and take in the nutrients from the inhabitants in the tank. At 10 gallons in capacity, this not only gives you enough space to grow a sizable amount of vegetables, but also house a good amount of fish. In my opinion, this is the best aquarium kit to introduce yourself to aquaponics and is a poster child for a self-cleaning fish tank.
It is based off a custom-molded garden bed that fits over a 10 gallon tank. The kit also comes with a light bar where you can mount a grow light to grow your plants. I love how the bar can be extended to accommodate taller plants. The light bar allows you to place this aquarium where you want. You will not have to worry about getting enough natural light with this kit.
The water pump that comes with the kit pushes water up to the grow bed, which feed up to the clay pebble grow filter media. The dirty water with fish waste provides nutrients to your plants. The grow bed then drains down to your aquarium providing clean water that is aerated from the surface agitation.
The company mission for AquaSprouts is very heart warming. Founded by Jack Ikard, his original goal was to grow organic food in an urban environment. They were established in Austin, Texas. They are a home grown company. Their award winning AquaSprouts kit has been featured in The New Year Times, Good Housekeeping, and Wired.
This is a true self-sustaining aquarium and is low maintenance. This is the best kit on the market. There are many imitators, but this is the original. If you want to get involved in Aquaponic or just have a self cleaning aquarium, this is the aquarium kit to buy.
The only drawback with this kit is the price. It is a well made and created and manufactured in the US. You get what you pay for with this tank kit.
Pros
Good size
Grows Vegetables
Easily Assembled
Cons
Expensive
10 gallon tank not included
2. Back To Roots Water Garden AquaSprouts Garden
Best Value
If the price of the Aquasprouts garden steers you away or if you are looking mostly a tank that cleans itself, this is a great alternative. This Tank by Back To Roots is a good blend of Aquaponics and a self-cleaning fish tank.
The aquarium kit comes with everything you need to get started and will go plants year round. Weighing in at 3 gallons, it is large enough to host a small pet fish. It functions like the Aquaspourts is that the fish waste from the aquarium feeds the plants above.
This tank like the AquaSprouts is also made in the USA. As a certified B Corporation, they have dedicated their mission to have the highest standards of social and environmental impact.There mission is to reconnect family and kids to where food comes and experience the joys of growing food themselves. The makers of the product have a solid social following and the founders have featured on Forbes, NowThis, and even received The Champion of Change Award from President Obama. Below is a video from the founders explaining their product.
This is a great product at a great value. The only downfall is the size. It is isn't designed for large vegetables, but it is more user friendly and cheaper than the Aquasprouts. It also does not come with a light stand, so you will need to place this near a window or get a clip on light source for it.
Pros
Easy to use
Self maintained
Decent size
Cons
Not designed for vegetables
No light stand
3. biOrb Classic Aquarium Kit – Budget Priced
Budget Option
The biOrb Aquariums by OASE are a aquariums that are built for simplicity. If you read my Best Canister Filter review blog, you know that I'm a big fan of OASE. Their filtration units are the best of the best and they have the same commitment with this aquarium.
I'm not a fan of fish bowls myself, but this aquarium is the exception. This aquarium is small and simple. It has everything you need to get started – lighting, pump, filtration and solid instructions. At 4 gallons, it is just the right size to house some quality nano tank fish, including Bettas.
The filtration is air driven and works a lot like the old school under gravel filters. The difference is that there are filter cartridges in the bottom of the intake.
What you get here is a filter that is designed like a professionally built commercial pond. The filtration unit pulls in dirty water to the bottom and filters out clean water from the top. It's a genius design and makes this simple and self cleaning.
The biOrb has the potential to be self cleaning with modification. You can grow low light plants in this kit. In fact, there is a great video by charlieflyte who nailed it. Check out his video of his biOrb.
It is cheaper than the Aquasprouts and Back to Roots kit and is perfect for you if you just want an aquarium. For the quality that you get from OASE, the price cannot be beat. It is well deserving of my budget option badge.
Pros
Big for a fish bowl
Complete filtration
Built for simplicity
Cons
Not true self cleaning
Won't grow vegetables
4. EcoLife Aquaponics Indoor Garden System – Biggest Aquaponics Kit On The Market
The EcoLife Aquaponics Indoor Garden System is the heavylist on this list. This is an aquaponics kit that supports a 20 gallon aquarium. You can grow plenty of vegetables with this kit and keep a good amount of fish. This is the only tank on self cleaning tank that can support a goldfish due to its size. Others can, but goldfish get large so over time they would outgrow the tank. They also tend to be hard on a tank's bioload.
This kit includes the LED light fixture to grow vegetables. I really like this. It takes away a lot of the guess work. The LED light is also a natural spectrum versus a glow light spectrum. This compliments your home better versus having that weird red grow led light shining above your aquarium.
This is the most expensive aquarium kit on the list by a long-shot. It's a bit too expensive for me to put this as my top choice. It is a great choice if it is within your budget.
Pros
Size
Will grow lots of vegetables
Comes with LED light fixture
Cons
Size
Expensive
Tank not included
5. biOrb Flow
Looking for something bigger than the biOrb Classic? The biOrb flow is a step up in size and functionality. At 8 gallons in size, it is a a great potential first time aquarium. It is built off the same principals as the Classic with a filter than pulls from the bottom and pushes out to the top.
This aquarium is made of acrylic instead of glass. Acrylic makes this aquarium super durable, lightweight, and clear. The best benefit from acrylic is the clarity. Even a low iron aquarium has less clarity than acrylic. This also explains the price for this aquarium. it's more expensive then similar sized aquariums.
It won't grow vegetables like the aquaponic kits, but for a fish keeping focused aquarium, the concept is great. It is a simple to use aquarium.
Pros
Size
Complete filtration
Built for simplicity
Cons
Expensive
Not true self cleaning
Won't grow vegetables
6. EcoQubeC Aquarium – The Kickstarter Project With Potential
The EcoQube has a ton of potential. My favorite part of this aquarium is the filtration box located in the back of the aquarium. This houses the intake and 3 stage filtration unit away from the rest of the tank. This give this aquarium one of the cleanest presentations among all the others in the list. The light that comes with it is adequate to grow vegetables.
Now let's get to what I do not like with this product. The grow area will only hold one plant. This really limits what you can grow and do with it. The tank is only 1 gallon in size, which theoretically is inappropriate for most fish. I'm always a bit annoyed when I see Betta fish advertised in these products knowing that long-term a tank this size is not healthy for them.
Lastly, it's not readily available. It's still a kick starter project. Perhaps over time as it improved I can rank it higher on the list. I really love the concept and they are still improving the product. If they can get the product to a 3 or 5 gallon aquarium, then I can see it's potentially fully realized.
Pros
Size
Light
Built for simplicity
Cons
Size
Not readily available

Won't grow large vegetables
7. My Fun – Budget Setup
As Seen On TV My Fun Fish Tank is a straight to the point concept — Namely, how to make an aquarium that truly cleans itself. It accomplishes this by sucking out dirty water with gravity when you add new water in. What happen is dirty water gets sucked out as your new water gets added in. This is as easy as it gets for a self-cleaning fish tank.
The price on this product is rock bottom. It's easily the cheapest self-cleaning fish tank on this list, it is also the smallest. The concept is amazing and I know it sells like hotcakes online.
My biggest gripe is that it's too small for fish. At only 1/2 a gallon in capacity, I couldn't recommend this tank to anyone for keeping fish. This makes the list because the price is so attractive and I wanted to keep it on here so I can talk about how it's too small for fish.
I would probably put a ghost shrimp in here at most. It's a novelty item and I would expect to upgrade to something more in the future. If it was a 3 gallon tank that removed fish waste like it does on the infomercial, I feel the concept would be amazing and would have the potential to bounce the biOrb out of the top of budget option list.
Pros
Cheap!
Truly self cleaning
Simple to use
Cons
Too small for fish
Cleaning system has issues clogging
More novelty than function
My Recommendation
The best self-cleaning fish tank in my opinion is the Aquasprouts Garden kit. It has the ideal size at 10 gallons, it will grow plenty of vegetables, and the decision is mean to be true self cleaning with nature doing all the work for you.
The Back To Roots garden is the best value on this list. It is cheaper than the Aquasprouts and still big enough to achieve the self-cleaning goal and will grow simple vegetables.
The BiOrb is a great budget option. It nails self cleaning with its bottom up filtration approach and can become fully self cleaning with the right plant setup.
Who Should Buy One?
They should work for practically anyone, but I feel they fit best for the following people:
If you dislike the cleaning an aquarium
If you do not have time to clean or feel like it's a tedious job
You want to give the tank to a child
The last option is what I feel puts you in the best category to purchase a tank like the ones on the list. If you have a child, they can learn a lot from having an aquarium and if you are growing vegetables from it, it is a great family activity and learning activity.
Frequently Asked Questions
Below are usual questions I get from readers. I'll do my best to add more as people ask. Let a comment below in the post if you have further questions.
Does Water Have To Be Treated In My Aquarium?
Yes, you will need to treat your tap water before you add it to your aquarium. Tap water untreated will likely kill your fish due to the chlorine and other anti-bacteria/pathogen additives in our city water. 
Do I Need An Aquarium Heater?
Yes, your will need a heater all these aquariums. The only commonly available fish that wouldn't need a heater would be a Goldfish, and they are going to grow too large for every tank on this list except for the Ecolife. See our Best Aquarium Heater blog post for a detailed review on aquarium heaters.
Are There Aquariums That Clean Themselves?
There are self-cleaning fish tanks as you have seen in this review roundup post. There are some on this list that require no powered pumps or filters and others do. A true self cleaning system is a aquaponics systems where nature does all the work for you.
How Do You Clean Them?
Most of these self-cleaning fish tanks will require cleaning via water changes if the nitrate parameters get high. The As Seen On TV My Fun Fish Tank has a gravel siphon built right into it. This is a true self-cleaning fish tank, but executed at a small aquarium level.
Is There An Aquarium You Don't Have To Clean?
Yes, it is possible to build a fish tank that you do not have to clean. Theoretically, if you have enough plants that can absorb the nutrients produced by your livestock, you can have a balanced ecosystem. However, there will still be algae and dead spots to clean up over time. This maintenance will be a lot lower than other aquariums as you will not need to change water as frequently. Many go months without water changes.
Which Species Are Best For Beginners?
In my opinion, the pet fish that is best for beginners is the Zebra Danio. Other good fits are guppies, mollies, and smaller tetras. A Betta works if you have a tank big enough for it. See our Betta Fish Care guide for a full overview on proper Betta Fish care. You can also check our our best fish for a 5 gallon fish tank post if you are looking for a smaller setup.
Can Aquatic Pets Live Without An Air Pump?
Fish can live without an air pump. A tank that is full of live plants can supply plenty of oxygen to a fish. You may need an air pump if you stock level is high in the tank, but generally with a filter or live plants you will get plenty of surface agitation to produce oxygen in your tank.
What Are The Drawbacks To Owning This Type of Setup?
The drawback to owning a self cleaning tank is that the concept is relevantly new. There is no true master kit available. The Aquasprouts is very close to nailing the concept, but I know some people just want an aquarium not a tank that grows vegetables. The BiOrbs gets a lot of things rights with their bottom filtration approach and with some low light plants, you can make this self cleaning in the long-term. You cannot grow vegetables with it.
Another Alternative
Another alternative to self cleaning fish tanks is creating a low light planted tank where the plants soak up the nutrients and your fish load is on the lighter end. This is a techique that has been popularized by a few YouTuber influencers.
There is actually a local fish store that has successful run without water changes for years. Cory at Aquarium Co-Op interviewed them on his YouTube channel. Check it out below:
Admittingly, a no water change freshwater tank is something I have little experience. I have achieved a successful reef tank with no water changes overtime. The main hurdle you run into with freshwater systems is the need to fertilization if you are aquascaping. Running no water changes is more of a natural style that conflicts with many aquascapers. Nevertheless, it is achievable and something you can look into if you want a self cleaning fish tank that runs off nature. The video gives you a lot of food for thought :).
Closing Thoughts
Self cleaning fish tanks are a new concept in our hobby. I really like the approaches I'm seeing from manufacturers. Some want to tackle it with aquaponics and others want to build an easy to use system. I feel that big approaches are great and one approach will fit your wants. If you have any questions, please let a comment below. Thanks for reading. Until next time
About the Author
Latest Posts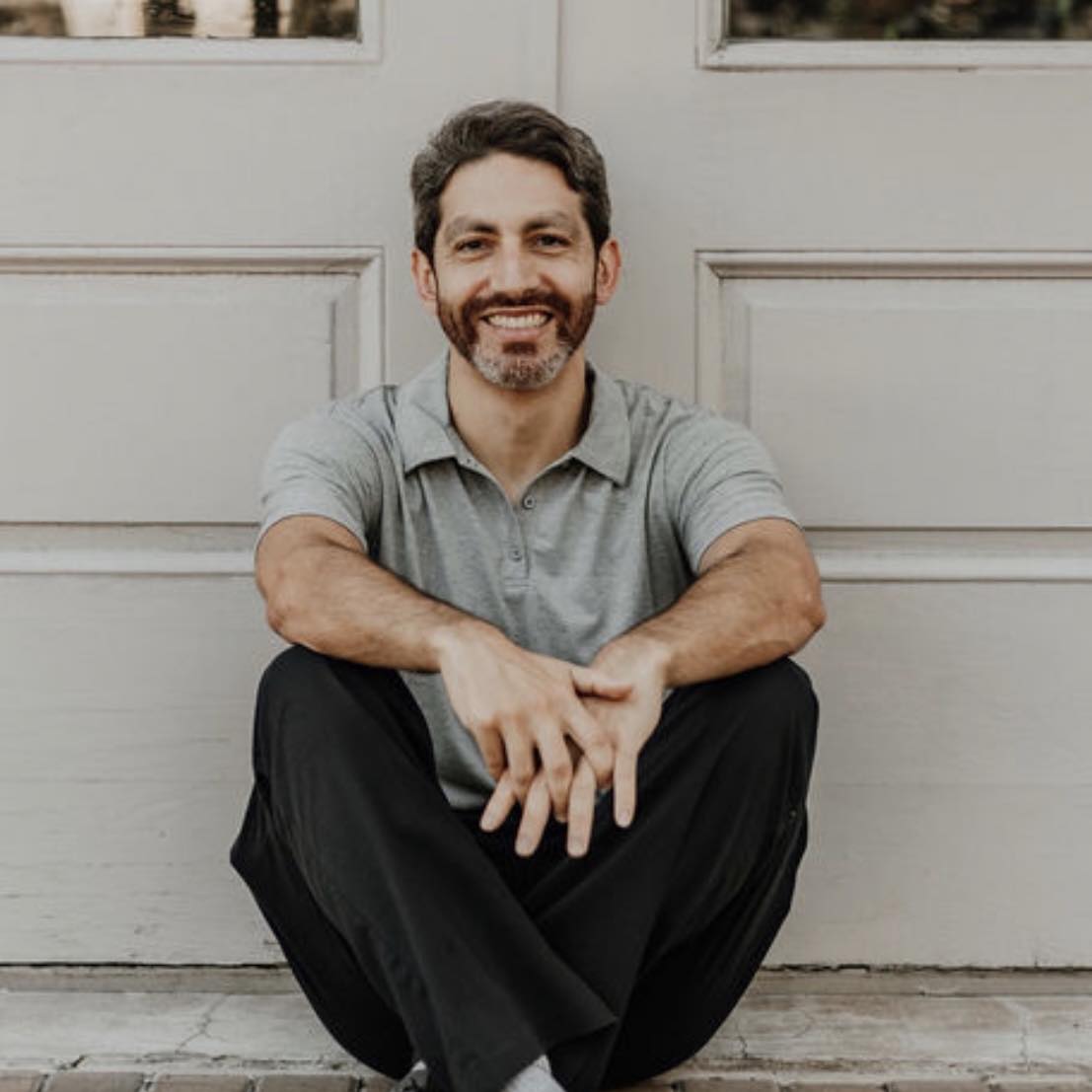 I'm thrilled that you found Aquarium Store Depot! Here you'll find information on fish, aquariums, and all things aquatics related. I'm a hobbyist (being doing this since I was 11) and here to help other hobbyists thrive with their aquariums!