Thank you for visiting! By the way… any links on this page that lead to products on Amazon and other stores/partners are affiliate links. Aquarium Store Depot earns a commission if you make a purchase.
Do you love fish tanks? Do you also love furniture? If so, then you need to check out the best fish tank coffee tables on the market. In this blog post, we'll be reviewing five of the best models on the market. So whether you're a seasoned fish tank keeper or just getting started, read on to find the perfect table for your home! Let's start out by looking at some criteria used when selecting these tables.
Our Criteria (How These Coffee Tables Made The Cut)
A fish tank coffee table is a setup that I normally do not do, but I've been asked enough at this point that I should make a post about it. These tanks are tricky to setup, and there are standards we need to look at. Let's look at my criteria.
Features – A coffee table is supposed to be a decoration in a house. Therefore, we need to get utility from the tank itself and also looks from the table. We need have built in features like filters and the aquarium itself needs to not have wires everywhere.
Build – An acrylic base is a must for a coffee table aquarium. They are low to the ground and will get kicked around by guest, pets, and children. They need to be able to withstand the punishment. This makes Acrylic, not glass the best material to use for these tanks.
Dimensions – A coffee table aquarium needs to be the right height and footprint. You want a tank like this designed as a piece of furniture first, then purchasing the correct fish that can accommodate the tank
The Aquarium Coffee Table Candidates
In A Hurry? I recommend Midwest Tropical Coffee Tables!
With the criteria defined, let's look at what coffee table aquariums made the cut. I'll go in further details in the next section of this post.
Picture
Name
Best For
Link

Editor's Choice

Midwest Tropicals – Long Octogon Tank

28 Gallons
45 x 26 x 15.5 inches

Buy On AmazonBuy On Petco
Midwest Tropicals Octogen Table

40 Gallons
30 x 30 x 16 inches

Buy On AmazonBuy On Ebay
Midwest Topicals Square Table

28 Gallons
25 x 27.5 x 28 inches

Buy On Amazon
Midwest Tropical End Table

15 gallons
21 x 21 x 21 inches

Buy On Amazon
Aquatic Furnish Coffee Table

29 Gallons
24 x 36 x 24 inches

Buy On Etsy
5 Best (2023 Reviews)
1. Midwest Tropical Long Octogen
Editor's Choice
When it comes to manufactured fish tank coffee tables, Midwest Tropical is a great brand to look into. They have been in the business of making custom water features for over 30 years. They are primarily known for making waterfalls for unique aquarium features. This coffee table aquarium is their flagship product.
At 28 gallons and 48 inches in length, this aquarium offers a lot of swimming space for inhabitants while also being a sizable coffee table aquarium for a living room. This format will fit larger living rooms. The body of the tank is made of cell cast acrylic, which is less prone to cracking from accidental kicks, bumps and dish drops that all coffee tables need to withstand over the years.
You got an aquarium filter, plant decor, and blue gravel to get you started. The price of these fish tank coffee tables are expensive, but it will be a conversation piece in the living room.
Pros and Cons
Pros
4 feet long
Comes with filtration unit
Acrylic body
Cons
Expensive
Won't fit all spaces
2. Midwest Tropical Octogen
For folks who desire an overall footprint, this Octogen table is a great choice. This coffee table aquarium carries 40 gallons of aquarium water with the same filtration and package features as it's 4 foot long brother.
This is a great balance of furniture and aquarium. If you are looking for a furniture aquarium piece that maximizes size for your aquatic life, this the tank to purchase.
Pros and Cons
Pros
Octogen shape
Comes with filtration unit
Acrylic body
Cons
Expensive
Top is heavy and a pain to remove for cleaning
3. Midwest Tropical Aqua
This fish tank coffee table offers a basic square shape that fits many modern setups. At 28 gallons, it's large enough to have stability and house a number of fish. The only issue I see with this table are the glass edges. There is actually a viral video by Paul Cuffaro installing this aquarium in his living room that you can check out below.
If you have small children or pets, be cautious of those edges as they can cause injury. It may make sense to purchase some bumper guards to baby proof the table.
Pros and Cons
Pros
Convenient shape and footprint
Comes with filtration unit
Acrylic body
Cons
Expensive
Corners can be dangerous for children and pets
4. Midwest Tropical
If you are short on space or prefer to place a fish tank as an accent versus a centerpiece, this end table is a great choice.
This fish tank coffee table is also made by Midwest Tropics and has the some cell cast acrylic body with a square glass top, It has a small footprint, so it won't take over your living room. At only 15 gallons, your fish stocking will be limited, but it will provide a great look in your living room.
Pros and Cons
Pros
Small footprint
Comes with filtration unit
Acrylic body
5. Aquatic Furnish
Are looking for more of a function fish tank? If so, check out Aquatic Furnish's coffee tables. These aquariums can be custom made to your liking. Their default size is 29 gallons, which is one of the larger tables on our list.
While the design isn't as furniture like as the other options in our round up, this aquarium is more of a hobbyist setup. You will get more of a traditional fish that with the makings of the braces and top to work as a coffee table. If you are looking for more fish tank or more of an industrial look, this is a good option over the others on the list.
Pros and Cons
Pros
More functional as an aquarium
Can be customized
Cheaper than other options
Cons
Body is made of glass
Looks more like an aquarium than furniture
Why You Should Consider
A coffee table is one of the most used tables in home, and having fish in them is a major statement piece and conversation starter. Here a few good reasons to consider them.
Your Tank Will Be Located In The Most Active Hub In The Home
Outside of the kitchen, the living room is going to be the place that has the most activity in the home. Placing an aquarium where a coffee table would be puts your fish tank in the center hub of the home. You will always be around it to enjoy it versus placing it in a basement or a hallway.
You Will Receive the Maximum Health Benefits Of An Aquarium
There are studies that show that having an aquarium is great at reducing stress and will decrease disruptive behavior in Alzheimer's patients. It's no wonder aquariums are installed at dental and medical offices around the world.
Because this tank will also be around your living room hub you will always be there to relax and enjoy. You will get the most health benefits from it having it as a coffee table aquarium.
Disadvantages
Less talk about a few cons of purchasing these aquariums over a traditional one.
Equipment is Limited
Traditional tanks can load up on canister filters or even sumps since you have cabinets and don't have to worry about fitting equipment in a small spot. This limits the type and amount of fish you can keep.
The Midwest tanks come with a whisper internal filter. If you would like to upgrade the filter, I would look into an OASE Bioplus Thermo. This filter has the added benefit of holding an aquarium heater, which will give you the option of keeping tropical fish.
Editor's Choice
They Are Not Ideal For Saltwater Tanks
Saltwater Tanks are a bad idea for a fish tank coffee table. They will generate salt creep, smell like the ocean, and will require more equipment. You might be able to get away with a simple fish only or a soft coral type reef tank. Generally though, it's a bad idea to use these types of tanks for saltwater aquariums.
Fish Selection
A major thing to know about fish tank coffee tables is they are going to be limited aquariums. Here are a few things you will need to understand when purchasing them why it will restrict the fish you can select.
They Are Best Without Heaters
Because wire management and hiding plugs and equipment are more important with these style tanks, it is best to run them without a heater. This is also a good idea because the placement of the aquarium. It will be placed near the floor where hot foods might be places. A setup where fish are okay without heaters is best.
This will limit your select to coldwater fish that can tolerate a wide range of temperatures and are not sensitive to temperature swings.
They Do Not Have Great Filters
A fish tank coffee table will have a simple 2 stage or air pump powered filter. These filters are not big on biological capacity and would arguably be undersized for some setups such as planted aquariums. As such, you will need to limit your selection to fish that are not heavy on your bioload. Large fish will add more bioload than smaller fish on a inch by inch basis. For these setups, it's best to stick to nano fish that can tolerate cooler temperatures.
Good Fish To Consider
Below are a few fish that will do well in these types of aquariums.
Fish to avoid
The following fish below are either too big, too aggressive, or prefer warmer temperatures. They are generally not going to be the best fit for a coffee table fish tank.
FAQs
Can you put a fish tank on a coffee-table?
You can put a fish tank on a coffee table if it can support the weight. Generally, nano tanks are ideal to put on a coffee table as they do not weigh much and do not require much equipment. Make sure your coffee table can withstand spills and corrosion.
How do I turn my fish tank into a coffee-table?
The easiest way to do so is to purchase a fish thank that is designed as a coffee table. There are a few manufacturers who do this like Midwest Tropicals that have models available. The other option is to DIY by building a frame around the aquarium and placing a top over the aquarium where you could place items on. Usually the top is made of glass so you can see through through the table and see the fish swimming.
How much weight can you put on tempered glass?
It depends on the glass dimensions and the width of the glass. There is a great calculator here where you can input the dimensions and width to get a good gauge on how much of a load your glass top can take.
What is the difference between tempered glass and regular glass?
The primary difference between tempered glass and regular glass is that tempered glass is significantly more durable and less likely to break. This is because tempered glass is treated with heat and chemicals to make it about four times stronger than regular glass. This means that if the tempered glass does break, it will usually do so into small, safe pieces rather than large, dangerous shards. Tempered glass is also more resistant to thermal shock, meaning that it can withstand sudden temperature changes without breaking.
Closing Thoughts
A fish tank coffee table is a great way to add some life and style to your living room. Just be sure that you understand the restrictions these tanks come with before making your purchase. Leave a comment below and let's have a conversation about fish tanks as coffee tables!
About the Author
Latest Posts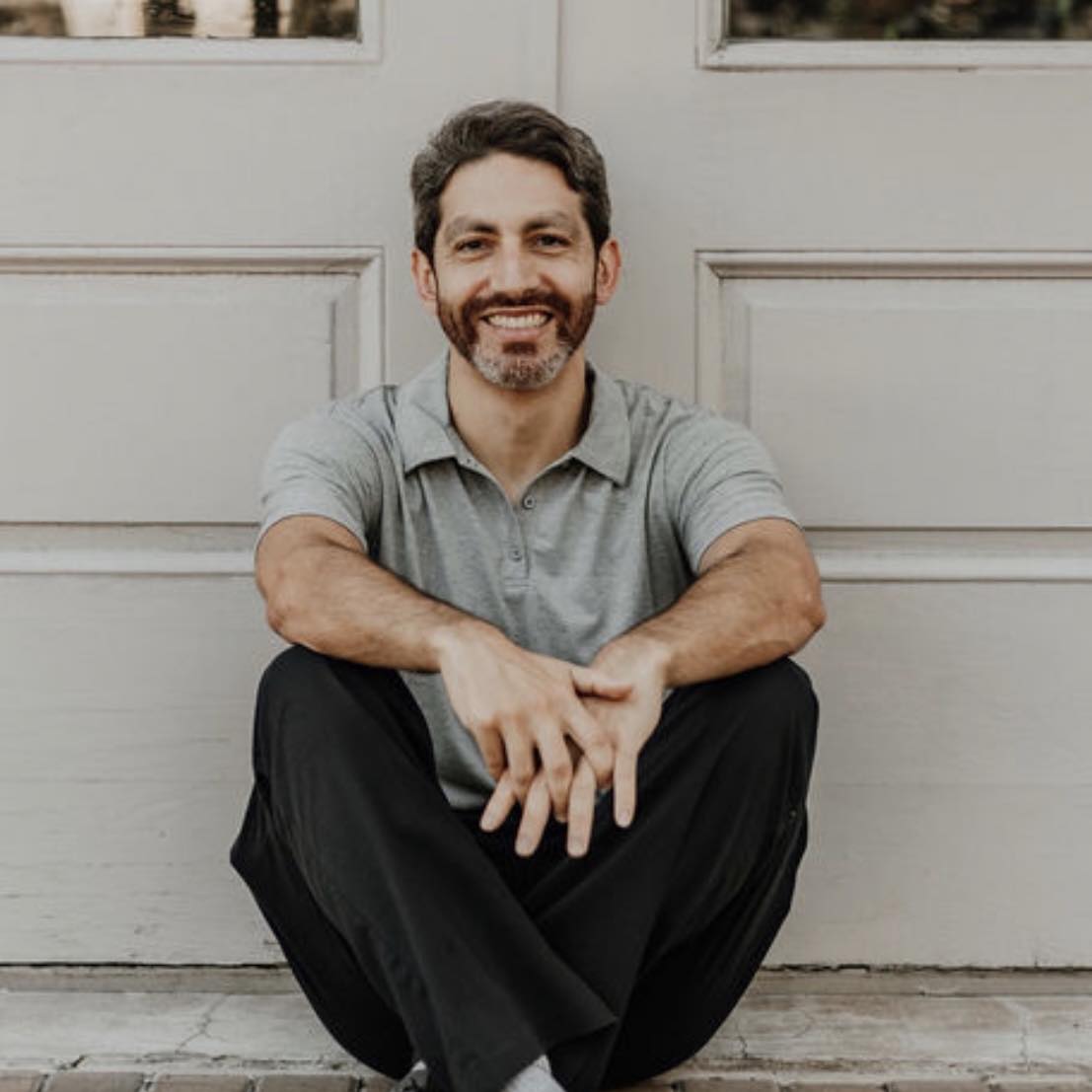 I'm thrilled that you found Aquarium Store Depot! Here you'll find information on fish, aquariums, and all things aquatics related. I'm a hobbyist (being doing this since I was 11) and here to help other hobbyists thrive with their aquariums!