Thank you for visiting! By the way… any links on this page that lead to products on Amazon and other stores/partners are affiliate links. Aquarium Store Depot earns a commission if you make a purchase.
Looking for a reef ready system that that delivers on quality and simplicity? If so, you have come to the right place as today I do a comprehensive Waterbox Aquarium Review. Waterbox has taken it to Red Sea with highly quality reef ready systems that are approachable even for a beginner saltwater aquarium owner. As you may have read in my Best Rimless Tank round up article, the Waterbox Aquariums systems are a great way to get started in the saltwater hobby.
They got my best value award for having such great features at a fair price, however, I didn't have the space in the article to talk about their entire line and go in depth on all their features. This post, I will dive in so you can see what makes WaterBox Aquariums stand out so much in an industry I feel at times can be seen as overly complex to beginners.
I will go over the following:
Features
Craftsmanship
Ease of Use
Value For Money
Product Support
Price
In a hurry? I recommend purchasing the WaterBox Reef Series 130.4
WaterBox Features
The WaterBox tanks are loaded with features. It's more than just a box of glass.
Glass Construction
The WaterBox Aquarium is built to be a run to run system. It starts off with the aquarium itself which is made of Ultra Clear Starphire glass. This glass is made of low iron. Due to the low iron make up, it has better clarity than a traditional glass tank. It's clarity rivals an acrylic tank – the gold standard of clarity when it comes to aquariums. Ultra Clear Starphire really comes into it's own when you are looking at larger tanks. Given that most of the tanks that WaterBox sells are going to be over 100 gallons, Starphire makes a lot of sense for those looking for high quality display tanks.
The entire construction of the glass is put together with straight edged black silicon. The edges are put together with a straight-edging technique that not only gives the aquarium great strength, but a clean look. There are budget rimless tanks that will show poor quality seems where you still see the silicone stick out. Waterbox's silicone technique is top notch and clean.
Overflow System and Plumbing
Now let's talk about the overflow system. Waterbox uses a full glass overflow. This is very different than other reef ready systems that use an acrylic overflow. An acrylic overflow have serious drawback in that they scratch over time. The glass overflow has etched teeth and are far easier to clean off than an acylic overflow. What I always loved about glass is you can just take a blade to it to pull off coralline algae. It's more difficult with acrylic. Your best bet with acrylic is a credit card or a special plastic scrapper. I always felt the glass scrapers were superior.
The overflow system takes use to the plumbing work. This is where Waterbox shines. They use a manifold system with hard colored PVC plumbing. They also come with quick disconnect unions and a gate valve. The drains are a bean animal style1 – the current industry best practice. You can see a video below from the manufacturer that goes over the plumbing system. There wasn't a plumbing system like this when Waterbox came to the scene. It is still the main feature that wins me over with them.
Sump
These are the best sumps included in a ready to run aquarium system that I have seen. It's a rimless glass sump that has it clean separate chambers. The sump below is the Reef 130.4 Sump.
You can see this is a true mult-stage sump with a sock chamber, skimmer reactor, pump and ATO section. The ATO section is a great feature. While the Reef models only have a skimmer chamber, the larger Reef Pro models have a skimmer and refugium section. I love the rimless design as there are no braces in the way. The skimmer reactor chamber is also very generous, allowing for oversized skimmers.
Cabinets
The Waterbox cabinets for the Reef, Pro and Peninsula series are made of hardwood and are heavy duty UV coated. This is a step above the standard MDF that you will see from budget cabinet manufacturers – and much better than what you would you would purchase at a typical pet store. They are available in either black or white finishes. Personally, I'm partial to the white finish.
Another great touch are the soft close doors. The hinges are PVC coated. This is another great feature by Waterbox as standard hinges are known for rusting out over time. The doors operate via push open which means you don't need to have door handles installed. I like this touch as well. It makes the cabinet look clean and modern.
The cabinet is designed with a brace off center. This is down so you have full access to the tank without an annoying middle brace in the way of everything. You will see the same feature on their larger 5 and 6 foot tanks. I like this touch and on the larger systems it really allows you to be creature and design a control command center.
WaterBox Craftsmanship
I love the engineering though and fit and finish of these systems. The plumbing is colored and no gluing is required. The overflow is professional designed. The manifold system makes your system future proof. The cabinets are excellent. And that's all without mentioning the aquarium itself which is well put together.
Value For The Money
Waterbox Aqariums seem expensive at first, but you have to take into account what you are getting. They are also available in a number of sizes folks of all budget prices and purchase them. Let's talk about their main series of models, the Reef Series.
Reef Series
The reef series offers a full reef ready system with a bean animal overflow and drain, manifold, cabinet, and sump. Waterbox aquariums are easy to understands with their models. The first number is a rounded up total volume of the system. The number after the period is the length of the tank. An an example, the Reef 130.4 would be 130 gallons of total volume and 4 feet long. Below are all the reef aquarium series models:
| | | | | | |
| --- | --- | --- | --- | --- | --- |
| Model | Reef 70.2 | Reef 100.3 | Reef 130.4 | Reef Pro 180.5 | Reef Pro 220.6 |
| Picture | | | | | |
| Price | $$ | $$$ | $$$ | $$$$ | $$$$$ |
| Dimensions (LxWxH) | 24″ x 24″ x 58″ | 36″ x 24″ x 58″ | 48″ x 24″ x 58″ | 60″ x 25″ x 60″ | 72″ x 25″ x 60″ |
| Aquarium Volume (Gallons) | 47.2 | 71.7 | 96.3 | 140.7 | 167 |
| Sump Volume (Gallons) | 22 | 25.4 | 30.6 | 45.3 | 37.1 |
| ATO Reservoir Volume (Gallons) | 3.6 | 4.7 | 5.5 | 5.8 | 17.2 |
| Total System Volume | 69.1 | 97.2 | 126.9 | 180.8 | 221.3 |
| Link | | | | | |
Peninsula Series
The peninsula are the top of the line models for Waterbox. These have the overflow on the left side of the tank giving you a full 3 sided view of the display tank. All sumps have an optional fuge baffle you can install for a true 3 stage sump. Below on the Peninsula models available:
| | | |
| --- | --- | --- |
| Model | Peninsula 6025 | Peninsula 7225 |
| Picture | | |
| Price | $$$$$ | $$$$$$ |
| Dimensions (LxWxH) | 60″ x 25″ x 60″ | 72″ x 24″ x 60″ |
| Aquarium Volume (Gallons) | 140.7 | 168.9 |
| Sump Volume (Gallons) | 41.8 | 41.8 |
| ATO Reservoir Volume (Gallons) | 5.8 | 18.7 |
| Total System Volume | 183 | 228 |
| Link | | |
Ease of Use
Waterbox Aquariums are very easy to put together. Below is an excerpt from their instruction manual. They label all their parts and take you through each step in detail. The cabinet includes leveling feet included and the hinges can be adjusted.
The cabinet construction is probably the most difficult piece of the set to put together. If you ever put together a piece of furniture from IKEA together, this will be no different for you.
The plumbing system would be the next area of the install. Waterbox posts a great video walking you through the plumbing system and the entire install. It's much easier to see the video and for me to type it all up in the post. Check out the video for the walk through when you go instal the plumbing.
Product Support
The Waterbox team fully supports their product with excellent customer support and instruction videos to guide you along the way. They also have been getting into content discussing best practices in aquarium keeping.
The aquariums are backed by a 2 year warranty. For a set compared to Red Sea, this is better. However, from the old school manufacturers like Aqueon or brands you can only purchase from a local fish store like Planet – this is a subpar warranty. I understand that Waterbox is putting a warranty on the entire set. I just feel their customers would feel a bit more reassured if the aquariums came with a 3 or even 5 year warranty instead of 2.
Price
Price is a sensitive topic when it comes to ready to run aquariums. Many buyers are initially shocked at the stick price because they seem very expensive from the on set. Let's talk about what you are getting and go from there. These aquariums come with:
A rimless low iron glass tank
Colored plumbing section with unions, gate valve, and manifold assembly
A rimless 3 stage sump with ATO chamber
Bean animal overflow system
Stylish modern cabinet that is UV coated
Colored background
Waterboxs often get unfairly compared to the classic DIY cheap pet store rimmed tank build. Let's think about what we would need to do to build a system like this:
Purchase a Rimless tank
Paint it
Drill it
Get an external bean-animal style overflow
Purchase all the colored plumbing, unions, gate values, etc
Cut and glue all our piping together — and pray it doesn't leak when you test it
Build a cabinet of similar quality and paint
Build a DIY custom sump or purchase a sump
Most people will go with a standard rimmed tank to save money, which won't look as nice as a Waterbox. With all the labor involved and research to build a DIY setup, you can see the value in these tanks. At the end of the day, the price difference is not that material when comparing making a build of similar quality and look.
So my assessment is they seem expensive, but not as expensive as you think when you factor in the time, research, and money involved in building your own setup of similar quality.
Closing Thoughts
Waterbox Aquariums have great value for what they offer. It would be challenging to build a similar quality aquarium setup without DIY knowledge and even then the amount of labor and time involved many not be worth for some. Waterbox offers a ready to go product that is of superior quality. You can see the ratings below from me and my best value badge that these series of aquariums receive. Since I'm open to all reviews, you can leave your own reviews below. This provides the community with an unfiltered source of reviews. If you have any questions, please leave them in the comments below. Thanks for reading!
WaterBox Aquarium Review – An IN-DEPTH Look
The Best Value In Ready To Run Reef Tanks Today
Waterbox has the features, the build quality, and the looks of a world class reef tank without all the complicity of having to figure and doing everything yourself. While pricey, they are worth every penny and deserve to be a showcase in your home or office.
Pros
The best plumbing system available
The best sump available
Many sizes available
About the Author
Latest Posts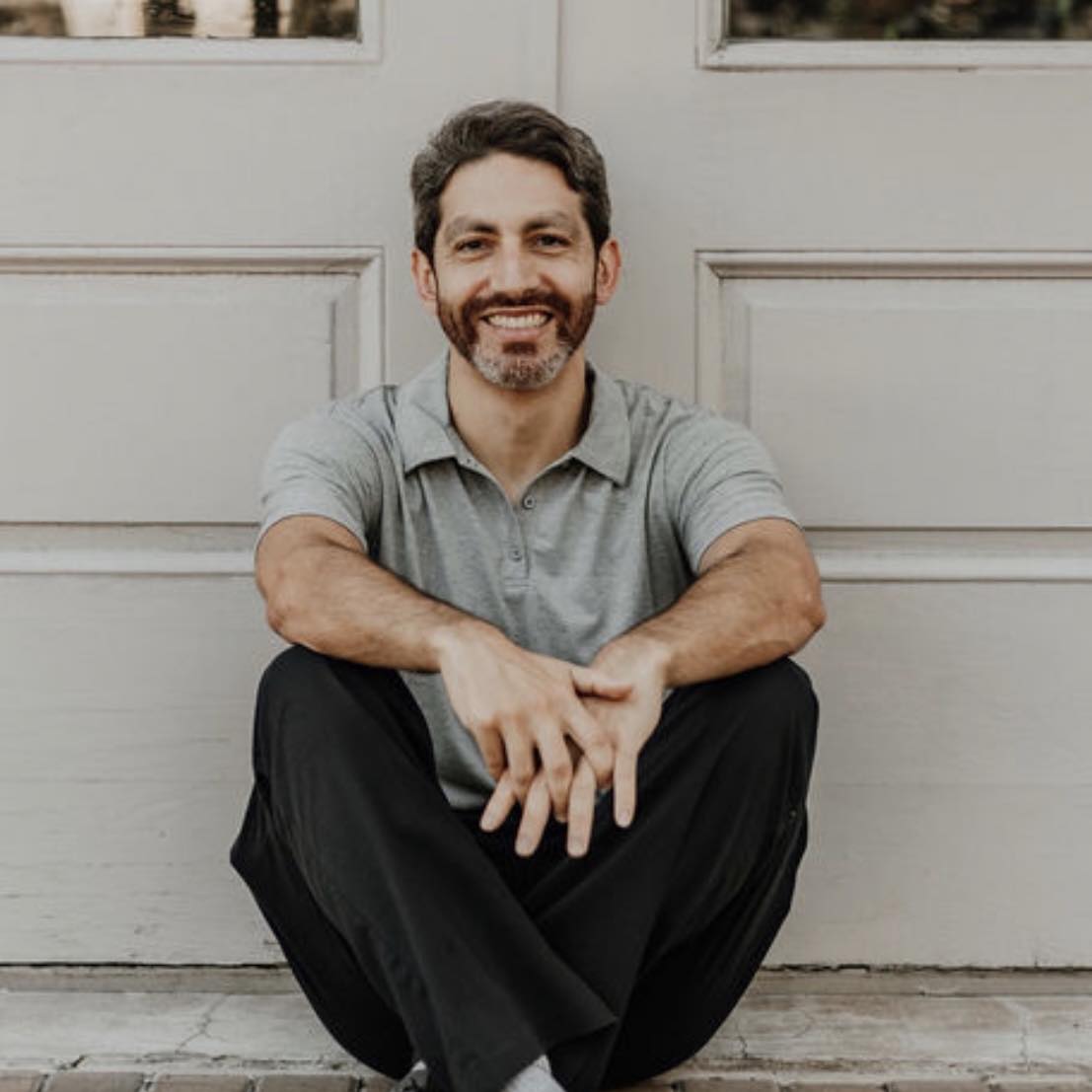 I'm thrilled that you found Aquarium Store Depot! Here you'll find information on fish, aquariums, and all things aquatics related. I'm a hobbyist (being doing this since I was 11) and here to help other hobbyists thrive with their aquariums!