Thank you for visiting! By the way… any links on this page that lead to products on Amazon and other stores/partners are affiliate links. Aquarium Store Depot earns a commission if you make a purchase.
Looking for the Best Betta Fish Tank? You came to the right place! Betta fish are amazingly beautiful freshwater fish. Contrary to what you see in many chain pet stores, they are not best served in a tiny fish bowl. They need their own space to thrive. With the right aquarium, you can actually build a very affordable, small, and thriving environment for your Betta Fish.
What Is The Best Tank For A Betta Fish (Our Criteria)
I searched and reviewed a ton of aquariums for your Beta Fish. There are hundreds of fish tanks available to purchase online. How did we decide what was best? It came down to the following criteria.
Aquarium Size
Through my research and experience in fish keeping (over 25 years and counting), the best aquarium size for a Betta is a 5-gallon tank. Anything smaller will be too little space and detrimental to the long-term health and lifespan of your Betta. Anything larger is too much space for a single Betta. Our focus in this review is ideal aquariums for a single Betta. An aquarium kit will also be preferred.
Filtration
I want a complete aquarium kit. Ideally, one that comes with a filter unit built in. This makes maintenance easy to do.
Lighting
Ideally, I can find an aquarium with light that is suitable for beginner aquarium plants. Having plants in our aquarium will make things not only more comfortable for our Betta but also healthier as plants will filter the nutrients in our water. These days led lighting is the way to go. If the light is part of a lid that's a bonus for me.
Aesthetics
I want our tank to look sharp. I don't want equipment to be showing everywhere in the tank. I want this aquarium to look nice on a desktop, cabinet, or countertop. I would prefer a lid to avoid evaporation issues.
Price
I don't want this tank to break your bank. It must have a good price, but at the same time, it needs to be value priced. If it's cheap and offers me junky equipment, I'm not putting it on this list!
Finding The Right Aquarium
So now the moment you have been waiting for! Below is the list of the best betta fish tanks on the market today. I put the preferred choices at the top for ease of selection for you.
In a hurry? I recommend the Fluval Spec V!
Top 7 Reviewed (2023 Update)
1. Fluval Spec V
Editor's Choice!
Let's start off the list with the very best of the bunch. The Fluval Spec V has everything you need. Let's start off with the size of the aquarium. It is an ideal 5-gallon aquarium tank kit and is designed horizontally. Horizontal dimensions are better for fish like Betta because it gives them more space to swim around side by side. The peninsula style with aluminum trim design gives you a full view of the tank in 3 sizes. This makes it perfect to use on a countertop or cabinet as the plugs and filtration are hidden from view.
The filtration system is top-notch on the Fluval Spec V aquarium kit. It comes with complete 3 stage filtration system foam as mechanical, carbon for chemical, and ceramic bio max media for biological. The filter components come out easily with a basket lifter. With the large filter chambers, you heat the tank's water temperature without seeing the aquarium heater. The filter flow can also be modified by either using a sponge at the end or installing a rain bar kit.
The light is built for freshwater planted tanks. Its led light has enough output for many beginner freshwater plants. The newest generation led lighting on the Fluval Spec Vs are 20% brighter than the previous generation. Your betta will look noticeably more colorful and vibrant under these lights.
The best comes with a price. The Spec V aquarium kit is one of the most expensive aquariums on this list. You get what you pay for with this aquarium and more. The light itself in my mind is cheaper in the long run than purchasing a similar output separately. The pump is also powerful for these types of fish. You will want to dampen the output with a sponge on the outlet. This is a beautiful-looking tank that will give our fish the size and space it needs. Well deserving of the Editor's Choice badge.
Pros & Cons
Pros
Best filtration unit
Best LED light
Looks amazing
2. Marina Aquarium Kit
Best Value
Marina is a value brand of Hagen. Hagen as you might already know is a high-quality manufacturer of aquarium products in business since 1955. They are known for creating well-priced start kit aquariums. This Marina aquarium kit from Hagen screams value. Like the Fluval Spec V, it has everything you need, but at a lower price.
Let's start off with the starter kit packager itself. It comes with not only a tank, light, and filter but other essentials to get you started. The aquarium kit comes with fish food, a water conditioner, a fish net, a thermometer, and biological supplements to get you started. All these together would cost you a fair amount of money. Given the price, I feel like Marina is practically giving this away.
The LED lighting that comes with this kit is powerful enough to house low-light aquarium plants. The LED light fits within the canopy giving this aquarium a clean look. The lid is fully enclosed preventing evaporation issues.
What's there not to like? The biggest thing is the power filter. While it comes with a sponge that will actually protect your fish from getting sucked in, it can be an eyesore in the tank. The motor of the filter is housed with the intake, which allows you to hold more media in the filter. In a small tank like this, motor can be easily seen. Placing a heater can be tough to do with this as there isn't a spot to place one. You will need to place the heater within the tank.
Still, this 5-gallon tank is an incredible value and worthy of my best value tag.
Pros & Cons
Pros
Great value
Good LED light
Comes with other essentials
Cons
Powerful filter
Heater placement
3. LifeWithPets Dividers – Great Budget Option For Multiple
Budget Option
Small aquariums go on sale all the time at chain pet stores. When these sales happen, you can purchase a great 5 gallon or 10 gallon tank for a Betta fish. When you get these deals, you can build a custom DIY aquarium with multiple Bettas with these tank dividers from LifeWithPets.
I love these dividers. These are my go-to when it comes to multiple Bettas in an aquarium. They are well-designed and sturdy. Designed from PVC, these dividers will last a lifetime in your tank. Because this is a DIY aquarium kit, you are free to divide up your tank any way you desire.
The kit I linked to is for a 10 gallon tank kit, which will allow you to house 2 male bettas comfortably. The picture above is using a 20 gallon long tank divider. This allows you to house 3 male Bettas!
Because of their holed design, The male Bettas will see each other and display their male aggression. This results in fin flashing and other desirable behaviors that show off your Bettas' fins and color while also keeping your males safe from each other. Your Bettas will get their space and will remain active with the other males around.
What's not to like about these dividers? The dividers are designed for Aquaeon glass tanks only. Other glass tank brands will likely have too tight of a fit and could risk cracking. Because of the design, it is recommended you place a filter in each section. I feel the cost of multiple filters can be mitigated by utilizing sponge filters. Check out our Best Sponge Filter blog post for the best ones to buy.
Pros & Cons
Pros
Well designed
Cheap DIY
Houses multiple Betta
Cons
Only works with Aqueon
Requires more filtration
4. Marineland Contour Glass Aquarium – A Great Cheap Choice
The Marineland Contour Glass Aquarium kit is a great valued priced Betta tank. The price for what it comes with is amazing. Marineland is a well known manufacturer of aquariums so you can purchase their tanks with confidence that they will last a lifetime. This is similar to Marineland portrait aquarium kit, but this won out because I like the lighting system on this over the portrait aquarium.
The main attraction of this tank is its presentation. The rail-mounted LED light kit give this Betta tank a wonderful touch. It looks amazing with nothing in it in the person sitting on a desktop. LED lighting is powerful enough to work with low-light plants like Java Fern. I like the blue LED lights for the moonlight look as well.
The filtration system on this 5 gallon tank is a 3 stage unit using Marineland's famous Rite-Size cartridges. These cartridges have to bother mechanical and chemical in the same package and are easy to remove for maintenance. The tank comes with a lid that is easy to move out of the way when feeding or cleaning.
This cube design aquarium kit is a great package with a great price. My biggest gripe about the Marineland Portrait Glass LED Aquarium Kit is that you cannot place the heater in the filtration chamber. It's recommended that you do not according to Marineland. I want to hide my heater with an all-in-one chamber so this is a big disappointment for me. The curved glass can look odd at certain angles, but not a deal breaker. The main money gripe here is the Rite-Size cartridge. It doesn't use foam, which is reusable. The cartridges get thrown away after the carbon is exhausted, which means you need to continue to buy replacements. Long-term, that will add to your cost.
Pros & Cons
Pros
Good price
Looks great
3 stage filter
Cons
Heater placement
Rite-Size cartridges
5. Fluval Chi – Zen-like Aquarium In A Small Package
Are you looking for a jaw dropping aquarium? If so, the Fluval Chi is easily the best looking aquarium kit on this list. The Fluval Chi is elegantly designed and inspired by Feng Shui. It starts with it's clean horizontal design and its water flow.
The water flow is made by a specially design filtration unit. This unit filters from the bottom of the unit then filters down with a fountain like stream down to your aquarium. This creates a therapeutic setting. It does an amazing job of creating calm and accenting counter tops and even has a centerpiece on a piece of furniture. The water flow is so calm that it requires no modification for to use as a Betta tank.
So why isn't this aquarium at the top of the list? It sounds amazing so far. Well, the LED lightning is not that great. I would not even recommend low light aquarium plants with the LED light it comes with. The filtration system is built into the light, which means if either the light or filter fails you have to buy an entire unit.
The price to replace the light/filter combo is nearly as much as the aquarium kit itself! The final con is the dimensions. Bettas prefer more horizontal space to swim around. You can mitigate horizontal dimensions with a mirror or a multiple betta divider, but for a single Betta fish I would prefer a long tank.
Pros & Cons
Pros
Best looking aquarium
Therapeutic
Cons
Failure risk
Tank dimensions
6. Hagen Fluval Flex – A Large Aquarium
The Hagen HG Fluval Flex Aquarium kit debuts on this list as the largest aquarium. Weighing in at 9 gallons in volume, this tank will provide plenty of swimming space for your prized Betta and maybe a couple of peaceful tank mates. The Fluval Flex aquarium kit uses the exact same filtration system as the Flex Spec V. This true 3 stage filtration unit is top notch and the all-in-one chambers are large enough to fit a heater in the return section.
The aquarium has some really nice touches to it. It has a feeding opening that you can use to feed your Betta and the return comes with a multi-directional output so you are able to spread out the current. The aluminum trim on the cover is very appealing and fits flush on the aquarium.
The LED lighting on this aquarium kit has some interesting features to it. The LED lights have the ability to change colors so you can do various color blends to bring out the best coloration out of your Betta fish. This is great for a fish only tank, however if you are going to add plants to the tank I would recommend keeping the stock settings. LED is part of the lid that fully encloses the tank preventing evaporation issues.
Speaking of plants, this light can handle low light aquarium plants. This saves you on having to purchase a separate Planted Aquarium LED. The white version of this tank pictured above is actually excellent for aquascaping. Many freshwater aquascapes prefer a white or frost background to bring out the max coloration of your plants.
This is a great aquarium kit with a few flaws. The price is up there near the price of the Fluval Spec V, but the Spec V overall is a better package. The glass has been known to crack easily due to it's curved design. I am also not a fan of the honeycomb design at the top of the tank. I know it's done to hide the waterline, it just looks odd to me, especially if you go with plants.
Pros & Cons
Cons
Expensive
Past faulty units
7. Aqua One Trio – Great Concept But Falls Short
The Aqua One Trio is a great concept. It is an all in one aquarium kit that is specifically designed to house multiple male Betta fish. This is what every Betta fish enthusiast wants. It also has a hefty filtration system to handle three full growth males. At 8.8 gallons, it has one of the largest volumes on this list. It comes with a glass lid that is easy to remove when feeding and maintenance. It looks like the perfect Betta tank on paper.
So what's the issue with this tank? Where does it fall short? It is a great concept and a dream design. It looks slick too. My biggest issue is the divider design. The divider holes are not designed that well. With the powerful pump equipped on this unit, it is possible for your Betta fish to get stuck on the divider flow holes. The dividers also do not allow for even flow, meaning the chamber where the return is will have a heavy stream of water over the others.
As you may already know, Bettas need calm waters. I can see how the male betta housed near the return chamber would be stressed from the flow. The LED lighting is okay not great. The Fluval LED lighting is superior in my mind.
Great concept and potential for a betta tank that needs refinement in my mind.
Pros & Cons
Pros
Houses multiple bettas
Great concept
Large size
Our Expert Editor's Choice
Editor's Choice!
Fluval Spec V
Best Value
Marina LED Aquarium Kit
Budget Friendly Alternative
Budget Option
LifeWithPets Tank Divider
To summarize, the Fluval Spec V is the best fish tank for your betta that you can buy today. It really has it all. It has the perfect filtration unit. The dimensions of the tank are ideal. The LED lightning that comes out of the box works for beginner plants. The tank also looks amazing in person. I recommend the Fluval Spec V for anyone starting up a Betta fish tank.
The Marina is a great value choice for those who want to spend a bit less but still want good features in an aquarium kit. It is cheaper than the Spec V aquarium kit and the LED lighting will still support low light plants. The LifeWithPets dividers are a great money saving option for those who want to make an Betta tank with multiple males.
How To Care For Them
So you got an awesome tank for your Siamese Fighting Fish. Great job! Now you might be wondering how to take care of a Betta fish. I'm right here for you! In fact, I wrote up a lengthy guide on Betta Fish Care. In this article I go over:
History of the Siamese Fighting Fish
Male and female differences
The major factors of betta fish care including

Housing – 5 gallons is ideal
Filtration – 3-stage filtration
Decor – Soft and smooth decor
Diet – Worms + VitaChem
Tank Mates – From safest to riskiest

Types of Betta Fish
Sample full tank build
The great thing is I started you off on the right foot with the top 3 choices of this post. Want to learn more? Check out my article.
Additional Tips And Tricks
Here are some additional tips and tricks for you to keep your Siamese Fighting Fish in the best shape possible
Selection
Purchase your Betta from a reliable vendor. Betta is readily available at all pet stores including chain stores. Make sure you purchase a quality Betta that is not sick. Look for obvious signs like damaged fins, white spots, cloudy eyes, and red sores. Always ask the place you buy your Betta fish from to feed it and observe it eating. If it is near other males, look for signs of aggression. A healthy male Betta should display aggression to other males.
Maintenance
Change your water at least biweekly to start after your aquarium has cycled. Always observe your water quality parameters with a proper Aquarium Test Kit. Once you get in the habit of testing and see consistency in your numbers, you can water change according to your water quality parameters. If you have gravel clean it out with a gravel vacuum. Clean your filtration media once a month with your tank water.
Aquascaping
You can build a fantastic-looking aquascape with a Betta Fish Tank. These are super easy to maintain and set up. All it requires is some Driftwood for Aquarium and some Beginner Freshwater Plants. You can look at those links for additional selections on driftwood and plants. Most of the LED lights that come with the aquariums on this list will support plants. I've already took care of the guesswork for you ?.
I know likely are in a hurry to go get your aquarium, so here is this quick video from Regis Aquatics showing a natural aquascape style using a Betta Fish for inspiration. Enjoy!
FAQS
What type of aquarium is right for you?
The best type of tank for a single Betta fish would be a 5 gallon fish tank. A 5 gallon fish tank offers enough space and filtration to keep a betta happy and healthy. In order to keep more fish, however, you will need to increase the tank size. For multiple fish, you can consider a 10-gallon or even a 20-gallon tank.
Do They Prefer Long or Tall?
Like many fish, Bettas prefer to have longer tanks than tall. This is because they are used to shallow waters in the wild. As such, they tend to have wide territories. Many other fish are more comfortable with long and shallow versus tall tanks. Tall tanks tend to be better for the fish tank owner, who prefers horizontal space for viewing, aquascaping, and aesthetics.
What Do They Like In Their Environment?
Bettas are partial to live plants. In particular, large leaf plants like Anubias and floating plants are preferred. Bettas love to lounge and rest on leaves and hide within driftwood while perching. You also play with them with toys like a ping ball!
Can it Be Too Big?
Absolutely not. In a larger tank, Bettas will establish their territory and generally stick to their general area. They won't get lost in a large tank and they will get along better with schooling fish with the extra space. If anything, more space curbs their aggression. In fact, there are documented cases where even male bettas can coexist in large tanks with plenty of floating and live plants for both to establish their own space!
Aussie aquatics is the most documented influencer in our space who has successfully kept multiple male bettas in a tank without a divider. You can check out his video here.
Do They Get Lonely?
It's not really a matter of them getting lonely, but them getting bored. Betta fish are actually one of the more intelligent fish you can purchase in the freshwater hobby. They can be taught tricks and make a great solo pet fish to keep when housed in an appropriate-sized aquarium.
When kept in bowls and other small containers under 5 gallons, a betta fish can get bored due to lack of stimulation. Try to make your environment healthy for your betta by offering it a good amount of space, decorations, and interaction. If you purchase a larger aquarium, you can purchase tank mates who will get along with them and stimulate them more.
Closing Thoughts
Betta fish tanks are beautiful fish that demand an equally beautiful tank. The fish tanks I recommended today are perfect for your pet Betta and will set you on the path to creating the perfect setting for it. I hope you enjoyed reading this article. If you have any questions, please leave a comment below. Thanks for reading!
About the Author
Latest Posts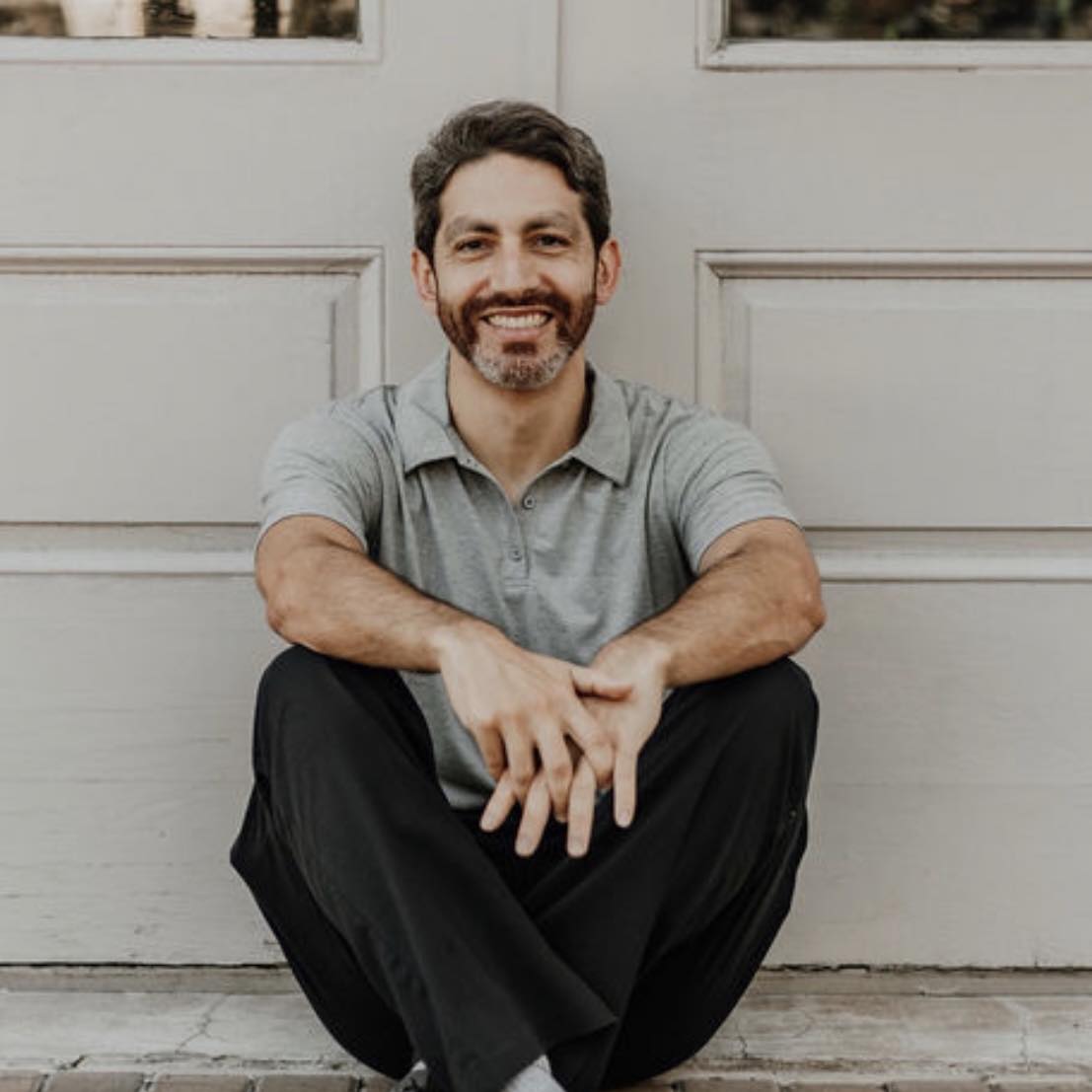 I'm thrilled that you found Aquarium Store Depot! Here you'll find information on fish, aquariums, and all things aquatics related. I'm a hobbyist (being doing this since I was 11) and here to help other hobbyists thrive with their aquariums!