Thank you for visiting! By the way… any links on this page that lead to products on Amazon and other stores/partners are affiliate links. Aquarium Store Depot earns a commission if you make a purchase.
Are you looking for a modern looking aquarium? If so, rimless aquariums are for you. They are sleek, clean looking, are made of ultra clear glass and look incredible anywhere you place them. Say no more to those ugly plastic braces, it's time to look at the very best rimless aquariums money can buy.
A Rimless aquarium offers the look. That professional awarding winning look that many are looking for when they think of their dream aquascape and livestock in their tanks. We are looking to build the perfect looking aquarium. They are pricier than your standard rimmed or braced fish tanks, but they are so worth the price to set one up.
There are a number of considerations we have to keep in mind when purchasing a rimless tank that I'm going to go over today. In this post, I will walk you through what to look out for when selecting the best rimless tanks on the market. I will then share my best rimless aquarium reviews for the best options available on the market that are ready to buy.
Before we start, I will disclose there will be affiliate links in this post where I may get a commission should you choose to make a purchase at no charge to you.
Are you ready to get started with me? Let's get this going!
In a hurry? For a freshwater rimless aquarium I recommend UNS Systems for a saltwater rimless aquarium I recommend Waterbox.
What To Look For When Buying It
Before we start comparing rimless aquariums, we need to talk about what to look for when purchasing one. A number of manufacturers have hopped on the rimless aquarium bandwagon and they are not all created equal.
First things first, let's talk about what you want. What are your goals? Are you looking to do a planted tank? Are you looking to do a reef tank? Are you desiring an all in one fish tank setup? What is your budget? These are all questions you want to write down and know before you go comparison shopping because rimless aquariums are designed for multiple specialty tanks so there should be a rimless aquarium for you once you know what you want to do with your fish tank build.
For the aquariums I'm reviewing today, this is my criteria:
Quality
Features and Accessories
Brand Name
Price
The Candidates
Now that we know what to look for, the types of rimless tanks available, and what makes them an amazing buy, it's time to talk about the best rimless aquariums out there. The list below is our picks after client field testing and our own experience with these manufacturers. There is a rimless aquarium for everyone on this list. Let's begin!
In a hurry? I recommend UNS Aquariums!
Picture
Name
Best For
Link

Editor's Choice!

UNS Ultra Clear Tanks
Click For Best Price

Best Value

Waterbox Aquariums

Freshwater Tanks
Saltwater Tanks

Click For Best Price

Budget Option

Laden Rimless Aquariums
Buy On Amazon
Current USA Serene Rimless Aquarium

Freshwater Tanks
Aquascapes

Click For Best PriceBuy On SWA
Fluval Sea Evo
Click For Best PriceBuy On Amazon
JBJ Rimless Flat Panel

Freshwater Tanks
Saltwater Tanks

Click For Best Price
Innovative Marine Nuvo Lagoon
Click For Best Price
Innovative Marine Mini 40 Aquarium
Click For Best Price
Lifegard Aquatics Crystal Aquarium

Freshwater Tanks
Saltwater Tanks

Buy On Amazon
Red Sea Reefer
Click For Best Price
SC Aquarium Rimless Cube Aquariums
Buy On Amazon
The 11 Best Rimless Aquariums (2023 Reviews)
Below, I will go into detail of each recommended fish tank. Let's see which rimless aquariums made the cut!
1. UNS Ultra Clear Tanks
Editor's Choice!
If I take this post from a pure rimless tank view, the Ultum Nature Systems Rimless Tanks are in a class of their own. These are without a doubt the world class ultra lean best rimless tanks you can purchase today. German engineering with 45 degree precision cut mitered edges. The Ultum Nature Systems rimless tank is designed with low iron glass that is 91% Diamant glass and brands with the UN systems logo on the bottom. When guests visit your home and see how awesome your glass tank looks, they will know UNS is the designer of your rimless aquarium. It's a true work of art.
These rimless aquariums are available in many sizes and professionally shipped to your door. Shipping large fish tanks has always been a major pain. Ultum Nature Systems does not ship cheap. Their larger fish tanks are shipped in crates and carefully packaged. I have seen many all in one fish tanks shipped poor and cracked upon delivery. You do not have to worry about that drama with UNS. The comfort of knowing you won't have to get multiple rimless tanks shipped until it arrives undamaged is not a concern with this brand.
The other thing I love about these fish tanks are the furniture. The furniture options are amazing. They are high-end professional manufactured cabinets. They fit flush with your UNS rimless tank. You don't have to worry about getting a custom made cabinet or finding a standard cabinet that fits. UNS offers it all for you in one complete professional package. It's no wonder why they are the top choice for professional aquascapers. Just look at the cabinet video below from Ultum Nature Systems. The cabinet just screams world class quality.
UNS tanks come in many sizes. From a rimless nano fish tank all the way up to a massive 150+ gallon rimless aquarium, there is a size for everyone at every budget.
There are two cons with Ultum Nature Systems. The first is they are solely focused on the freshwater hobby, so they do not make a reef ready rimless aquarium. It is a pure rimless aquarium through and through with UNS though they do offer All In One Tanks. They will also be comparatively expensive compared to other fish tanks at their size. In my opinion, you get what you pay for. This is a world class brand and rimless aquarium. You can't go wrong purchasing one. See the full UNS Aquarium Review.
Pros
World class glass tank design
Great furniture options
Professional delivery
Cons
Expensive
Not available as reef ready
Best For – Planted Tanks
2. Waterbox Tanks
Best Value
If I think about the best value in rimless tanks today, without a doubt I would say Waterbox delivers. Waterbox primarily delivers reef ready aquariums. Waterbox reef ready systems have the best plumbing system available for a ready to run fish tank today. Their plumbing system is called the Platinum Reed Plumbing system. It is built with a true manifold system with quality colored PVC and unions for easy maintenance. Their overflow system is a true BeanAnimal, which is the reef standard in today's modern reef.
Waterbox sumps are the best you can buy for a ready to run fish tank. They are multistage designs and made of rimless glass.
Waterbox and Red Sea have competed head to head for a number of years. There are die-hard fans for each brand. While I felt Waterbox always had the better designs and features, they have completely separated themselves from Red Sea with the introduction of their freshwater systems, the Clear models. The Clear models are hard to find at this time because supplies are limited, but once they have full production they will have complete glass tank designs for both freshwater and saltwater hobbyists.
These are expensive tanks no doubt, however, the construction and quality for their prices earns the best value among all rimless tanks on this list. It is a well deserved distinction by Waterbox. Excellent aquariums overall. See the full Waterbox Aquariums review.
Pros
Cons
Best For – Reef Tanks
3. Landen
Budget Option
This rimless aquarium by Laden is great for planted tanks. They are just what we are looking for when we are creating a planted tank aquascape. This low iron glass tank is expertly crafted and they are available in multiple sizes. The rimless aquarium I have linked in this post I feel is the ideal size for many first time aquascaping projects. 
Landen aquariums are only available online, which makes them perfect for those who cannot purchase rimless tanks locally. They are well known for their great packaging that ensures your glass aquarium arrives undamaged from shipping.
The only cons I have with this tank is the price. You get what you pay for with this tank. It's one of the better bare bones low iron glass rimless aquariums on the market.
Pros
Expert craftsmanship
Multiple sizes available
Great packaging on shipping
Cons
Best For – Planted Tanks
4. Current USA Serene 65
Are you looking for a large all-in-one aquarium for a freshwater tank that is also rimless? There has been a major gap in the market, as the original premium all-in-one rimless tanks started with reef tanks. As freshwater aquascaping has become more popular in the US, you have seen an introduction of lines like Waterbox getting into freshwater fish tanks and now you have Current USA getting into the Freshwater premium line now.
The Serene Aquarium offers you a 4 foot long glass aquarium measuring 48in. x 18in. x 18in. It is a low iron glass rimless tank with a frosted background film pre-installed. This gives you the white background look that is loved by aquascapers. The inlet and return lines are also frosted to blend into the aquarium.
Did I mention that Current also includes a backlight light? This backlight is something that has been missing in every freshwater setup I have come across. Current addresses this and doesn't overcharge for it like ADA does (the only other manufacturer who supplies a backlight option!)
The cabinet is solid wood with a reclaimed wood finish. This gives it a neutral color that blends well in a lot of modern homes. It also has soft touch doors and an open structure that gives you easy access to the inside without a bulky support beam in the center of it.
The Serene also comes with an LED light , a hidden OASE canister filter, and a Hydor inline heater. All of these items are pre-installed and ready to go for you. This makes the system plug-in and play and easy to maintain.
There are also other options you can get with this rimless glass aquarium. This tank comes with aquascape bundles you can purchase that have been designed by professional aquascapers. The first is a Riverwood scape that is displayed in the video below and the second is the Manzanita scape. Both options are easy to install in your aquarium and will give it an eye popping design that will even be the envy of your planted tank friends!
So what's the catch? Well, it's fairly expensive. Even at its price, it's an amazing value. You get a high quality system and the price is comparable to Waterbox's freshwater rimless line. I do feel Current does need to have other options like a planted tank variant, which you could get a killer canister filter like an OASE and an option to swap out the LED light for a Serene Pro RGB LED light. I am a huge fan of both products when it comes to planted tank setups.
Pros
Simple to set up
Amazing low iron glass aquarium
Aquascaping bundles look amazing
Cons
Needs a planted tank option
Expensive
Best For – Freshwater Tanks
5. Fluval Sea Evo
The Fluval Sea Evo is a great rimless glass aquarium if you are looking for a nano reef tank. This fish tank is designed with beginners in mind, as they have everything that you would want to get you started. This tank is so well loved that it is the official tank of Biota's sustainable reef kits. Biota, if you do not know, are huge pioneers in our industry. They were the first mass producers of the tank raised Tang and Clown Trigger. If there is a choice of a cutting edge breeder in our industry, this is a product to look into.
The Fluval has it all to get started. It comes with competent LED lighting that acts like a cover. The media chambers are good enough and the return pump is strong enough for corals. The main issue with this Evo aquarium tank is that you have to know what it is designed for. It is designed for low light corals and small reef fish. If you keep that in mind, you can build an amazing and easy to keep nano reef tank.
The biggest issue with this fish tank is the heat management. This is a big concern if you live in a warmer climate. Because the tank is small and covered, heat gets trapped during hot days. Make sure you have adequate AC coverage in the area you place your Fluval Evo in.
Pros
Comes with LED lighting and cover
Price
Peninsula style
Cons
Best For – Nano Reef Tanks
6. JBJ Flat Panels
The JBJ Rimless Flat Panel, in my mind, is the best starter saltwater reef aquarium set you can purchase today. It has the perfect dimensions for aquascaping. The JBJ Rimless is a reef tank that is 36 x 24 inches. 3 feet is long enough for territory for small fish, and 2 feet for the width is plently for having the space to sort rocks and corals for viewing.
It does mean that the LED light will be a bit more expensive, but the added gallon capacity of a 65 gallon tank is ideal. It is also sumpless, which means transitioning to saltwater even easier. It has large enough bays to house standard automation like auto top of systems and even a small protein skimmer. The JBJ Rimless is priced competitively as well. It seems expensive at first glance, but given you are getting the cabinet, it's not as bad as you may believe.
However, the JBJ cabinet, while looking great from the outside, is not the highest quality.
Pros
Great value with price and stand
Ideal dimensions with 36 x 24 DIMS
Cons
Cabinet not the great quality
Still expensive for some
Best For – All
7. Innovative Nuvo Lagoon
Nuvo Aquariums are well known in the saltwater tank hobby as one of the best rimless aquariums you can buy. This Lagoon model from Nuvo does not disappoint. It comes with a great filter media chamber or the option to use a filter sock. The return pump is a DC pump that is power and very reliable. The dual outlets are great for getting your flow dialed in correctly. I also really like that they added their mesh screen lids. Nuvo designs a number of accessories for their aquariums including protein skimmers, media reactors, and wavemakers, so going with their line will always mean you can find accessories that will fit your fish tank.
The main thing not to like about this tank is the height of the aquarium. It only stands at 12 inches in height. That's not stellar for a display tank. A 16″ height would be preferable. The price is on the high end, but you get what you pay for with this aquarium.
Pros
Awesome equipment included
Dual outlets
Nuvo brand name
Cons
Price
Short height for a display tank
Best For – Nano Reef Tanks
8. Innovative Nuvo 40 – A Ready To Sump System
All in One tanks are great for quick fish tank set ups, however others want to set up a complete sump filtration system. Not everyone likes to drill an aquarium, and this solution by Nuvo is an excellent choice. It comes complete with a glass overflow that is connected to the back of the aquarium. As the overflow does not take up space inside the aquarium, you have full access to your fish tank for aquascaping. This is something that not even ghost overflow can provide!
Because the overflow is built into the system, you do not have to worry about leaking issues when you start up. Leak issues are always a pain to deal with. I also deal with them when working with external overflows. All overflows have their quirks. This EXT line from Nuvo offers a hassale free solution. This is an excellent choice if you are looking for a sumped tank as a beginner.
The major downfalls for me is that the overflow is a Durso versus a Bean Animal. In Nuvo's difference though, a Bean Animal overflow would have taken up a lot of space. It is also fairly expensive compared to drilling a tank yourself.
Pros
Drilled with overflow
Nuvo brand name
Cons
Expensive
Durso vs Bean Animal Design
Best For – Reef Tanks
9. Lifegard Aquatics Crystal
The Lifegard Crystal Aquarium is a great value for those looking for a rimless aquarium. The price for these fish tanks are tough to beat. This ultra low iron glass aquarium comes with a traditional all in one chamber where you can place your media and equipment in the back. They utilize bio balls for their biological media, which I feel is "old school" in this day and age. The pump that comes with the tank is stronger than most I've seen included in all in one tanks. It may need to be adjusted down for those with planted tanks.
The main "con" here is the media included. Bio balls are just weird to me these days. I would prefer a media chamber with multiple stages so I can put whatever I want in it like Innovative offers. The affordable price for this aquarium tank makes it definitely worth a consideration!
Pros
Great price
Multiple sizes available
Strong pump
Cons
Not a fan of the media included
Best For – All Tanks
10. Red Sea Reefer
Red Sea Reefer
The originator of the all in one reef tank. Newly improved and ready to run. This is the benchmark all reef tanks are measured against
Click For Best Price
The Red Sea Reefer is the original ready to run reef tank that started it all. For a long time in the saltwater hobby if you wanted to create a high quality reef setup, you were on your own to pick the glass aquarium, get a custom made stand, and built a sump. Red Sea changed all of that with the release of the Reefer. Since then, many competitors have appeared to challenge their place in the market that they created.
The Reefer series has been unchanged for the most part for many years. It still uses simple to install components and high quality low iron glass with a Bean Animal overflow design. They are used by many hobbyists today, which means getting one approachable because there are many peers to get advice from who are running these aquariums.
Their latest V3 refresh puts their tanks on par with the WaterBox systems. They are using a better sump design that is adjustable and they switch over to colored PvC and a longer warranty. The ATO system, while it comes standard, is ancient with a standard float valve. I'd rather have been nix this and use better quality PVC or design a manifold.
Overall, the Red Sea brand is a high quality one and their success with their tanks cannot be denied. The community is also amazing. Read more about our in-depth Red Sea Reefer Review.
Pros
Brand Name
Easy to Assemble
Cons
Best For – Planted Tanks
11. SCA 66 Gallon Cube
The SCA 66 Gallon Rimless Cube Aquarium is a STARFIRE glass (low iron glass) cube tank that will blow you away. It's simply amazing. I love the dimensions. The 80 gallon rimless aquarium shown here is 32 x 24 x 24. 24 inches of width and height is great working space to build the aquascape of your dreams. I also love that SC builds quality overflows. They make quality Druso overflows that won't drive you crazy with their noise. They will also create full packages that come complete with a sump and protein skimmer.
For example this 66 gallon rimless aquarium comes with an aquarium kit of the main essentials to get started. The price is amazing for what you get. It still has the 24 inches of width like the 80 gallon rimless fish tank and only sacrifices 4 inches of height. I know many reefers who swear by SCA and have built incredible display tanks with them. They are the ultimate valued prices reef ready systems in our industry!
I can go on and on about how much I like SC Aquariums, but there is even a nicer aquarium from them that I'm about to review next. What do I not like? It's the stand if you get the plug and play (PnP) system like the 66 gallon rimless aquarium shown above. It's a lower quality stand. The next fish tank from SC Aquarium addresses that issue.
Pros
Amazing dimensions
Reef Ready
Great price for a high end aquarium
Cons
If you buy SC's stands – they are lower quality and not tall
Best For – Reef Tanks
Our Expert Pick
The moment has come to crown the best rimless aquarium. As always I offer multiple "best of" here as there are many of you looking for different types of fish tanks.
Best Rimless Aquarium for Planted Tanks – UNS Aquariums
Best Rimless Aquarium for Reef Tanks – Waterbox Aquariums
Best Rimless Aquarium for Nano Reef Tanks – Fluval Evo
What Is It? How Do They Work and How Are they Constructed?
A rimless aquarium is a fish tank that lacks bracing. In a typical aquarium, they are manufactured by siliconing the glass pieces together than supporting the silicon joints with a plastic brace or rimless around the bottom and top of the tank. Fish tanks have been constructed in this fashion for many years. They are produced at mass scale, are cheap, and very durable due to the bracing.
A rimless aquarium is constructed using what we call the direct injection method. Silicon is injected directly into the joint and pieces are squeezed together. The injection method is a very precise method. Doing it correctly makes for a clean look without any silicon sticking out of the edges. There are a lot of DIY videos out there that should this process and you can definitely try this yourself. Personally, I wouldn't recommend it unless you have a lot of experience in building fish tanks.
Traditional vs Low Iron Glass
Another big selling point with rimless aquariums is that many are constructed with low iron glass. All manufacturers use different names for this. Some call it Starfire glass others call it ultra clear others diamond grade. Whatever they want to call or market it as it is all low iron glass at the end of the day. Low iron glass removes that green tint you will see in traditional glass. The larger the fish tank, the more noticeable of a difference you will see between a low iron glass tank vs a traditional glass tank.
Types
As I stated earlier in the post, there are various types of rimless aquariums you can purchase out there. Let me go over the various types and what they are best for.
Bare Bones
This is just the glass aquarium itself. These types of aquariums are best for planted tank setups. Many planted tank setups and aquascape what a completely clear background to start. Since they are typically using canister filters they have no need for an overflow system. A transparent background is perfect for a planted tank to really showcase light for that mountain or landscape like look that many aquascapers are looking to do.
All In One
An all in one rimless aquarium are designed to be a complete aquarium kit. They come with a chamber at the side or back of the fish tank. The chamber has a media chamber where you can add your desired filter media and will have a return and sometimes an optional 2nd chamber for you to add additional equipment like a protein skimmer or auto top off unit. These types of tanks are great first time reef or saltwater tanks. They can make a great freshwater fish tank, though planted tank setups may need additional modifications to add an Aquarium CO2 system and reduce the flow depending on the livestock selection.
Reef Ready
A Reef ready rimless aquarium is a tank with a built in overflow. They typically are drilled at the bottom and will use a durso overflow. High end aquariums of this style will sometimes be built using bean animal overflows. These are aquariums are designed to be used with an aquarium sump. They are best suited for high end reef tanks. These tanks start you off with a great foundation and are easy to install.
Why Do You Need One?
Let's talk about why you would want a rimless aquarium. Aside from the appealing look there are other great reasons to purchase one:
Many rimless aquariums are made of low iron glass. The larger these tanks are the bigger the difference. This provides a clear unfiltered view to your aquarium displaying it's true beauty. Only an acrylic tank can match the clarity of a low iron glass aquarium.
You have a clear view of your water line with a rimless aquarium. This gives your fish tank a more natural look.
Many rimless aquariums come in cube form. While not the best for most fish, this can save you a lot of money down the road when it comes to purchasing lights as many LED lights are designed for 2 x 2 foot.
For you saltwater tank owners, you won't have to deal with that annoying salt creep on the braces of your tank. If you ever owned a euro-braced tank, the difference is night and day on the salt creep you can accumulate.
They are designed for open tops, creating the best gas exchange possible for your aquarium.
Tips and Tricks
Here are a few tips and tricks to know when owning a rimless aquarium.
Place it on a flat solid surface
A Rimless aquarium cannot be placed on budget build aquarium stands. These are the usual particle board aquarium stands you will see at chain pet stores. Here is a picture to show you what I'm talking about:
If you place your rimless aquarium on a stand like this, the fish tank will have not support at the bottom and will crack under the pressure of your water. Do not make this expensive mistake! Most rimless aquariums will come with a self leveling mat to place on your surface. Make sure you use it. If you need to purchase one, here is a link for a self leveling mat.
Install a Stylish LED Light
A rimless aquarium's look is compromised by a bulky and ugly looking LED light fixture. There are two ways to tackle this issue. Either purchase a lightweight Reef LED system (for saltwater) or Planted LED system that can mount on the rim of your aquarium or hang your light fixtures. On many high end aquarium installs, light fixtures are hung on the ceiling or a cabinet installed hanger is placed to hang the lights. Do yourself a favor and purchase the right looking LED lights so you do not take away from the sleek look of your aquarium.
Wipe Down The Top
Just use a clean towel or paper towel wipe down the top of your aquarium. Dust likes to collect up here so you will want to keep the area clean to not deter from the view of your creation.
Conclusion
Did you find the best rimless aquarium for you? Have any questions? Please leave a comment below if you do. I love hearing from my readers. I hope you are able to make a better informed decision on your purchase. Thank you for reading and see you next time!
About the Author
Latest Posts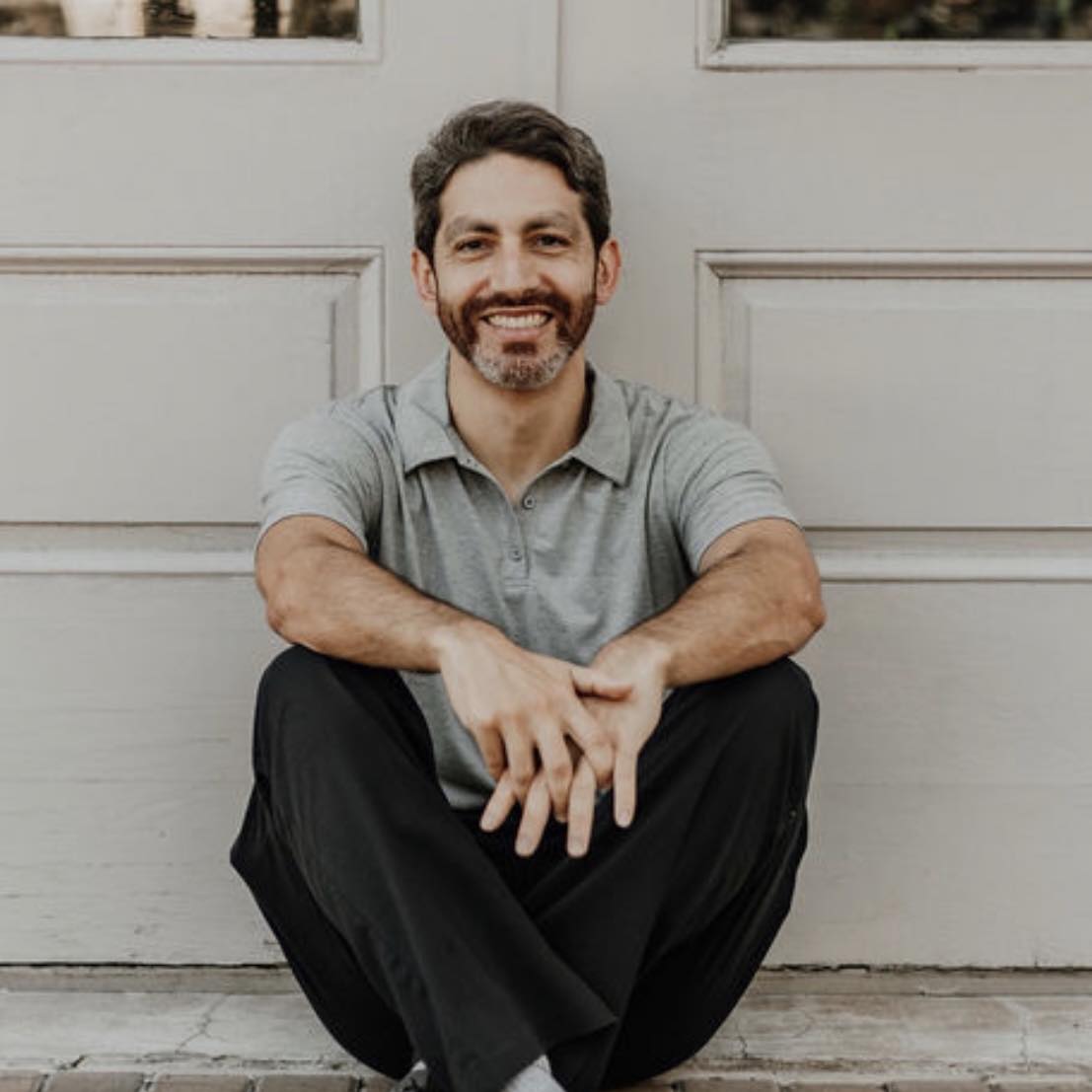 I'm thrilled that you found Aquarium Store Depot! Here you'll find information on fish, aquariums, and all things aquatics related. I'm a hobbyist (being doing this since I was 11) and here to help other hobbyists thrive with their aquariums!