Thank you for visiting! By the way… any links on this page that lead to products on Amazon and other stores/partners are affiliate links. Aquarium Store Depot earns a commission if you make a purchase.
So you want to invest in a large aquarium? That's an investment worth making. You'll need more than just size and price when choosing your 100-gallon tank, so I've compiled all of the information for this decision-making process below. Let's first look at the criteria I went through when selecting these 5 top picks
Our Criteria (How These Aquariums Made The Cut)
I've been involved in aquariums since I was 11. Through my over 25 years of experience as a fish tank keeper, There are certain things I look for when purchasing an aquarium. Here is what I focused on when I made this list:
Features – Aquariums of this size are usually more than just the aquarium. I like systems that have everything in one because you don't need to guess what your fish needs! The equipment is also better than most entry-level setups and budget builds
Build – For a good quality product, it's important to look for the right manufacturer. You should make sure that they have warranties and reviews of their workmanship if you want your purchase protected or even replace any broken pieces in case something goes wrong later on down the line! Brace aquariums have been around for a very long time, while rimless are new and need more vetting to determine if they are a smart buy
Dimensions – A 100-gallon fish tank can be 4 or 6 feet. If the tank is 4 feet, you will more space for aquascaping, and spend less on other equipment like lighting. A 6 feet length will be better for most fish as they prefer more horizontal swimming space.
The 100 Gallon Fish Tank Candidates
In A Hurry? I recommend Red Sea Reefers for Saltwater and UNS Aquariums for Freshwater!
Picture
Name
Type
Link

Editor's Choice!

Red Sea Reefer 425 XL

Reef Ready
All In One
Saltwater

Click For Best Price

Budget Option

SC Aquariums 120

Reef Ready
Euro Braced
Great Dimensions

Buy On Amazon
UNS 120U

Rimless
Best For Freshwater

Click For Best Price
Planet Aquariums 125
Click For Best Price
Top Fin 125 Ensemble
Buy On PetSmart
Top 5 Picks (2023)
Let's look at each aquarium and see why they made the cut!
1. Waterbox 4820 Peninsula
Editor's Choice!
Peninsula aquariums are great for living rooms or room splitters. With a 100 gallon fish tank, their size makes them ideal to purchase one with this configuration. Waterbox offers an excellent choice when it comes to a Peninsula-style aquarium.
This aquarium is 48 inches in length with a total water volume of 108.5 gallons when you include the sump. The Peninsula style allows you to either keep saltwater or freshwater fish. The drain is a bean animal style, which is going to be of better quality than anything else you will find at a chain pet store or even some local fish stores.
The sump comes with dual filter socks, which you can convert to a media cup. A media cup setup is more useful for freshwater setups. The sump is well-sized with both a skimmer section and a refugium section. For a freshwater setup, you can load your skimmer section with biological media like marine pure and the fuge section with floating plants if you want some nitrate control. For reef tanks, this is a get setup to house microorganisms in the fuge section.
Peninsula aquariums do come with a hefty price tag. This aquarium is a statement piece. If you are looking for high-quality and looks, you can't go wrong with this fish tank.
Pros and Cons
Pros
Great brand
Peninsula style
Great sump
Can be used for Fresh or saltwater
2. Red Sea Reefer 425 XL
Editor's Choice
The Red Sea Reefer 425XL is a top-of-line rimless aquarium that comes with a sump and overflow. It was one of the first ready-to-run large saltwater tanks in history. It started up an entire craze for those who want their worry-free premium setup! You can see how proud they are about this process below:
This 425 XL model is the best choice if you're looking for more space to customize your scaping. It is wider as it's 4 feet long and the piping is already assembled for you. The pipes require no gluing.
I also love how well setup the newest generation models are with the sump. The ATO container sits at the top of the sump, freeing room on the opposite side of the aquarium stand to place all your equipment and wire manage efficiently.
Red Sea Reefers are expensive but are a great way to get started in the reefing hobby. They have everything you need and look great too!
Pros and Cons
Pros
Great Brand
ATO Container saves space
Easy to assemble
Cons
Price
Designed for reef tanks only
3. INT 100
Innovative Marine is well known for developing premium quality all-in-one aquariums. They have to lead the aquarium industry with larger all in aquariums like this INT 100 model. This model is a 100 gallon, 4 foot long aquarium with its overflow built into the back.
This is the one of the few internal overflow systems of its kind that incorporates a bean animal drain system for added safety. The overflow is a trapezoid style, which doesn't put as big of a footprint as typical internal overflow box systems.
The stands that comes with these systems are premium quality. They are made of anodized aluminum, which makes them corrosion-resistant. They will not warp or swell and provide better long-term reliability then wooden cabinets. Because of their aluminum structure, they are lightweight as well. The white or black aquarium stand also have a modern look to them and they are easy to assemble.
Innovative also sells their own line of aquarium equipment, most of which are designed to work and fit in this aquarium.
If you are looking for a premium quality all in one aquarium at this size, this is the aquarium to buy. It can be suited to work with both freshwater and saltwater aquariums. Keep in mind that these do not come with sumps.
Pros and Cons
Pros
Great brand
Best cabinet of any ready to run system
Internal overflow
Cons
Expensive
No sump included
4. UNS 120U
UNS is the leading brand for high-quality freshwater fish aquariums. They have world class manufacturing process with 45 degree precision cut mitered edges that are made from low iron glass, which has 91% Diamant grade material making it ideal to be used in commercial applications like restaurants or hotels where heavy wear may come about due other factors such as temperature changes.
This 24″ tall and wide aquarium is perfect for scaping. It has plenty of room to roam, with a large number of schooling fish in the tank as well as larger ones like angels and discus fish! The clear background also makes it better looking for planted tanks than the other reef ready systems showed beforehand. You can plant things without worrying about covering up your beautiful decorations because they'll still be visible through their water surface
It's not best to picture this tank if you are looking for a saltwater setup and the price can be up there. However, if you are looking for a large aquascape tank, this is the one to buy.
Pros and Cons
Pros
High quality
Clear background
Cons
Expensive
Best for saltwater
5. SC Aquariums
SC Aquariums 120
The SCA while not a 125 gallon is the perfect dimensions for a 4 foot long tank. 24 inches high and wide gives it plenty of space for scaping and fish
Buy On Amazon
A great choice if you want a sump and good price is to look at SC Aquariums 100 gallon fish tanks. They are a eurobaced glass aquarium, which is a good compromise from the rimless aquariums we have seen so far.
The overflow is three drains in a bean animal configuration. The aquarium stand is closer to the standard wood cabinets you will see at a fish store, except they use oak instead of MDF that you would find in cheaper builder.
What you get here is a high quality setup at a more reasonable price. The aquariums come with a 3 year warranty and black background is removable if you want to swap out for another or need it clear for a freshwater tank setup. Overall, it's an excellent buy if you want an sump system.
Pros and Cons
Pros
Great price
6 foot long tank
Easy to find locally
Cons
Rimmed Tank
Low cabinet quality
Limited space in cabinet
Buying Guide
What Do You Want
Figuring out which type of fish you want in your 100 gallon fish tank will narrow down what equipment is necessary for running and maintaining it. Do have a particular species or setup that suits YOU better than others do – like:
Saltwater versus freshwater aquariums
Saltwater fish only vs. Fish only with live rock (FOWLR) vs. Reef aquarium
Planted tanks vs un-planted ones
Particular species of fish only tanks like Discus Fish
There are so many ways to find inspiration for what you want in your fish tank. You can visit forums, go to an aquarium club meeting, or check out Pinterest and get a few ideas from there!
Budget Concerns
Aquariums of this size are expensive. They are even more so than 2 or 3 foot long tanks. When you get into 4 and 6 foot long tanks, the amount of equipment can double and it goes up higher the more complex the setup. Fish only is reasonable compared to a aquascape or a reef tank.
You should expect to spend over $45 per gallon on a reef aquarium setup vs 10 – $30 dollars a gallon for a freshwater setup. If you want to save some money, consider getting a carpenter friends to build a cabinet for you or purchase cheap aquariums second hand locally.
Equipment Investment
When you get to aquariums over 100 gallons, you usually start looking at higher end filtration systems to run your tank regardless if your goal is fish only, a planted tank, or reef tank. This has to do with the amount of bioload these tanks will be handling.
When you get to aquariums over 100 gallons, the type of filtration system is important for maintaining clean water. For example if your goal is just fish only then a simpler filter will be sufficient but when planning on keeping plants or reefs there are more expensive options that will be needed. For example, you may need to get RO water for a planed tank and RODI water for a reef tank.
A canister filter is the best choice for a freshwater aquarium. It has large media capacity and will keep your tank more stable than other systems, you won't need to place heavy hang-on back filters on top of it or add ugly equipment that stick out like sore thumbs with this size!
The best way to keep a saltwater tank is with an aquarium sump. Sumps offer ultimate flexibility and the ability to hide away equipment in the sump instead of the display thank.
Even if you purchase a used tank, you can always convert an aquarium to a sump system either by drilling it or installing a hang on back overflow box system. A drilled overflow box will be the most reliable.
You will also need to consider a CO2 system if you want to keep a lot of plants and dosing pumps for a major reef tank setup.
Aquarium lighting is the last major piece of equipment to look at. This will vary depending on if you go with a saltwater or freshwater setup. For either setup, Current USA offers great options at reasonable prices. Note that your lighting costs will increase significantly if you go with a 6 foot format versus a 4 foot format.
Best Value
Maintenance
A 100 gallon fish tank will be more maintenance extensive than smaller aquariums. The water changes are larger and the amount of glass cleaning will be greater. Pruning a tank like this can be a major chore as well!
For saltwater tanks, you will be using lots of aquarium salt and RODI water for water changes. A freshwater tank will be cheaper and take less time to maintain. There are some saltwater reef tanks however, that can get to the point of requiring minimal water changes. You can achieve the same with planted tanks, but you will still need to prune.
Keep maintenance in mind when you are determining if a 100 gallon tank is for you.
Types
Rimless vs Rimmed Tanks
Rimless vs rimmed tanks becomes a big consideration at this size. Not only is a 100-gallon fish tank large, there is also a noticeable black rimmed on standard glass tanks of this size. The appeal of a rimless really shows cosmetically when you get to 4 and 6-foot-long tanks.
Rimmed tanks will use standard glass, which will have a green hue to them. You will notice a clarity difference at this size. Rimless tanks will use low iron glass, which will be more transparent, and also more expensive than rimmed tanks.
The extra cost for this clarity is totally worth it! The look and more transparent hue are noticeable when looking at 4 or 6-foot-long tanks.
Glass vs Acrylic
Another consideration will be glass vs acrylic. There are pros and cons to both:
Glass is very difficult to scratch
Acrylic is much lighter
An acrylic tank will have the best clarity of any tank type
Glass are offered in rimless formats. Acrylic tanks have bracing
Glass can crack, acrylic is difficult to break
Acrylic is easier to drill than glass
I did not include any acrylic tanks in this list. Acrylic tanks sold online are pretty subpar compared to the glass tanks you can find online. To get a higher quality acrylic tank, you will need to go to a local fish store or work with a custom manufacturer. Buying locally is the best bet for arycilic tanks.
Keep in mind that fish with sharp teeth like Trigger Fish or big sucker fish will put bite marks on the acrylic surface.
4 foot or 6 foot format
A 100 gallon can be purchased in a 4 foot or 6 foot long format. The 4-foot format is going to be more readily available. There are some factors to consider when thinking about a 4 vs 6-foot tank:
The 4-foot format will be wider than taller making it more ideal for aquascaping
Because of the shorter length, a 4-foot tank will generally be cheaper to set up. You only need one or two light fixtures and less substrate over a 6-foot format!
Most premium level ready-to-run setups are going to be in 4 foot sizes over 6.
Because of its long length, the 6-foot format gives you plenty more options when it comes to what fish can be placed in a tank
Longer fish tanks will have fewer territorial disputes amongst tank mates
You will have more room to store equipment in a longer tank
If you are purchasing a 100-gallon tank primarily for fish, I would recommend that you purchase the 4-foot format. You tend to get a thin tank with at the 100 gallon size. If you want a 6-foot long tank, I would suggest looking at 125 gallon aquariums.
Best Options
For those who are looking at the 100 gallon aquarium, we'll discuss what types of setups suit this size best. Let's look at the different options!
Aquascape Aquariums
An Aquascape Aquarium is an incredible display tank. It typically isn't seen at 6 feet as many will cap out around 4′ in length, but if you're looking to go this route then your options for fish open up quite significantly. Angelfish and discus are ideal for this size!
African Cichlid Tanks
African Cichlids are beautiful, colorful fish that need space to thrive. The size of a 100-gallon tank allows them plenty room for to settle territory – making it the perfect choice for them!
Discus Fish Tanks
A large tank like this is great for Discus Fish. Discus need tall and long tanks to thrive. You get both with a 100 gallon setup. It's also large enough to consider tank mates for them.
Reef Tanks
A 100 gallon tank is great entry level aquarium at the 4 foot size for a reef tank. You get a lot of stability with this volume and have great size for corals. Dwarf angelfish and some Tangs can be housed at this size.
The height and length of a 4 foot 100 gallon tank works great for mixed reefs, softy, or LPS coral tanks.
FAQs
How Big Is this size of Aquarium?
A standard 6 foot long 100 gallon tank is 72″ x 18″ x 20″. In the 4 foot format, it will be 48″ x 20″ x 24″. When filled up, they can easily weigh over 1100 lbs. They will need to placed in an area of your house that can support its weight. This makes a 1st floor or basement location ideal. If you are going to run a reef tank, try to working with a 15 or amp circuit breaker.
What Are The Dimensions?
A standard 100 gallon aquarium will measure 72″ x 18″ x 20″. A 4 foot 100 gallon aquarium will measure 48″ x 20″ x 24″
How Many Fish Can I Put In This Size of Aquarium?
How many fish you can put in a tank will depend on your setup and the type of fish you want to keep. You can use an advisor as a great tool for freshwater tanks. I don't feel this is a good tool for saltwater fish though. For saltwater, it does depend on the fish, but generally, 1 inch for every 5 gallons is the rule of thumb for saltwater. This is about 20 inches of fish which will get you about 4-5 fish that average 5 inches in length.
You can certainly get more saltwater fish, however, most fish are semi-aggressive and territorial. Because of this, most reef keepers will mix in more corals to fill up their tanks.
What size sump for this size of an aquarium?
You have plenty of options with a 100 fish tank regarding a sump. Most aquarium sumps you can buy will be at 36 inches and should fit in your aquarium stand. 48 inch sumps are hard to come across. You can make a DIY sump out of a 55 gallon aquarium.
What Size Heater?
According to my best aquarium heater article, 300 watts is what you will need. It is best to run two heaters for this size (150W each) and to pair it will a quality heater controller or aquarium controller to prevent failure.
Closing Thoughts
I hope that this article was able to help you in your quest for the perfect fish tank. If you have any questions or concerns, please leave a comment below, and let's have a conversation. I'll do my best to answer any questions you may have and continue to update this post as more information comes to light. Thanks for reading and happy fishkeeping!
About the Author
Latest Posts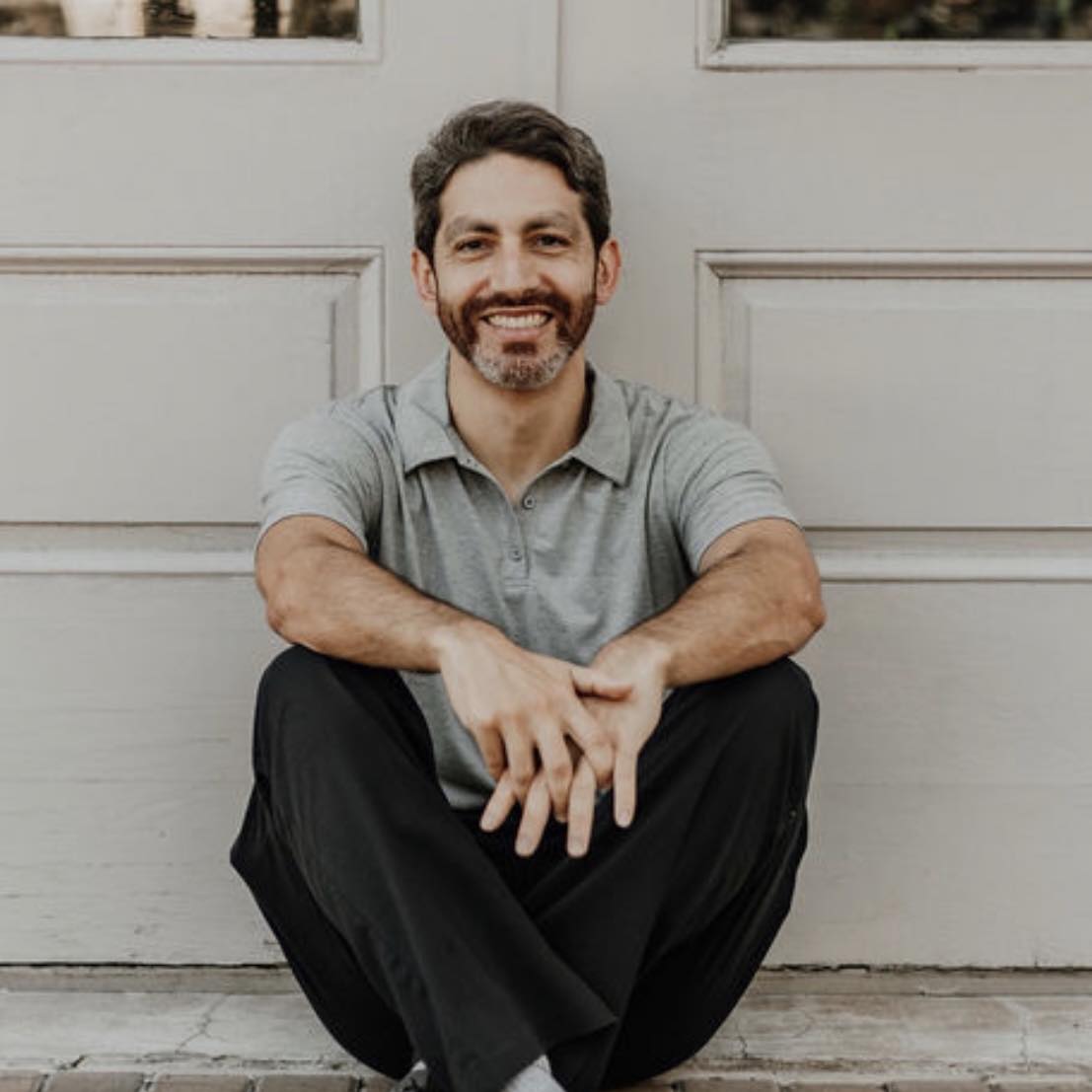 I'm thrilled that you found Aquarium Store Depot! Here you'll find information on fish, aquariums, and all things aquatics related. I'm a hobbyist (being doing this since I was 11) and here to help other hobbyists thrive with their aquariums!