Thank you for visiting! By the way… any links on this page that lead to products on Amazon and other stores/partners are affiliate links. Aquarium Store Depot earns a commission if you make a purchase.
For those of us who who are going into reef keeping, a Reverse Osmosis Deionization (or RODI System) is essential for successfully keeping sensitive corals and inverts. Many of us start out with smaller tanks and purchasing RODI or fresh saltwater from our local fish store. While this will work for a time, once you get into larger tanks an RODI system is essential for success because you need more water to replace your evaporated water in your display tank and you will be conducting larger water changes. After a while, purchasing fresh saltwater will become expensive and risky in the event of an emergency.
Today's post is all about awareness and providing options that work for a reef keeper. I will go through what is important to know when purchasing an RODI system, and go through several RODI systems that work for aquariums. Let's get started :).
Why Do I Need A RODI System?
The main reason why a RODI water is so essential in a reef tank is because the water from our tap is loaded with impurities that will cause tons of nuisance algae blooms even when treated with water conditioners that you may be familiar with in freshwater systems.
The main measure we use in the hobby for contaminants in tap water is total dissolved solids or TDS. TDS is a measurement that comprises of inorganic salts and organic matter that are dissolved in the water you are using. A high amount of TDS in your source water will means that you are directly feeding nurtients that algae loves, which means you will have a never ending battle of nuisance algae.
The gold standard for reef tanks is 0 TDS. Most tap water is going to produce anywhere from 150 – 400 TDS (yes it varies A LOT depending on where you live). Using a Reverse Osmosis system alone will likely get you down to 10-20 TDS, which much better but still is not acceptable for a reef tank.
This is why you will need a multi-stage RODI unit that has a proper deionization stage that will get you all the way down to 0 TDS. It is also very common for your local fish store to sell fresh saltwater with TDS of 3-5, which can cause some issues. Knowing that the local fish stores often time will not sell true 0 TDS water is the primarily reason why I just purchase a quality RODI unit for my aquariums.
The Best RODI System for Aquarium, Reef Tanks
Now that I explained why an RODI system is so essential, let's talk about what are the best RODI systems. I have used a number of brands and models over the years and installed several of these systems for clients. The list here are a collection of brands and models I would trust and I have included models from multiple price ranges and needs.
In a hurry? I recommend SpectraPure MaxCap RODI Systems!
Picture
Name
Best For
Link

Editor's Choice!

SpectraPure MaxPure RO/DI System
Click For Best PriceBuy On Amazon

Best Value

LiquaGen 5-Stage Reverse Osmosis/Deionization Unit

5 Stages
Display tanks over 55G

Buy On Amazon

Budget Option

Aquatic Life RO Buddie

4 Stages
Nano Reefs & Apartments/Condos

Buy On ChewyBuy On Amazon
AquaFX Barracuda RO/DI Aquarium Filter

4 Stages
Display tanks over 55G

Buy On Amazon
Kleanwater RODI

4 Stages
Display tanks over 55G

Click For Best Price
Spectrapure MaxCap RODI

4 Stages
Display tanks over 55G

Click For Best PriceBuy On Amazon
LiquaGen 0 TDS Aquarium Reef RODI Premium

6 Stages
Large Reef Tanks and bad source water

Buy On Amazon
Fountainhead Water Systems RO/DI Dual DI 75 GPD System

6 Stages
Large Reef Tanks and bad source water

Buy On Amazon
Ice Cap Smart 4 Stage 100GPD RO/DI
Buy On Amazon
Our 2023 Reviews
Let's dive into further detail and see what these units made the cut
1. SpectraPure MaxPure 180 GPD
Editor's Choice
For those of you with larger tanks and with demanding tanks, the SpectraPure 5 Stage 180GPD MaxCap line offers the pinnacle of RODI filtration. This unit is equipped with two 99% rejection rate RO membranes. That's two of the best membranes in the industry. This 5 stage unit is also equipped with pressure gauges, dual TDS meters, and an upgraded DI resin.
The resin for this unit is two part. The first part is their Mega MaxCap DI and the finishing stage is the Enduro DI. Together, you get DI resin that has 4 times the capacity of typical competitor mixed bed DI cartridges. This unit runs so efficient you get a 2:1 waste ratio rate which will outperform nearly all RODI units on this list that will only produce a 3:1 waste ratio. This means you will save a little bit on water as well!
You would think that a con would be that this isn't a 6 stage unit, but this RODI filter simply doesn't need it as it runs that well. The only con here is you have to pay for the performance since as these command a premium price.
Great for: Large Reef Tanks
Pros
The membrane!
4x more effective than most DI out there
180 GPD
2. LiquaGen 5 Stage Unit – With All The Necessities
Best Value
Not on our list is a 5 stage RODI system from LiquaGen that offers all the main features I kept putting cons for others on this list. This system has everything you will need to make 0 TDS water. It comes with a flush valve to extend the life of your membranes, a pressure gauge to ensure you water pressure is ideal, and a TDS meter so you know when you change your DI Resin.
This unit does command a higher price tag compared to the other budget models on this list, but it has everything you need. There is an option on the product page to go without the TDS meter and pressure gauge for a big discount, but having everything pre-installed is a time saver.
The unit only comes with a garden hose adapter. You may need to purchase additional accessories for a under the sink install. This is the best performance for dollar on the list
Great For: Large Reef Tanks
Pros
Has everything you need for 0 TDS water
Universal chambers and membrane fittings
Flush valve!
Cons
Price
Only comes with a garden hose adapter
3. Aquatic Life RO Buddie – The Choice for College Students, Nano Reefers, and Apartment Residents
Budget Option
For those of you with small tanks, college students, and those who live in apartments, the Aquatic Life RO Buddie is the perfect choice for you! This unit comes in 50, 100, and 150 gallon per day options and all three options are very well priced. It is a compact unit that can easily be moved wherever you need without having to worry about permanently installing it someplace.
Because it is a mobile RODI system, it is a bare bones unit. There is no pressure gauge, no TDS meter, and no flush valve. It also only comes with a garden hose adapter. Filters are also not universal so you'll have to purchase Aquatic Life filter replacements.
Great for: Nano Tanks, college students, and apartment residents
Pros
Great Price!
Compact and mobile
Multiple GPD options
Cons
Missing gauges and valves
Only offers a garden hose adapter
Filters are not universal
4. AquaFX Barracuda – A Brand Name on a Budget
AquaFX is a long-standing manufacturer of RODI units for aquariums so the name brand is there. The main attraction is the simple build of the RODI unit and the 100 gallons per day (100 GPD) rating. Usually with budget units, you will have a GPD rating of 75 or less so this is a nice touch and you have the comfort of purchasing a unit that is from a maker that specializes in aquarium equipment.
With a budget unit, you usually have a few components missing however. The unit does not come with a TDS meter, so you either have to purchase a TDS meter or you will need to eye ball your RODI chamber for when the color starts changing. A flush valve is not included. A flush helps extend the life of the RO membrane and knowing how pricey these are to replace, getting the most life out of it is something you will want to maximize. There is also only a garden hose included in this package.
Great For: Display Tanks Over 55 Gallons
Pros
Name brand
100 GPD rating
Simple
Cons
No flush valve
Only a garden hose adapter is included
No TDS Meter included
5. Kleanwater – From A Trusted Retailer
The Kleanwater RODI is a very well priced RODI unit that can fulfill the needs of most reefers. It is a 4 stage RODI unit equipped with a pressure gauge and a TDS meter, which ensures you will always have 0 TDS water.
This is a very well priced unit, but it is missing a flush valve that would extend the life of the RO membrane. Other than that, it would be the perfect 4 stage unit
Because this unit is made by Marine Depot, they offer a 15% discount on replacement filters for as long as you own the unit. Depending on how long you plan to stay in the hobby, that can save you a lot of money over time.
Great For: Display Tanks Over 55 Gallons
Pros
Good price
15% off filters for life!
Brand name
6. SpectraPure MaxCap – Name Brand and The Highest Quality Membranes Available!
Spectrapure is the name of choice when it comes to Reef Aquarium RODI units. This Company out of Arizona has been producing high-end RODI units with the best components in the market for many years now. So what makes them so great?
The main thing that SpectraPure offers is their membranes. Their membranes are far and above the best on the market with a 99% rejection rate that sets the industry standard for contaminate removal and membrane longevity. There is no RODI maker on the the market for in this industry that can offer this level of filtration.
SpectraPure's primary 4 stage offering is the SpectraPure MaxCap RODI. Rated at 90 gallons per day, this unit has enough of a production rate to handle most reef systems. What you are getting with this brand is higher quality filtration stages. The membrane is the best in class and the maxcap carbon cartridge and silica buster DI are great features of the system. The maxcap systems are excellent for long life and insane pure water. Other brands will try to stuff other features or stages into their units, but this 4 stage unit has high end components that will easily compete with 5 and 6 stage units.
It's a pricey system, but if you want the brand in the business, Spectrapure is where you need to go.
Great for: Large Reef Tanks
Pros
Best RO membrane on the market
Stellar reputation in the industry
Outperform cheaper made 5 and 6 stage units
Cons
Price
No TDS Meter
No flush valve
7. LiquaGen 0 TDS 6 Stage – The Most Comprehensive 6 Stage Unit On The List!
Looking for better than a 5 stage unit? This 6 stage RODI package from LiquaGen delivers! This is a complete 6 stage RODI system that includes a flush valve, pressure gauge, and TDS meter. Those are basic features that you get with this unit. It gets better though! This package comes with a booster pump that drives the gallons per day production to 150 gallons per day. That is the highest GPD rating on the list! This is the ultimate in filtration for those with high demand tanks, large reef tanks, and high TDS water.
The cons here? Well, you get what you pay for. It has a premium price tag attached to it. It like all LiquaGen filters, only comes with a garden hose adapter
Great For: Large Reef Tanks and bad source water
Pros
Booster pump included
6 stage RODI with all the essential features
150 gallons per day!
Cons
Expensive
Only a garden hose is included for install
8. Fountainhead Water Systems – A Well Balanced, Comprehensive Offering!
US Made!
The Fountainhead Water Systems RO/DI System is a comprehensive unit that offers a 6 stage filtration for a great price! This unit is loaded with all the necessary stages of a great 6 stage setup. Foundationhead water systems is not an aquarium specialized filtration, but a water filtration company that sells filtration units for homes. This unit is a variant that works that for reef tanks. They are an American based company there systems are American Made.
The are two flaws that I see with this unit, but both are easy to upgrade. A pressure valve and TDS meter is not included. If you upgrade your purchase with these two accessories, this is a perfect 6 stage unit for a incredible price!
Great For: Large Reef Tanks and bad source water
Pros
Great price!
6 stage system with universal RODI cartridges
Multiple install option accessories included
Cons
No Pressure Valve Include
No TDS Meter included
9. IceCap Smart 4 Stage – A High End Unit Made for Reefers
The IceCap 4 Stage RODI unit is a high end RODI system made for reefers. The main feature this system has smart controller that offers an impressive range of features. The main feature is a timer mode, that prevents you from overflowing your wash room in the event you forget to turn off your unit. A booster pump is included, which is a substantial feature if you have a low water pressure residence. It has a 3 point TDS meter which measures before the filter, after the membrane stage, and after the DI stage. It's easily the most accurate and high system on this list.
It also commands a premium level price. This is the most expensive RODI system on the list and it's only a 4 stage not a 6 stage unit. You get what you pay for though!
Great for: Large Reef Tanks
Pros
High performance parts – Dow Filmtec Membrane
Smart controller features – made for reefers
Auto membrane flush feature included
Cons
Expensive!
Only a 4 stage unit
Requires electricity to operate
Our Recommendations
Editor's Choice!
Best Value
Budget Option
There are a number of choices here, but I'm going to close this out with my top three:
What is the top choice for an Aquarium?
I determined based on multiple factors that the SpectraPure MaxPure series the best in the industry. But how did I determine that?
When it comes to RO/DI systems, there are A LOT of choices and the prices can get insane. You do not have to purchase the most expensive RO/DI unit out there. What you need to purchase is one that works for you. With that, it's important you know what components make the best RO/DI systems.
Multi-Stage Units
This is the first must of any system. You will want an RO/DI unit that works through at minimum a 4 stage process. I'll explain the process as illustrated by AquaFX below:
Most multistage systems will start with a sediment filter and carbon block as the first two stages of the system. A sediment filter removes silts and other large particulate matter that would clog the later stages and dirty up your water. The carbon block then removes organics with with chlorine and chloramines, which would damage the RO membrane.
The water is then moved to the RO membrane. This is the workhorse of the RODI system. Most RODI systems will remove 95% of impurities out of the tap water. These impurities would include things like salt, bacteria, heavy metals, and other organics that would be harmful to your livestock. Some membranes like Spectrapures, are even a higher quality and can remove up to 99% or impurities, but 95% is the typical standard.
You get to the final stage which is the deionization stage. this cartridge will remove the last of the impurities of the water giving you that 0 TDS gold standard source water that we as reefers look for.
This is your standard 4 stage RODI unit. There are others that will go 5 or 6 stages. Personally, the main upgrade I would be looking for would be multiple DI stages for stable 0 TDS as the the DI stage gets exhausted. A 6 stage system flowchart is shown below so you can see how these higher end systems work.
How To Setup
The most annoying thing I always found when purchasing these expensive units is the lack of instructions on how to go about installing one. Most people are likely going to install this unit in their wash room, so the best example to go off of is a video by Taylor Nicole Dean as she shows how to install this RODI system using a garden hose adapter.
Here's an another video of a garage install from Reefbum. They installed an Spectrapure MaxCap Unit:
How Much Water Pressure Is Necessary?
In some homes, your water pressure may be too low for an RODI system to function properly. The RO water pressure gauge on your RODI unit will let you know if you have drops in water pressure. The main thing you want to watch out for is if your water pressure is below 50 PSI. RODI system work optimally at around 60 PSI. If your water line is pushes only say 30 PSI, you may want to consider an RO booster pump or checking your filter lines for clogs.
Maintaining

Your Unit
Each stage of your RODI filters need to replaced in order to keep your system in optimial operation. If the system is not maintained regularly, the RODI system can produce less water and TDS could actually leak through the system. The great thing about RODI systems is they last for forever, being one of the most reliable systems and mainstays in your tank operations.
Sediment Prefilter
The ROD sediment prefilter needs to be replaced every six months or sooner for areas with higher TDS water (over 400).
Carbon Cartridges
With a used cartridge, your membrane will end up doing more work and may even develop bacterial growth in the chamber. This should be replaced every six months.
Reverse Osmosis Membranes
The workhorse of the system, this is the most important thing to change in your RODI unit aside from the DI resin. Usually these will need to be replaced every 9-12 months, but sometimes can go longer with a flush kit being used and cleaner source water. The best way to gauge this is to see what TDS is come out of the membrane stage. If you are getting a much higher number than what you are used to seeing, it may be time to replace the membrane. Dow Filmtec membranes and Spectrapure RO membranes are the best in the business. Just check with your RODI manufacturer to ensure they fit if you go with them.
Deionization Cartridge
The final stage of your system is the easiest to gauge when you need to change. This is because most resin you purchase will change color over time. You can also read your TDS meter and consider changing your DI resin once your TDS meter is reading 1-2 TDS. It will depend on your source water and rejection rate as to how long these will last. There are several DI resin available on Amazon with Lanxess DI Resin being the most consistent with reviews and they also ship fastest. SpectraPure Resin is considered the best in the business, but it's most preferred to order them directly from them for the best price.
Closing Thoughts
I hope this blog post helps with deciding what RODI system works best for your needs and budget. Every unit I listed here serves a purpose for every tank setup and budget. You will not be disappointed with any of the filters on this list. These systems will delivery quality 0 TDS water and will offer years of service. I look forward to hearing about your success in the hobby with these excellent units. If you are shopping around for more equipment, check out our Best Protein Skimmer Reviews post so you can pick out a quality skimmer for your system. Thanks for reading.
About the Author
Latest Posts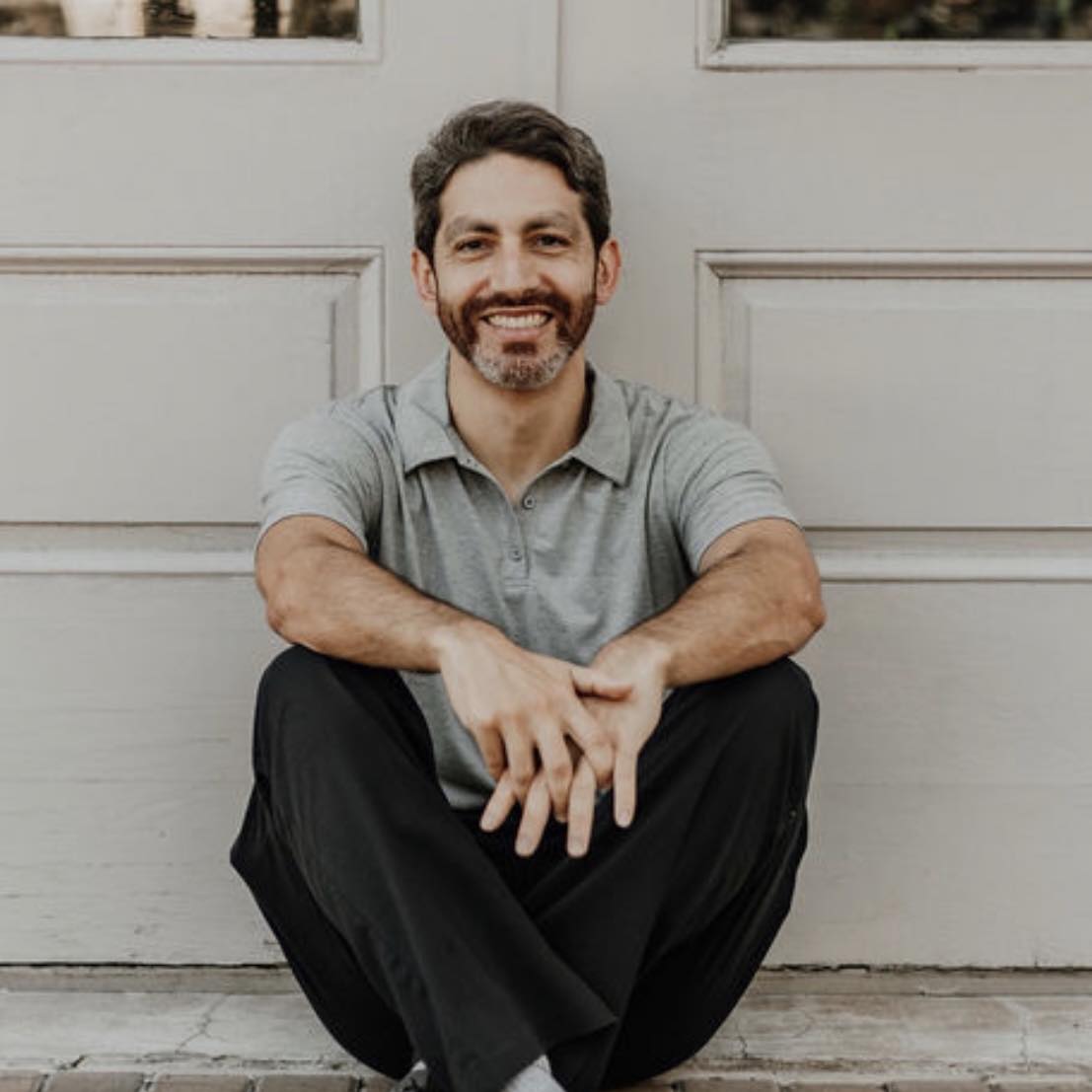 I'm thrilled that you found Aquarium Store Depot! Here you'll find information on fish, aquariums, and all things aquatics related. I'm a hobbyist (being doing this since I was 11) and here to help other hobbyists thrive with their aquariums!