Thank you for visiting! By the way… any links on this page that lead to products on Amazon and other stores/partners are affiliate links. Aquarium Store Depot earns a commission if you make a purchase.
If you live in a colder climate, caring for your fish in the winter is a major concern. If you own Koi, you will want to hibernate safely in the winter, as the hibernation cycle increases their lifespan. When your pond ices over, it can threaten the lives of your pond fish. For people with smaller ponds, fish are sometime brought inside for the winter, but those of us with larger ponds do not have this option.
For those of use with larger ponds, the best option is to purchase a pond heater or floating pond de-icer to keep the pond temperatures stable during the cold winter months. Pond de-icers may be something you have not heard of before, so let's talk about them today.
Should I Use A Pond Heater In The Winter?
This is probably the first question you should ask yourself. There are two categories of pond heating in the industry. They are pond heaters and pond de-icers. The purpose of the pond heater is to provide more oxygen and gas exchange while your fish hiberate during the winter. Yes, pond fish will hibernate during the winter when temperatures drop. It is our responsibility as pond keepers to keep the temperatures stable and gas exchange going during this critical time for them.
In cold climates, but not freezing climates you will get temperatures near freezing. If you have a small pond in these cases, a proper pond heater placed in the deepest area of the pond will suffice. However, if your pond becomes completely frozen over during the winter, you will want to invest in a pond de-icer to use as part of your winter season pond maintenance. A de-icer will heat your pond by heating the surface of the ice. They will create a hole in the ice so gas exchange can continue. Koi fish in particular are very sensitive to extreme low temperatures. To protect your pets and investment, it is best to prep your pond with proper winterizing equipment.
When Is A Pond Heater Appropriate?
Pond heaters in general are best suited for small ponds under 100 gallons. For some people, it may be easier to just bring in your fish indoors for the winter if you can catch them. For anything larger, floating pond de-icers are going to be the best candidate on keeping your pond safe in the winter. 
A Quick Comparison
There are various pond heaters and de-icers available. Below are the best pond de icer models available today.
In a hurry? I recommend The Aquascape Pond Heater and De-Icer!
Below are several suggestions that you can purchase that would work with a variety of pond setups.
Picture
Name
Type
Link

Editor's Choice

Aquascape Pond Heater and De-Icer
Buy On Amazon

Best Value

Laguna PowerHeat De-Icer
Buy On Amazon

Budget Option

Tetra Pond De-Icer

Blends Well
3 Year Warranty

Buy On PetcoBuy On Amazon
Farm Innovators Pond De-Icer
Buy On Amazon
Finnex Heaters
Buy On Amazon
K&H Pet Products Pond De-Icer
Buy On Amazon
The Top Picks (2023 Reviews)
1. Aquascape
Editor's Choice
I'm a big fan of anything Aquascape. They are a pond equipment company that was created by expert pond builders who focus on efficient and optimal koi pond kits and pond equipment. This Pond De-Icer from Aquascape is such a product. It is made of high quality stainless steel construction. Stainless is ideal for a pond de-icer because they are very durable, are corrosion resistance, and do not crack under extreme weather.
The built in LED light at the top will allow you to see if the unit is operating when you look at your pond from your window. It also has an auto-shut off feature that will turn off if the unit is taken out of the water, which will prevent damage to the de-icer.
And they back all of this up with a 3 year warranty. It's a great unit to invest in, granted if you are comfortable with the price tag as it is one of the most expensive de-icers on this list. However, it is a great quality unit that will provide years of reliable service.
Pros
Stainless steel construction
3 year warranty
Energy Efficient
Cons
Expensive
Only 300 watts – need larger for larger ponds
2. Laguna PowerHeat – Quality Unit from Hagen
Best Value
For those of you who may not know, Laguna is a Hagen brand. Hagen is well known in the aquarium industry for making high quality and lasting equipment with it's European engineering backed by great warranties and customer testimonials regarding the durability of their equipment.
The Laguna De-Icer is no exception. It is a quality made unit from Hagen that is made to last. It has the same features of the other units on this list like an intregrated thermostat that with auto-shutoff, but actually comes with a longer electrical code than most at 22 feet. The unit also includes a 15 watt heating element, which takes out the guesswork when having to defrost a frozen pond safety.
For some odd reason, this Hagen made unit only has a 1 year warranty. That is really the main thing that bothers me about this unit.
Pros
Longest electrical long on the list
Heating element makes it dummy proof for already frozen ponds
Hagen brand
Cons
Only a 1 year warranty – rare for Hagen
Not made of stainless steel or aluminum
3. Tetra – Looks Like A Decoration
Budget Option
The Tetra Pond De-Icer is not only a de-icer like blends well into your pond, but also very reasonable in price. It looks like a rock so it won't stick out like a sore thumb. It is your standard 300 watt de-icer like we have seen with the smaller units on this list. It won't have the LED light indicator like the others because it's meant to blend in your pond, but it does the job. The price is tough to beat as well!
Tetra is usually a brand for me that I view as lacking quality. They tend to make a lot of entry level or newbie friendly budget friendly setups, however this particular unit is backed by a 3 year warranty, so I'm willing to give it the benefit of the doubt. It is not made of stainless steel or aluminum, but the unit looking like a rock is a nice draw and I can see how that can appeal to my buyers.
Pros
Looks like a pond decoration
Cheap
3 Year Warranty
Cons
Tetra brand and quality is usually of the low-end
Plastic material
4. Farm Innovators – For Larger Ponds
For larger ponds, the Farm Innovators Pond Deicers are great units to consider. It is made of cast aluminum for ultimate safety. Aluminum does not corrode or rust, which means this construction ideal for a water based application. They come in a number of sizes so you can use these units on larger pond applications and they are back with a solid 3 year warranty just like the Aquascape units.
With a larger unit however, the power draw is pretty high. The base unit draws 1250 watts. That is much higher than the Aquascape units. These units with their power draws can trigger GFCI units and break switches so make sure you are aware of the power draw and load on your switches.
Pros
Cast Aluminum construction
Variety of sizes available
3 year warranty
Cons
Not very energy efficient
High wattage and cause issues with some breakers
5. Finnex Digital – Durable Unit for Small Ponds
When it comes to recommending a submersible heater for a small pond, you can't go wrong with a titanium heater. The titanium heaters by Finnex are a good reliable option as pond heaters. These titanium heaters can withstand the abuse of being outdoors and the controller that comes with the heater will ensure it does not fail.
Pros
Titanium make up – built to last as a pond heater
Controller
Cons
Not ideal for large ponds
Controller needs protection against the elements
6. K&H Pet Products
The K&H Pet Products Pond Deicer is a plug and play de-icer available for the the everyday pond keeper. It operates on only 100 watts and is designed for ponds up to 1000 gallons. For larger ponds, K&H sells Perfect Climate Deluxe De-Icers that go up to 1500 watts
This pond de-icer comes equipped with it's own internal thermostat, so you won't have to worry about it being on too long. It is designed to maintain a hole in ice of 12 inches in diameter. They are MET certified units, making them very safe to use outdoors.
The main drawback with these units are it's limited 1 year warranty and it's plastic construction. I would have preferred a stainless steel or aluminum construction and the warranty is disappointing.
Pros
Internal thermostats controls de-icer
Low-wattage
MET Certified – safe to use
Cons
Only a 1 year warranty
Plastic construction
Frequently Asked Questions (FAQS)
Below are common questions I have gotten regarding pond heaters and de-icers. I'll try my best to address the ones I get the most. If you have additional questions, please let them in the comment section.
Is There A Minimum Required Depth For These Units?
Yes, there is. Your pond for many of these units should be at least 18 inches deep and you should place the de-icer at the deeper area of your pond. 
Will My Fish Be Safe While The Unit Is Running?
They will be as long as you follow the general rule of placing it at the deepest area of your pond and have the minimum depth required. Fish will be safe even if they contact the heating unit. These de-icer should not be hot to the touch when submerged in water. They are designed for safe operation in your pond for your fish.
How Do I Operate It?
It's easier than you think. The trick is to make sure you properly defrost the area for the de-icer if the pond is already frozen. This is usually done by either placing a pot of boiling hot water on top of the deep area of the pond or slowly pouring boiling water on the surface slowly. I prefer the hot pot on top of the pond. Others like the Laguna de-icer have a heater element that will heat the pond surface for you so it can defrost the frozen area. You can see how this is illustrated by the video demo by Aquascape below:
What Other Equipment Do You Recommend To Winterize Your Pond (Pond Aerators)?
I would recommend that you combine a pond de-icer with a pond aerator. This will allow optimum gas exchange during the winger. A pond aerator is a reasonably price accessory you can add to your winter gear for your pond and highly recommended.
Another accessory would be Thermostatically Controlled Outlet. This will properly control the unit from overuse in the event the internal thermostat fails. I would recommend it as a failsafe for your pond de-icer.
What Size Unit Do I Need?
There is actually a great chart by K&H Pet Products that gives out recommendations based on your US Zone. Use the chart below so you can see what size de-icer you will need for your pond.
Which Do You Recommend?
I feel that the Aquascape De-Icer is the best all around De-Icer on the list. However, if you have a larger pond, the K&H Pet Products De-Icers are a worthy consideration. I lean on Aquascape because they are pond builders themselves and the 3 year warranty is one of the best out there.
Conclusion
Making sure your pond is ready for winter is a big consideration if you live in a colder climate. The items I listed in this blog are all high quality units that will get the job done. If you have any questions, please let them in the comments. Thank you for reading.
About the Author
Latest Posts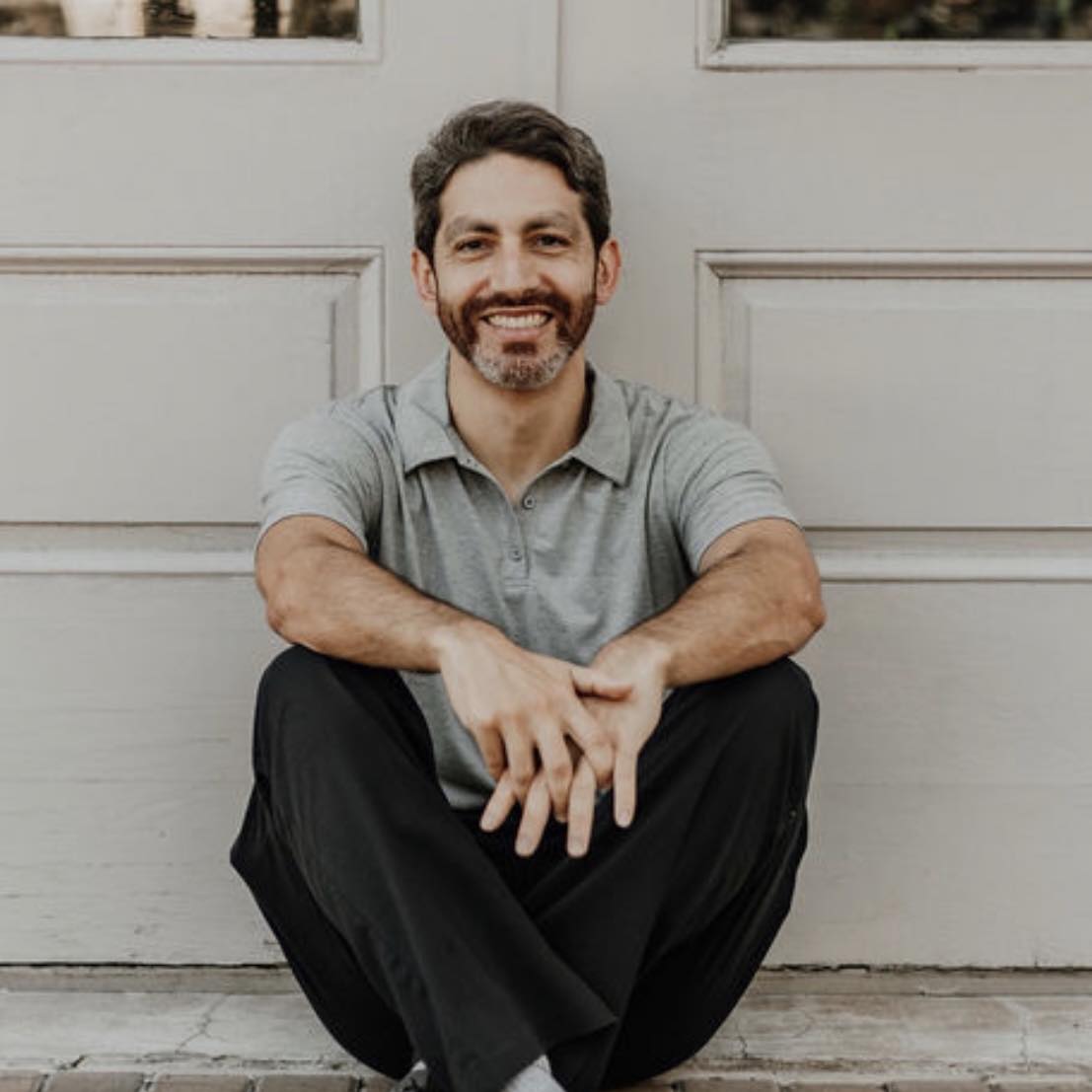 I'm thrilled that you found Aquarium Store Depot! Here you'll find information on fish, aquariums, and all things aquatics related. I'm a hobbyist (being doing this since I was 11) and here to help other hobbyists thrive with their aquariums!