Thank you for visiting! By the way… any links on this page that lead to products on Amazon and other stores/partners are affiliate links. Aquarium Store Depot earns a commission if you make a purchase.
Parakeets are the most popular and playful birds with a variety of colors. They are small, yet very intelligent and friendly. An intelligent bird needs the best bird toys to not get bored.
Parakeets are highly social pets. They love to interact with their owners and talk to them for hours. However, bird owners seldom get time to spend with their pets every day, leaving their parakeets all alone in the cage.
To cater to this, bird enthusiasts came up with an incredible idea to get bird toys for parakeets. Parakeets love colorful, noisy, and hanging toys. Hence, the market is flooded with countless options.
Parakeet Toys – A Quick Comparison
To save you the hassle, I've compiled a list of the 7 best budgie toys to keep your parakeet happy and healthy.
Bird toys are imperative to your pet's physical and mental health. Therefore, I have curated a list of 7 essential toys for parakeets to keep them talking, singing, and thriving.
In a hurry? I recommend SquawkBox's Little Birdie subscription!
Picture
Name
Type
Link

Editor's Choice!

SquawkBox
Click For Best Price

Best Value

Super Bird Creations Busy Birdie Play Perch
Buy On ChewyBuy On Amazon

Budget Option

Planet Pleasures Spiked Pinata Bird Toy

Shreddable
Natural Materials

Buy On ChewyBuy On Amazon
Feathered Fun Box
Click For Best Price
Bird Kabob Chiquito
Buy On Amazon
YUEPET 4 Pack Bird Toy
Buy On Amazon
BWOGUE Bird Parrot Toys
Buy On Amazon
The Best Toys for Parakeets – The Top 7 For 2023
Let's look into each toy individually!
1. Squawk Box
Editor's Choice!
SquawkBox
Editor's Choice
With this subscription box, you can alleviate yourself of the buyer's anxiety of selecting toys. You will never run out of toys for your Parakeet!
Click For Best Price
I've said this before and I'll say this again that Squawk Box is the best investment for any of your pet birds. That's because of a fact that they renew every month with a variety of goodies, treats, toys, and recipe books that you and your budgie would love.
The Squawk Box comes in different sizes depending on the breed of your feathered friend. However, for smaller birds like parakeets, It is advisable to get the little birdie size with the toys and other goodies customized for your budgie's size.
All in all, as an animal empath myself, I feel connected to their ideology of donating a percentage of their profits to parrot rescues. Therefore, I highly recommend getting your pet parakeet the perfect box of goodies they'll need.
Pros & Cons
Pros
Alleviates boredom
Monthly subscription
Helps in over preening
Cons
Toys quality varies
Expensive
2. Super Bird Creations Busy Birdie Play Perch
Best Value
Since parakeets have excellent eyesight, they are intrigued by a variety of colors.
And the Super Bird Creations Play Perch is one of the best parakeet toys as it provides a feast of color, adventures, and lots of fun for your feathered pals.
Super Bird Creations uses natural materials that are safe to chew and ingest. Also, it features a bamboo paper plate and a palm leaf flower that are infinitely chewable, fulfilling your budgies' natural instincts, and a vine star with a wood ball filled with paper shreds to promote physical and mental stimulation.
You can also hide treats in the wood ball to encourage foraging, beak exploration, and manipulation.
I highly recommend the Super Bird Creations Play Perch to keep your curious parakeets busy for hours every day.
Pros & Cons
Pros
Easy installation
Allow your parakeet to climb, chew, perch, and forage
Variety of color and stimulation
Satisfies parakeet's instinctual chewing drive
3. Planet Pleasures Spiked Piñata
Budget Option
Parakeets love hanging, swinging, and singing, and this Planet Pleasures piñata toy provides just that!
This bird toy is made from 100% natural, quality materials that ensure safe chewing to ease stress and boredom in your budgies. Along with the natural materials used in this product, the quality fibrous compounds are perfect for shaping and conditioning their beaks and prevent overgrowth.
Since the parakeets are crazy about quirky colors, I'm sure your feathered friend would love this Planet Pleasures spiked piñata toy.
Pros & Cons
Pros
100% handmade, all-natural parakeet toy
Encourages foraging by hiding treats
Conditions bird's beak and prevents overgrowth
Prevents destructive behavior of your parakeet bird
4. Feathered Fun Box – Small Bird Size
YouTubers and Influencers rave over Feathered Fun Box, and after giving it a try, I've become a fan too!
Just like the Squawk Box, the Feathered Fun Box is a monthly subscription box for your feathered companions. The box includes toys, bird snacks, food blends, fun toys, and parrot products tailored for your bird's size, age, and breed.
For your curious and playful parakeets, I recommend a small bird box to promote a healthy lifestyle for your pet birds.
If you're looking to gift a parakeet parent something exciting, there is nothing better than the Feathered Fun Box.
Pros & Cons
Pros
Renews monthly
Premium quality items
5. Bird Kabob Chiquito
Parakeets are destructive birds, so they need something to utilize their energy constructively.
You can hang the Bird Kabob Chiquito in your pet parakeet bird cage to provide them with a satisfying shredding activity. The materials used in this toy are 100% natural, and FDA approved, hence they are safe to use.
The dried yucca pieces offer a sense of appeasement to your Parakeets as they chew, shred, and eventually tear this toy into pieces.
Hands down the best chew toy you'll ever get for your parakeet!
Pros & Cons
Pros
Durable
Best value
Helps with feather picking problems
6. YUEPET 4 Pack
Sometimes when Parakeets get bored, the squawking and screeching can continue for hours.
YUEPET 4 pack bird toy will alleviate boredom as it fulfills their natural drive to chew and shred.
The best part is, this chew toy is crafted with 100% natural materials and tailored for small birds, stimulating physical activity, mental engagement, and curiosity.
Your parakeet will relish hours of non-stop fun by pulling and shredding these toys to pieces.
Pros & Cons
Pros
Helps to ward off boredom and destructive behaviors
Refillable vine balls for treats
Bells for non-stop cheering
Cons
Has plastic beads
Not durable
7. BWOGUE Toy Set 
If you need an all-in-one toy set for your jaunty parakeet, I highly recommend the BWOGUE parakeets toy set.
I had parakeets for years and I can speak from my personal experience that parakeets love hanging, swinging, singing, and chewing. Hence, this toy suffices the needs of your cheerful budgies.
This toy set is made of 100% safe and durable materials that will last a long time, even after hours of play. Also, it has bells attached to it so your budgie can play and sing simultaneously. The good news is the bells are pleasant to the ears and won't cause much distraction to you.
Your parakeets would love hanging, talking, ringing, and chewing this colorful toy, I guarantee it!
Pros & Cons
Pros
Variety
Pet safe materials
My Recommendation
Editor's Choice!
SquawkBox
Best Value
Super Bird Creations Busy Birdie Play Perch
Multiple Play Toy
Great Value
Budget Option
Planet Pleasures Spiked Piñata Bird Toy
Great Price
Natural Materials
If you're a parakeet parent, you should know that these birds like to exercise for a healthy and happy lifestyle. Also, they are social, highly trainable, and can get along pretty well if you have kids around.
However, things can get distressing if they're bored and their energy isn't utilized well. It's pretty common in parakeets to develop destructive behaviors such as excessive preening and squawking. Therefore, toys are imperative to keep your parakeet happy and healthy.
For parakeets, I recommend soft toys that provide stimulation and alleviate stress. Also, if you're looking for non-stop fun and entertainment, I'd suggest that you keep a parakeet playground outside of the cage so they can run and fly free.
Unfortunately, not everyone can afford huge playpens. Therefore, I recommend providing pet toys and perches to your parakeets to promote physical and mental stimulation.
My top 3 picks for the best parakeet playthings would be:
Squawk Box in size: Little birdie.

It will provide hours of non-stop joy with their bizarre toys, yummy food recipes, and treats.

Super Bird Creations Play Perch in size: small. It's an excellent destructible toy that satisfies your parakeet's natural drive to chew and promotes good beak health.
Planet Pleasures spiked pinata toy in size: small.  It works like a charm to alleviate stress in a nervous bird suffering from separation anxiety.
These toys have proven to be the best ones for parakeet birds to ensure healthy physical and mental conditions.
How To Choose?
Parakeets are intelligent birds that are highly amicable and playful. Therefore, if you're planning to get one, make sure to provide your parakeet with plenty of stimulation. You should fill the bird cage with lots of budgie toys and perches for them to play with. In addition to toys, your budgies demand your attention and you should have a deep interest in them, and play with your parakeet quite often.
Eventually, you will find tons of parakeet toys they'll like to play with. However, not every bird toy is suitable and safe for your parakeets. Therefore, research properly before investing in a parakeet toy.
There are a few things you should take into consideration while choosing the best parakeet toys for your birdies.
Size
The size of your parakeet bird toy makes the biggest difference in grabbing your birdie's attention and trust. The bird toys should always match the personality and size of your parakeet. I highly recommend small-to-medium-sized bird toys for your parakeet to prevent your parakeet from getting hurt.
Similarly, small toys with miniature pieces can hurt your pet and cause choking hazards. Always be mindful of the bird toy size while making a purchase.
The Right Type
If you're an avid bird keeper, you'd know that bird toys come in different categories, and each division is well-suited for various breeds of birds.
However, your parakeet would enjoy swings, ladders, hanging rings, and noisy parakeet toys. One thing you need to make sure of is the sound. Your parakeet appreciates and enjoys the toys that make amusing sounds to sing along with.
Bright Colors
No matter how many toys you get, there will be that one bird toy that your parakeet enjoys the most. And that may be due to its flamboyant colors. Parakeets love to a variety of colors, so they always get attracted to vivid, splashy toys.
Safe Materials
Quality materials is paramount while choosing the best parakeet toy. Certain materials are completely safe to use for your budgie — they include.
Wood
Natural Fibers
Rawhide
Vegetable-tanned leather
Food substances
While surfing for "the one" parakeet toy that will keep your bird entertained for hours, you'll come across many toys that are made of cheap plastics and harmful materials. I always recommend to read the labels before you buy anything and avoid the materials you are skeptical of.
What To Avoid
I always advise novice bird owners that no toy is a great toy, in terms of safety. There is always a percentage of risk involved in getting your avian companion's artificial toys, so you should always supervise your parakeet when playing with toys.
It's miserable how some parrots get seriously injured due to bird toys and items placed in their cages. Therefore, as a responsible bird owner, I urge you to spend lots of time researching and educating yourself about your parakeet and its needs.
There are several items you should avoid when buying a bird toy. These include:
Woods
Not every wood is safe for your parakeet. Cedar, red cherry, plywood, oak are a big no-no for your parakeet as they contain elements harmful to your pet bird.
The safe woods for birds are.
Pine
Balsa
Birch
Basswood
Poplar
Walnut
Ash
Apple
Cactus
Elm
Rope
Keep a check on the rope quality. The ropes used in a bird toy should contain 100% natural fiber such as cotton, hemp, and sisal.
Avoid nylon because it can cause serious injuries due to its strength. Also, with rope toys, look out for frayed ropes because your parakeet might end up entangling its body or feet and might not be able to free itself without your immediate help.
Chains and Fasteners
Birds react adversely to Zinc. Therefore, zinc-coated chains are the items that pose physical dangers to your parakeet. While looking for the best toy for your parakeet, avoid zinc-coated or galvanized chains.
Similarly, if you're considering acrylic or plastic chains for your parakeet, I would try to avoid them. I don't endorse the use of plastic toys for smaller birds as they might ingest the pieces and harm themselves.
For fasteners, the most reliable ones are C-clamps or quick links to attach your toys to the bird's cage.
Bells
Your parakeet bird will thank you for installing bells in its cage. Therefore, the use of bells is highly recommended. However, be mindful of the size of bells. The wrong size will result in foot injuries. Also, the clapper of the bell should be secured properly and the material should not be lead, otherwise, it will corrode.
Leather
Leather is an excellent form of amusement for your parakeet. Your parakeet will chew on it for hours without getting bored. The only thing you should be concerned with is the materials used to produce the leather.
Leather strips should always be vegetable-tanned. Avoid buying chemically treated or dyed leather. Additionally, you should replace wet and worn leather as it may be the breeding ground for bacteria.
Glue
I despise bird toys that use glue. Nevertheless, if it's crucial to use glue for DIY-ing your parakeet's toys, I suggest that you use a kid-safe glue, which is non-toxic.
Lastly, I recommend monitoring your parakeet's behavior while playing with toys. Remove the toys that your pet doesn't like and keep the ones that keep them busy for a long time.
Also, for small birds like parakeets, it is advisable to regularly check on their ropes and chains to prevent entanglement and choking hazards.
FAQS
What kind of toys do they like to play with?
Hanging, singing, and swinging are just a few of your loving parakeet's hobbies. Therefore, they enjoy chains, ropes, ladders, and bell toys the most.
The parakeet is a keen bird that loves food treats, so foraging toys are highly encouraged by bird experts. This way they will remain active with plenty of exercise and yummy treats at the end.
How do I keep them entertained?
1) Parakeets are talkative little birds that love socializing. If you want to keep them entertained throughout, I suggest that you opt for a bigger cage with lots of amusing toys and stimulation and make the cage interesting and colorful. You can also keep a parakeet playground outside the cage with bells and other chewing toys for more fun. If your parakeet gets bored with the toys, rotate them weekly to keep it amused.
2) Not just toys, parakeets love your attention too. So, make sure that you spend quality time with your pet birds and provided maximum hours of entertainment. On your busy days, you can keep the television on and let your birdie talk with it non-stop.
3) Foraging toys are the secret element to your parakeet's happiness. Conceal some treats in the toy and let your bird satisfy its natural instincts.
4) Parakeets appreciate natural scenic views. I recommend placing the cage near a window to let your feathered friend vibe with the outside world.
What can they chew on?
Parakeets love chewing. Several toys offer treats and chewing toys for parakeets to alleviate boredom. However, the problem is with unsafe items such as poisoning foods, certain woods, or house plants.
Parakeets can chew on softwood, chewing toys designed for small birds, and paper.
How Many Toys Should They Have?
Since parakeets are highly interactive birds, no amount of toys is enough. That's because parakeets love a variety of color, texture, function, and numbers.
But as responsible pet owners, you need to put a full stop to certain things. Therefore, I recommend keeping 10-14 toys in your parakeet's cage at one time.
How to get them to play with new items?
So, you've chosen the perfect toys for your parakeets, but your birds don't seem to even care? Quite disappointing, right? Well, not really. It's completely normal for birds to be afraid of new things, colors, textures. Hence, you need to introduce bird toys to your feathered pets properly. Here are some tips to overcome the parakeet's shyness towards toys:
Take things slowly. If your bird is acting weird around the toys, I's suggest hanging the toys outside the birdcage, or put them in the playpen.
Figure out the favorites. No matter how much you pay for the new toys. Some toys are irreplaceable for your parakeets. I recommend placing the new toys with the most favorite ones to overcome fear.
Never leave the new toy unattended. Parakeets need your emotional support while playing with new toys. Be there when they need you the most.
The secret recipe is peanut butter, always. Put a dab of peanut butter on the new toy and wash it off later.
Never get annoyed. I know it can be distressing to train a bird to get used to new toys. But that's how it is. The process is gradual — take it slow and steady.
Final Thoughts
Being a bird owner myself, I believe budgies are quite hardy and low-maintenance birds you can own. However, they demand immense attention. It's best to keep at least 10-14 toys at your pets' service to keep them entertained and busy for hours.
The toys recommended in this article are some of the best toys for birds that are safe to use, easy to clean and FDA approved.
Do I miss anything in this post? If so, please leave a comment below. Let me know your experience with toys on this list and others not mentioned. Thanks for reading!
About the Author
Latest Posts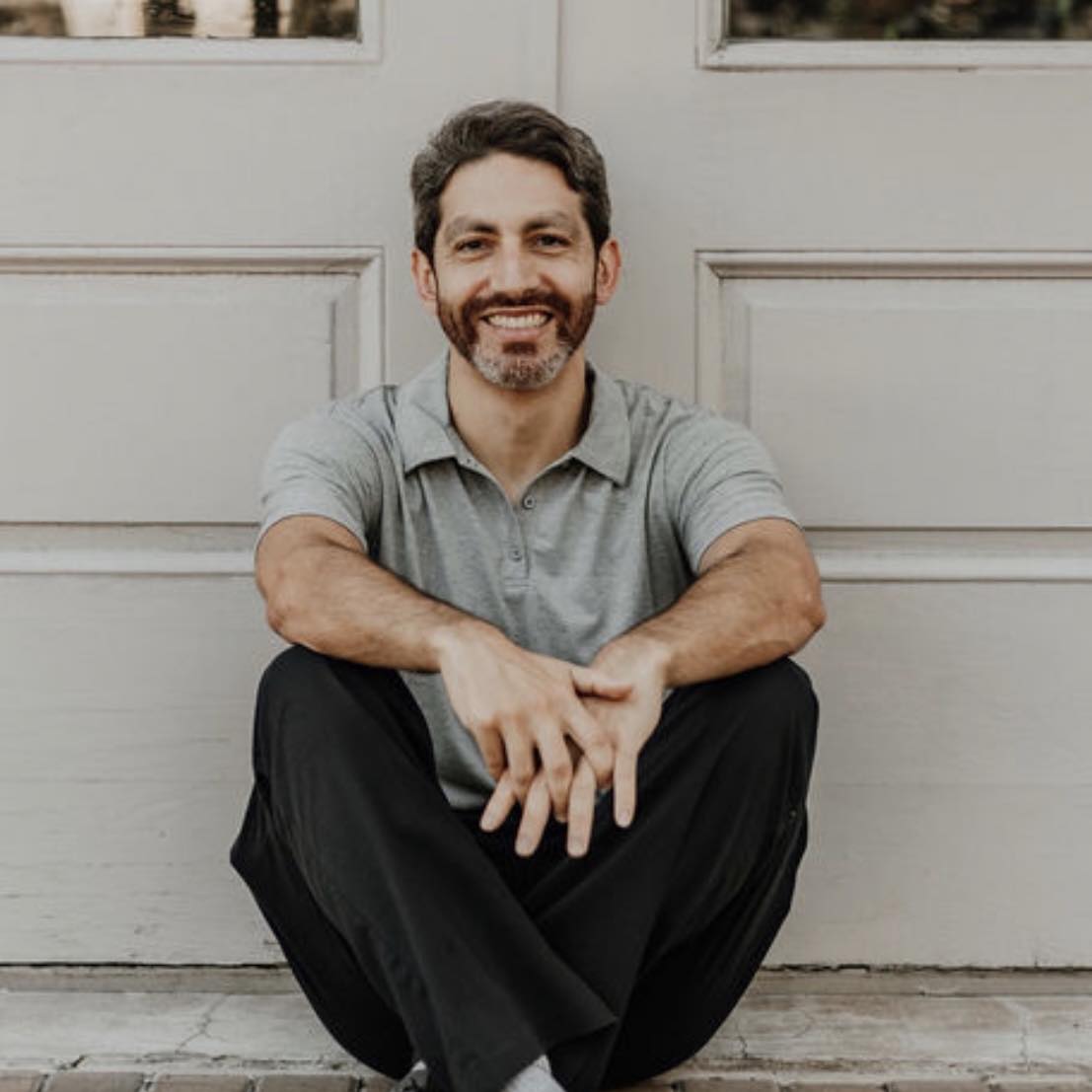 I'm thrilled that you found Aquarium Store Depot! Here you'll find information on fish, aquariums, and all things aquatics related. I'm a hobbyist (being doing this since I was 11) and here to help other hobbyists thrive with their aquariums!