Thank you for visiting! By the way… any links on this page that lead to products on Amazon and other stores/partners are affiliate links. Aquarium Store Depot earns a commission if you make a purchase.
Birds are incredibly intelligent pets. With proper care and attention, you can train them to learn a variety of tricks, games, and even vocalize. However, birds in cages can get seriously bored and demand much of your attention, which can cause you serious trouble.
Therefore, play is vital to healthy brain development and overall fitness for your pets. Since birds are one of the smartest animals, they tend to get bored easily, and an annoyed bird is naughty enough to foster creativity and pick up bad habits such as chewing, screeching, and other destructive behaviors. To cater to their boredom, pet bird toys are imperative to keep your birds busy, entertained, and provide mental stimulation.
If you are new to bird ownership, the first thing you need to decide on besides a bird cage are pet bird toys that would help your birds fulfill their natural instincts and entertain them thoroughly.
Bird Toys For Your Cherished Pet
The market is flooded with a myriad of brands selling toys for your little birdies. But before you invest in bird toys, know that every bird is different, and a toy that suits your lovebirds might not serve your parrots, and vice versa.
Therefore, you need to conduct extensive research based on your bird's natural instincts and behavioral patterns in their natural habitat to find the best bird toys.
To make your purchase easier, I've hand-vetted a list of the 7 best bird toys that your exotic pets would love.
In A Hurry? I recommend Bird Trick's Small Bird Box Subscription!
| Picture | Name | Type | Link |
| --- | --- | --- | --- |
| Editor's Choice! | Bird Tricks Chunky Toy Box | | Click For Best Price |
| Best Value | Planet Pleasures Octopus Pinata Bird Toy | | Buy On ChewyBuy On Amazon |
| Budget Option | Planet Pleasures Pineapple Foraging Toy | | Buy On ChewyBuy On Amazon |
| | Bird Tricks Foraging Toy Box | | Click For Best Price |
| | Bird Kabob | | Buy On Amazon |
| | Bonka Bird Toys Helix Finger Trap | | Buy On ChewyBuy On Amazon |
| | Planet Pleasures 4 Ring Chain | | Buy On Amazon |
The Top 7 (2023 Reviews)
Let's go over each pick and see why they made the cut!
1. Bird Tricks Chunky Toy Box
Editor's Choice
No matter how much you love your feathered friends, the constant squawking and screeching, longing for your attention might sound startling.
Bird Trick's Chunky Toy Box is your go to, especially if you're a novice bird parent. Not because it has the best bird toys and treats, but because it offers 8 exciting items for your pets that you may not be familiar with. It's basically a subscription box that renews every month and offers loads of entertainment for your smart friends.
The best thing I find about the Tiny Toy Box is that it is is designed with any size bird. You can chose between small, medium, and large birds when selection the options on their website. The toys in the subscription box are specifically designed with your birds in mind.
The subscription box includes handmade toys that are made of natural materials like palm leaves, coconut, and bamboo. All toys are designed by a family owned business that uses a Fair Trade cooperative to manufacture them.
All in all, an ideal choice for novice bird owners that would keep your pets from squawking for your attention. There will always be a new toy for your bird with Bird Tricks boxes!
Pros
Hand made toys
Natural materials
Well designed
Cons
Expensive
Toys can repeat every quarter or so
2. Planet Pleasures Octopus Pinata
Best Value
If I have any problem with young pet birds, that has to be over-preening.
Sure, we all love groomed little birdies, but a ragged look seems very distressing to me.
Seems like Plant Pleasure heard me just right! Because the octopus pinata pet bird toy is a blessing in disguise for all the young birds' parents, as it keeps them busy and entertained for a long. This bright-colored bird toy is made for smaller birds that over-groom or chew their feathers too much.
The reason I'd give this product 5 stars is that this product uses environmentally friendly, sustainable raw materials like palm leaves, coconut, and bamboo that birds would encounter in the wild.
This all-natural Octopus Pinata bird toy lets your curious birds fend off their boredom.
Pros
Eco friendly materials
Prevents over-preening
Demands attention from your bird
3. Planet Pleasures Pineapple
Budget Option
If your birdies love to play hide 'n' seek, they are going to love this toy!
The Pineapple foraging toy is a beautiful, handmade toy to stimulate your pet bird's natural instincts.
For anyone who doesn't know, birds are foragers, and so foraging helps them to kill boredom and alleviate stress.
The Pineapple foraging toy conceals food and allows the bird to eat after solving the problem, so your bird feels accomplished and rewarded for displaying their intelligence.
The toy uses 100% natural, environmentally friendly products crafted with special care that your birds would love. Also, it features hiding spots to encourage foraging instincts. You can also hide treats in the spaces between the nips to encourage your bird to forage.
It's a very budget-friendly option for birds of all sizes and breeds. Plus, the fibrous material used in the manufacture of this product grooms your bird's beak and prevents abnormal overgrowth.
The Planet Pleasures' Pineapple foraging bird toy allows your pet birds to play wild and free.
Pros
Natural materials
Great for foraging
Budget friendly
Cons
Some birds weirded out by it
4. Bird Tricks Foraging Toy Box
I have another Bird Tricks subscription to recommend in our #4 spot. This box specializes in foraging toys for your pet bird. Just like the chunky toy box, all toys here are hand made and made with natural materials.
These bird toys encourage your pet to use its bird and search for food. It will teach your bird to use its break and destroy these toys (which they love to do for entertainment). Like the chunk toy box, this box is available in 3 sizes – small, medium, and large.
This foraging toy box is a great choice as a new bird parent. It takes all the guesswork for you. It's expensive, but the toys are specialized and of high quality. This will keep your bird entertained for hours and a great way to support one of the better bird toy manufactures on the internet! With over 300 5 star reviews (and counting), you can't go wrong!
Pros
Subscription service
High quality items
Supports content creators
5. Kabob
Birds can be aggressive chewers, and you can't do much about it. But you can get them Bird Kabob chew toy for a great shredding and chewing experience.
The Bird Kabob toy is made of 100% natural dried Yucca with FDA approved food coloring, which makes it completely safe for your birdie babies.
Allow your feathered friends to get naughty with this chew toy and watch them go crazy over Bird Kabob shreddable toy.
The Bird Kabob is ideal for Parakeets, Budgies, Lovebirds, and other smaller parrots with feather picking problems. Also, it's a chewable and biodegradable toy that provides mental stimulation and causes no harm to your pet and environment.
You can hang the chew toy up in your bird's cage to witness nonstop fun!
Pros
Cheap
Natural materials
Birds go crazy for it
Cons
Doesn't last long
Not for large birds
6. Bonka Bird Toys Helix Finger Trap
Do your parrots climb the bars of their cage too much? It's time to add an exciting piece of enrichment!
The Bonka Finger Trap pet bird toy is a climbing and shredding toy that is outstanding for quiet play and amusement. The ladder is made of the natural vine with a graspable and chewable texture that allows your pet bird to shred and chew along as it climbs the ladder.
The best part about Bonka bird toys is it never lets boredom strike your pet bird.The vivid and catchy colored bamboo finger traps are soft, chewable, and a perfect treat for your pet bird to gnaw on. Also, you can twist them to change the shape and entertain your pet for several hours. However, I'd not recommend this toy for young parrots, as it has little rubber pieces that your parrot might choke on.
Overall, an excellent purchase for medium and large birds to keep them active throughout the day.
Pros
Multi-use toy
Natural materials
Colors demand attention
Cons
Not for baby birds
Macaws can tear it apart fast!
7. Planet Pleasures – 4 Ring Chain
Birds love to swing, hang, and chew. These activities provide mental stimulation and encourage healthy growth in your pet birds.
Planet Pleasures' 4 ring chain is a great way to encourage these exercises and provides a safe place for your birds to swing and hang around.
It is an eco-friendly, handmade, funky fitness ladder that is reinvented with colorful woven palm leaves to help your birdies fulfill their instincts by swinging, hanging, or chewing on it.
The fact that this toy is multi-purpose makes it perfect for medium and smaller birds that rely on a variety of different activities to kill their boredom.
Pros
Multi-use toy
Eco-friendly materialsn
Cons
Not for large birds
Doesn't last long
My Recommendation
For bird toy – top 3
Editor's Choice!
Bird Tricks Chunky Toy Box
A Stress Free Subscription
Best Value
Planet Pleasures Octopus Piñata Bird Toy
Great Toy and Great Price!
Budget Option
Planet Pleasures Pineapple Foraging Toy
All the bird toys mentioned above are safe to use for your parrots. However, if you are looking for a few valuable toys. I would highly recommend:
The reason I chose them is their perpetual benefits to your pets. Whenever you buy a new toy for your pet, it tends to play with it for a few days and then gets tired. The aforementioned toys make sure that your pets get the best time providing quality and quantity, both.
Squawk box is the best option for young parrots (mini macaws) and novice bird owners, while the other two options accommodate large birds and intelligent parrots the most.
Buyers' Guide
Toys are essential for your pet's physical and mental health and provide a gateway to pleasure. However, when it comes to toys, the market is flooded with several options, and it can be overwhelming for new bird owners to choose the best toy for their feathered pets.
Birds are prone to getting bored and exhausted, and each bird has a peculiar nature, which makes it baffling to choose the right toy. Therefore, make sure to consider the following points while choosing the right toy for your bird.
Size and Personality
The size and personality of your pet bird matter the most. Larger birds like cockatoo and macaw have powerful beaks and can withstand the bite pressure of 500 pounds per square inch, while smaller birds play very gently with their toys. Therefore, the toy should be appropriate for your pet bird's nature, size, and personality.
Safety
Safety is of paramount importance. You should always check the labels before buying anything for your little friend.
If the toy is made of cheap PVC plastic, keep it away from your pet's reach. Sometimes, the materials used in the manufacture of toys might seem safe, such as leather, wood, and metal chains.
However, the above materials should be checked to see if they untreated, non-toxic, and chrome-plated to minimize the potential hazards.
Did you know?
Not all tree branches are safe for your parrots.
According to Gillian Willis, a Canadian aviculturist and toxicologist, the safe wood for birds includes.
Apple
Dogwood
Birch
Pine
Cottonwood
Poplar
Crab-apple
Willow
Categories
Different birds appreciate different toys, and the variety of toys is usually based on the bird's natural instincts and behavior in their natural habitat.
The different bird toys include.
Foraging
Foraging toys are intended for birds that show incredible intelligence and curiosity. These toys compel your birds to search for food and reward them in return, just like they would in the wild.
Ropes
If your parrot is fond of chewing, untying, retying, and rope knots, rope toys are an optimal choice. Make sure the ropes used in the toy are safe to use for your parrots. I always recommend cotton rope toys, as they are the best toys under proper supervision and do not strangle or entangle or cause damage if ingested.
Another reliable alternative is natural sisal rope provided that it is oil-, pesticide-free.
Natural Toys
Natural toys are hands down the best bird toys available in markets.
Natural toys are made using raw materials such as palm leaf and willow to chew on. These toys are often wrapped and bundled together, such as Octopus Pinata Toy.
Foot Toys
If you ever noticed an African Grey parrot with great leg strength, coordination, and dexterity, it is because they love playing with foot toys. Foot toys provide remarkable beak and foot exercise and prevent conditions like bumblefoot.
Climbing and Swinging
The swinging and climbing toys provide your pets with a fun way to play, sing, and exercise in a bird cage. These toys are extremely popular with young birds that are highly energetic and exploring other means of entertainment.
Cleanliness
You want a toy that is easy to clean. Unfortunately, not all bird toys are. Shredding toys are especially messy and are not meant to be clean. There are other toys that are made of stainless steel that are very easy to sterile. Keep in mind what you are looking for. Birds tend to be more excited for the toys they can tear apart and with that comes more cleaning!
The Benefits
There are many benefits of purchasing toys for your bird. Here are several that I'll talk about.
Encourages Independence
Birds are highly intelligent animals and crave attention. If they are not provided with plenty of stimulation, they quickly become bored, depressed, and dependent on your attention. This can help curb unwanted behavior like screaming or separation anxiety.
Provides Healthy Ways To Care Beak and Feet
Shredding toys are great for your bird's beak and feet toys are great for your bird's feet. Both of these types of toys do a great of keeping your bird healthy and happy. Shredding toys are great at trimming their beaks. Foot toys will exercise their feet. This will keep their feet healthy and strong.
Improves Mental and Emotion Health of Your Pet
We hear about mental health a lot with humans. Birds are no different when it comes to this need. They are very emotional animals that will develop mental health problems if neglected or ignored.
Toys will keep your bird confident and teach them how to self entertain. They will learn to use their mind and brain so it's not so traumatic for them when you aren't around.
Dangers
Here are a few things to watch out for when purchasing bird toys.
Painted surfaces
No painted surfaces. Paint can be very toxic to your bird. If you see anything chip off or suspect there is paint, ask the manufacturer or stay away
Leather
Avoid commercial leather toys. If you purchase a leather toy, they should be treated with tannis. This is a natural treatment and non-toxic to your bird.
Ropes
Avoid cotton ropes. The ropes can pose a choking hazard for your bird as they get shredded. They can also get entangled and cause injury to your bird. Birds can also ingest cotton ropes which can injury or even death to your bird.
Fabric
Fabric has the same ingestion issues as cotton ropes. This is also a hazard with cage covers. if the cage cover is made of fabric, your bird may try to play with it and end up tearing it apart. Make sure you avoid purchasing bird covers made of fabric to prevent this issue.
Glue
Avoid any toys that are made of elmer's glue or hot glue. This is more of an issue with DIY or handmade toys. Hot glue is especially dangerous as the glue can be torn off and eaten by your bird.
Dyes
Avoid purchasing toys that use artificial dyes. If you purchase anything with a dye, it should be plant based as that is going to be the only dye that is going to be non-toxic to your bird.
Plastics
Plastics while not always dangerous like the others on this list, aren't ideal to your bird. Birds love to destroy their toys. Plastics are not natural and with a bird with a strong will break and can be a hazard. It's better to work with something natural that will tear or break — and when it does break will not be a hazard to your pet.
Bells
Bells, while they seem to be a good idea for smaller birds, can actually be a problem for larger ones. Larger birds will pull off the clacker on the inside. The clacker when pulled off would can pose a choking hazard for your bird.
Bells can also make your bird hormonal. They can treat the inside of the bell like a baby bird and try to feed it. Cheap metals can also be hazardous if they rust. If you are going to use metals, they should be made of stainless steel.
Frequently Asked Questions
What types of toys do birds like?
Birds love toys. However, toys are often grouped in different categories based on birds' instincts and behaviors. Hence, larger birds love problem-solving toys such as puzzles or foraging toys. Other smaller birds appreciate climbing and swinging toys. However, species like Macaw, Cockatoos enjoy wood and rope toys to chew.
Therefore, proper research is essential before making any bird toy purchases.
How do you keep them entertained?
Adopting a pet bird comes with heavy responsibilities, and one thing is to keep them entertained, especially if you are a busy person. Imagine being locked inside a cage all day with no source of fun. To keep them entertained, you need to provide them with distraction.
The distraction can be in any form; your attention, a roomy cage, a nice companion, or bird toys. Parrot toys are a great source of entertainment and keep them busy, happy, and healthy.
Apart from providing them with pet bird toys, make sure to place the cage where your bird can easily interact with other people. Also, provide them with healthy playtime outside their cages to fight boredom.
Is Yarn safe?
I never recommend yarn for bird toys. In fact, yarn is a slow poison that is exposed to dangerous chemicals and dyes and might harm your pet. Therefore, yarn is not safe for bird toys.
You can try natural fibers instead, such as:
– Cloth strips
– Grass clippings
– Cocoa fiber
– Plant and seeds
– Untreated jute
– Hemp cord.
Is plastic safe?
Most toys are made of cheap plastic, and they are a big no-no for pets.
However, strong acrylic plastic toys are considered safe to use, provided that your birds are not destroying or swallowing them. Medium birds like to take things apart, and so they could potentially harm themselves with plastic.
Even though acrylic plastic toys are safe for use, I still recommend other alternative toys such as cotton rope toys, sisal rope toys, natural wood toys, baby toys, foot toys, swings, ladders, fleece toys, and acrylic plastic chain.
For larger birds, I recommend:
– Bird perches
– Foraging toys
– Play stands that provide physical and mental stimulation.
Final Thoughts
Many people prefer birds over other pets. It is mainly because birds are low-maintenance, less messy, and make the best companions. However, with birds comes heavy responsibilities. One of the staple supplies that bird enthusiasts should invest in are bird toys.
We often keep birds in cages, which provides less physical activities and more mental exhaustion. Therefore, bird owners should resort to premium-quality bird toys to educate and train, help them fulfill their instincts, and provide a source of entertainment.
About the Author
Latest Posts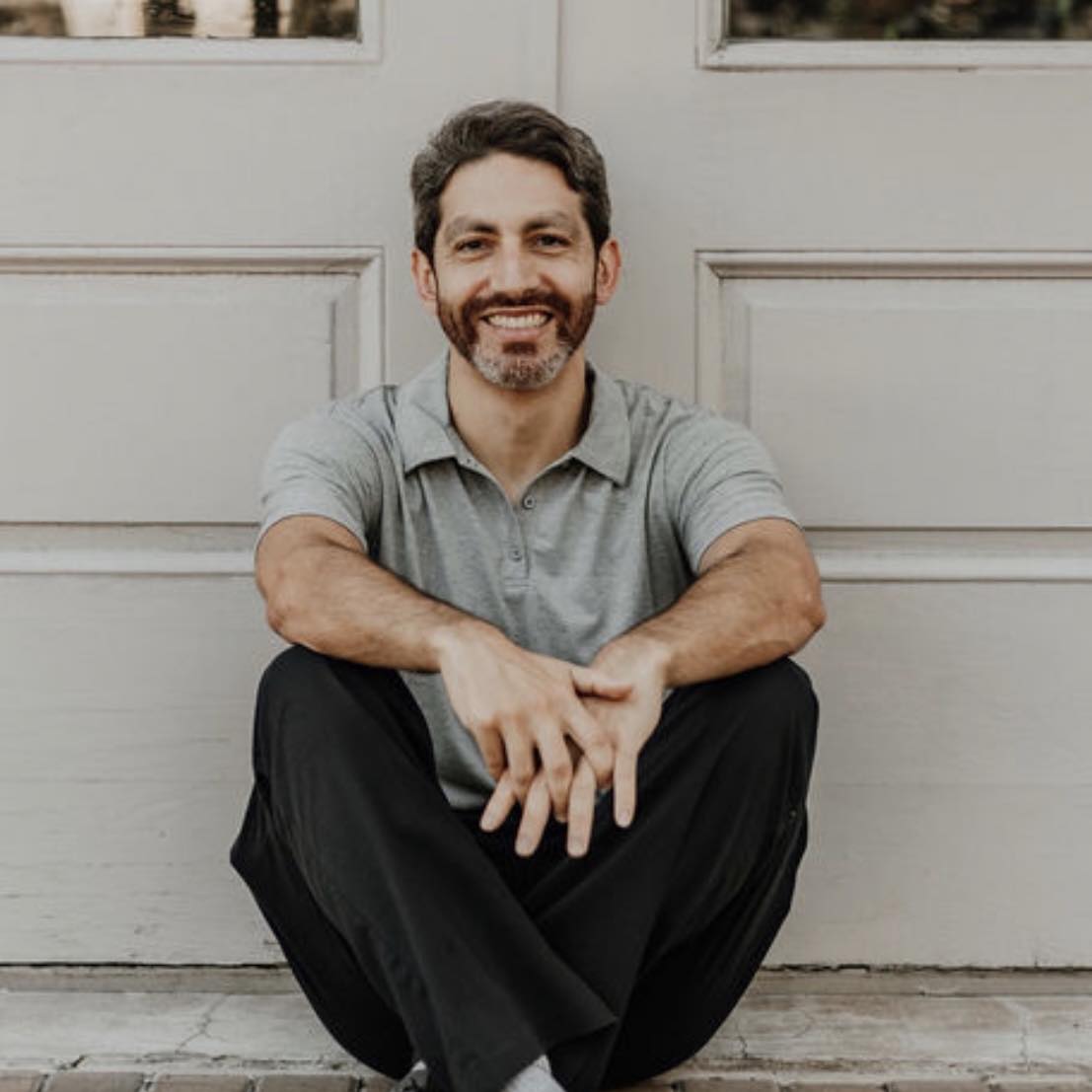 I'm thrilled that you found Aquarium Store Depot! Here you'll find information on fish, aquariums, and all things aquatics related. I'm a hobbyist (being doing this since I was 11) and here to help other hobbyists thrive with their aquariums!