Thank you for visiting! By the way… any links on this page that lead to products on Amazon and other stores/partners are affiliate links. Aquarium Store Depot earns a commission if you make a purchase.
The joy of having a pet bird is ethereal. Bird owners love and adore their feathered pets so much that they spend thousands of bucks on them, feed them, play with them, make them swing and sing to their fullest. However, one thing that novice bird keepers usually lag behind is investing in a quality flight cage for their feathery friends.
A flight cage to your birds is like a home to any individual. Therefore, it should be roomy enough to accommodate multiple birds and let them roam inside their cage freely. It is imperative for your avian companions' health to provide them with adequate living space. Flight bird cages allow your birds to flap their wings, play hide and seek, swing, and walk around wooden perches. In short, a flight bird cage helps your birds in getting the much-needed daily exercise with little effort.
Bird cages come in a variety of colors, sizes, models, and shapes. However, the best flight cage is the one that suffices your pet friends' needs and fits exactly to their size.
Finding Your Flight Cage – A Quick Comparison
Here is a quick list of the flight cages that I'm going to go over today. All are designed to provide maximum room for your cherished feathered friends
In a hurry? I recommend the A&E Cage Company Flight Cage!
Picture
Name
Type
Link

Editor's Choice

A&E Cage Company Flight Bird Cage & Stand

Brand Name
32 x 21 x 62 Inches

Buy On ChewyBuy On Amazon

Best Value

Prevue Flight Cage

Brand Name
31 x 21 x 53 Inches

Buy On PetcoBuy On Amazon

Budget Option

Topeakmart Flight Cage

Great Price
31 x 20 x 52 Inches

Buy On Amazon
Pawhunt Flight Cage
Buy On Amazon
Prevue Playtop Flight Cage
Buy On Amazon
A&E Cage Elegant Flight Cage
Buy On ChewyBuy On Amazon
A&E Cage Platinum Flight Cage
Buy On Amazon
The Best Flight Cage – Top 7 (2023 Reviews)
Let's go over my top 7 recommended flight cages for your avian companions that create the finest environment for your adorable pets. Time to fly in!
1. A&E Company
Editor's Choice!
What else do you need for your birds than a roomy cage avaible in 7 exotic colors?
Featuring sturdy, chemical-free powder coating, the A&E flight bird cage enables your friend to relish its natural flying ability. The cage is so spacious so it allows your birdie to stretch its wings to the hilt. It comes in 7 outré colors to match your pet's personality and adds opulence to your home interiors.
This cage and stand are ideal for small-medium sized birdies, such as finches, canary, parakeets, cockatiel, conure. The best thing I loved about this flight cage is the removable stand that would keep your birds elevated and off the floor to promote hygiene. Also, this cage features a slide-out tray that makes it really easy to clean the droppings with 2 bowls and perches to cater to your prized pets.
Dimensions – 32 x 21 x 62 inches
Pros
Comes in a variety of colors
Chemical-free coating
Durable and roomy
Ideal bar spacing
Cons
No cage skirts
Not suitable for large birds
2. Prevue Hendrix
Best Value
No amount of storage space is enough when it comes to your adorable pets. And therefore, I believe Prevue Hendrix Flight Cage is a good catch for dedicated bird owners.
This cage features two huge hinged bird-proof front access doors and six small feeder door locks with a bottom shelf for easy storage. Your birds would love singing and swinging in this flight cage as it features Eucalyptus wood perches to promote their feet and beak strength. The 31 inches long stand on easy-rolling casters makes this product a win-win to move it around from place to place.
However, the organized and neatniks would truly love me for recommending this product, as this cage features a pull-out grille and debris tray to ease your cleaning sessions.
Ideal for small canaries, parakeets, and other small-medium-sized birds.
Dimensions – 31 x 21 x 53 inches
Pros
Integrated storage shelf and easy-rolling casters.
Easy to clean
Sturdy and convenient
1/2 inch bar spacing
Cons
Not suitable for large birds
No cage skirts
3. Topeakmart
Budget Option
For some amazing features such as a storage shelf, arc system locks, removable trays, mesh panels, and a spacious place for your birdies to play in, you might think that our pick might be a budget-killer.
But you are mistaken!
Topeakmart is the most budget-friendly option on our list that offers exceptional bird cage features. This deluxe size bird cage with optimal bar spacing is designed for small-medium-sized Conure, cockatiels, and large keets to provide your birdies with a free zone to roam and fly.
What I love the most about this flight cage is the front and side doors with latches that prevent your curious birdies to flee when you're not around. Also, this extra large flight bird cage comes with its own perks, the heavy-duty rolling casters roll in all directions to slide the cage.
Dimensions – 31 x 20 x 52 inches
Pros
Great price
Removable tray
Easy to clean
Cons
Not suitable for large birds
No cage skirts
4. Pawhunt
Your feathered friends would love the ample space provided by this gracious aviary, paying attention to minutiae.
It comes with 4 feed boxes and 7 oz. Water bottle to keep your birds hydrated throughout. The spacious cage allows multiple perches, bird food bowls, and lots of toys to entertain your companions and extend their wings freely. The front doors are large enough that allow easy, quick access to your birds with the bottom tray for effective cleanup.
The Pawhunt flight birdcage is built with light-weight iron and portable enough to move from place to place. I loved the ideal bar spacing of this cage that protects your birds from flying away.
Dimensions – 32 x 21 x 54 inches
Pros
Portable design
Price
1 / 2-inch bar spacing
Cons
Uses plastic food bins
No doors for food bins
5. Prevue Playtop
The Prevue Flight Cage is the easiest to assemble with all parts inside the box.
And not just that, it features cup doors with integrated bird-proof jams that ensure maximum security. The most interesting part of this flight cage is the top area that can be opened while your birdies take a stroll outside the cage. Cleaning and moving the cage has never been easier with this bird house that comes with a pull-out bottom grille to collect the droppings and debris.
The Prevue flight house is best suited for small-medium-sized birds.
Dimensions – 37 x 23 x 63 inches
Pros
Play top area
Durable and portable
6. A&E Elegant
A&E Elegant Style Flight Cage is the ultimate choice for indoor use. The simple yet elegant design features a non-toxic bird-safe finish, harmless to your birds.
The four swing-out doors with a large front door make it easy for you to access your birds and their food without a hassle. However, all 5 doors have bird-resistant latches to keep your beautiful birdies sound and secure.
With four stainless steel cups and two wooden perches, this cage can accommodate multiple birds and provide them with a perfect place to play and rest. The bar spacing is 0.5″, which lessens the chances of strangulation.
If you're looking for a roomy flight cage strictly for indoor use, I'd highly recommend this bird house.
Dimensions – 32 x 21 x 61 inches
Pros
Non-toxic finish
Bird-resistant door locks
Stylish
7. A&E Cage Platinum
This platinum colored flight cage is a treat for the minimalist's eye.
It's not just the aesthetics that make this product a great pick, but the premium-quality, bird-safe excellence, and durable coating that make this cage a best buy.
It features two perches, and food bowls to cater to your birds' necessities. A detachable stand makes this cage suitable for both indoor and outdoor use. Also, it features a removable tray that makes your life easier and cleaner without making a mess!
Dimensions – 32 x 21 x 63 inches
Pros
Easy to clean
Detachable stand
Bird-safe coating
How To Make The Perfect Choice For Your Prized Pets – A Buyers' Guide
Let's admit, Pets make our lives much easier and smoother. And if your pet of choice is a feathered one, you are aware of providing non-entertainment for them. Having your bird cooped up in a cage 24/7, leaves your pets strained and sometimes, exhausted.
Imagine a life full of colors, treats, and toys without extending your legs or hands to their full potential? Depressing much! Our feathered friends feel the same. Therefore, they need some activities for themselves to keep them occupied and active all day. The sizable birdcage is the first step to keeping your birds healthy, happy and super-active.
However, in a market full of gaudy bird cages, you might think what's the best flight cage for your birdies, and for this very reason, I've listed down all the important factors you should take into consideration while buying a flight cage.
The quality
Quality is imperative while choosing the best for your avian friends.
Parrots don't respond to changes so well, therefore, for the betterment of your birds' mental and physical health, you should invest in something that would last you for years. Look out for the quality of flight cages and go forstainless steel or wrought iron cageswith powder coating for better durability.
Most bird owners prefer cages with stands so they can move them from place to place easily, and I recommend such cages, for they are convenient outdoors or indoors.
The size
While choosing the right size of cage, a general rule should apply – small birds fit into smaller cages while large birds fit larger ones.
If you have a Macaw, there's nothing worse than watching it suffer in a small cage with no extra space to extend the wings or play and climb. In fact, if you ask me, I'll stress on buying an x large cage for birds of any size or species. That's because limiting their flight and exercise or activities can lead to destructive behaviors in your adorable pets.
A bored bird is an aggressive one that might develop undesirable behaviors, such as excessive squawking, feather picking, and other psychological disorders.
An ideal cage is the one where your prized pet can walk, climb, extend its feet and wings freely.
Pro Tip:
If your birds are fond of flying, such as parakeets, finches, consider getting a much wider cage that is not too high. On either side, place perches so your birds can rest in between the flights. This would promote healthy feet and wings, and boredom would never strike your birdies.
Bar Spacing
The element of bar spacing is more like a safety precaution that should never be ignored while choosing a flight cage for your pet.
Remember,
For larger parrots, such as a Macaw, the ideal bar spacing is ¾ inch to 1 ¼ inch.
A medium bird would need bar spacing of around ½ inch to ¾ inch
A smaller bird would require no more than 5/8 inch bar spacing
The bar space ensures maximum protection and prevents potential injuries to your birds.
Note:
Parrots are mostly climbers, so you should consider buying the cage with horizontal bars rather than vertical. You can also conceal treats in bird toys and promote your birdies' natural foraging instincts. The horizontal bars would allow your parrot to climb flawlessly.
Durability
Birds are curious creatures with powerful beaks. One thing should always worry about is the strength of the cage bar. The larger birds possess powerful beaks that can bend anything including gauge wire below 15 AWG. Therefore, consider the durability of the product before making an investment.
The Shape
Birds are fond of corners. During their nap time, they prefer to sit on the perches and sleep in corners. Thus, the shape and style of aviaries make a significant difference.
Round cages should always be avoided as according to veterinarians1 , round cages have proven to be detrimental to birds' mental health. Not only the psychological health, but their physical health also affects adversely in round cages. The curvature of the cage is not healthy for their feet and may cause bumblefoot.
Therefore, it is recommended to opt for an angled birdcage (square or rectangular) to provide your pet with a cozy home, which is loaded with pet toys or treats and easy to clean.
Style
The market is highly saturated with different varieties of bird cages that may appeal to various bird owners. It is recommended to choose a classic style with colors complementing your home decor to accentuate the overall aesthetics of your home.
If you're keeping the cage outdoors, style might be a secondary choice. However, it is recommended to check out the cage material and decide the right placement away from direct sunlight (windows or doors.)
Also, always keep the cage in the home's corner for the sake of your bird's confidence and security.
Convenience
Convenience is paramount, especially in the case of birds. The ease of cleaning is relieving to the owners and pets both. The modern cages come with slide-out bottom trays and removable tops to maintain healthy hygiene of birdcage. Always look out for removable metal trays or other features for easy cleanup.
Furthermore, for your ease, look out for the cages with food and water containers and wooden perches so that you don't have to buy them additionally. Usually, the wood perches and containers are a part of your cage that can be filled and cleaned easily. Always choose the one product that offers maximum features for you and your pet.
Door Latches
After all the love and care you give to your parrot, you wouldn't want them to flee one day. Therefore, always invest in flight cages that feature door latches for the safety of your birds. The latches protect your birds from other predators and prevent escape.
FAQ
Final Thoughts
Bird cages to birds are like a cozy home to any human being. They spend most of their time in cages away from the world, eating, sleeping, climbing, singing, or walking. Therefore, it should be their safe haven where they can spread their wings, swing, and climb on the perches freely and happily. Thus, I recommend keeping your birds in spacious, roomy cages to alleviate their boredom and promote healthy physical and mental health.
I recommend choosing the largest possible flight cage for your bird with ideal wire spacing and other additional factors such as extra space for perches, bird toys, containers, and playgrounds.
The aforementioned list speaks of the 7 best flight cages that are affordable, portable, and just the right size for any bird.
About the Author
Latest Posts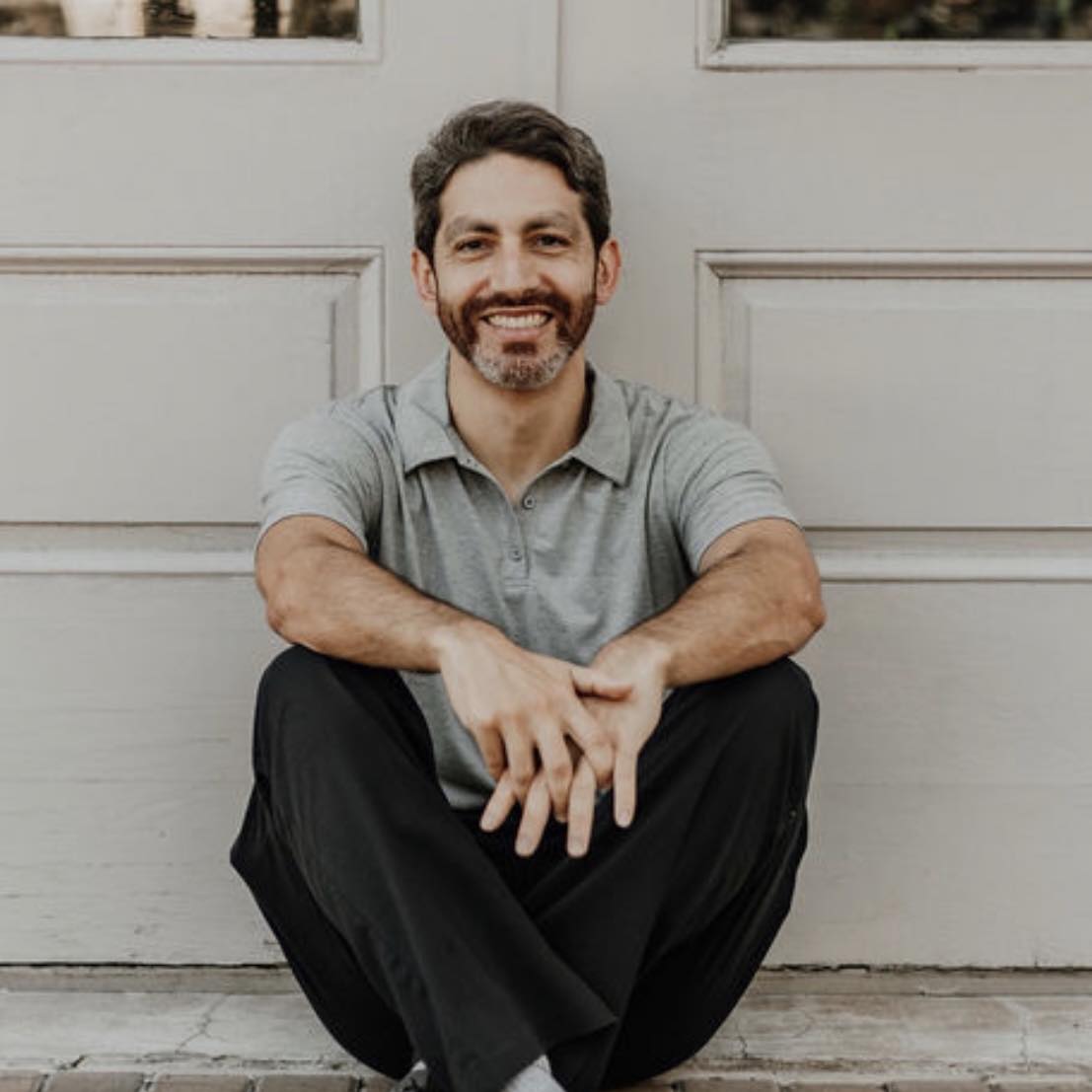 I'm thrilled that you found Aquarium Store Depot! Here you'll find information on fish, aquariums, and all things aquatics related. I'm a hobbyist (being doing this since I was 11) and here to help other hobbyists thrive with their aquariums!